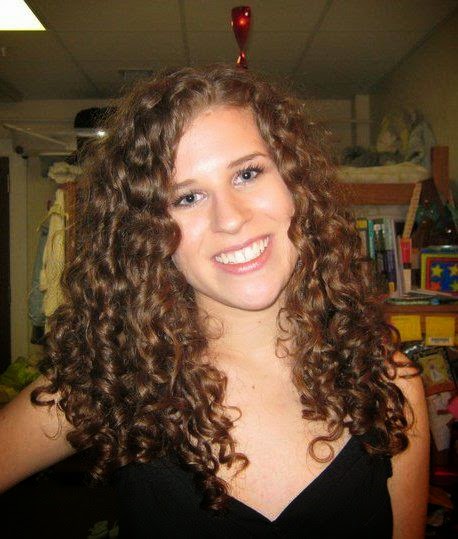 A few day ago BN published a story on a 14-yr old girl that received a lot of back lash for wearing box braids (click here if you missed it); stories like this are causing members of the public to revisit instances from the past that also sparked the race & hair debate.
Natural hair website CurlyNikki.com features a lot of women with natural hair who share their tales of struggling to accept  their natural hair. But when it featured hair & beauty vlogger Sarah Naturally Glam and her hair journey, a lot of readers were not so accepting.
Read some excerpts from Sarah's hair journey;
Prior to the beginning of high school, my hair was constantly up in a bun or a braid. I was around 14 when I started learning how to style and care for my curly hair. Beyond learning the techniques, I also had to accept my hair for what it was…voluminous, temperamental, and very curly! Learning to wear my curls also helped my adolescent self to gain confidence. When people started complimenting my hair it was unsettling at first because of my introverted and shy nature, but eventually it grew into a source of self-esteem for me.
When I started wearing my hair down, like I said, I started to get a lot of attention. People were surprised at my hair because they had never seen it before! My family was very supportive though, and some of my relative friends, evens even ask me for curly hair advice nowadays.
In the feature Sarah also states that she has had her hair in its natural state her whole life but only started to fully accept it after a while.
The most liked comment on the post was by an "abbythrills";
"The fact of the matter is that a black woman with similar hair will have twice as many issues with it because a black woman's skin also carries a lot of stigma. The less a black woman chooses to assimilate into whiteness, the more she stands out. Not only that, but a black woman with this hair texture will likely be told her entire life that she has "good hair" because it's looser curls. For a black woman, this type of hair is seen as "good" because it's less kinky.

The reasons why a white woman might feel self-conscious about having loosely curled hair aren't the same reasons why a black woman might feel self-conscious (and be stigmatised) for having those same curls.

A white woman wears long "extensions" while a black woman wears "weave" and is called "ghetto" because of it. A white woman dyes her hair rainbow colours and is seen as "alternative" while a black woman does the same and is seen as "ghetto." It's the association with blackness that politicises afro-textured hair. It's the association with blackness that makes whatever we do with our hair a problem for people. Those of us with afro-textured hair or even curly hair and brown skin don't get treated the same as white people. Period. It's so disappointing to read the sort of ignorant commentary from people who clearly don't understand social inequalities and the issues many of us have with our marginalisation in mainstream culture and media."
With this addition,
"The fact that she wanted to be featured here is disrespectful in itself though. The fact that she and her defenders keep insisting that this has nothing to do with race is disrespectful. It's harmful. It's anger-inducing. You can't ask people to be nice about what they feel is an invalidation of their feelings and an invasion of a space they carved out for themselves because they've always been excluded. I'm sorry, but the second this was posted here, it was already a fight brewing.

I see people attacking whiteness, white privilege, and the decision to featured here as a whole. I don't see anyone calling her names. People are responding passionately and angrily because this isn't the first time that something created by people of Afro-descent has been co-opted.

I go into "kinky hair" "natural hair" and "afro hair" tags on sites and see all sorts of nonsense either mocking our hair or something similar. I see white girls donning braids and chinese bumps/bantu knots and renaming them. I'm sure it's annoying for women of colour with afro-textured hair to see this.

Recently hip-hop has been going the same way of many movements by black people (jazz, rock). It's not just this hair issue, it's other issues converging at once to make this particular feature feel like an attack. This was absolutely posted at the wrong time and in the wrong place.

I can't say that I feel sorry that she's getting this sort of backlash because honestly, it's the only way that some people learn. I had to learn the hard way what anti blackness and racism was when I was a kid who moved from a country with a majority of people of Afro-descent to the US…so I think Sarah will be able to handle a few women angry with her for her mistake."
Readers made positive comments like;
"But I'm glad that Nikki is showing naturals of other races. A lot of women think that if you've been natural all your life or have a looser curl pattern (or, heaven forbid, BOTH) then you can't possibly relate or have a story to share. But natural is natural. Period. And there is no secret password or special handshake required to join the community."
And negative comments like;
"Come on, she got all that "advice" from black women. The slave mentality lives on. You're literally going to let them come in, steal our ideas and methods, then reteach it to us?? I don't know why they can't just leave us alone and let us have on own personal space. Black women are the least accommodated and most excluded, yet we include and welcome everybody."
Read the rest of the interview here: CurlyNikki.com.
***
What do you think BellaNaijarians? Does the term "Naturalista" only apply to women of African descent? What determines if you are a Naturalista or not? Share your thoughts!
Photo Credit: CurlyNikki.com