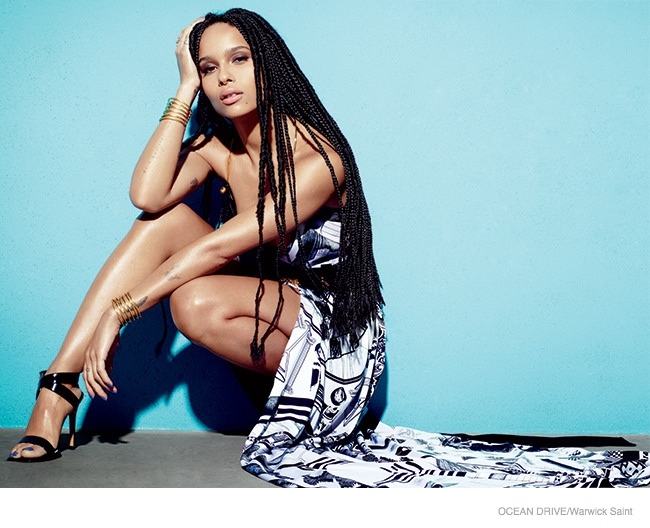 Smouldering hot, sexy and rocking the heck out of those braids – Zoe Kravitz is the cover girl for Ocean Drive Magazine! The actress, singer & daughter of famous parents – Lenny Kravitz & Lisa Bonet, looks uber-hot with her long cascading braids, rocking fashionable pieces.
In her feature, Zoe talks about her genre of music, growing up in Hollywood and her parents' amicable 12 year relationship after their split in 1993. The 26-year-old told the mag – "It makes things so easy that my parents are still very close". "They have so much love for each other. My dad and my stepdad get along really well."
Speaking more on how she feels blessed to have grown up in the spotlight, she said – "I can't imagine what it's like for people who come from very normal lives and all of a sudden become famous". "I've been lucky enough to dip my toe in it and feel the water before I got in the pool."
Read more from her interview on OceanDrive.com. Check out a few images from her stunning editorial for the mag below;
Go behind-the-Scenes of the shoot!

Photo Credit
Photography: Warwick Saint
Styling: Jen Patryn
Photo Source: OceanDrive.com