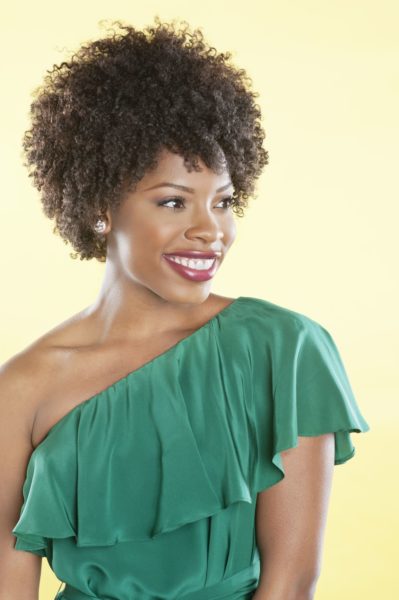 Argan Oil packs loads of benefits for hair and skin that everyone can benefit from!
The rare oil, popularly referred to ask 'liquid gold' is an organic product that is gotten from the Argan tree, native to Morocco; and has quite an interesting process of being made.
Apparently Morocco's Mountain Goat called the Tamri Goat, loves the argan kernel and used to practically jump and climb the tree to get to this nut. So, farmers would go to the tree's surroundings after the goats have been herded away and collect their droppings which contained the undigested seed. This is what they used to make the oil.
Although that story is cringe-worthy, that's no longer how the seeds are collected.
So why would the farmers or anyone else for that matter go through all that to get those seeds? Well, the argan tree lives for about 150 – 200 years, and does not start producing fruits until it is 30 – 50 years. So when they do start, the rush for this rare product is quite demanding.
The argan nut is rich in loads of nutrients including fatty acids and vitamin E, making it a great cosmetic choice for beauty products.
So today, even if you can't get the bottles of products that contain this 'liquid gold', here are a few ways you can use argan oil for the benefit of your hair & skin.
1. As hair conditioner
Naturalistas can attest to this. Argan oil helps make hair softer, easier to work through and shinier, while treating split ends and frizz.
Simply apply the oil to your hair while damp, work through the hair with a wide-toothed comb and style as usual. You will notice your hair appearing softer and more shiny. You can also apply it to the ends of your hair for split ends.
2. As an itchy scalp remedy
If you have a dry scalp, argan oil will do you a wealth of good. Apply some of the oil to a cotton ball and use that to rub your scalp through sections of your hair. It is best to apply this treatment at night so the oil can have enough time to work through your hair.
Because of its healing properties, the oil will help sooth and ease the scalp while moisturizing the scalp to take away flaking.
3. As a moisturizer for skin
Speaking of moisturizing, argan oil helps skin get softer and more even through its moisturizing properties. Because it is rich in vitamin E and fatty acids, the oil gives the skin a natural boost to help it look more radiant and healthier. It is also non-greasy and can be absorbed into the skin easily for a quicker effect.
4. To reduce fine lines & wrinkles
Argan oil is great for reducing the appearance of fine lines and wrinkles, to give your skin a youthful and vibrant appearance. Its antioxidant characteristic is a great anti-ageing product that restores elasticity to the skin leaving them plump and soft. A great way to use the oil is to massage it into your face and neck at night.
5. To heal acne and pimples
This type of oil helps soothe the skin while giving you that nice polished look. It promotes the healing process with its high level of anti-oxidants, and because of its non-greasy nature, it provides a natural moisture.
Simply cleanse your face and then rub a few drops on the affected areas. Do this at least twice a day to help clear your acne and give you great skin.
***
Be sure to let us know what you use Argan Oil for.
Photo Credit: Dreamstime/PhotographerLondon