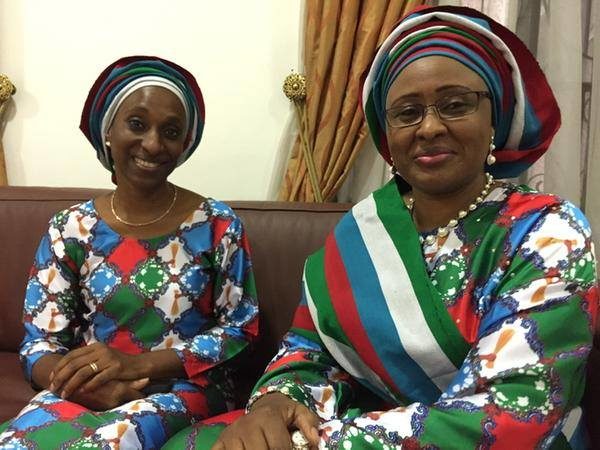 The convoy of Aisha Buhari and Dolapo Osinbajo, both wives of the APC presidential and vice-presidential candidates respectively, was attacked yesterday by suspected hoodlums.
A total of 10 vehicles were vandalized during the attack, Vanguard reports.
Buhari, Osinbajo, Kwara State's first lady, Omolewa Ahmed and wife of immediate past governor of Kwara State, Oluwatoyin Saraki among others were on their way to a women's sensitization programme in Ilorin when the incident occurred.
State Chairman of APC, Ishola Balogun Fulani confirmed the incident, accusing a chieftain of the PDP of being responsible for the attack.
Photo Credit: Twitter