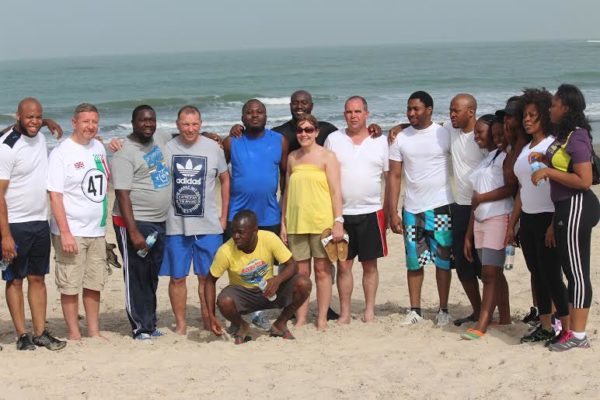 Over 40 young professionals, Trustees and Executive Members of the Nigerian Young Professionals Forum (NYPF) gathered recently at the Flourish Wellness Resort int The Gambia for its annual retreat.
Led by NYPF Chairman, Moses Siloko Siasia and the NYPF Executive Members from the diaspora  and all he Regional Chairmen from Nigeria (NYPF South South, NYPF South West, NYPF North and NYPF South East) re- affirmed the Forum's commitment to the delivery of sustainable development initiatives in Nigeria particularly through the enhancement of value re-orientation, education and policy formulation at all levels as it concerns young Nigerians.
The Forum was received by delegates of the Nigerian High Commission in Gambia led by the Consular Officer Mercy Ekanem, and discussed in detail with the delegates on engaging Young Nigerians in The Gambia. They also reestablished their core objectives of supporting purposeful leadership, creating sustainable livelihood for young people and encouraging the participation of young people in governance and the economic process.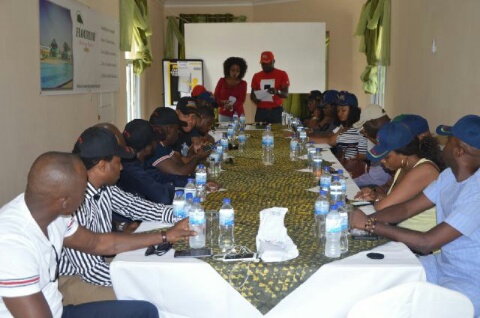 According to Okenfe Aigbe (NYPF USA Coordinator) – "This Retreat reaffirmed my commitment to the good work of NYPF." "NYPF is a voice for the voiceless Nigerian young professionals and with our programs we will empower the average Nigerian to reach his/her highest potentials. As for me, we will work smartly to ensure that young professionals in the United States contribute their quota towards Nation building."
Olakunle Orimijupa (The South-West Regional Secretary) added – "Thought provoking and revealing. Giving pointers to the future for young Nigerian Professionals all over the world, in order to create productive synergies for economic development for the country."
In all, the Executive Members unanimously agreed to further the objectives and conclusions reached at the retreat in their respective countries and Regions, for the prosperity of the Nation and its people alike.
To find out more about the NYPF, visit their website: www.nypforum.org | Follow them on Twitter: @joinNYPF | Find them on Facebook: www.facebook.com/JoinNYPF
_______________________________________________________________________________________________
Sponsored Content