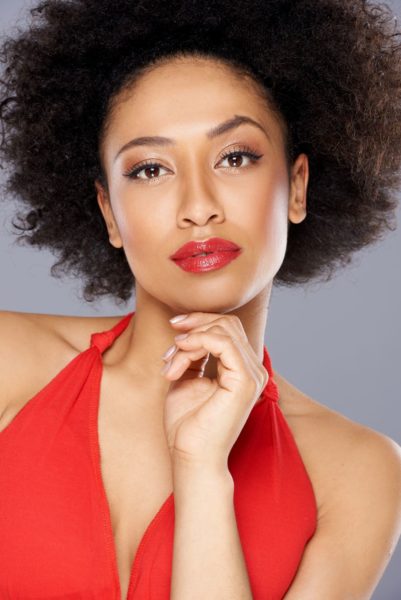 After reading through the comments section on a few natural hair related posts on BellaNaija, I noticed something. There was a pattern in the comments that kept on popping up in each article. Some of the comments are so controversial that they still spark debates between readers of the BellaNaija natural hair community.
So, rather than dragging the same great debates into decades to come, I have compiled ten of these comments for us all to look at in great detail. But before we can go into each topic, I'd like to first test your knowledge on each of the statements below to see how much you know about your Nigerian hair. Don't worry, this is an "open book" quiz, so feel free to work in groups. 🙂
After your little pop quiz, we will hen be tackling each question in a series of posts over the next couple of weeks. So, make sure you come back every week to check if your answers are correct.
The Quiz
All you have to do is comment your answers below; and if you think the questions are too easy, I'd like for you to leave the true statement for every false question in the comment box below.
Let's have some fun!
1. African natural hair texture grows more slowly than other Afro-textured hair types. (T/F)
2. Trimming your hair more regularly will help your hair grow faster. (T/F)
3. Natural kinky hair, particularly tightly coiled hair type, is stronger than other loosely curled hair types. (T/F)
4. Natural hair can be unmanageable and difficult to work with. (T/F)
5. Frequent shampooing will lead to dryness. (T/F)
6. Natural hair is too expensive, painful and takes a lot of work! (T/F)
7. Protective styling, particularly styles that pull tightly on the scalp helps to grow the hair faster. (T/F)
8. Natural hair doesn't suit everyone, and so it's not for everyone. (T/F)
9. Looser curl types are easier and faster to grow than tightly coiled hair types. (T/F)
10. One way to transition to natural hair is to let your relaxed hair to break off on its own. (T/F)
Good Luck! I'll see you in the comment section.
Are you social? Let's get your friends on social media to do the quiz. Simply share this post on your Twitter and/or Instagram page, be sure to tag us @coilsandglory and @bellanaijabeauty.
Photo Credit: Dreamstime/Daniel Sroga