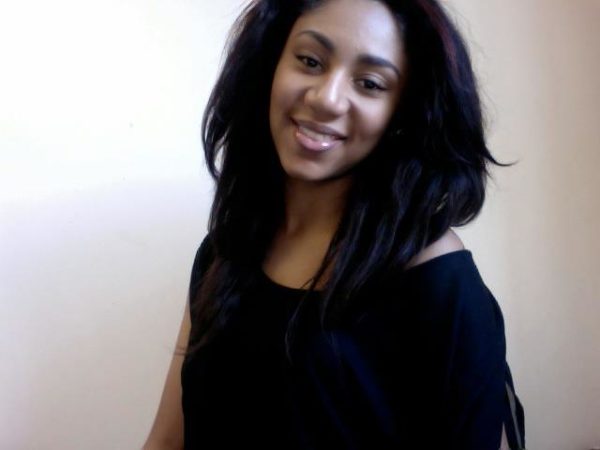 It is sometimes difficult to make time to actually take care of your relaxed hair. It involves a lot of effort and most of the time we just slap on a weave or wig and call it a day.
Some women spend more time taking care of their weaves and wigs than their own actual hair, which means it never has a chance to grow because of lack of attention!
Some people may feel that if your hair is relaxed then it can't be healthy or grow to a long length. But I love taking care of my relaxed hair and have been able to grow it to the long length I have now.
So, here are a few of my favourite tips and tricks to help you out if you are on a new hair journey, or if you have decided to take better care of your hair!
Enjoy!
1. Protective Styling
The best way to grow out your hair is to make sure your ends are protected 80% of the time. Your ends are the oldest and weakest part of your hair, and having them exposed is definitely leading them to breakage. Something as simple as your hair rubbing the collar of your shirt can cause extreme breakage and thin ends. You will notice that your ends will become 'see through' once you start experiencing breakage. And at this point, there is no turning back.

That being said, protective styles are your best friend! Buns and up-dos are my go-to protective styles. Braids and weaves are also great protective styles as long as they are done well. However, make sure you don't keep your braids/weave in for more than 3 months at a time.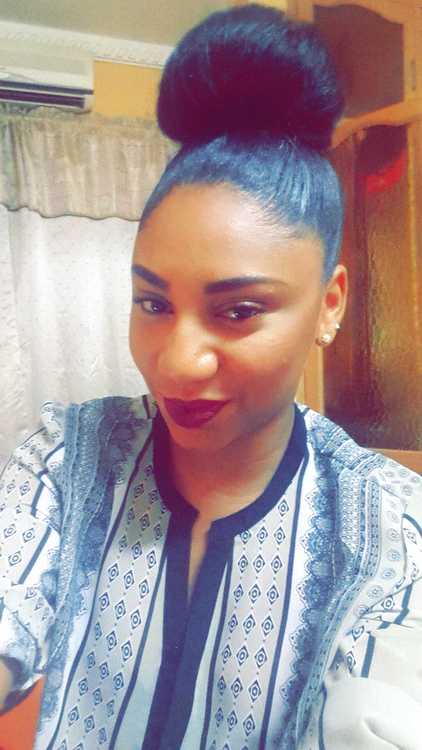 Ensure you are keeping your hair underneath well moisturized as well and make sure the braids and weave sew-in aren't done too tight in the first place. This way, when you take out your braids/weave, your hair will be as good as new!
2. Deep Conditioning
Deep conditioning is great because it allows you to restore all the moisture and nutrients that have been lost. It also gives your hair that extra tender loving care it needs!
I like to mix oils like Coconut Oil, Shea Oil & Moringa Oil etc in with my deep conditioner for added moisture and a deep condition also gets rid of that frizzy look that some relaxed hair tends to have.
Each strand of hair on your head has an outer layer called the cuticle layer. This layer protects the inner layer called the cortex. Deep conditioning your hair keeps your it's cuticle layer flat and properly sealed which keeps your hair looking smooth and shiny.
Deep conditioning also locks moisture inside your hair strands, shields the hair from damage and repairs whatever damage it has already sustained.

3. Reduced Heat
This is one of the main reasons why I have been able to retain so much length! I use heat on my hair once a month, the other times I dry my hair in a bun or I do a twist out. This way, I am able to wear my hair with some texture, which means I don't have to have that bone straight look you can almost only achieve with heat.
Basically, we have unique chemical bonds in each strand of hair which are extremely sensitive to heat. These bonds usually break when we straighten, curl or blow dry our hair. Using heat once in a while is fine, but the constant use of heat permanently damages these bonds and leads to physical breakage.
Excess heat also removes the moisture from your hair, which leads to dry hair, which leads to brittle hair, which leads to breakage!

4. Castor Oil Scalp Massages
Scalp massages are awesome; scalp massages with castor oil are even better. This type of massage is wonderful because it stimulates the blood circulation in that area which in turn leads to hair growth. When the scalp is "tight" from stress, circulation and hair growth are impeded; the massages do the direct opposite allowing circulation and hair growth.
Of course it is always great to get pampered, and scalp massages help relax you in general. Using castor oil on your scalp is beneficial because it lubricates and conditions the scalp, helping prevent flakes and dry scalp without the use of harsh chemical shampoos. It also strengthens the roots of the hair and nourishes the hair-shafts, promoting new hair growth and strengthening current hair.
Another great benefit of castor oil is that it's great for softening and conditioning the hair, making it more manageable. I usually massage my scalp every night for one or two minutes before bed with castor oil, and then moisturize my strands with my Cantu Daily Moisturizer.

5. Moisturizing
Of course your hair is losing moisture every second to the atmosphere, especially if you live in a dry climate. Because of this, you need to make sure you are replenishing the lost moisture on a daily basis. Dry hair means brittle hair, brittle hair means breakage, so moisturizing your hair makes it more malleable which means it can withstand friction.
One way to add moisture to your hair is to use a moisturizer daily. I love the Cantu Daily Moisturizer or the ORS Daily Moisturizer and I use it to feed my hair.
You can also wash your hair with shampoos that have humectants in them or incorporate glycerin and natural humectants into your routine such as honey, shea butter and jojoba oil. Humectants are great as they draw moisture from the atmosphere into your hair.
Another way you can keep your hair healthy and moisturized is by stepping up your water drinking game. This helps keep your skin and hair hydrated.
***
These are the main things that have helped me retain a lot of length in my hair since I got a relaxer. My hair is extremely healthy, soft, shiny and manageable.
Do you have relaxed hair? Share your tips for retaining length so we can all have long healthy hair together.