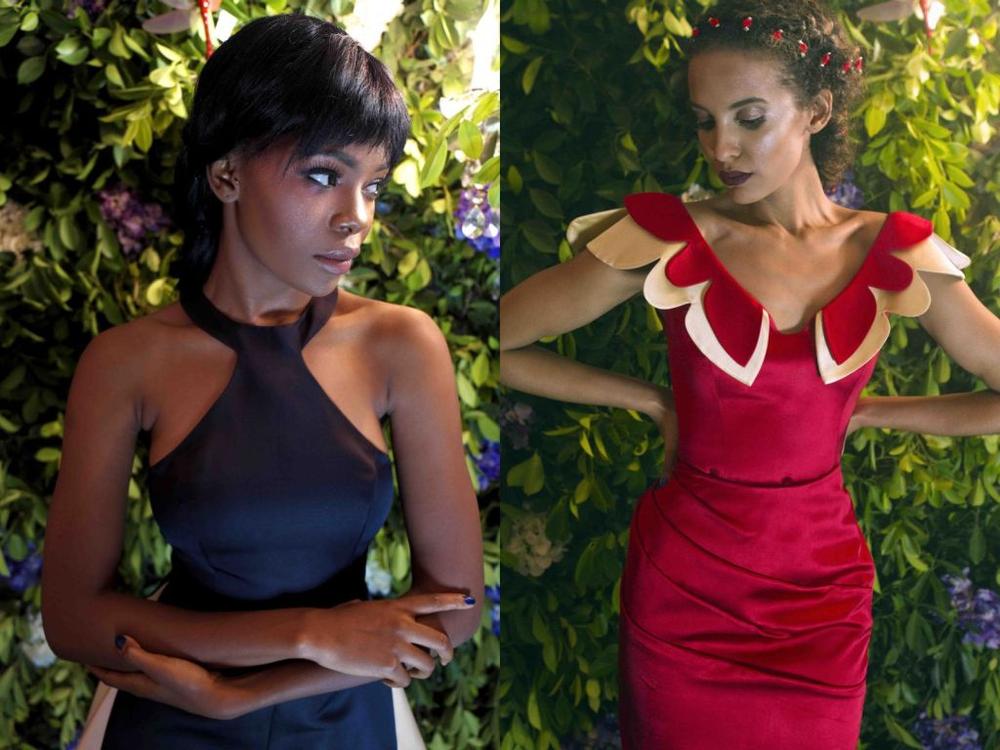 Remember the stunning collection showcase by Deola by Deola Sagoe in New York? We have the official lookbook images!
They first showcased the collection at Mercedes Benz Fashion Week (See Here) with her daughters' fashion line – CLAN to a lot of great reviews by fashion critics and our ever fashionable BN Style Watchers. Now we get to see all the detail in the lookbook featuring Zainab Balogun and Tansey Sodeinde.
Deola drew inspiration from her daughter's class project which entailed part artistic and part scientific, based on moths, flies and butterflies. According to Deola, "Developing my own fabrics is essential for me. Every time you do it, it's fresh; the drawings, the process of making Adire, starting with indigo and then just making music with colour and patterns, "fabric jazz".
I wanted to play with floaty fabrics this time. It was just my mood. Of course I'm still in the throws of my love affair with Aso Oke which is still a huge feature in this collection."
"Wings by Deola" consists of 37 pieces whose names were derived from the characters in Shakespeare's plays such as, Ophelia (the helper), Valeria (strong, valiant) and Juno (protector). The collection for Spring/Summer 2015 features detailed cut-outs, sheer fabric inserts, plunging necklines and more tying into the origami-theme. We absolutely love the clean cut and detailed hemlines that give an almost unrealistic structure to the pieces.
See the collection in detail below;
Photo Credit
Photography: Lakin Ogunbanwo (Instagram: @LakinOgunbanwo)
Hair & Makeup: Debola Falana (Instagram: @DFalanaArtistry)
Creative Director: Teni Sagoe (Instagram: @Clan_Diaries)
Models: Tansey Sodeinde (Instagram: @Tansey_Sodeinde) and Zainab Balogun (Instagram: @ZainabBalogn)
Set Design and Props: Sara O Events (Instagram: @SaraOEvents) and Aralia by Nature (Instagram: @AraliaByNature)
Shoes: Nell and Bell