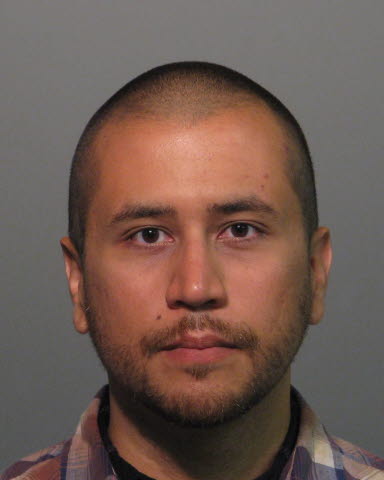 George Zimmerman suffered significant injuries after getting shot by a motorist in Florida on Monday.
You will recall that Zimmerman shot dead an unarmed African-American teenager, Trayvon Martin, in 2012, and was acquitted on a murder charge.
Guardian UK reports that a bullet missed Zimmerman's head and he was sprayed with glass from his vehicle's windshield.
There have been mixed reactions about the incident on Twitter:
I hope that the person that inflicted the minor gunshot wound on #GeorgeZimmerman faces no charges. ? #sorrynotsorry

— Erin Murray (@MsErinMurray) May 11, 2015
I have never wished death on another human but no tears will be lost if #GeorgeZimmerman checks early after being shot.

— Veteran Freshman (@yusufyuie) May 11, 2015
I don't wish death on anybody. Not even a scumbag like #GeorgeZimmerman but karma will obviously not be ignored

— Talib Kweli Greene (@TalibKweli) May 11, 2015
With so many violence incidents happening with this guy, why is #GeorgeZimmerman never referred to as a "thug"?

— Tariq Nasheed (@tariqnasheed) May 11, 2015
Lots of black people on Twitter proving how nonviolent they are by wishing death on #GeorgeZimmerman. Maybe that's why he was carrying?

— Charles C. Johnson (@ChuckCJohnson) May 11, 2015
#GeorgeZimmerman is a child murdering scumbag. If he was Black or Muslim he would be a DEAD "thug" or "terrorist" by now. #nosympathy

— Moneer Elmasseek (@Pharaohofhearts) May 11, 2015
When you're #GeorgeZimmerman,,, ? ? ? pic.twitter.com/0zt3p8pgOx

— Paul Andrew Borley (@PaulBorley) May 12, 2015
#GeorgeZimmerman seems to think everything can be solved with a gun. I wonder why the #NRA hasn't made him their poster child? Oh right…

— Jessica Rotondi (@jessieroro13) May 12, 2015
So disgusted at seeing Twitter filled with memes, jokes and giddiness over the shooting of #GeorgeZimmerman. Don't stoop to his level.

— ☧ (@byzvntine) May 11, 2015
Some memes that explain how I felt when I read the headline about #GeorgeZimmermanpic.twitter.com/Axe73RDqG2

—  Sith Lord (@DarthGeekonius) May 11, 2015
Photo Credit: nationalreport.net