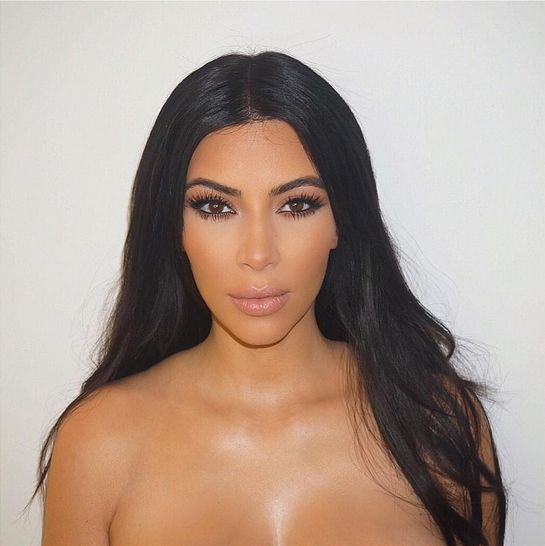 You may like her, you may not, but one thing that is true about Kim Kardashian West is she always finds a way to still be one of the talked about topics around.
With motherhood, wife duties, being 4 months pregnant, a game app, fashion store, book, popular reality TV show, hair care line, magazine covers, and more business deals on her to-do list, it seems Kim has a lot to handle. But she is definitely out to "have it all" and is launching her website soon to achieve that.
She has been teasing with the launch of this website for a while, and now we are finally starting to see some live evidence of this website's existence. A few hours ago, she posted what seems to be the first of many makeup tutorials that will be featured on her new website. She says she's going to be sharing loads of beauty tricks from her and her makeup artists.
What can we expect? Well, for one contouring tricks. She posted via her Instagram page;
"Can't wait to show u this contouring make up tutorial for my changing pregnant face! No I don't do fillers or botox when pregnant like some tabloids are reporting, you would have to be really sick to endanger your child like that! Anyone who has been pregnant or gained weight knows your face totally changes! My nose gets bigger, cheeks fuller & my lips swell up. The challenge is trying to adjust the make up to make me feel normal & we will share our tricks on KimKardashianWest.com @styledbyhrush."
She is still being very secretive about what else to expect from her website, but we're sure Kanye will have some creative input. We can't wait to check it out. How about you? Share your thoughts on her new venture.
Photo Credit: @KimKardashian (Instagram)