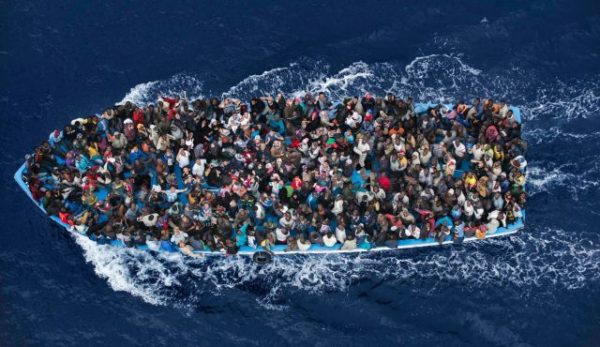 Hundreds of migrants are feared to have drowned after the fishing boat transporting them across the Mediterranean from Libya capsized.
So far, 399 people have been rescued, Al Jazeera reports. Many are said to be feared dead, however, official numbers are yet to be confirmed.
According to journalist, Karl Stagno-Navarra, the boat capsized when the people on board rushed to one side when the Irish Navy vessel, LE Niamh got close to it.
Photo Credit: Dippost.com