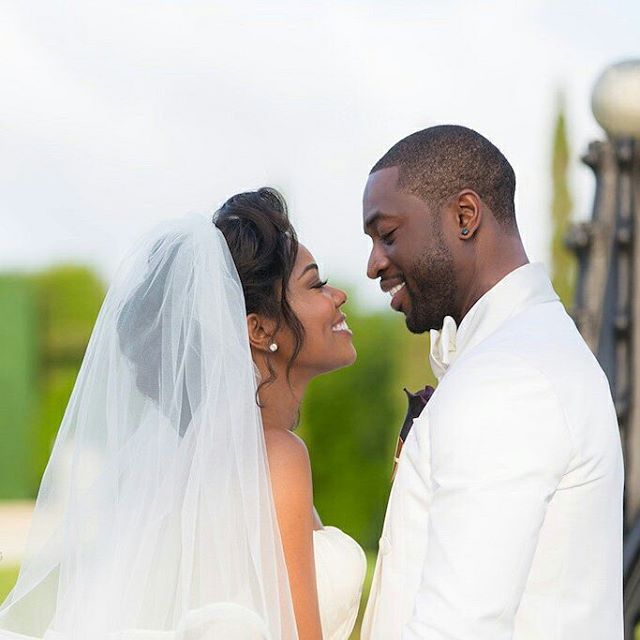 They got married a year ago and now "Being Mary Jane" lead actress Gabrielle Union and her husband "Miami Heat" star Dwyane Wade are sharing their full wedding video and it is a MUST WATCH!
If you are counting your data, this video is not for you as it is 20 minutes long but if you have the Free WiFi to spare, go for it. Definitely a great watch.
In the video, we get to see Gabrielle and Dwyane dress up, Gabrielle walk down the aisle with Dwyane's children while John Legend played the piano in the background, say their vows (Dwyane's vows were so cool and sweet while Gabrielle's were funny and heartfelt), dance with friends, friends speeches including Gabrielle's best friend Essence Atkins who was a little…how do we say it, merry and Kevin Hart who had everyone laughing as usual. In the end, the bridal party headed outside for a unique celebration including a gospel choir.
Photo Credit: Bob Metelus Images