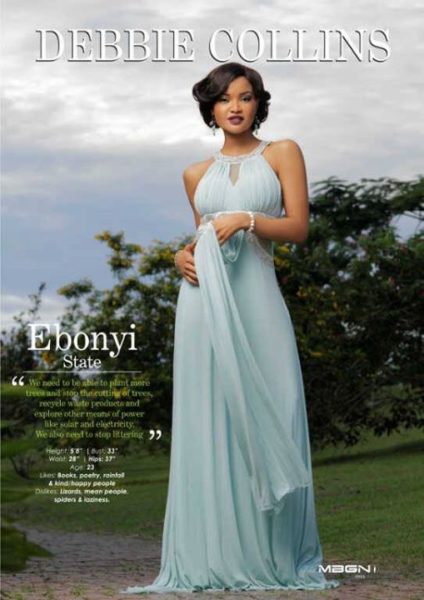 We are still pretty excited about the MBGN 2015 and a few weeks ago we brought you all the scoop on the reigning MBGN World 2015, Unoaku Anyadike.
Now we are bringing you all the scoop on the MBGN Universe 2015, Debbie Collins.
During the Silverbird Most Beautiful Girl in Nigeria show there was a lot of love on social media for Debbie Collins and it came as no surprise that she also won the Miss Charismatic award that night as even the judges loved her.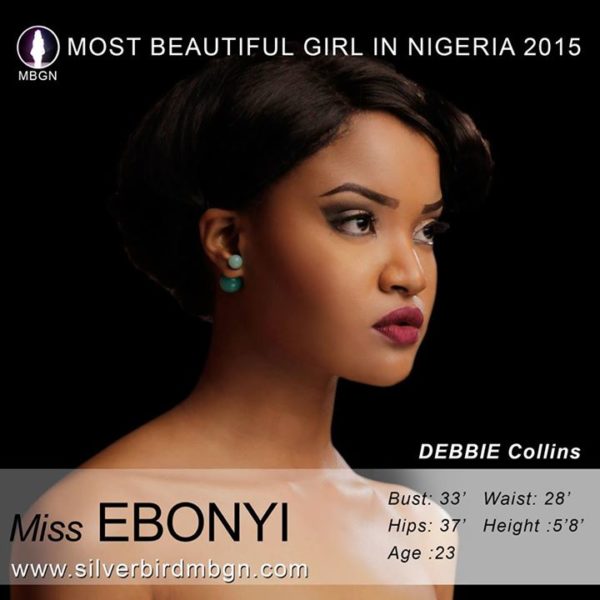 Debbie Collins represented Ebonyi State during the competition and she was one of the ladies that stood out all night.
Here are some of the things we've learnt about Debbie Collins in the past couple of weeks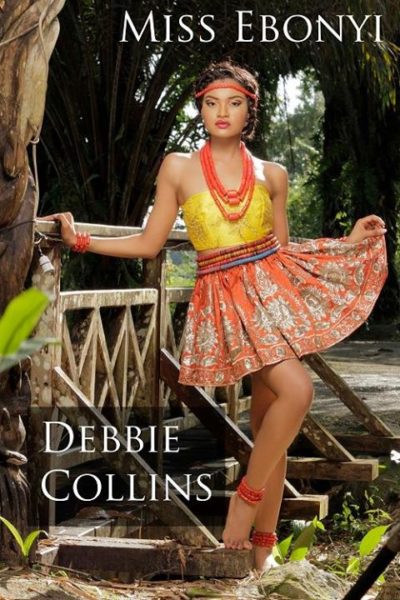 She is 23
Omo Pastor! Her parents are both pastors
Maya Angelou is her role model.
She writes and has an online blog called Sainted Rose. (Check it out here)
She is the second daughter of four children – 3 girls and 1 boy (and her elder sister is her best friend).
Her favourite meal is Spaghetti bolognese…
She has a Bachelor's Degree in Business and Information System from Tshwane University of Technology, Pretoria, South Africa
She lived in South Africa from age 13 until after university and was a model while in school 
…and she's just like us – she has a crush on Idris Elba!
She's #TeamNatural
Her star sign is Aries, having been born on the 15th of April.
Her style is Africana Chic – check out these recent looks
She loves to inspire people even if it is "in a little smile, or a word of encouragement; every effort definitely yields a positive result."
Debbie also has a heart of gold and in her spare time she works with children in a home for sick children.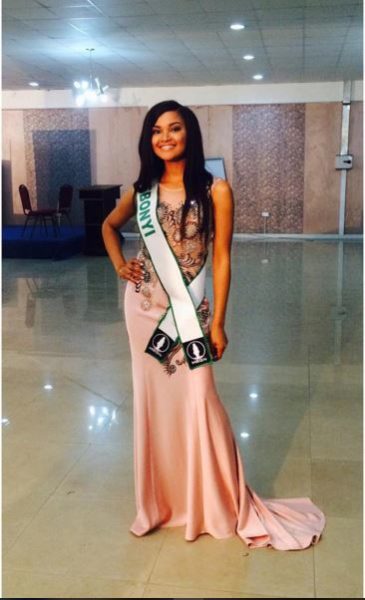 She loves fashion and recently attended the Heineken Lagos Fashion & Design Week
She's a Lauryn Hill fan and was excited to attend the Lauryn Hill Live in Lagos event
She actually very into music and recently revealed she'd listen to Soul music, Country music and Rhythm and Blues
She has a woman crush on Meagan Good
She was roommates and is now besties with MBGN World Unoaku Anyadike at the 2015 MBGN Camp
If she were President, she'd "put laws into place that protects this great country and Her people from exploitation and abuse, in any and every form. I believe that a country is only as strong as its people, the elderly and aged would receive major attention because we need their experience and wisdom, hence I would try to ensure that they receive their deserved pensions on time and without hindrance. The rights of women and children are also very important aspects I would look into."