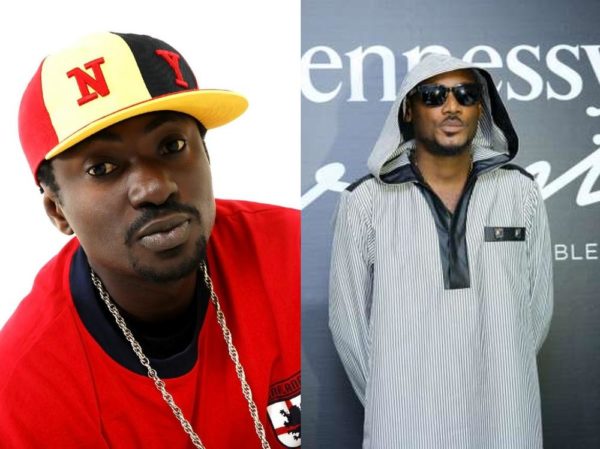 After coming for Wizkid a couple of days ago, Blackface Naija is airing his thoughts about former group-mate 2Baba.
According to Blackface Naija, 2Baba stole his song "Let Somebody Love You" which featured American singer Bridget Kelly and he, Blackface, got little or no credit for the song.
See his tweets below.
Why you get sense pass Tuface?RT@izana_klassik: Make I take permission first @Blackfacenaija I won remix #erima make I go ahead"

— BFN (@Blackfacenaija) January 25, 2016
You singing #LetsomebodyLoveYou without telling me when you know its my song isn't going down… https://t.co/qZDHaiSrAJ

— BFN (@Blackfacenaija) January 25, 2016
Since you decided to hide you know I still let you know a piece of my mind @official2baba and well meet in court about my publishing

— BFN (@Blackfacenaija) January 25, 2016
Suddenly your manager @EfeOmorogbe is a song writer on my song? So you can split publishing 4ways with Bridget Kelly?with my name misspelt?

— BFN (@Blackfacenaija) January 25, 2016
y not ask dat u wana record my song?I was out in d wilderness n u never called becos u wish me dead so my properties be urs? @official2baba

— BFN (@Blackfacenaija) January 25, 2016
All said and done with…#watchme #BFN

— BFN (@Blackfacenaija) January 25, 2016