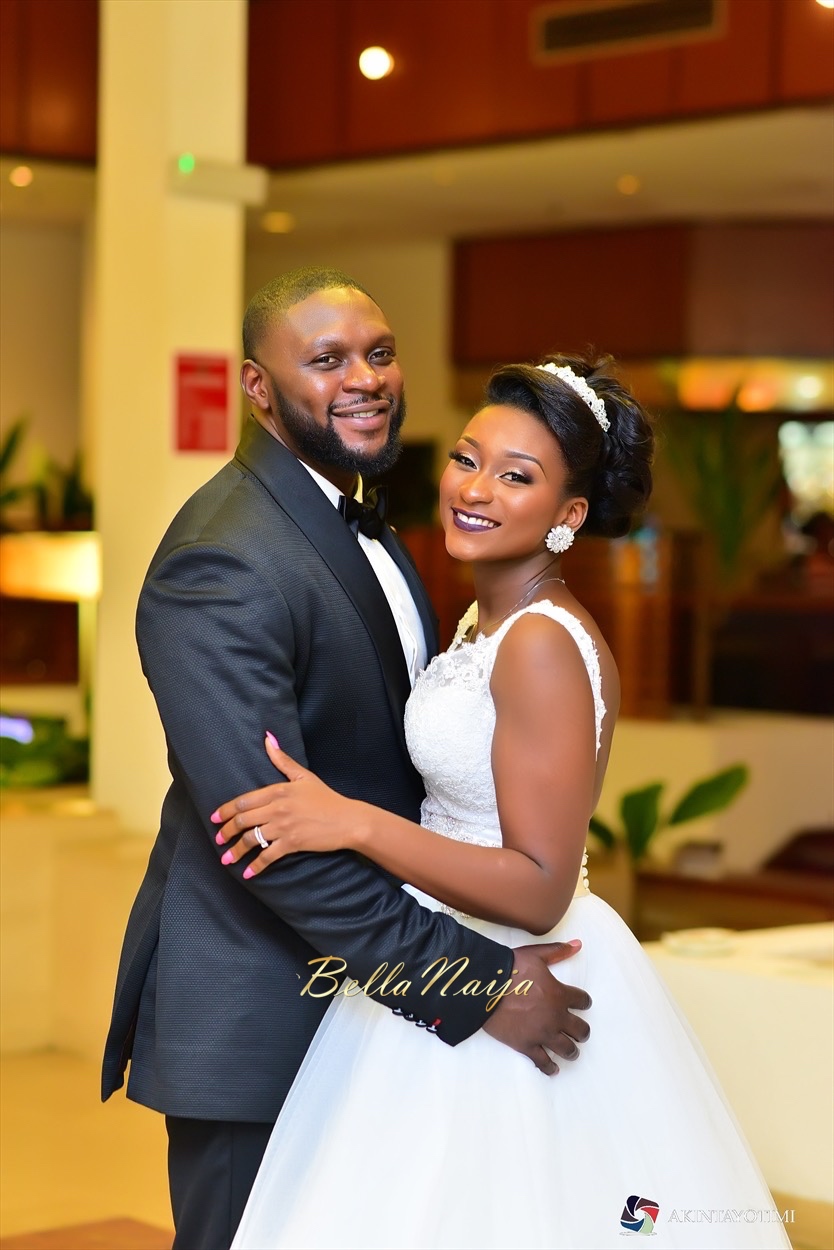 It's the first BellaNaija Weddings wedding feature of 2016!
We're elated to share this Lagos wedding, with a classic London pre-wedding shoot.
Doctor Dunnie looked like a Disney princess on her special day – complete with a ball gown and crown, with a contemporary twist of dark lips, when she wed her handsome prince Tunde, just like in fairytales.
The couple integrated their roots – their traditional Yoruba culture, with the groom's beginnings in New Orleans for a fabulous back-to-back celebration.
Be inspired by their beautiful wedding!
~ Pre-Wedding Shoot by Adebayo Deru Photography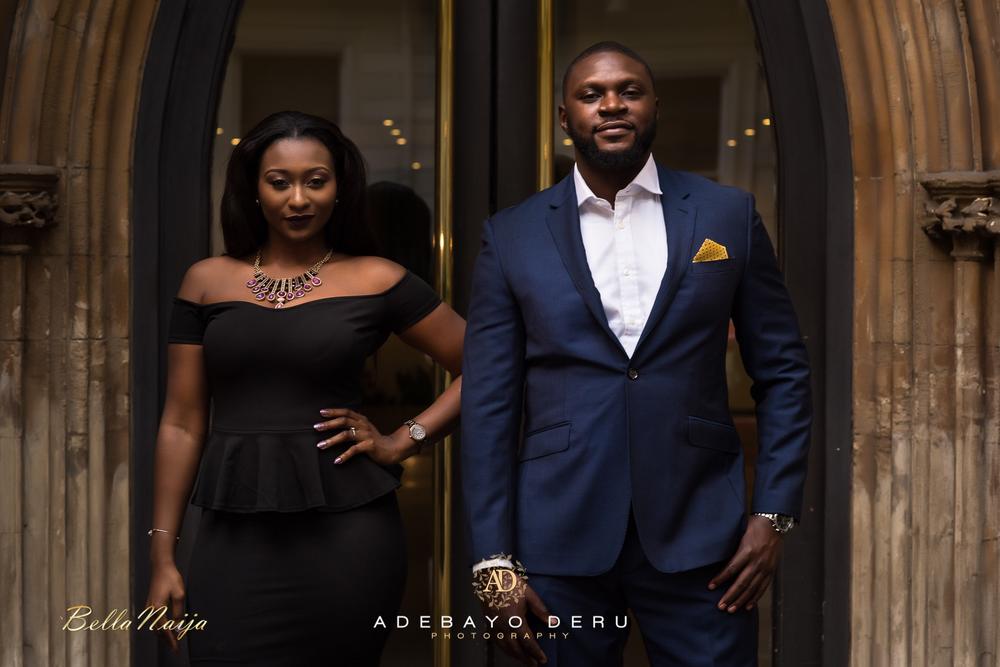 The Love Story
Dunnie and Tunde met when the groom had just moved back to Nigeria in 2011. They were introduced by Tunde's friend, Charles who coincidentally is married to the bride's cousin. Alhough the couple hung out a lot at the time, they didn't date until late 2013, after Tunde had moved back to the US.
Dunni says the groom proposed after a few months of dating, in July 2014. "I went visiting during the summer, his siblings and the both of us took a weekend trip to South Carolina. On our way back, we all stopped at the Atlanta Botanical Garden for sightseeing.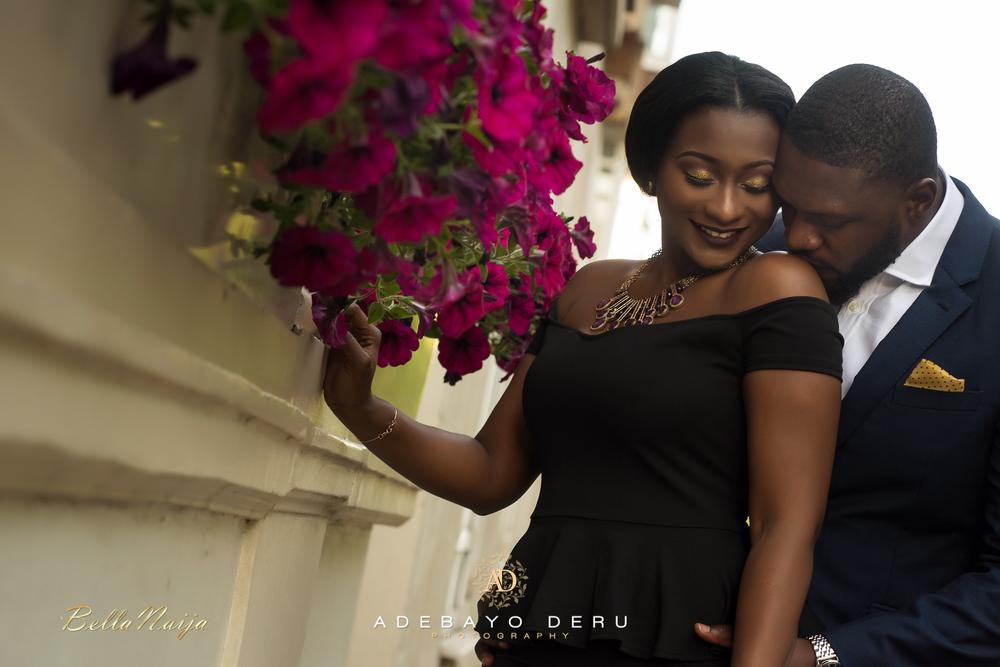 I should have known something was up because Tunde was all sweaty and nervous, but i just assumed it was the heat. Whilst we were posing and taking pictures, he starts this speech about how he feels about me and then goes down and pops the question with. I just start laughing immediately because it was really funny and sweet seeing this guy who acts all macho and tough being sweaty and nervous on his knees. I did say Yes afterwards."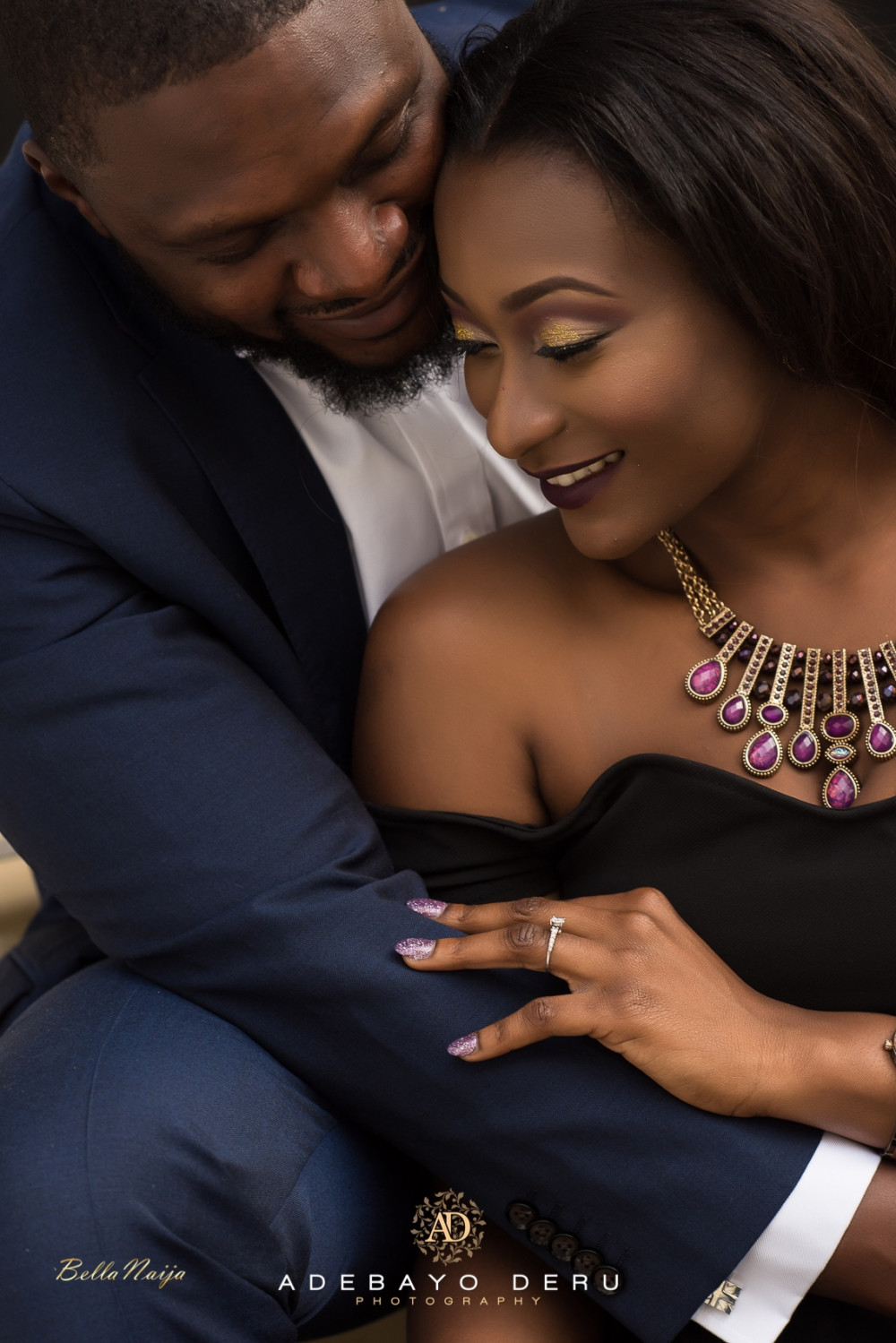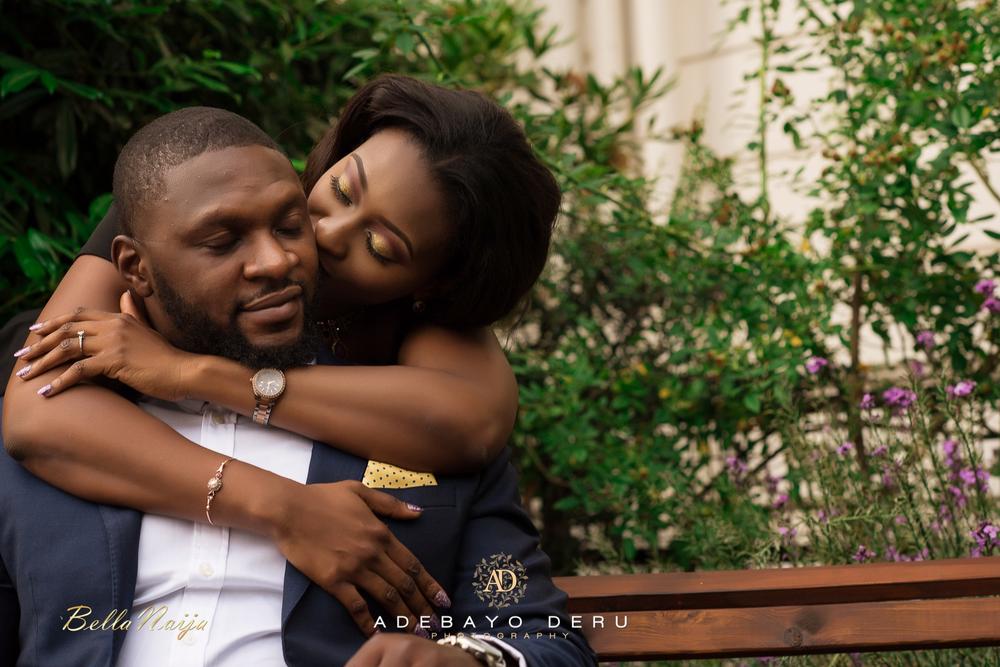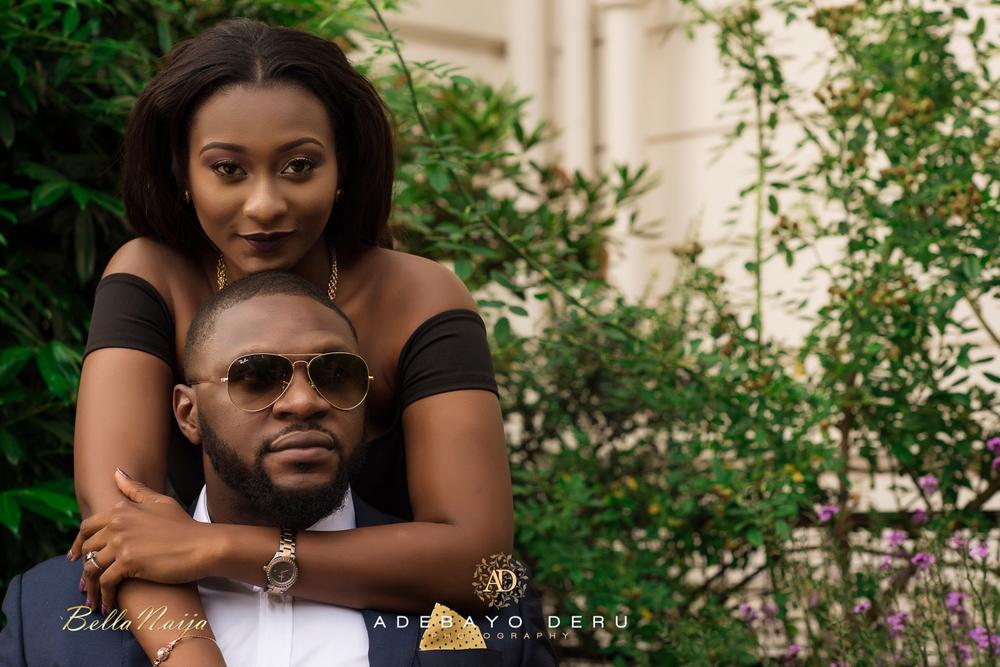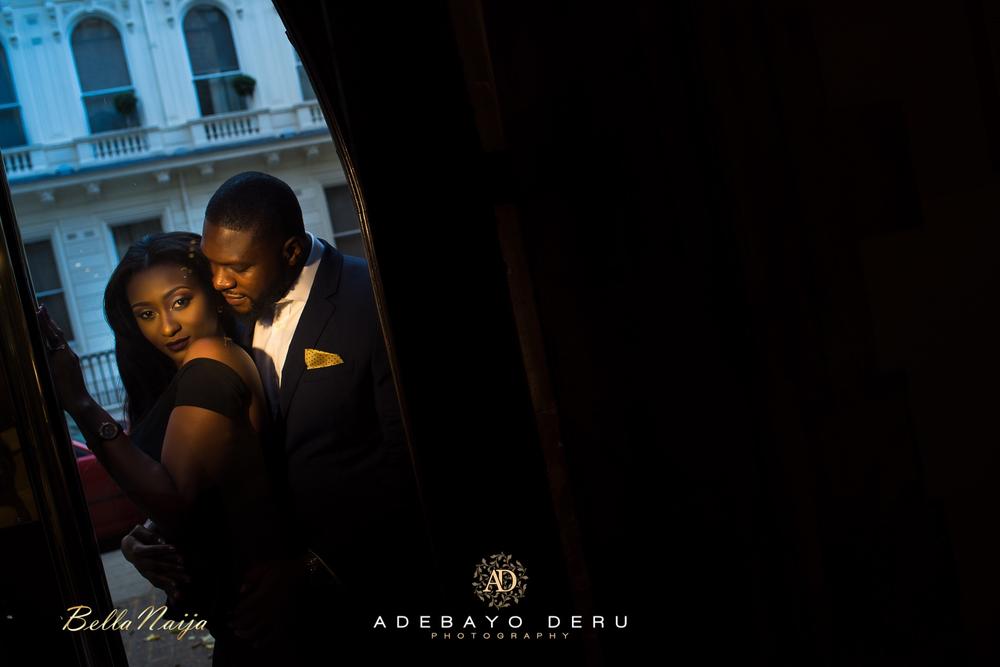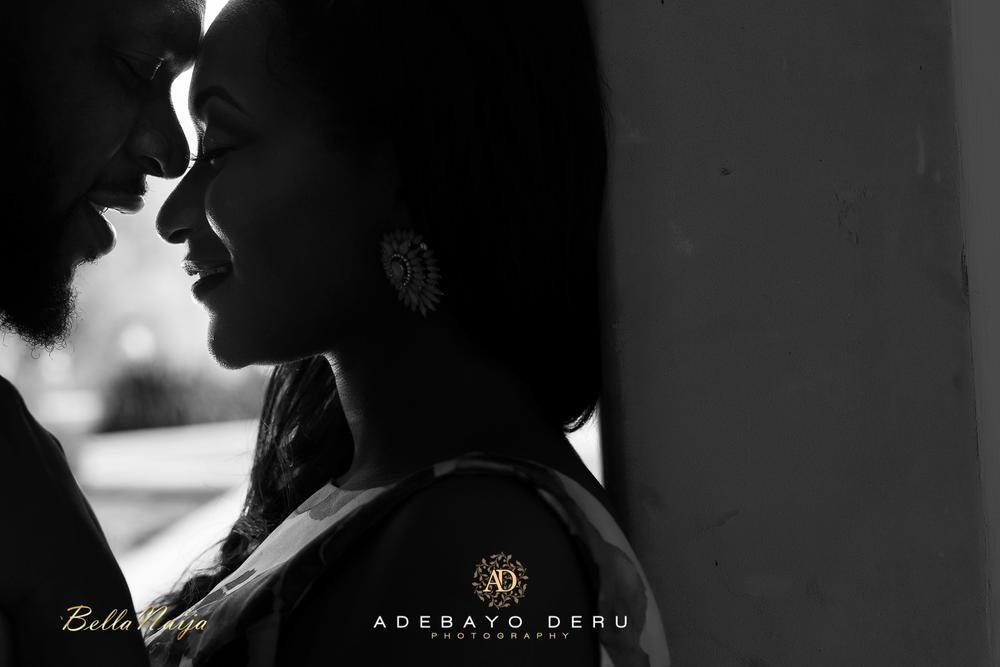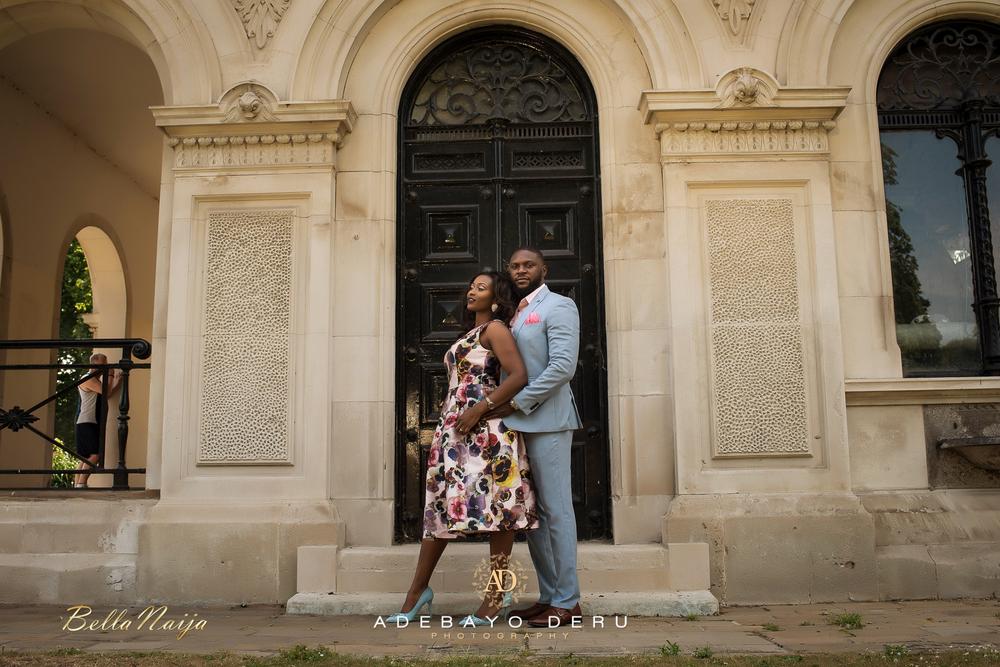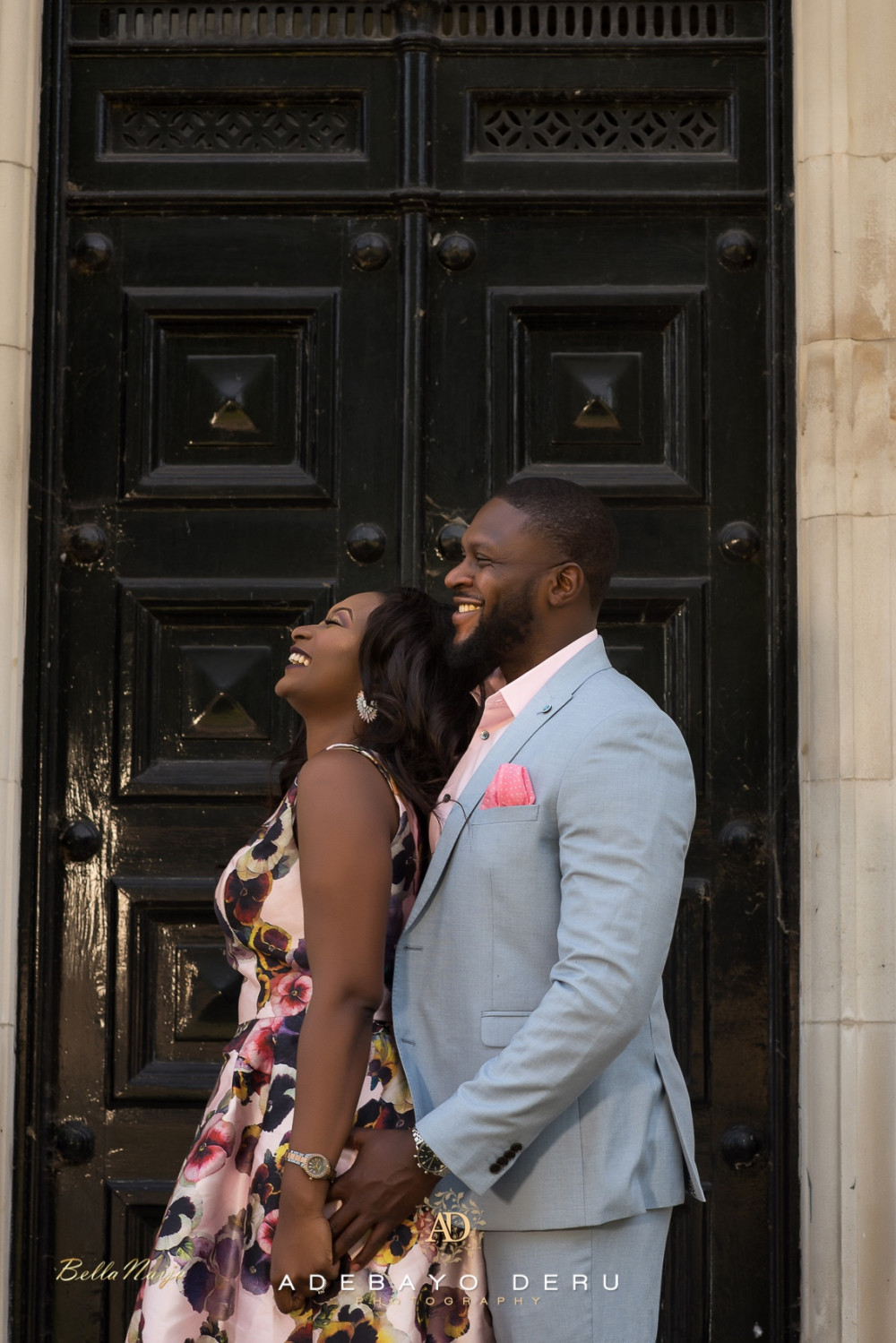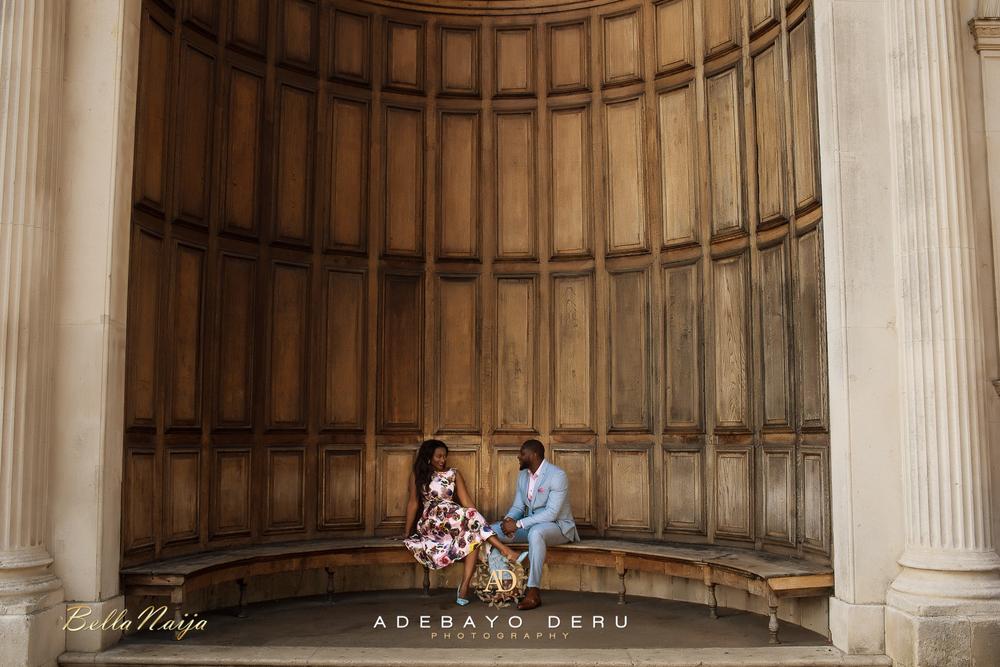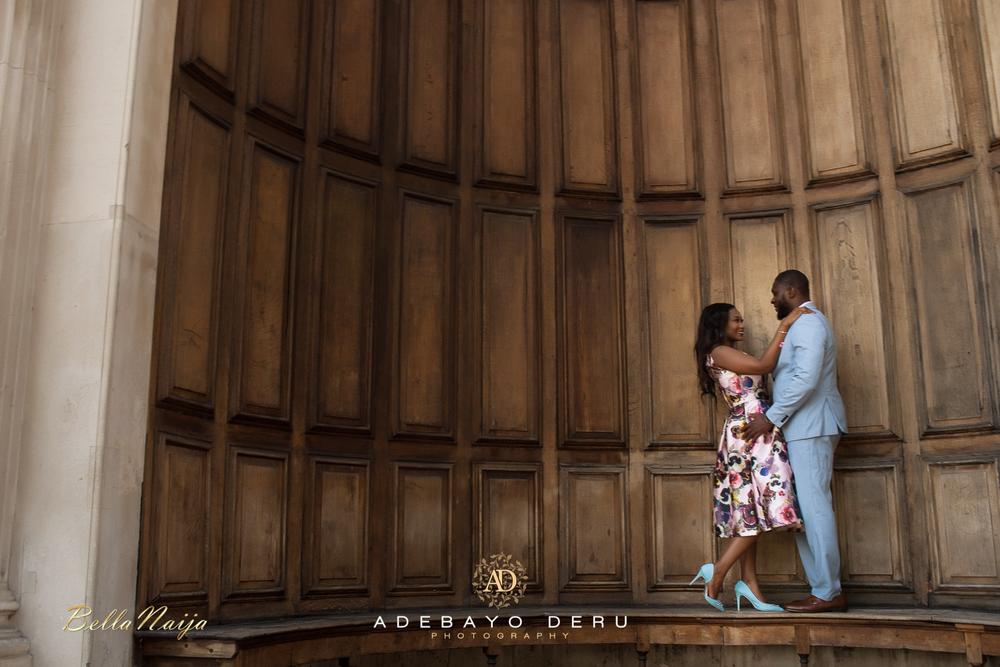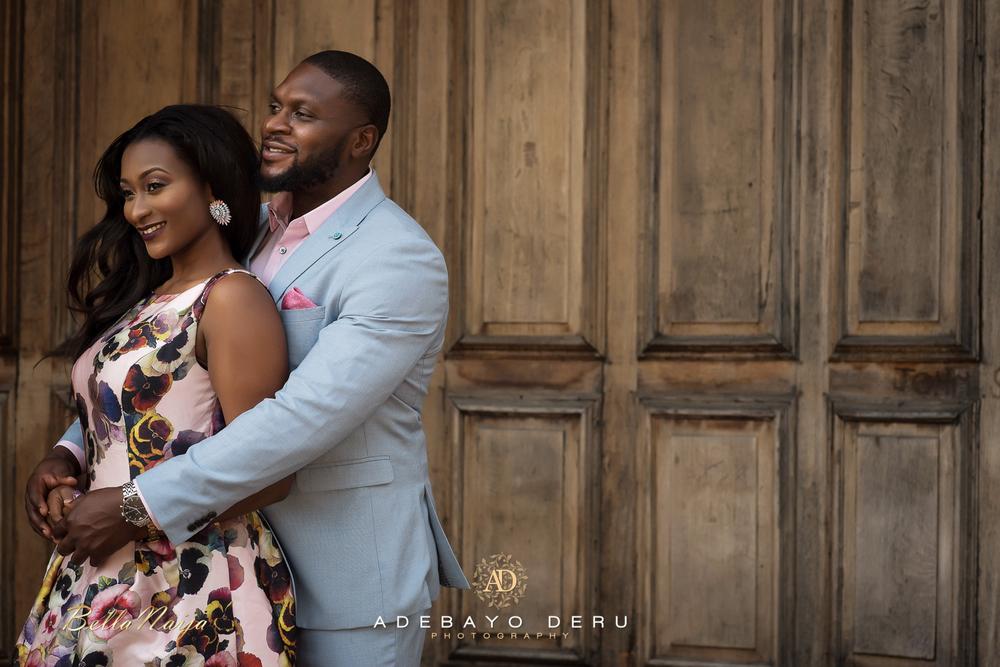 On her wedding inspiration, the bride shares, "We wanted the wedding reception to be fun and memorable for us, so we decided to have a masquerade party similar to the Mardi Gras in New Orleans. Tunde grew up there so it was fun incorporating that into the wedding. The after party coupled with the confetti blast got everyone excited.
Advice from the Couple
Be ready to always compromise.
Always delegate duties, you can't do everything.
Don't crave perfection … Just Have Fun. Its your day. Enjoy it. You only get married once.
BellaNaija Weddings wishes Dunnie and Tunde a life filled with laughter and love.
***
***
Photography: AkinTayoTimi | @akintayotimi
Pre-Wedding Photography: Adebayo Deru Photography | @adebayoderu
Wedding Info – Wedding Dates, Venues, Colours
Traditional: 8th October 2015 | Venue: Sheraton Lagos Hotel, Ikeja | Colours: Bride – Purple and Champagne | Groom: Blue and Silver
White Wedding: 10th October 2015 | Venue: Haven Events Centre, GRA. Ikeja | Colours: Navy Blue and Blush Pink
Makeup Artist: Faces by Labisi | @facesbylabisi
Wedding Attire
Wedding Dress: Mia Sposa
Reception Dress: April by Kunbi | @aprilbykunbi
Groom's Suits: John Membu
Bridesmaids Dresses: April by Kunbi | @aprilbykunbi
Bridesmaids Jerseys: Virtue Clothiers | email: [email protected] | Twitter: @virtueclothiers
Groomsmen Suits: Calvin Klein
White Wedding Hair: Tasala HQ | email: [email protected] | @tasalahq
Bouquet: Rume Florals | @rumefloralsng | 09093261991
Engagement
Bride's and Groom's Aso Oke: Aso Oke by Bimms | @bimmms24
Bride's Friends' Attire: H.O.P.E fashion | 08106545353
Bride's Second Outfit: H.O.P.E fashion
Groom's Second Outfit: Black Diamond Clothes | 08033026812
Groomsmen Attire: Black Diamond Clothes
Vendors
Wedding Planner: 2706 Events | email: [email protected] | @2706events
Traditional cake, food, drinks and desserts: Sheraton Lagos Hotels
White wedding cake: The Muse Academy
Traditional Decor: Ball Events Concepts Company
White Wedding Decor: Aquarian Touch Events | @aquariantouchevents
Wedding Programs: Ollycom Graphics | 08023460737
Speed Painting: Pencil n Brushes Artworks | 08172584727
Aso ebi for Couple's friends: H.O.P.E Fashion MC – Gbenga Adeyinka
Photo Booth: Photomania NG | email: [email protected]
Candy and Dessert: Sweet Craving Desserts, The Desserts Studio, Helado Delicia
Drinks and Bar: Spronks Creations
Cocktails: Luxe Bars, Mandies Cocktails
Food: Malas Food, Astoria Caterers, Friendly Foods