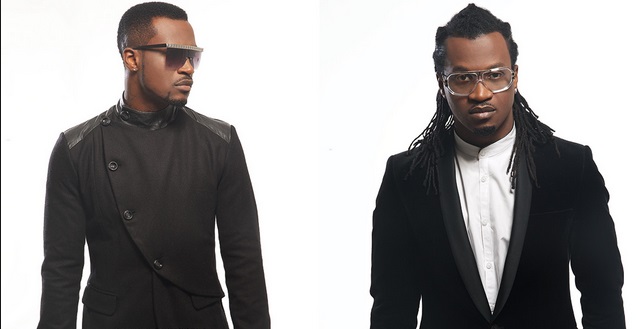 According to various reports on social media, the residence of music duo PSquare was locked up by policemen this morning after what has been described severally as a "serious fight".
Reports state that a disgruntled client who had paid Peter and Paul Okoye for a performance stormed their residence after they failed to show up.
According to Kemi Filani's Blog, the client instructed the house to be place under lock and key and Peter Okoye is said to have driven off angrily while security men tried to disperse the crowd that had gathered to watch the drama.
According to reports, PSquare's failure to honor the agreement is said to be related to the current misunderstanding between them.
So far there has been no confirmation or denial from the PSquare camp.
See some tweets about the drama below.
— #KimaniOffAir (@cutekimani) February 19, 2016
Somebody needs to mediate urgently.. This is getting rather messy!! #Psquare

— #KimaniOffAir (@cutekimani) February 19, 2016
Sigh… The things that have happened in the last 1hr between #Psquare is grave enough to break a community… GodHelpThem

— #KimaniOffAir (@cutekimani) February 19, 2016
@cutekimani serious fight ongoing with police present in psquare house in Omole phase 1.

— Ronkay (@oluronny) February 19, 2016
Serious fight in Psquare's house atm….Psquare is finished

— Big Shoe. (@JimiGinger_) February 19, 2016