The BN Body Shape Series with Eki Ogunbor is back with another shape today. The last three posts on this series have been on the Apple shape (click here if you missed it), the Pear shape (click here if you missed it) and the Carrot shape (click here if you missed it).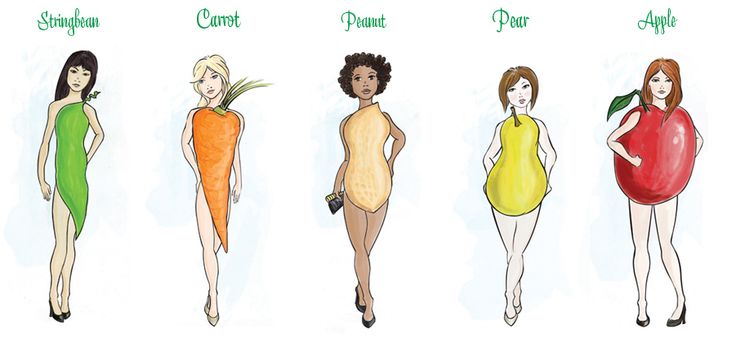 The body shape we'll be discussing today is the String Bean shape. It's referred to as straight/athletic, banana, rectangle, ruler and even newspaper. You can get away with wearing almost anything, just be careful not to make your straight/wide waist look more undefined.
Our favourite string bean girl today is artiste and now fashion designer, Mo Cheddah. She's such a fashionista, she hardly ever gets it wrong!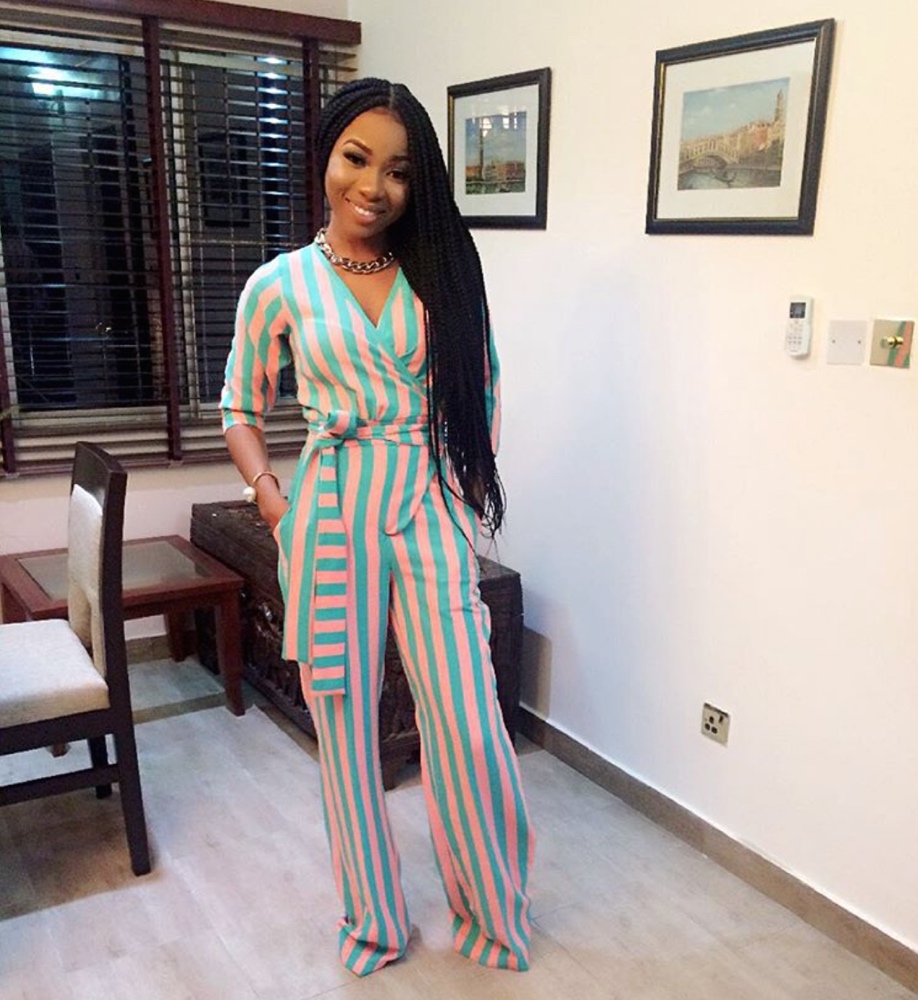 Characteristics of the String Bean Shape
Your hips and bust are balanced and your waist is not very defined.
You possibly have a bottom that is more flat than round.
Your legs are shapely and possibly one of your best assets.
In some cases, people could mistake you for an athlete or a tomboy.
Tips for Your Top
Define your waist, it helps make your body shape into more of an hourglass. Do this with belts, a wrap top or a wrap dress.
Empire waist dresses/tops help define your waist and your bust.
Layering helps add some dimensions and curves to your straight body shape. Be open to tops & dresses with frills.
For necklines go for scoop or sweetheart necklines, off shoulder, wide U or V neck tops. These necklines help add curves to your top half and make you look more feminine.
Textured sleeves help create roundness around your extremities and this will help you look more feminine and rounded.
Show some skin. Flaunt your shoulders with halter neck tops or shoulder cut outs. Crops tops are also a good idea.
Tips for Your Bottom
Skirts with volume help a lot to enhance your hips and create a smaller waist. Think bubble skirts or skirts with ruffles and layers. A-line and flared skirts work well too.
Wearing trousers/skirts with pocket details help add volume around your hips.
Flared leg jeans/trousers help give your lower body a little more shape.
Show off your legs but be careful with length and how short you go.
Avoid
Clothes that are too tight, it'll emphasise your straight shape.
Tops with a square neckline, it'll make you look straighter especially if you have broad shoulders too.
Dropped waistlines, they make your waist look lower and more straight.
Double breasted jackets or risk looking a little manly.
Straight cut trousers will make you look straighter, unless you balance it with some volume on top.
Straight dresses could also be unflattering.
Tying the shirt around her waist gives her extra hips for this casual look.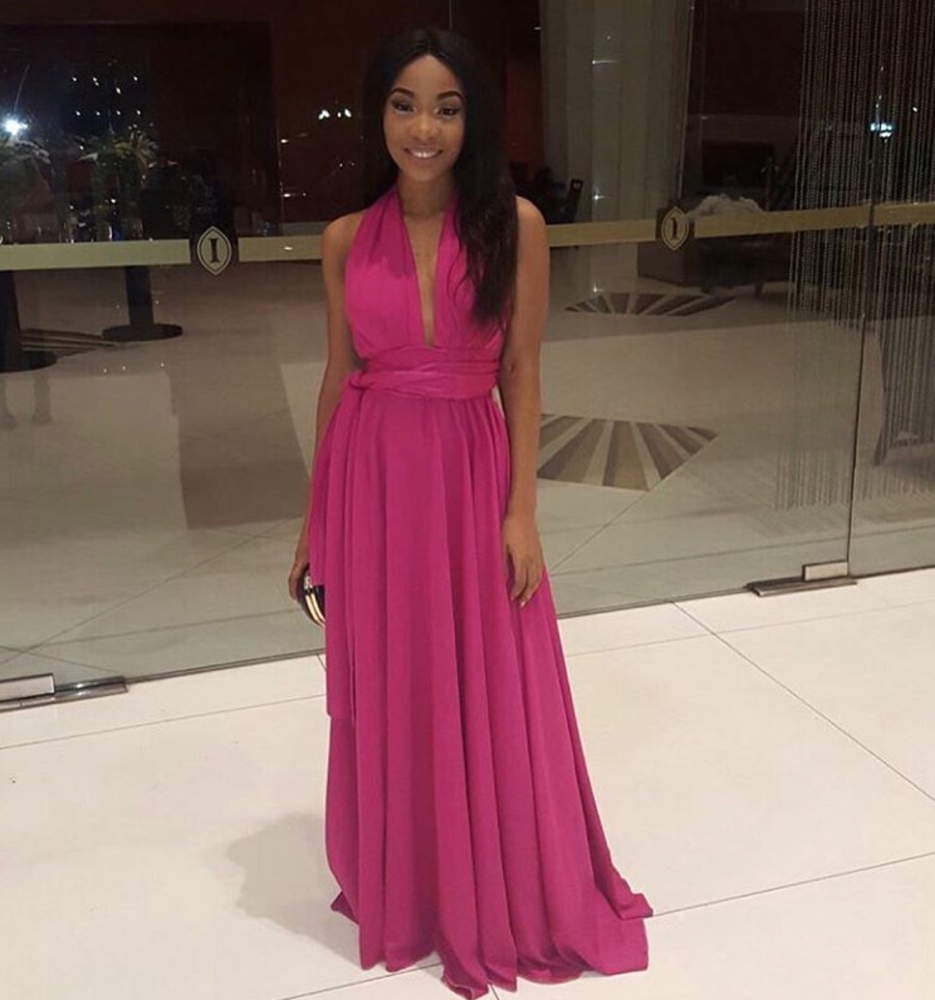 She's our queen of the night in this dress, always define your waist!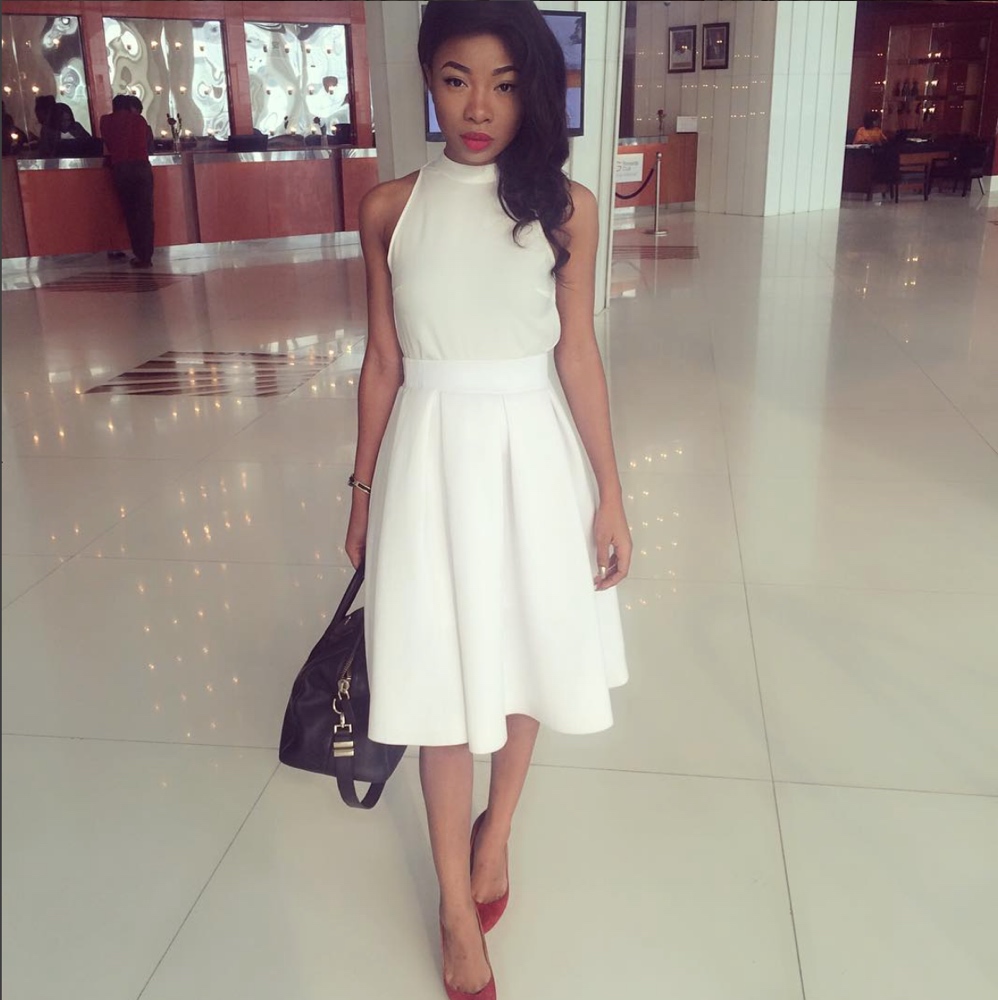 Love this all white babydoll look on her.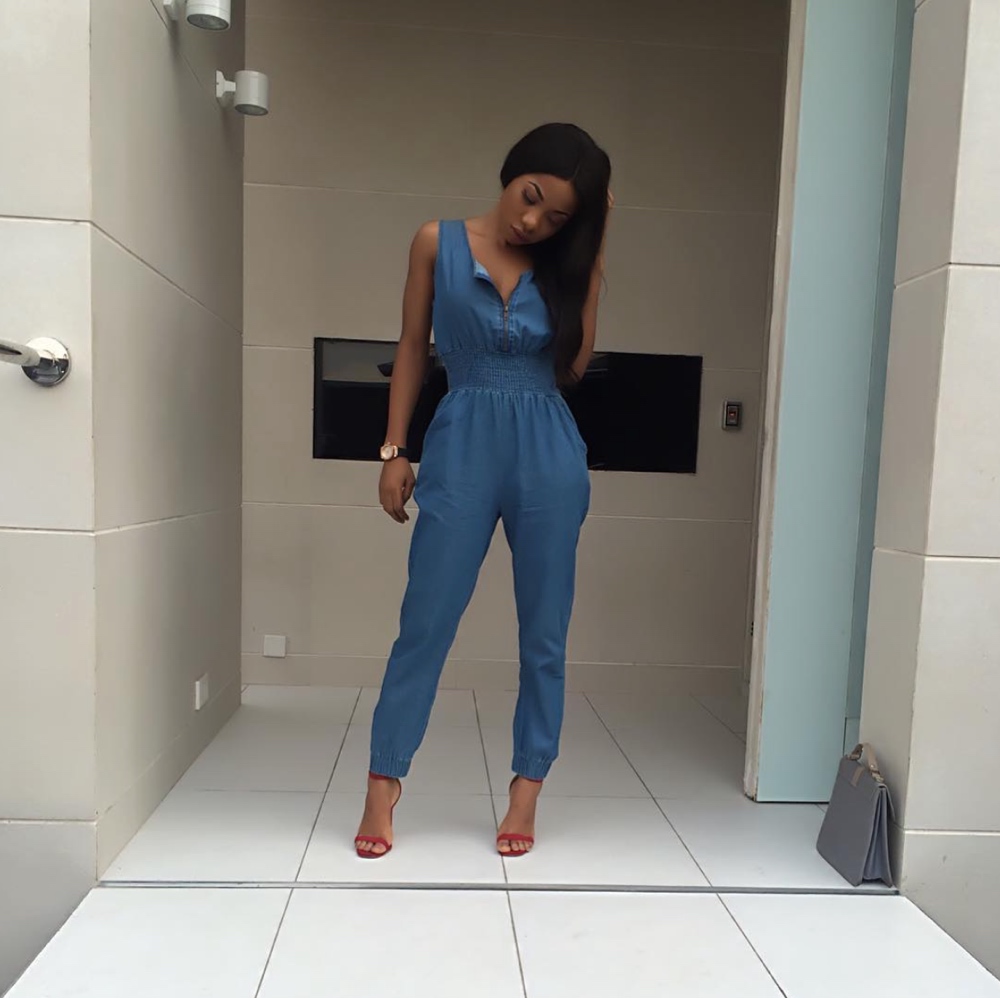 This jumpsuit adds curves in the right places for her.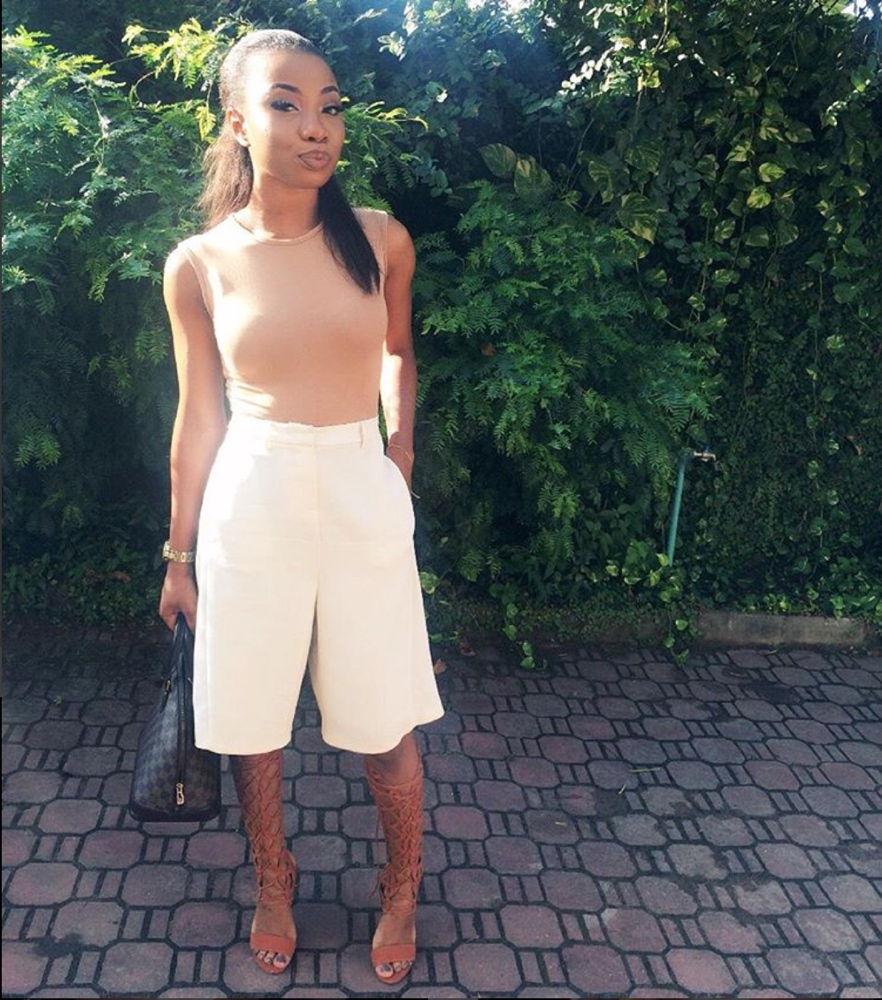 Wearing culottes also adds some dimension to your frame so you don't look so straight.
Showing a little leg never hurt anybody. And for both looks her waist is defined with a belt which works perfectly for her shape.
Actress Cameron Diaz is another girl with an athletic figure.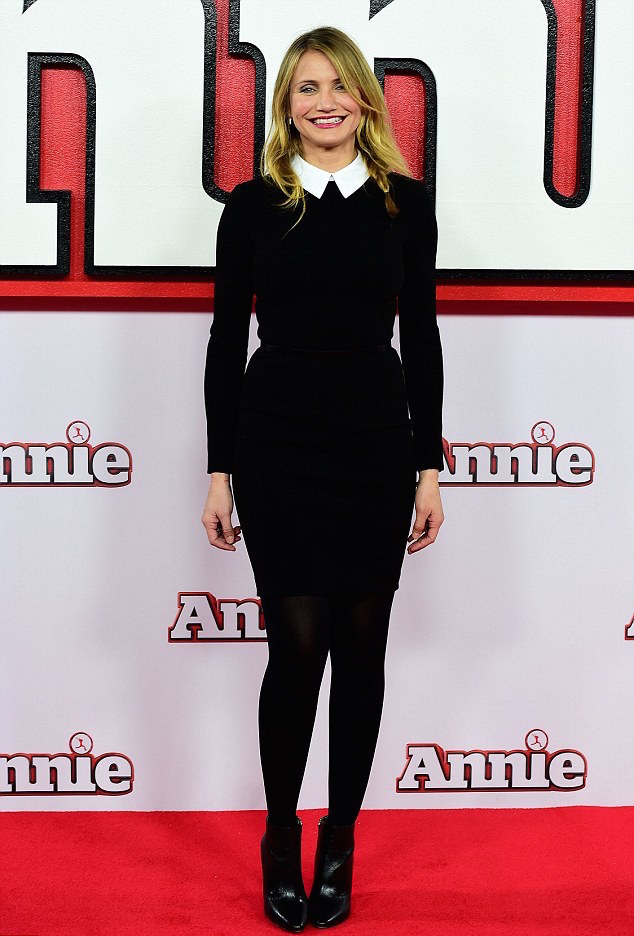 I really like this dress on her, the belt really helps define her waist.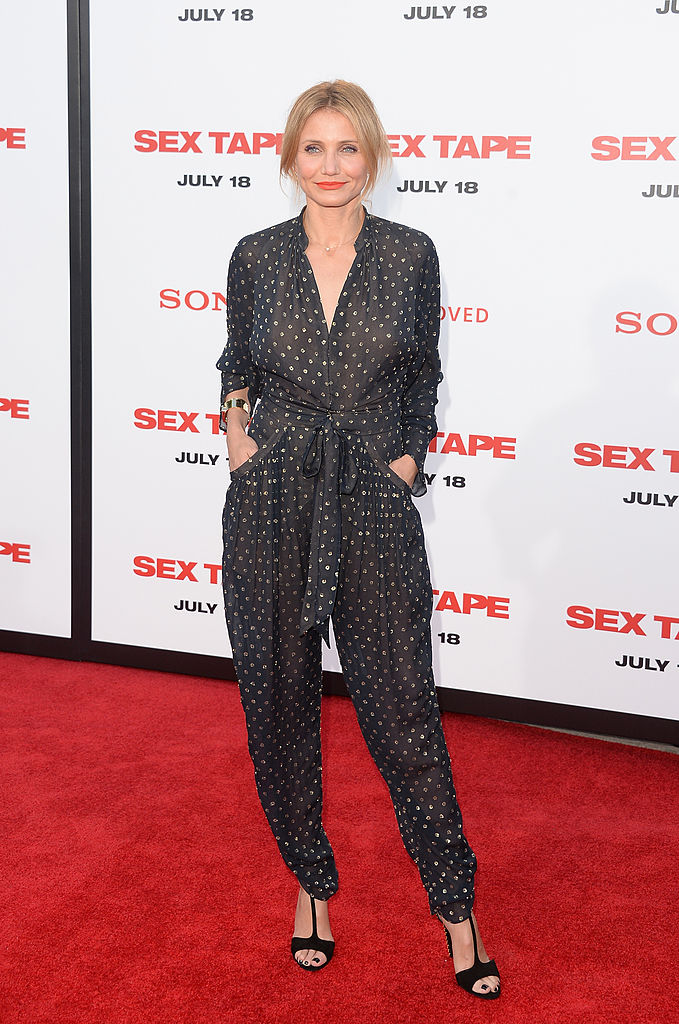 The cut of this jumpsuit is similar to the one Mo'Cheddah has on. I think it's a definite win for athletic shapes.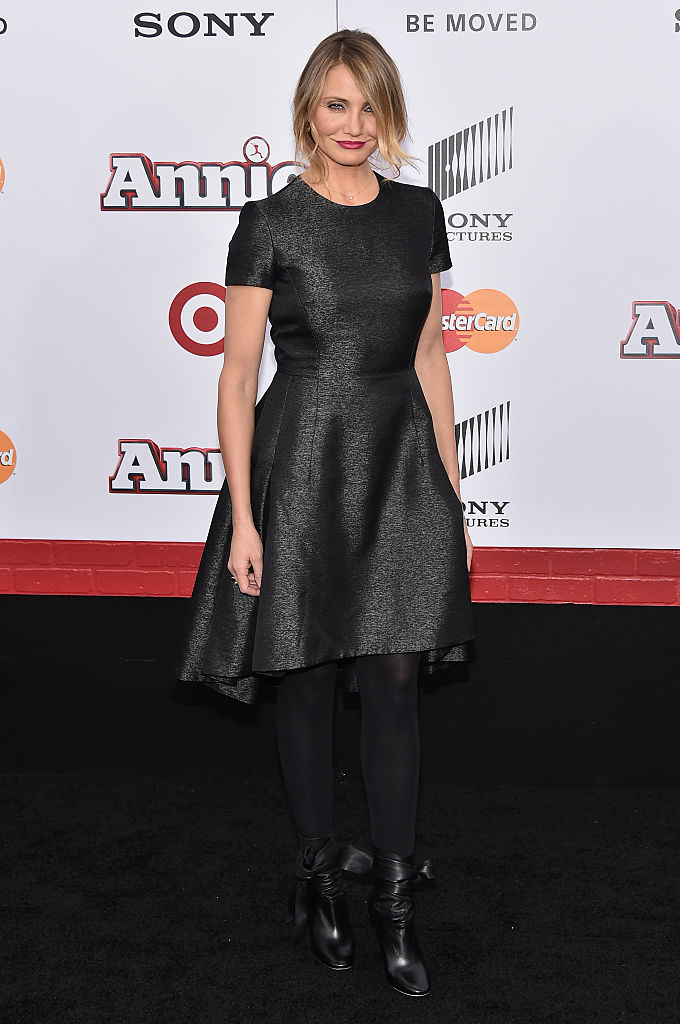 A fit & flare/A-line dress always works.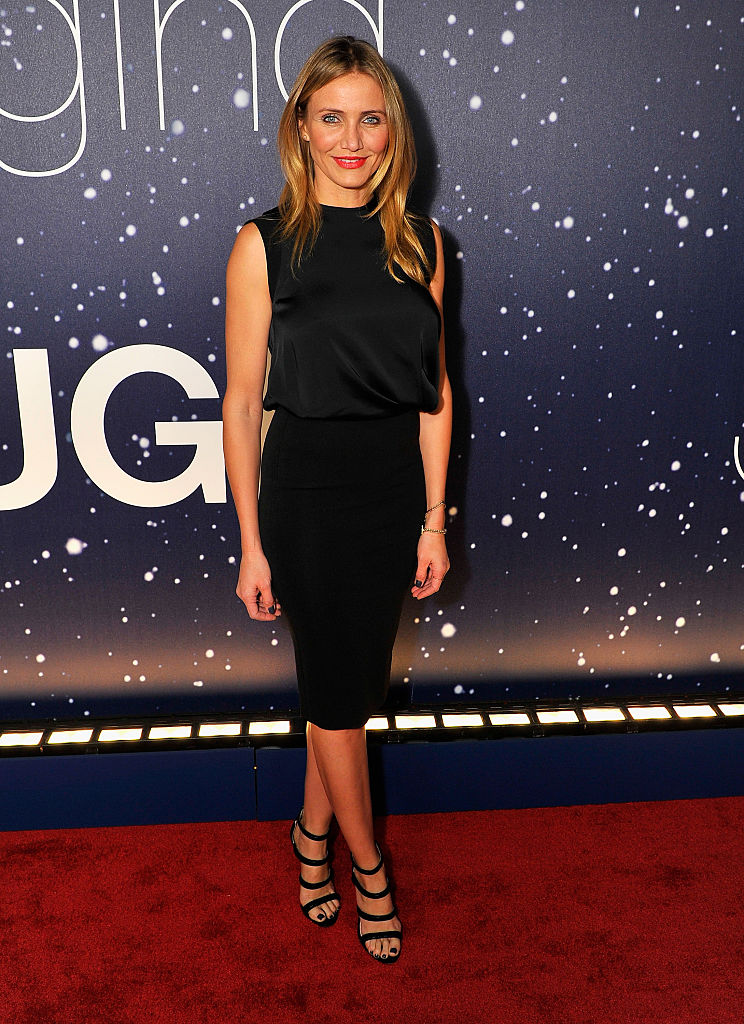 Creating volume by tucking in a loose fitting top adds dimension to her figure, her some curves while flaunting the ones she already has and defines her waist perfectly.
Another actress with the string bean body shape is Nicole Kidman.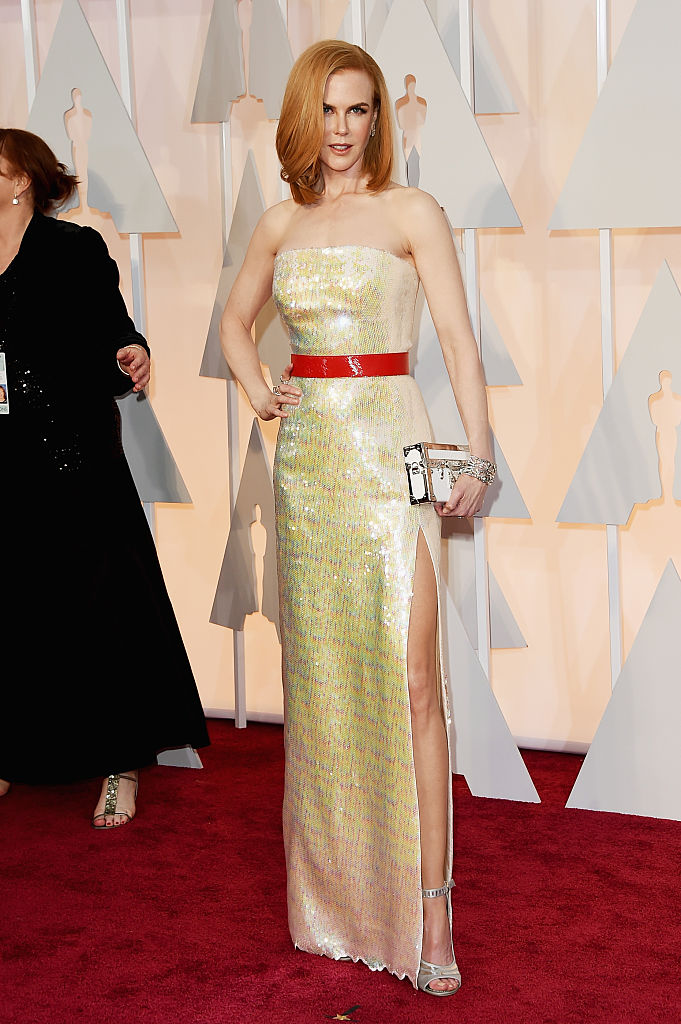 I love this dress on her, the wide band does well for her waist and gives her a subtle hourglass look. and she's showing a bit of leg, which is great.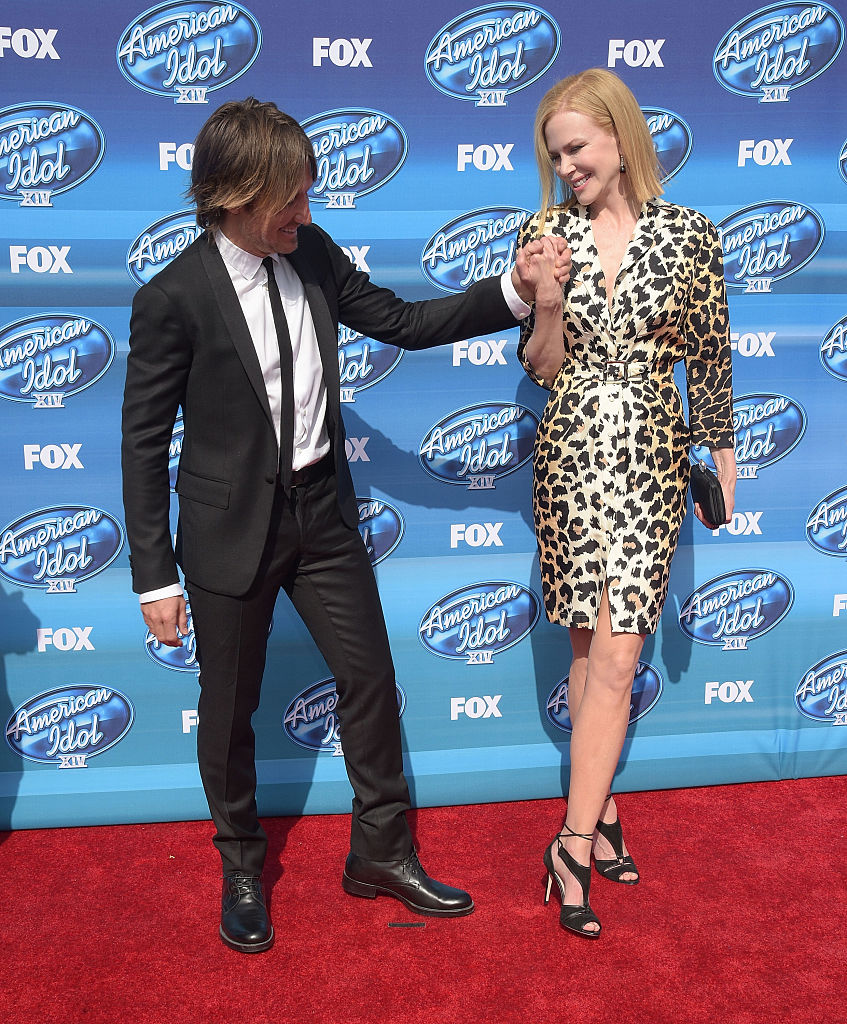 I love this dress on her. Even though its a pencil dress, the print and the belt work well together and give her the perfect curves for her string beans shape.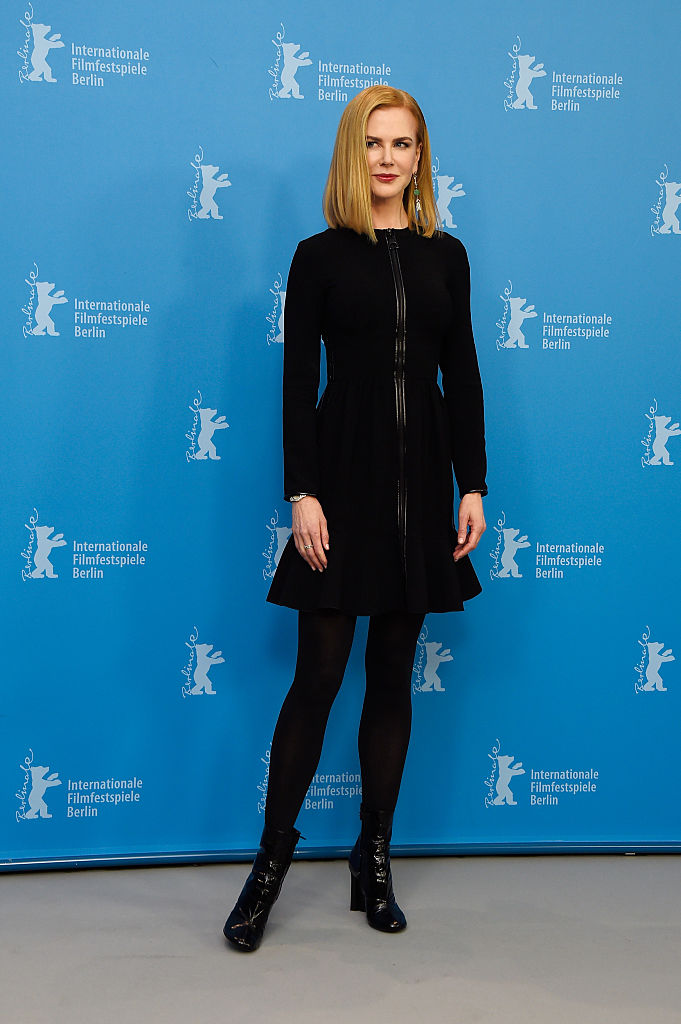 Another A-line dress for the win.
First lady of the United States Michelle Obama, is another example of an athletic shape and her style is amazing.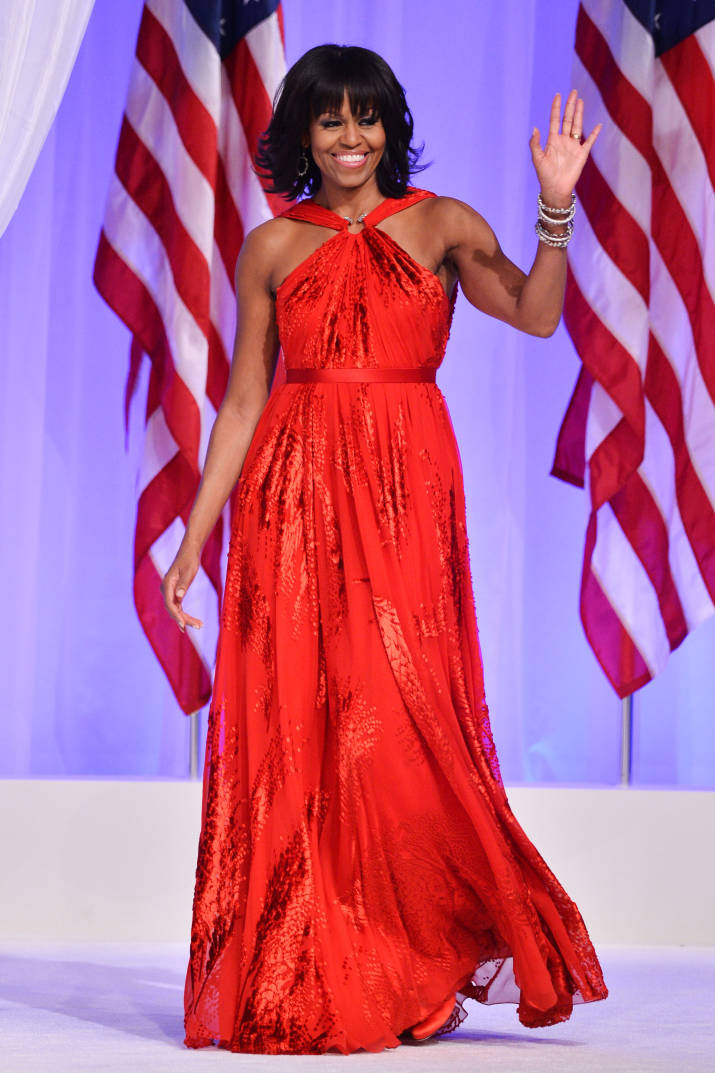 Such a beautiful dress. It flaunts her toned shoulders and defines her waist.
Love this dress on her, especially the print.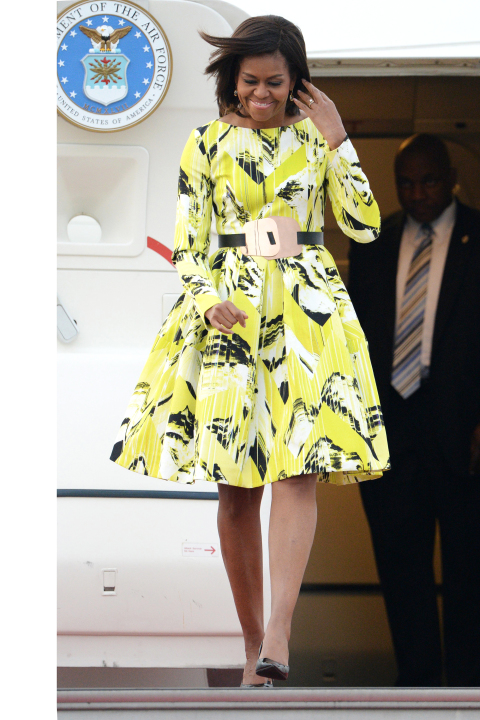 I need this whole outfit in my life, that belt is so contemporary – with the gold plate, and cute!
WHAT NOT TO WEAR IF YOU'RE A STRING BEAN SHAPE!!!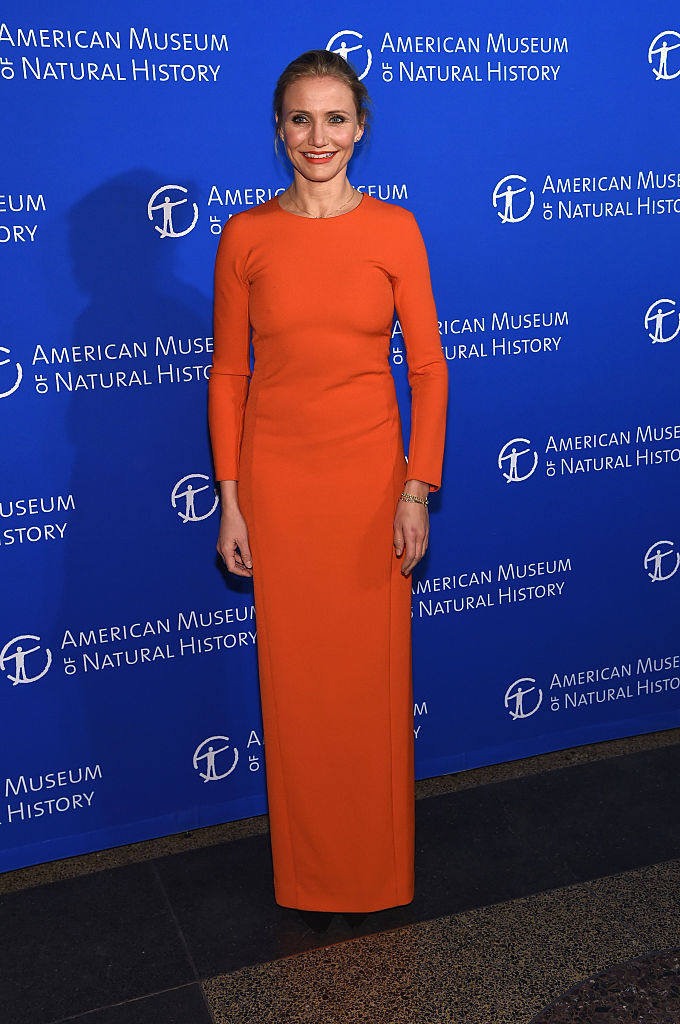 Although I love the colour of this dress, I don't think the silhouette does well for her body shape at all.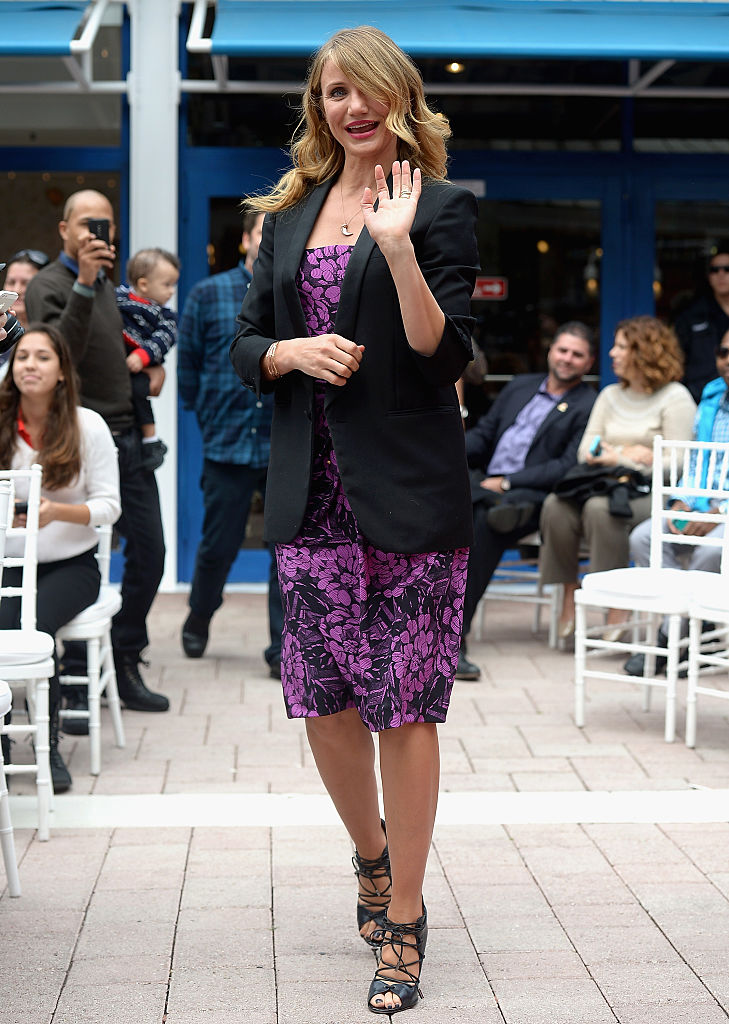 For this look I think she could have done without the jacket, don't cover yourself up too much. You risk looking bulky with broad shoulders.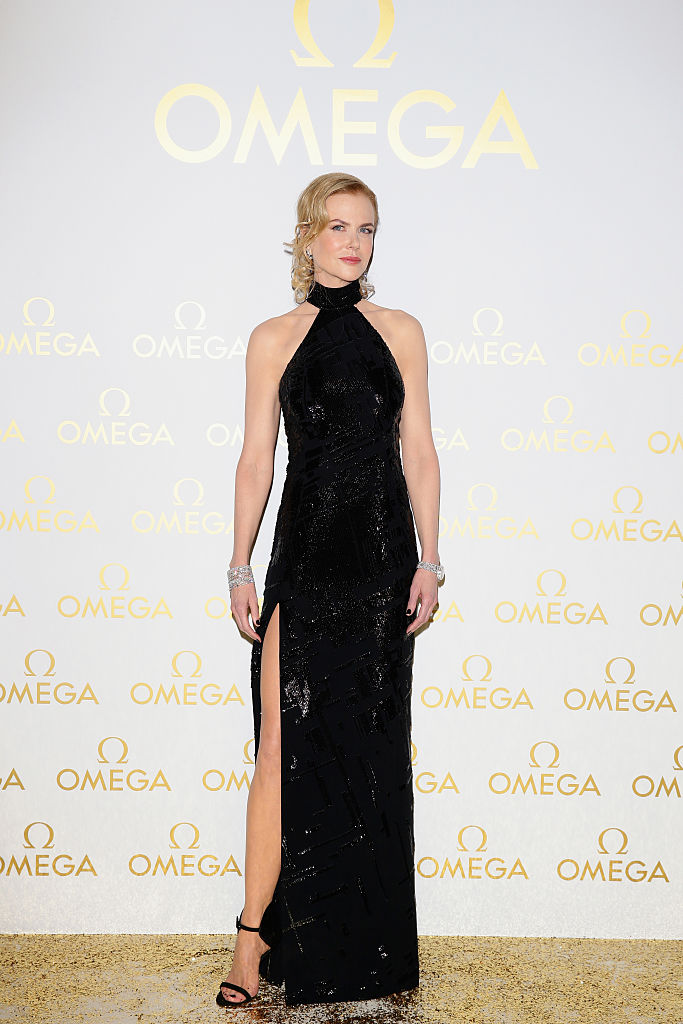 I love this dress, a black dress is always great in my opinion but I think because it's so simple, it makes her look too straight. Maybe an embellished waist would have made the difference.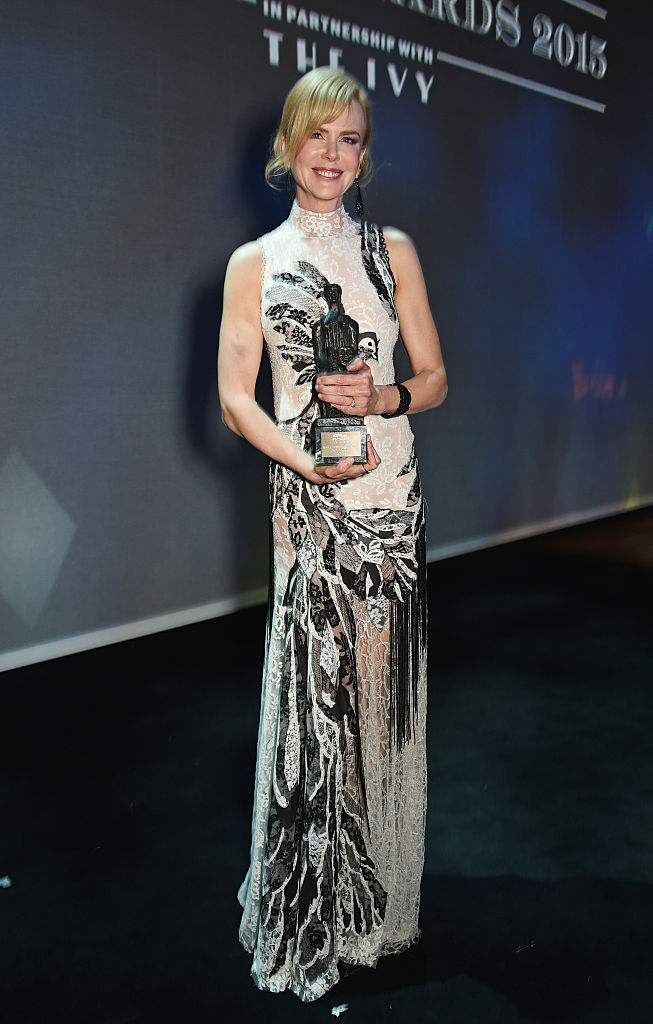 I also think the same thing happened here with this dress. I like it but again it just doesn't help her look her best.
That's it for the string bean shape! Look out for the fifth and final edition in the series this week!
***
Photo Credits: Mo'Cheddah's Instagram: @mocheddah | Harpers Bazaar | Jamie McCarthy/Getty Images | David M. Benett/Dave Benett/Getty Images | Vittorio Zunino Celotto/Getty Images for OMEGA | Gustavo Caballero/Getty Images for Columbia Pictures | Daily Mail | Jason Merritt/Getty Images | Theo Wargo/Getty Images | Steve Jennings/Getty Images for Breakthrough Prize | C Flanigan/Getty Images | Jason Kempin/Getty Images | Pascal Le Segretain/Getty Images.