BellaNaija Style presents Collection Conversations, a weekly round up of all the collections and look books from Nigerian designers featured on BN Style from the previous week. Collection Conversations features Eki Ogunbor & Richard Akuson sharing their individual thoughts on featured collections from the previous week.
Eki: So we've got just 3 collections this week in comparison to last week
First is Le Victoria. With the tribal spirit
Richard: Yes we do.
And I must say, I found their use of plus size models quite note worthy
But as far as the collection goes, I liked the palazzo pants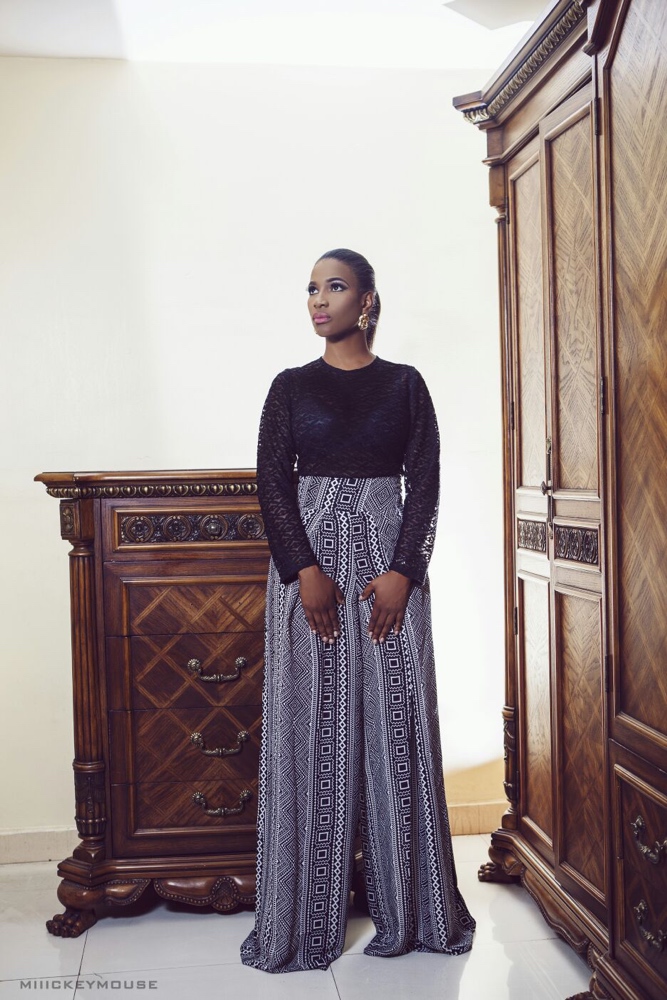 Eki: Yea the models, It really helped them tell the story about the Le Victoria woman.
Richard: Yes, it really did.
Eki: And the shift dresses as well
Richard: But here's the most interesting part
Eki: What's that?
Richard: I kind of draw a similarity between their printed high low tops with those by Trish O Couture's. Now, I might be over reaching but they just look really alike to me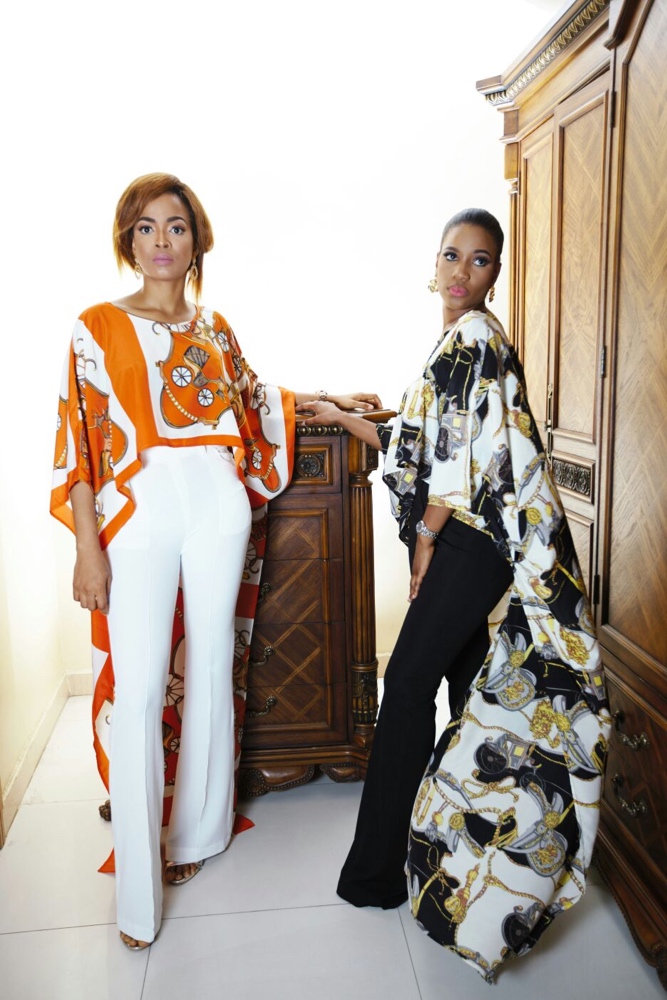 Eki: And they also look like the ones Ejiro Amos Tafiri and Wanni Fuga had.
Richard: And maybe that is because that particular cut is very trendy. But that's where I expected a little twist from them. Maybe a little re-invention would have swept me off my feet.
Eki: Exactly. I get that it's probably on trend and it's a best seller, but I'm just tired of seeing it.
Richard: Here's my two cents, I'll really like to see a lot of Nigerian designers push theirselves outside the box. And you know, create new and refreshing designs
Eki: Yes, push yourself
Richard: And even where you plan on taking on a classic cut – make it yours
So, it is really a tricky slope. You know, trying to explore the interface between creativity and wearability. Which I think is what scares a lot of them
Eki: Yes there's a thin line between those two things but originality is always key
I also think the palazzo pose was a little awkward.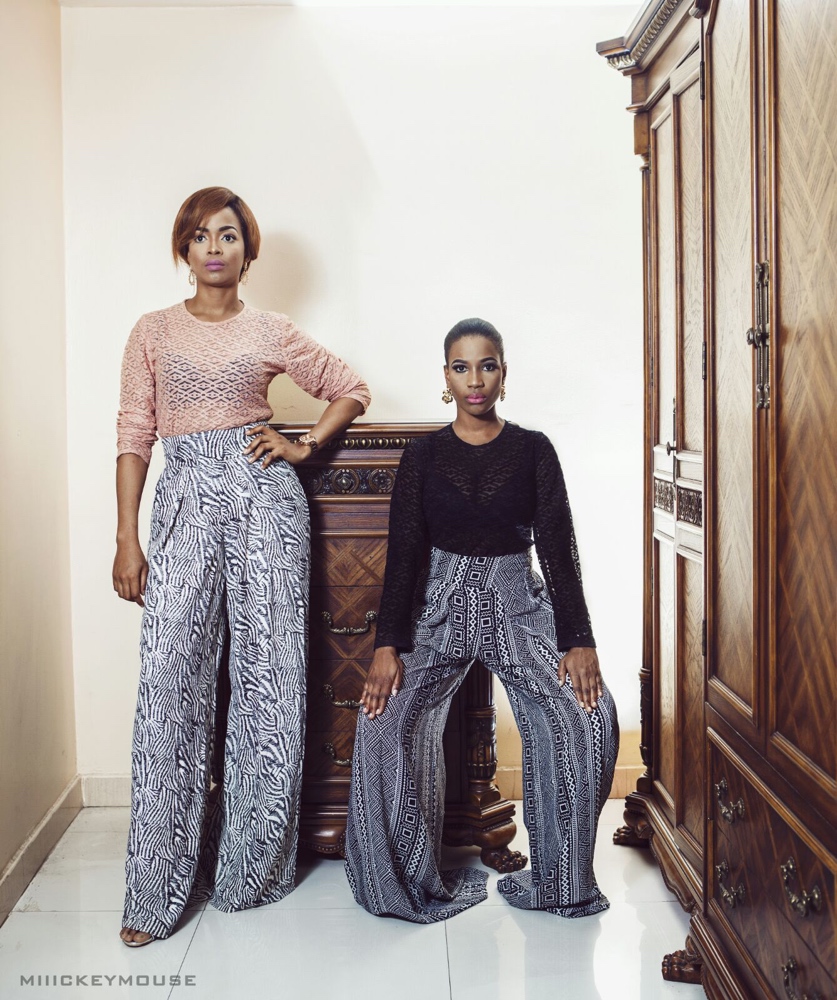 Richard: I agree. But on a brighter note, I like how the clothes fit on the models. It speaks volumes.
Oh yes, it was. But then you should remember that these aren't professional models, but then again, that's why artistic directors are relevant during shoots. You know, to direct the models on poses etc
Eki: And in their defence I want to say they're going for high street with really easy to wear stuff cuz it IS in the end a "ready to wear" collection but more originality never hurt anyone.
Yes, The fit and tailoring were on point. That's also really crucial and they did that well.
Yup! I don't know why they would tell her to do that.
Richard: True darling. You're spot on – on their target market, And originality never goes out of style.
Eki: My fave is the shift dress with the waterfall detail on the hip.
And the trouser set with a belted top. Those I would wear in a heartbeat.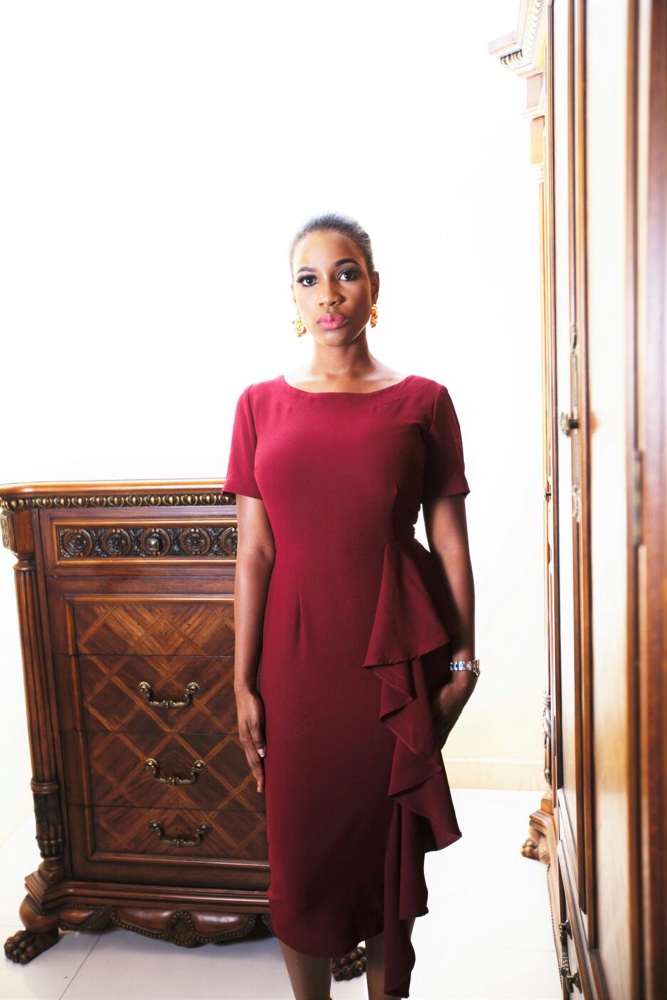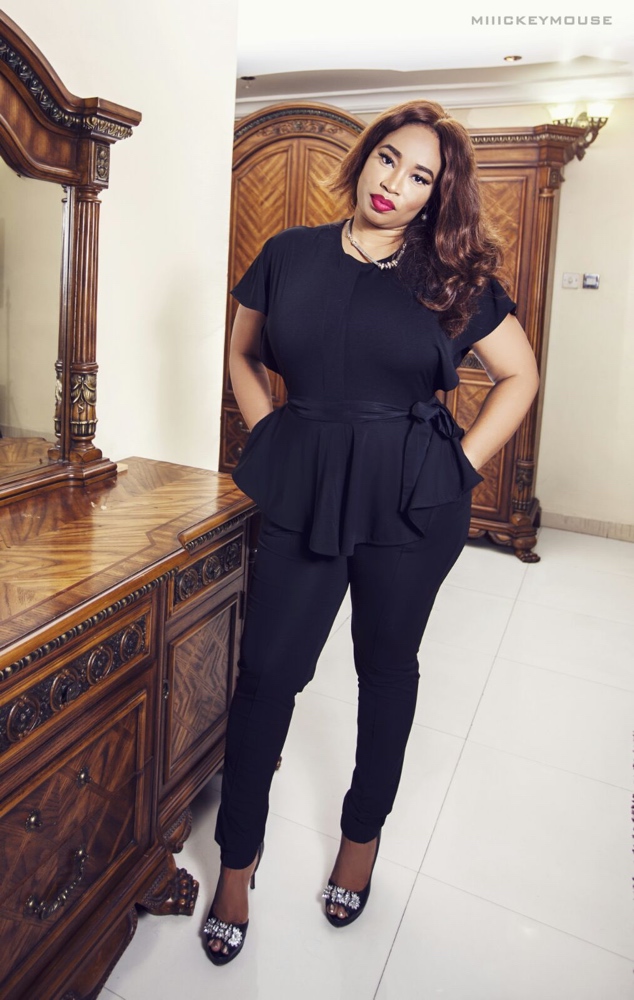 Richard: I do like that burgundy shift dress too.
Eki: And I won't even lie I like that "pure water" top, it works. I guess that's why it's so popular.
Lol it's ok. Moving on?
Richard: Hahahaah
Eki, you won't kill me. Please, which one is pure water top again?
Eki: Lol u know how people referred to 3310 as pure water naaa cuz it was everywhere ??
Do I really have to explain !?
Richard: Oh my God. Girl, 'you is shadyyyyy' ??????
Eki: Lol I'm just saying
Richard: ??????? You know, you lost me there for a second
Eki: ? Let's move on to MXVV
I'm giving you the floor for this one
Richard: Yes. My fave for the week
Eki: I knew it ?
Richard: ? don't you just know me!! Ok, here's why this was it for me.
Truth is, Maxivive a.k.a MXVV isn't for every one. It is a niche specific brand
Eki: Very niche
Richard: For the people that really dig the brand (and from what I see around Lagos, they're quite a handful). It's just like Stranger (the store). Not a lot of people will walk in there and know what the store is about, but those who do, absolutely revere it. And to them, it is the next best thing.
Similarly, Nneka (the singer) she isn't every Nigerian's cup of tea
Eki: Yea true
Aww Nneka! ❤️
Richard: But the few that she sings for really adore her
IKR??? ??
So, back to my point, Maxivive only appeals to the 10% and I think they know that and are fine with that. And as far as creativity is, they only keep getting better.
Eki: Yes I agree @ creativity. My fave piece is the yellow bomber jacket. But I'm sure you can't decide ?
Richard: Yea. With regards to my fave piece though, that's a tough one.
Hahaha. Girl, we should be besties already! You do know me!!
Eki: ??lol aww Richie !
Richard: But yes, I love the read sleeveless vest with the scribbles on it. Then that grey bomber jacket too. I think that has a broader appeal.
Oh Lordyyy I am just seeing that yellow bomber jacket, It is EVERYTHING!!
Eki: ?I knoooow!
Richard: Still on Maxivive, did you notice a lot of the commenters didn't really get the brand's direction?
Eki: ?yes. Our BellaNaijarians will always speak their mind and I expected it tbh
Richard: I mean, it isn't your everyday Nigerian brand, but sometimes I expect some level of discernment and appreciation from our dearest BellaNaijarians
Eki: ? And that people, was a PSA
Richard: Oh scratch that. Perhaps I am too much of a Maxivive believer!
Jesus. I'm so out of touch. Remind, what's PSA again?
Eki: Public service announcement
Richard: Hahahaha
Eki: For all our BellaNaijarians, Go easy on our creatives, They're people too.
Richard: True.
Eki: Sandwich method ?
Richard: And they spend months, thinking up ideas and executing them.
Eki: Yea, some even years
Richard: We need to go easy every once in awhile ????
Lol. Digressing a little. I'm constantly limited by emoticons that truly express my facial expressions and moods. Like I'd pay anything for a Wendy Williams smiley pack
Eki: ?love her !
Richard: Yes. Moving on…..
Eki: FBT, What do u think about FBT?
Richard: Well, honestly? I like the fact that Beverly Osu is getting better at her modelling.  And maybe that see through midi length gold dress.
Eki: Yea and what's that ONE guy doing there?
Richard: Hahaha I swear I wasn't going to bring that up But you went there!! You did it!!
I wish I had an answer to that
Eki: Lol
Richard: Because FBT isn't a brand that I know too well, I'll be really lenient. Wow, where do I start?
First, I think the collection really needed more time to execute the ideas properly.
Eki: I agree, execution matters when you have ideas because if you get that wrong your brilliance doesn't translate well enough to others who want to understand what you've put out and it may not be received very well. It's really a game of creativity and communication.
And some of the fabrics aren't so great, fabrication matters. Cuz I think I understand the design concept of some pieces but when you work with fabric as delicate as silk that'll show all your mistakes you have to make sure your tailoring is great or good enough to conceal these common mistakes.
Richard: I totally agree. It's excusable if this was done by a tailor, but a designer? It goes against every standards that designers are held by. Are those real silk though? No shade, just curious because I can't tell.
Eki: Silk, satin, silk satin mix? I don't know but shiny fabrics like that always show the tailoring mistakes. But I like the polka dot dress, I think that was cute and the gold midi dress you mentioned.
Richard: Oh yes, that looks alright. But polka dot has that effect on everything
Eki: Yup. And Bev's hair make it so much better
Richard: Yes, left to me, Bev in that midi dress was my best thing about this lookbook, she killed it.
Eki: Lol. Well, I guess we're done for this week.
Last week (Florals and Flies) was definitely better and I'm so happy those collections were the first for this conversation series cuz everything after the first week has a standard to uphold and we're hoping they improve.
Richard: Yes, absolutely! I look forward to seeing boundary pushing collections. Like we mentioned last week, we love and enjoy writing and talking about good collections. But the not so great ones is always the direct opposite. Well, hopefully next week is a lot better.
Eki: Yea I hope so too!
Richard: ?? chat next week sweets!