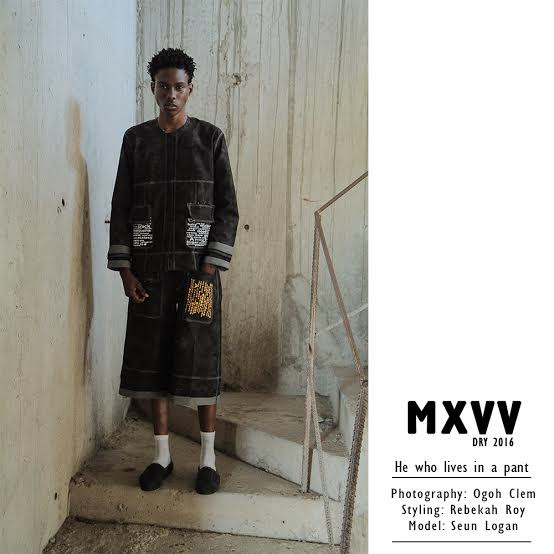 Unbound by the unconventionality of their signature aesthetic, the Maxivive aka MXVV brand has become the answer for those emerging Nigerian cool kids who lean left, eat local, live globally—on the edge, and not only listen to Fela and his likes all day, but are the new cool in the emerging sub-cultural Neo-Nigeria-nism movement. made up of kids who think their selves too cool to conform to tradition, they break them and set new ones along the way.
Those emerging Nigerian millennial are the kinds of kids who gets Maxivive and who we presume Maxivive in turn designs for.
And in their honour, the brand has dedicated this poem.
HE WHO LIVES IN A PANT
He is you, He is me.
Locked in his heart is pain untold.
He had free reigns but no where to go.
Thinking those walls holds on the answers.
To finds his balance in his favorite words;
Cocaine, Codeine,
Steroid, Girl, Happy,
Boy, Love, Murder 8,
Weed, Baby, Heaven,
Simple Sermon, Peace.
Yet, cold pure wind penetrates his soul.
Now that he feels good,
Give him something bad to look at.
As he counts the ceilings,
While he Lives in his pant.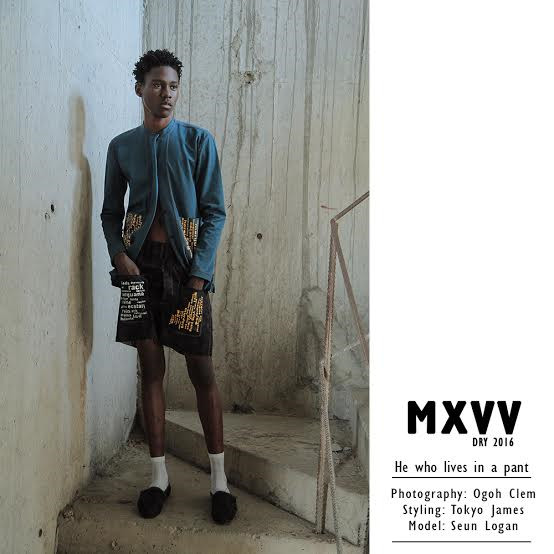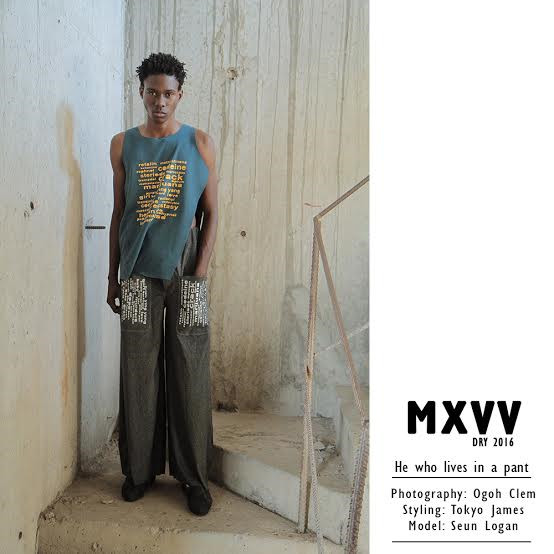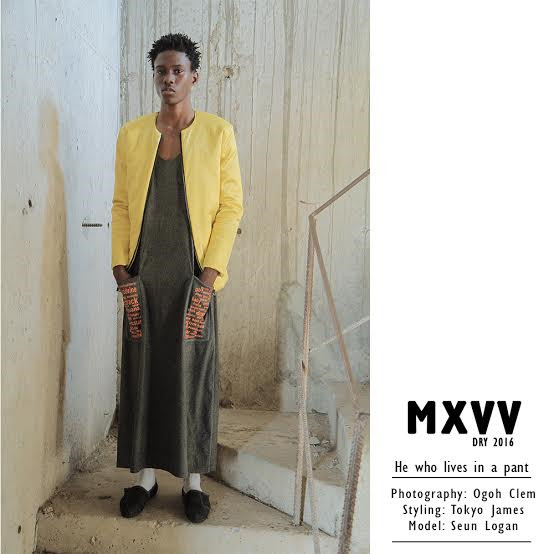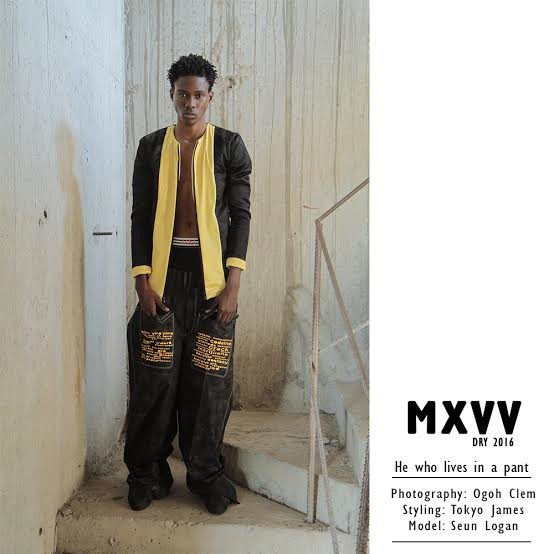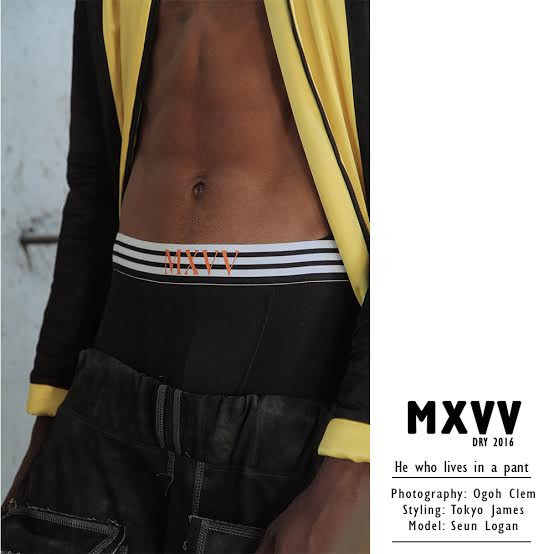 Credits
Brand MXVV: @mxvv_ng
Photography: Ogoh Clement
Art direction and styling: Tokyo James
Model: Seun Logan
PR/enquiries: [email protected]
Website:www.maxivive.com