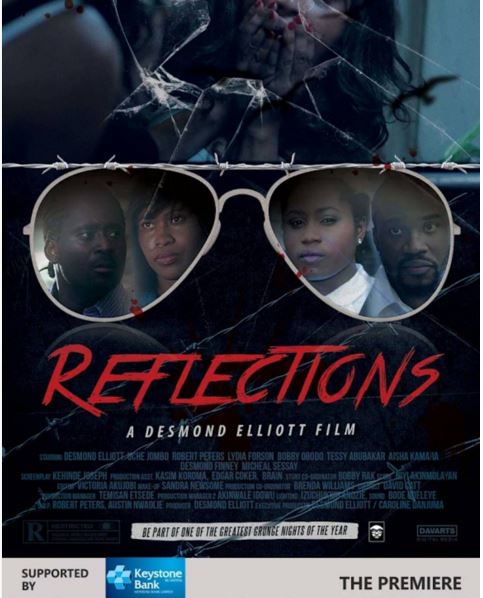 Over the weekend the movie "Reflections" premiered in Lagos and the cast of the star-studded flick stepped out to celebrate with the producer, Desmond Elliot.
Shot in Sierra Leone, the movie features Bobby Obodo, Lydia Forson, Uche Jombo, Aisha Kamara and more.
Produced by Denzoit Productions, "Reflections" is the story of a woman who was accused of murdering her husband but claims to be innocent. In the bid to find out her husband's true killers she is forced to confront her past, which has unpleasant circumstances.
Watch the trailer below.