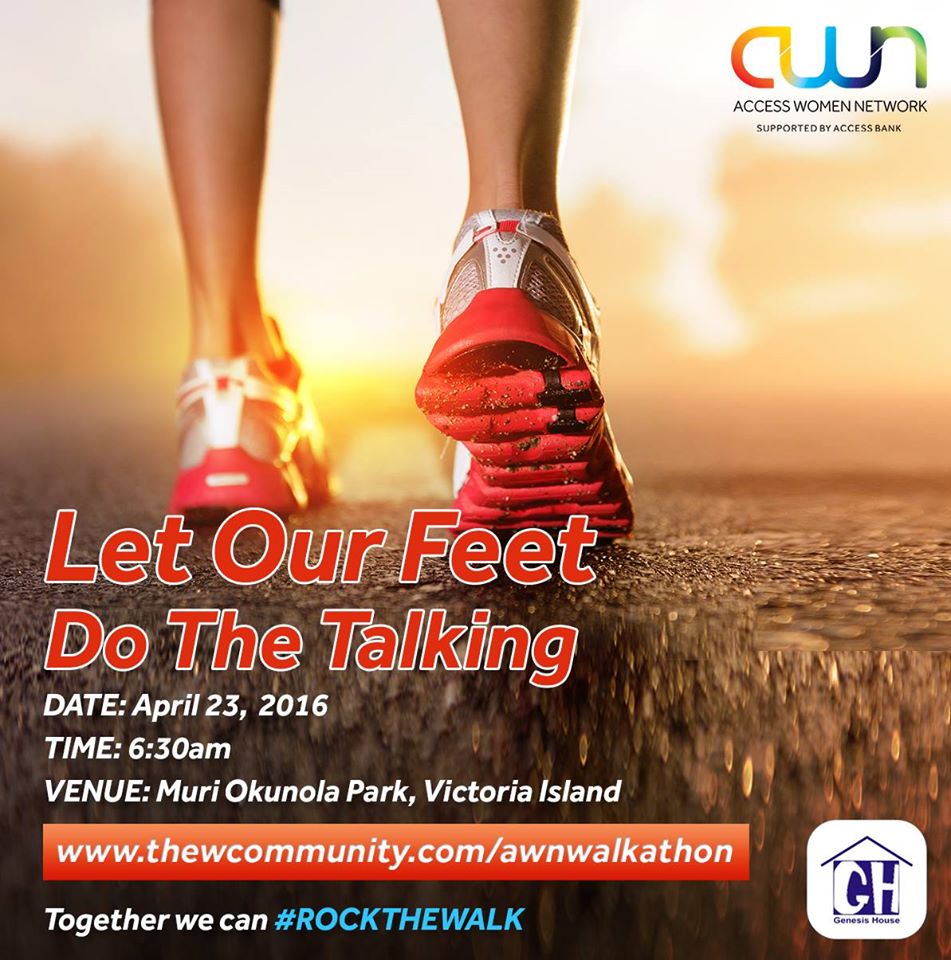 The Access Women Network (AWN), an initiative of the female employees in Access Bank was created to promote the spirit of oneness and collaborative support among women in the Bank. This is the platform women in the Bank use as a group to effect positive impact on the society.
Considering the large number of young women who are victims of abuse and drug trafficking daily, the group has partnered with Genesis House – an NGO that is focused on the rehabilitation and reintegration of sexually abused individuals and victims of drug addiction – to build hostel facilities and a 100 capacity theatre to empower more disadvantaged women and vulnerable girls.
As part of their efforts to raise funds and awareness to champion this cause, AWN is organizing a mega Walkathon. The Walkathon is scheduled to hold on April 23rd 2016 and will kick off at 6:30 AM at Muri Okunola Park, V.I.
To register for the event Click here
Registration fee is N5,000 for individuals and N500,000 for Corporate bodies.
The registration fee can also be paid into the AWN Walk-A-Thon/Genesis House Access Bank account – 0706716917 after which you send a mail to [email protected] showing your order ID and transaction ID.
All funds will be channeled into the project of building a rehabilitation shelter for these victims.
Registration and other information about the Walkathon can be gotten from the website: Click here
———————————————————————————————————————–
Sponsored Content