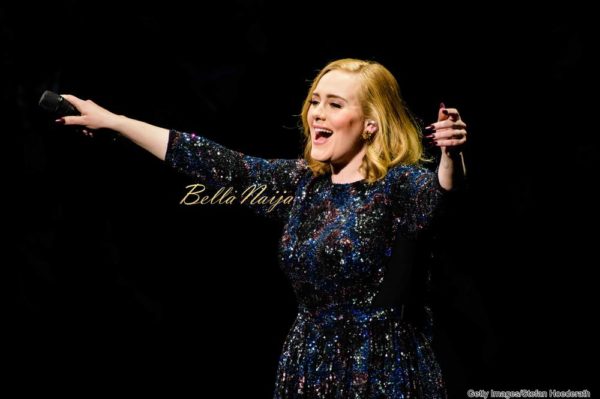 Next time you head down to an Adele concert, you might want to think twice before whipping out your camera to record the show.
The 28-year-old songstress called out a fan at her live show in Verona, Italy on Sunday, May 29th for filming the concert with her video camera.
She said:
"Yeah, I want to tell that lady as well, can you stop filming me with a video camera because I'm really here in real life," Adele said while pointing out the woman. "You can enjoy it in real life, rather than through your camera."

"Can you take your tripod down…This isn't a DVD, this is a real show. I'd really like you to enjoy my show because there's lots of people outside that couldn't come in
Watch it here!
Photo Credit: Getty Images/Stefan Hoederath