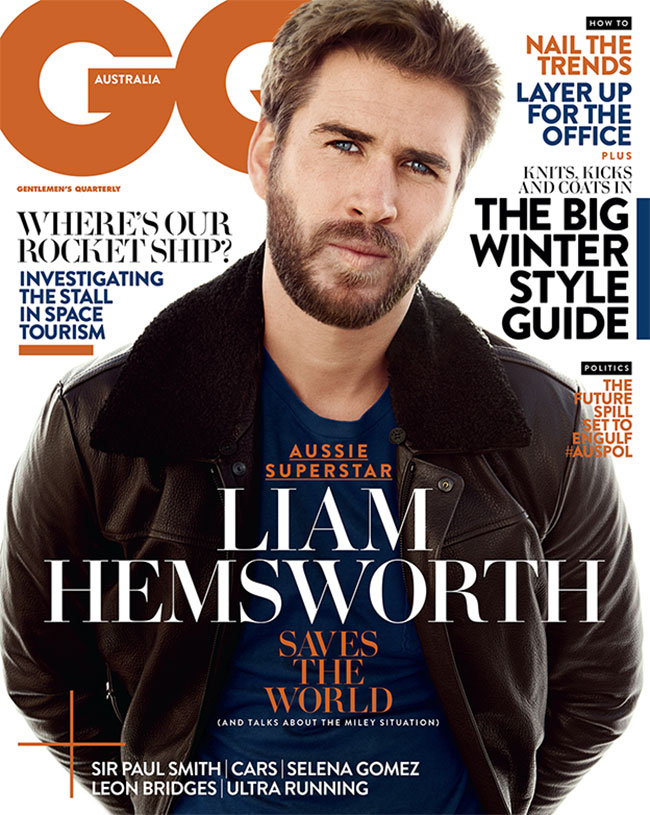 Liam Hemsworth looks so sexy on the cover of GQ Australia's latest issue!
The 26-year old actor opened about his 2013 split from Miley Cyrus and his current relationship status.
Since last year, Liam and Miley Cyprus have been spotted about and have reportedly moved in together.
Here's an excerpt of his interview:
On his 2013 split with Miley Cyrus:
"Of course it was hard, man. But at the time we were going in different directions and it's just what needed to happen. We were both super young and it was a good decision at the time – we both needed that".
On his current relationship status: "People will figure it out, they already have… They're not dumb."
On meeting Miley during The Last Song:
"I guess when I feel something, then I just feel it and I go for it. I make my decisions about what's going to make me happy, what I think is right and what I want to do – and I don't worry too much outside of that."
For more on the interview, visit GQ.com.au.