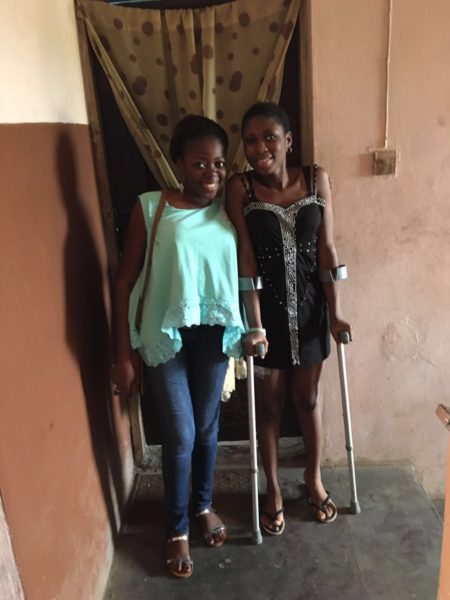 The Sickle Cell Aid Foundation (SCAF) is working tirelessly to give hope to people living with the Sickle Cell Disorder. One of the recipients of the generosity of the foundation is Mofe Abisagboola.
The guys at SCAF shared her story with us and we knew we had to share. We're proud to see that lives are being changed positively in our society.
About Mofe
"She lived with her parents and two siblings until her mom and brother passed from complications associated with sickle cell disorder (SCD). Mofe's sickle cell genotype was only discovered shortly after her brother's death in 2006, she was barely 14 then.
From then on, she battled with various life threatening complications associated with SCD, these did not however deter her from graduating with good grades from Adekunle Ajasin University. Shortly after, she enrolled for her National Youth Service Corps (NYSC) program. Her strong will to serve her country was however, cut short by her diagnosis with 'Bi – lateral avascular necrosis of the femoral heads' a degeneration of the femoral heads.
Mofe reached out to Sickle Cell Aid Foundation, her case was reviewed by a team of doctors who concluded that a 'Total hip replacement' surgery, costing 2.8million Naira was required to enable her regain her mobility. SCAF was prepared to launch an urgent online fundraiser from the 23rd of March to raise the stated funds. Upon review, SCAF's consultants reiterated the urgency in Mofe's case and so we reached out to our benefactors. To our utmost surprise, a benefactor called to make the full payment for Mofe's surgery, better still, the hospital gave SCAF a discount.
Mofe's surgery was successfully carried out on the 25 March 2016 at Reddington Hospital with the assistance of our consultant surgeon from the United Kingdom."
Read Mofe's story below: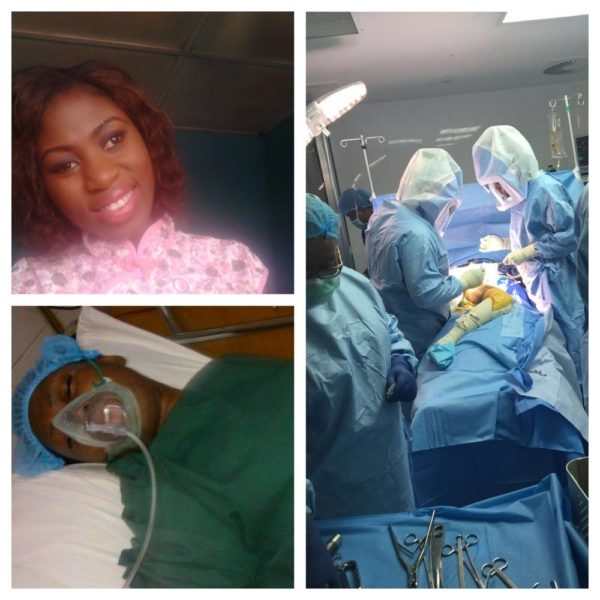 ****
I got to know about SCAF in September, 2015. I came across an article in the Nation Newspaper; something about the investiture of Zahra Buhari as the new SCAF ambassador and I decided to reach out to them through the email address provided in the article. I then sent an email to them explaining my medical condition and the implications of the conditions asking for their help in whatever capacity they can help.
N.B: I wasn't expecting a reply because I had this preconceived notion that most Nigerian NGOs are "fake"
But I just had to try my luck because at that stage in my life I was at a crossroads, I was emotionally, physically drained and was ready to seek for help from any quarter.
To my greatest surprise, I got a response from them two days later, I was told they would have loved to be of help but have a lot of people on their waiting list and that they would put me in mind. After that, I didn't hear from them till around late October when I got an unexpected call from SCAF and was asked to send my medical records and reports to them for consideration. I was very excited and I got all the required documents ready and sent to them and I was told they will get back to me.
One thing I really appreciate about SCAF is their dedication to the sickle cell cause. They always ensured they kept in touch with me on a regular basis. They called me at least once every week to check up on my health despite the distance challenge. I live in Lagos while their headquarters is in Abuja. They still found a way to get across to me. There were times when I will be very down in the spirit and a call from them would always lighten my mood.
Then on February 25, 2016, I got a call from SCAF that changed my life forever. I was informed that have been made one of their beneficiaries for the year 2016 and that they will be helping me raise the sum needed for my hip replacement surgery. I was ecstatic, it was like a dream. Just when I thought all hope was lost, God used the SCAF team for me. I can say ever since that day everything was just moving at an unimaginable speed. I was sent a contract agreement to sign in order for the fund raising to begin and I was introduced to their consultant orthopedic surgeon (Dr. Lawson). Everybody treated me like family.
The plan was to start a fund raiser in March till around June and schedule me for the surgery then. Then an appointment was booked for me with their consultant orthopedic surgeons from the United Kingdom (UK), Dr. Ike & Dr. Sam for evaluation. On seeing me my condition was classed as URGENT and it was decide I had to go for the surgery in days. The SCAF teams were on deck to handle things, despite the fact that the funds were not available yet I was assured that they would take care of things which they did.
I cannot start describing everything they did for me but one thing I know is I can never forget SCAF Nigeria and most especially Ms. Bukola Bolarinwa (SCAF President, Lagos); she is a rare gem, an angel. I bless God for the day I came across SCAF Nigeria. My surgery was scheduled for 24th March, 2016 and it was done as scheduled with no complications by the grace of God.
All expenses were paid for by SCAF. I cannot thank God enough for this wonderful organisation and for the young and kind-hearted people He is using to alleviate the sorrows of people like me who had no hope.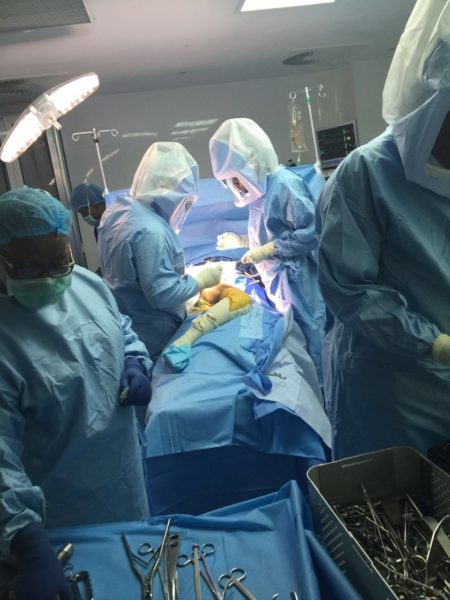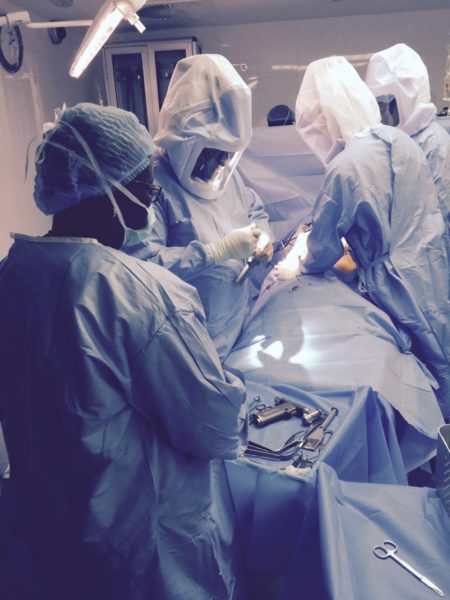 Thank you SCAF Nigeria, Thank you to my benefactor, Thank you to the medical team (Dr. Ike, Dr. Sam, Dr. Lawson). Thank you Bukky and Thank you Elmer and to every other persons that worked behind the scene to make my dreams come true I say a very heart-felt thank you.
Abisagboola Mofeola
***
If you'd like to be a part of the work done by the foundation, please click HERE to get more information on SCAF