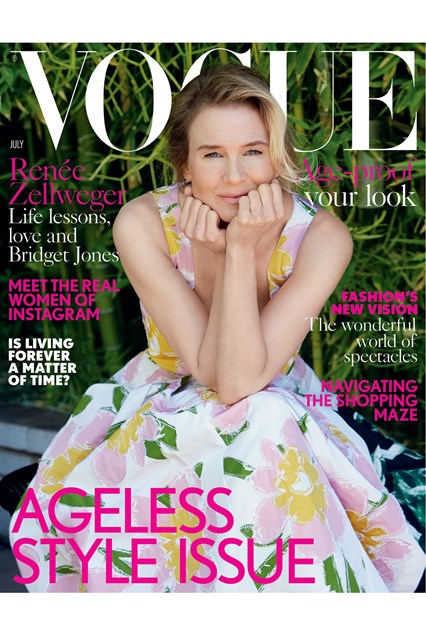 Renee Zellweger looks all-so-lovely in florals on the cover of British Vogue's July 2016 issue.
Here is what the 47-year-old actress had to share with the magazine:
On her six-year break from Hollywood:
"I found anonymity, so I could have exchanges with people on a human level and be seen and heard, not be defined by this image that precedes me when I walk into a room. You cannot be a good storyteller if you don't have life experiences, and you can't relate to people."
On why she needed to take the break:
"As a creative person, saying no to that wonderful once-in-a-lifetime project is hard. But I was fatigued and wasn't taking the time I needed to recover between projects, and it caught up with me. I got sick of the sound of my own voice: it was time to go away and grow up a bit."
On putting on weight for Bridget Jones:
"I put on a few pounds. I also put on some breasts and a baby bump. Bridget is a perfectly normal weight and I've never understood why it matters so much. No male actor would get such scrutiny if he did the same thing for a role."
For more on Renée, visit Vogue.co.uk!