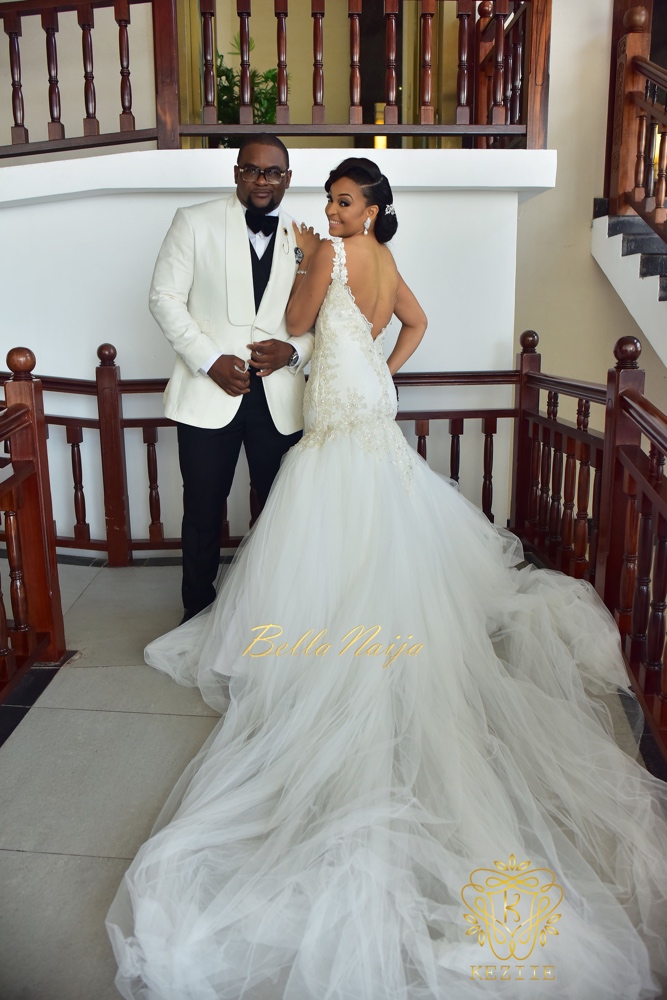 Chidinma and Chuka's wedding was elegant and romantic. The day started off with the couple having a 'first look' where Chuka admired his beautiful bride before the wedding ceremony began.
Even from the first day they met it was an instant connection at the airport – he stared, she gave him the go-ahead, and he cracked a hilarious pick up line that broke the ice. He postponed his flight just so he could spend more time getting to know her, and it paid off. Down the line, Dr. Chuka used his humour again, this time to convince Chidinma a long-distance relationship would work, and it did.
Then on their first New Year's in the same city, he popped the question.
Their wedding day was full of fun and glamour as Chidinma's white dress with a plunging back and long tulle train by Dubai designer Galia Fahd was breathtaking.
Here's #DimmyChu16, captured by Keziee Photography.
~ Pre-Wedding Photos: Zion Images by Kaz
How We Met
From the Bride, Chidinma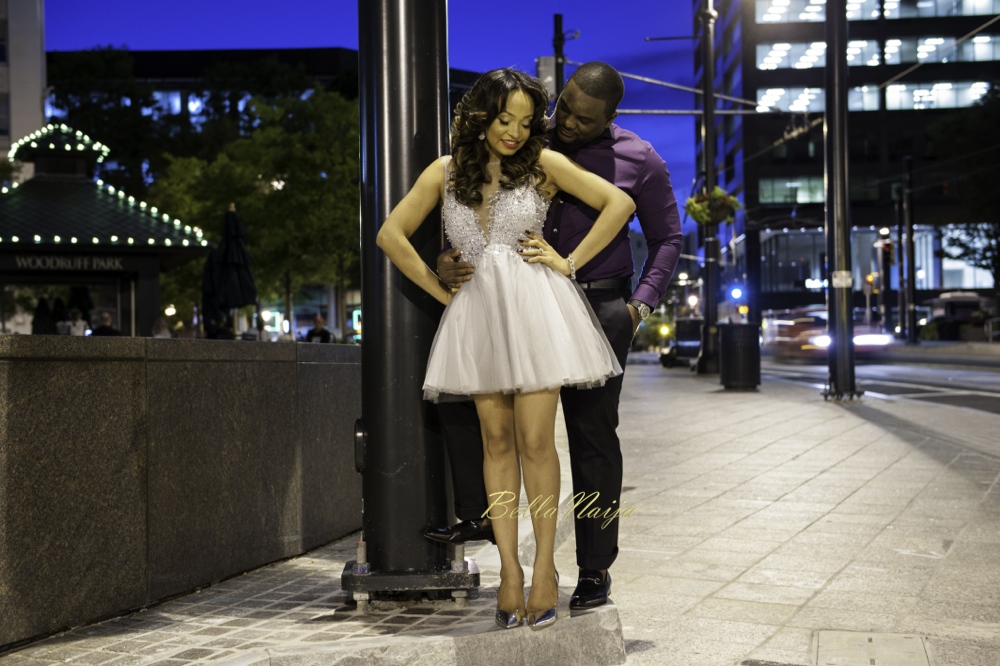 Chuka and I met in New York, at John F. Kennedy International Airport in 2008.
I noticed this very cute guy walking around and looking at me like he wanted to say something so I helped him out by smiling at him. He then walked up to me and said "I'm digging you like a grave", then we both burst out laughing hysterically.
We introduced ourselves and found out we were both Nigerians and Igbo. Chuka moved his flight so he could keep me company for my 2 hour layover. He cracked me up with his funny stories till it was time for me to board. We exchanged phone numbers and kept in touch until I went back to England.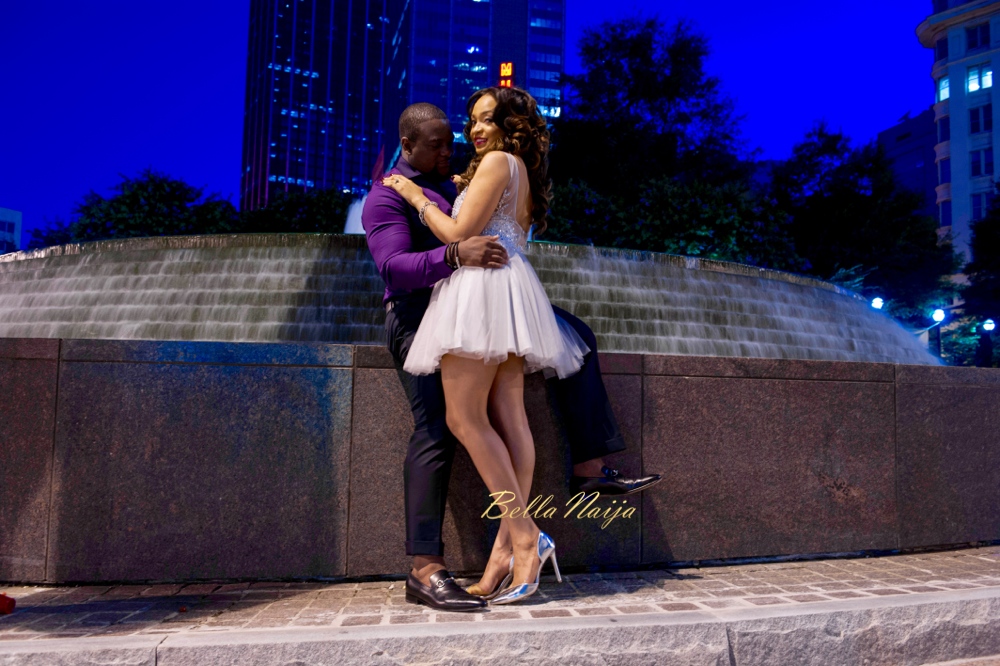 The time difference and long distance plus my Uni and his work didn't make time for frequent visits and calls so we kinda grew apart. In 2010, I got a Facebook message from Dr Imo out of the blue!!!! It read: "Fine girl, there is a vacancy here! Let's make this work nah pleeeeease. Abi na until I carry stick you go sabi say I wan chase you." LOL!….I thought to myself, What a goofball, but it made me smile!!! We then talked via phone and Skype many times over coming weeks.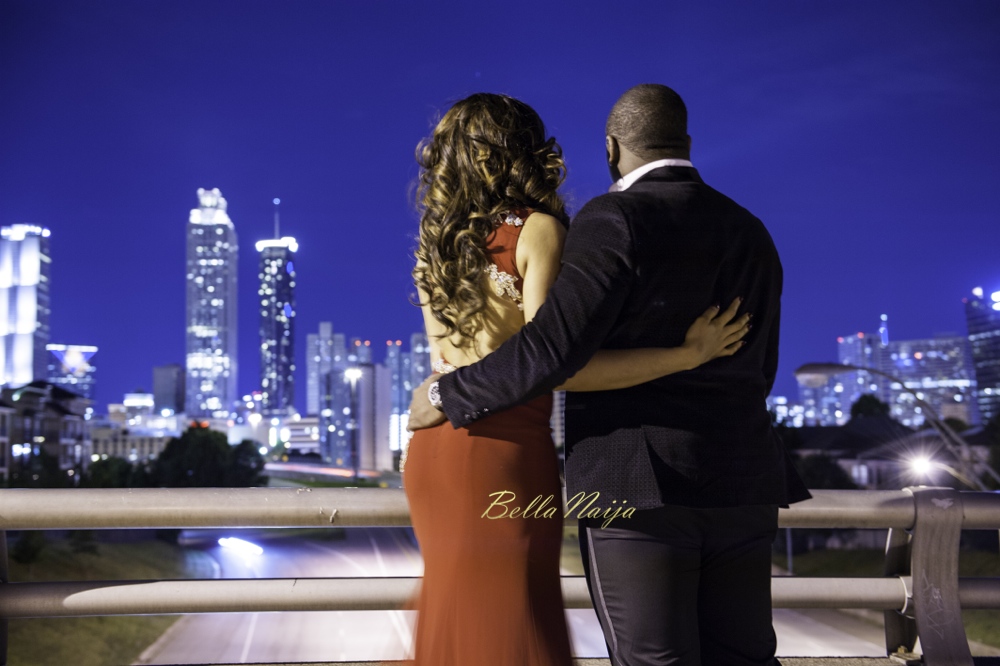 I was going to the States for summer vacation later that year , so we took out time to hang out. We saw each other frequently for the next 3 months and started a beautiful relationship. I met my perfect match. He is everything I prayed for and more; handsome, funny, caring, loving, considerate, I can go on and on and on……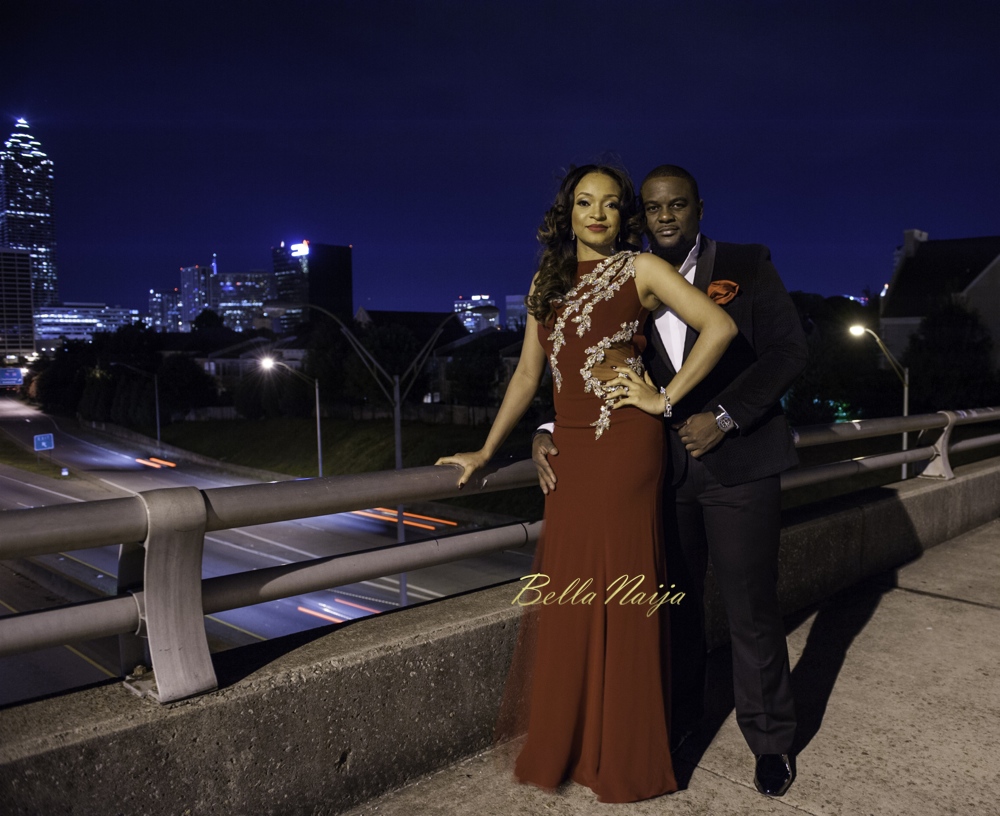 We remained in a long distance relationship and visited each other regularly and this time dedicated to making it work.
Proposal
From the Bride, Chidinma
December 2013 arrived and I took a trip to Atlanta to spend the New Year with Chuka. As soon as I landed on the 29th, he told me we were going on a road trip to Orlando, Florida the next day with his friend and his friend's wife. I insisted I wasn't going because I was jetlagged, it was the first time we would be spending New Years in the same city together and I wanted it to be just Chuka and I.
He got his friend and my sister to convince me so we set out to Florida the next day.Chuka arranged for a candle light dinner on New Year's Eve. The waitress brought out a cake with my pretty ring on it at exactly midnight. Chuka got on one knee and popped the question with beautiful fireworks in the sky ushering in the new year. It was the perfect New Years's gift – I was engaged to my best friend!
Advice for Couples
Pray together and put God first in EVERYTHING you do, it works like magic!
Communication, patience and tolerance is key!
Become each other's priority, nothing comes before your spouse.
Make sure you have fun through out the planning duration and most importantly on your wedding day, it is once in a life time. Block out all negative vibes and just enjoy yourselves.
It is also very important to attend pre-martial counseling!!
White Wedding Highlights by Lanre Esho Films

White Wedding Photos by Keziie Photography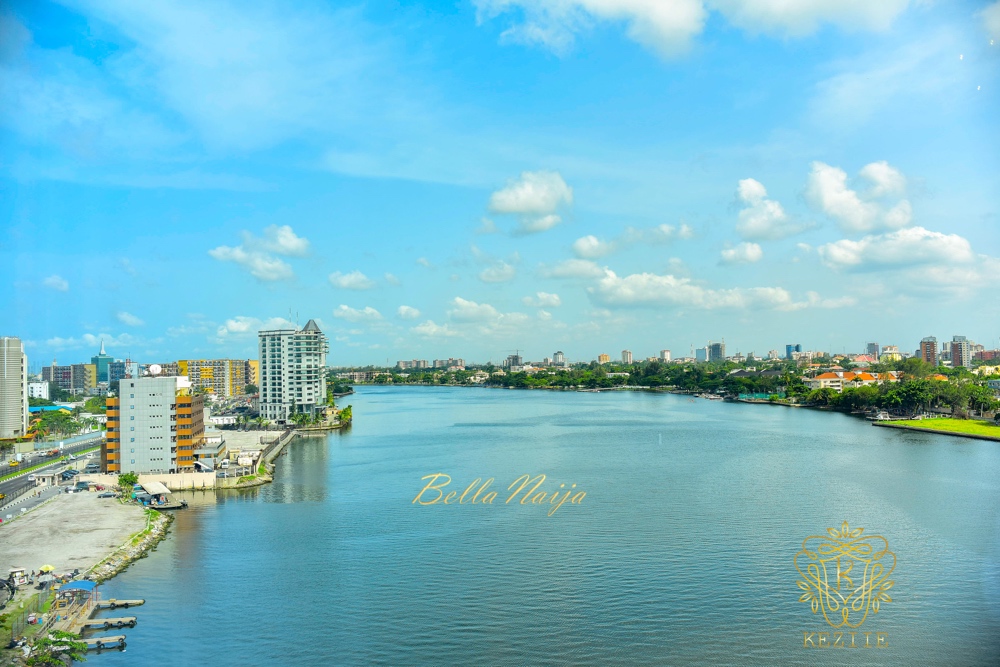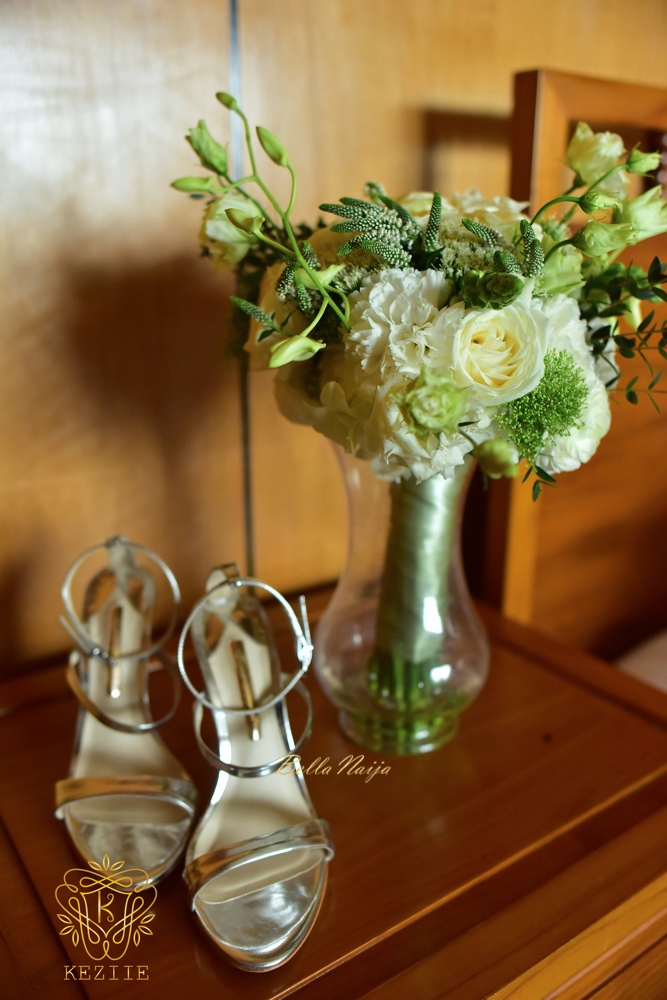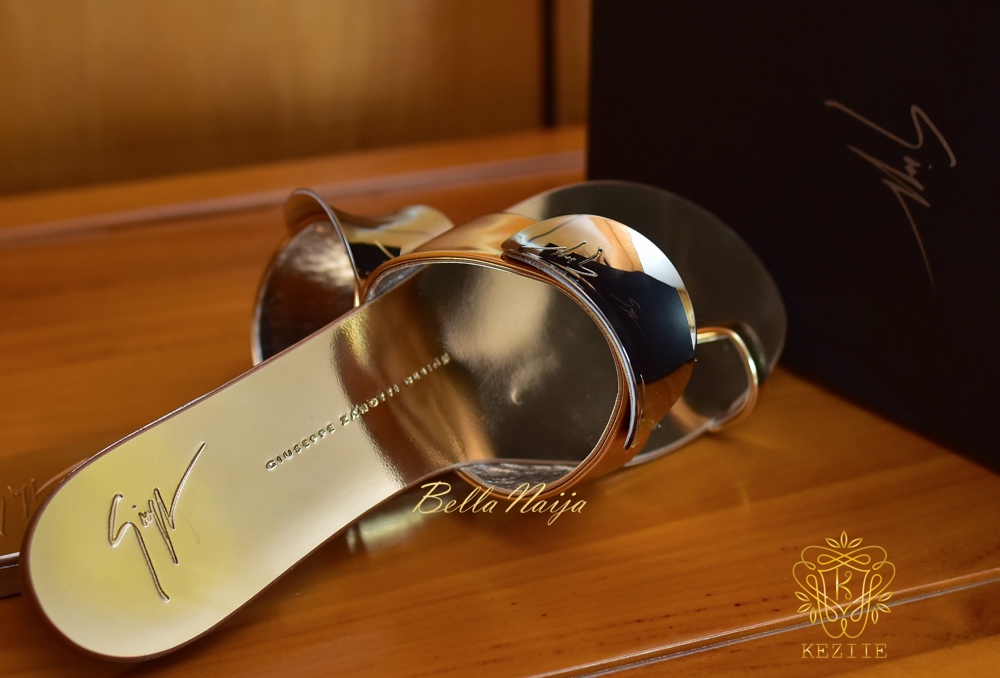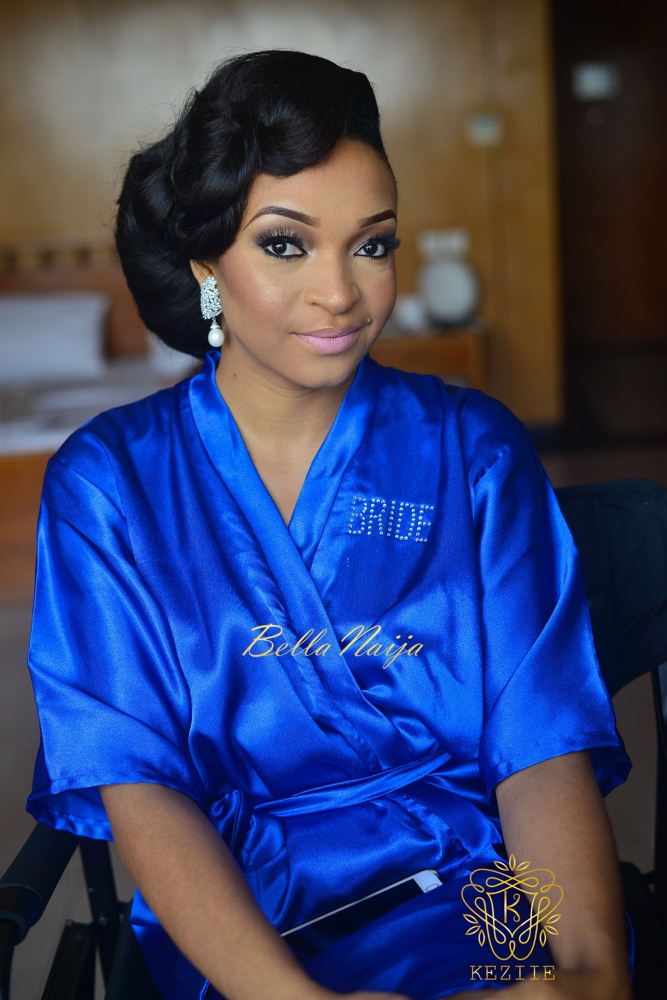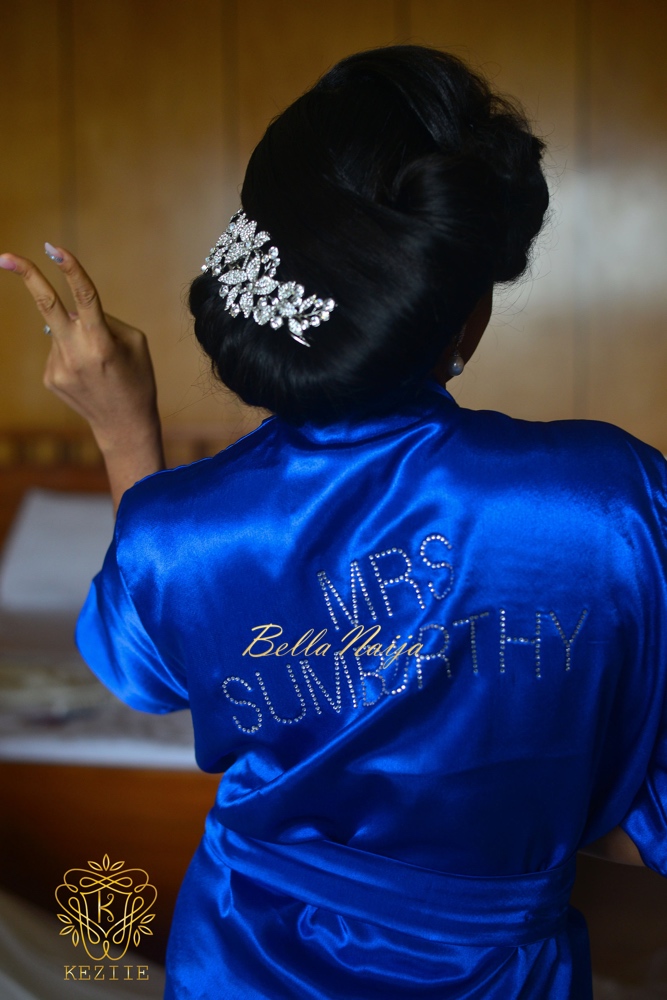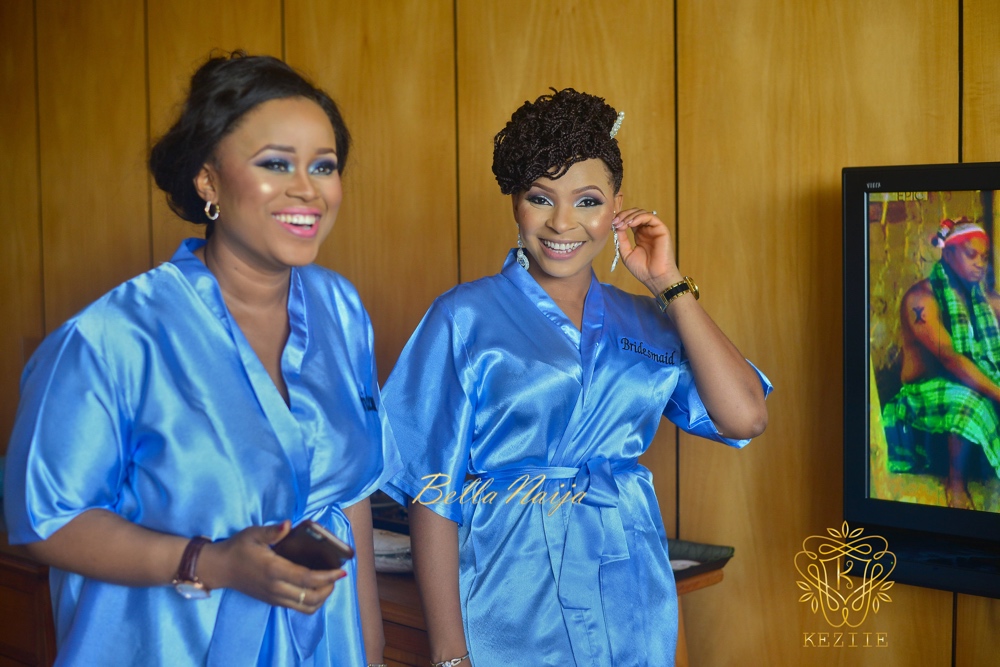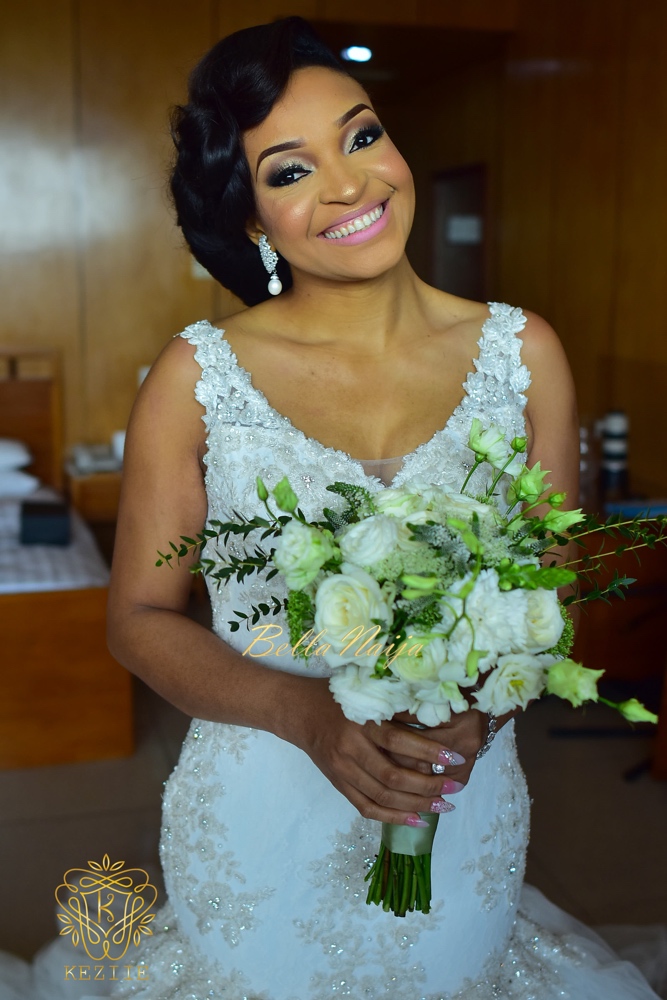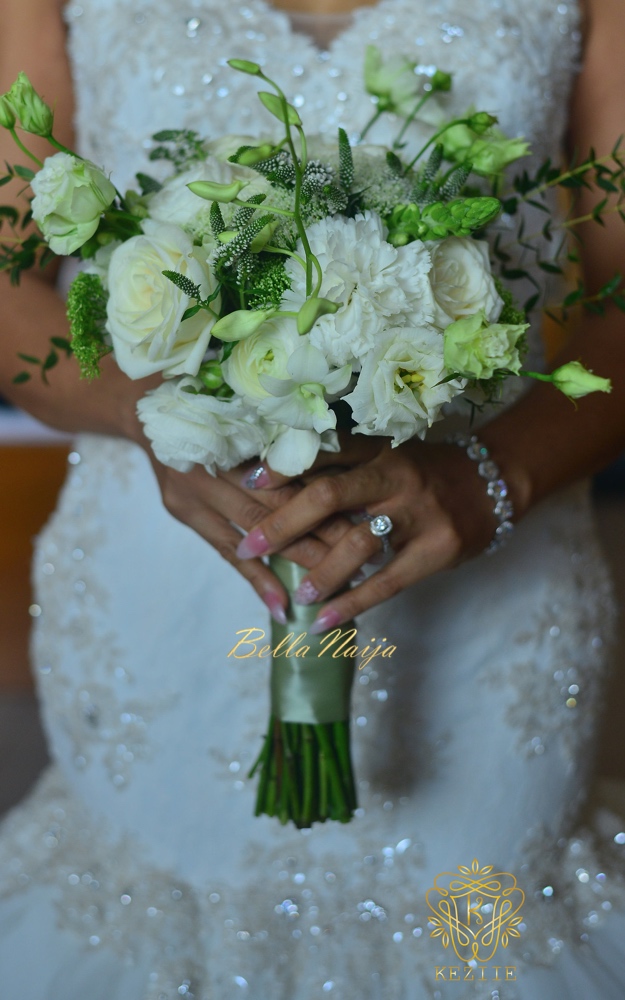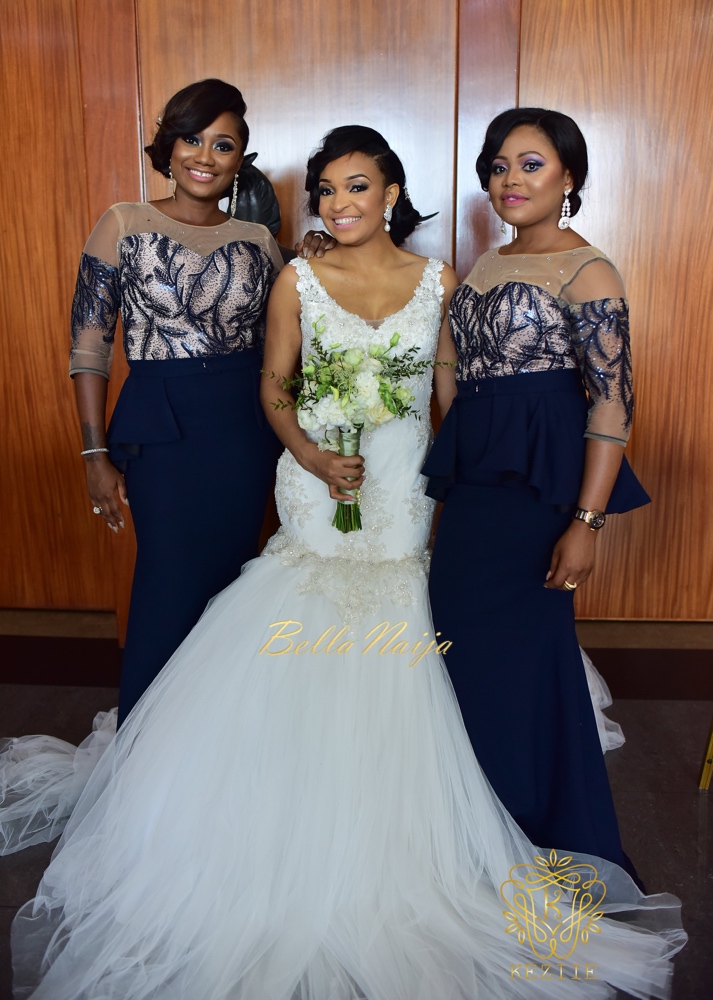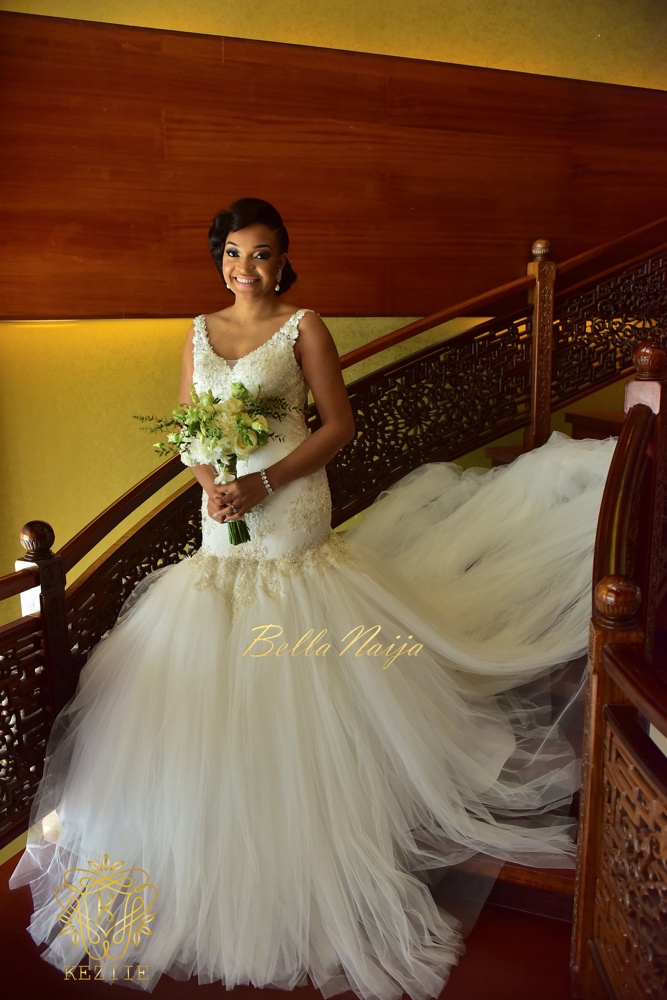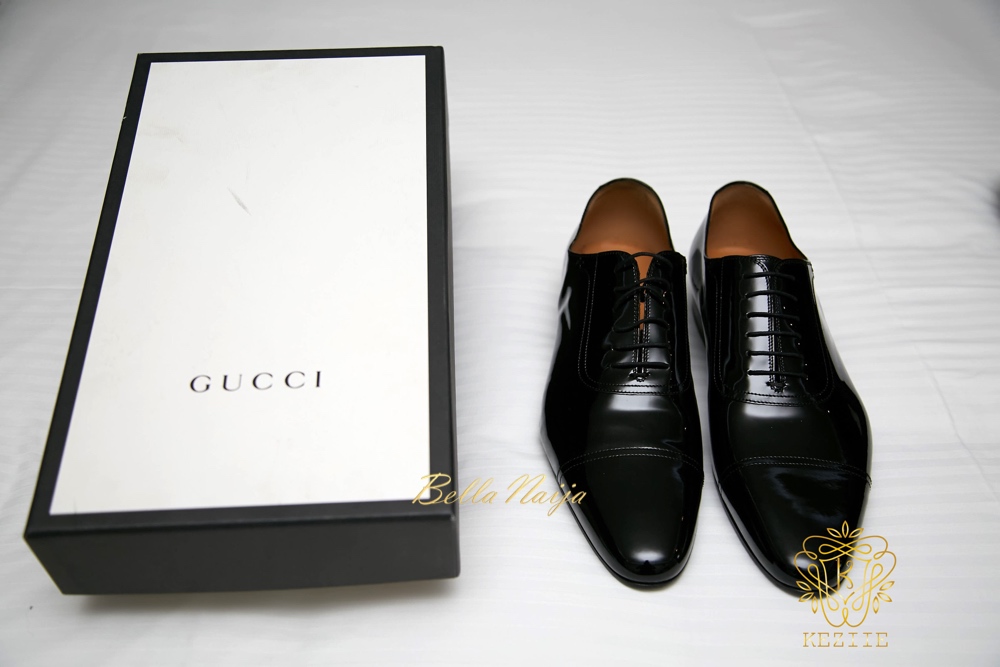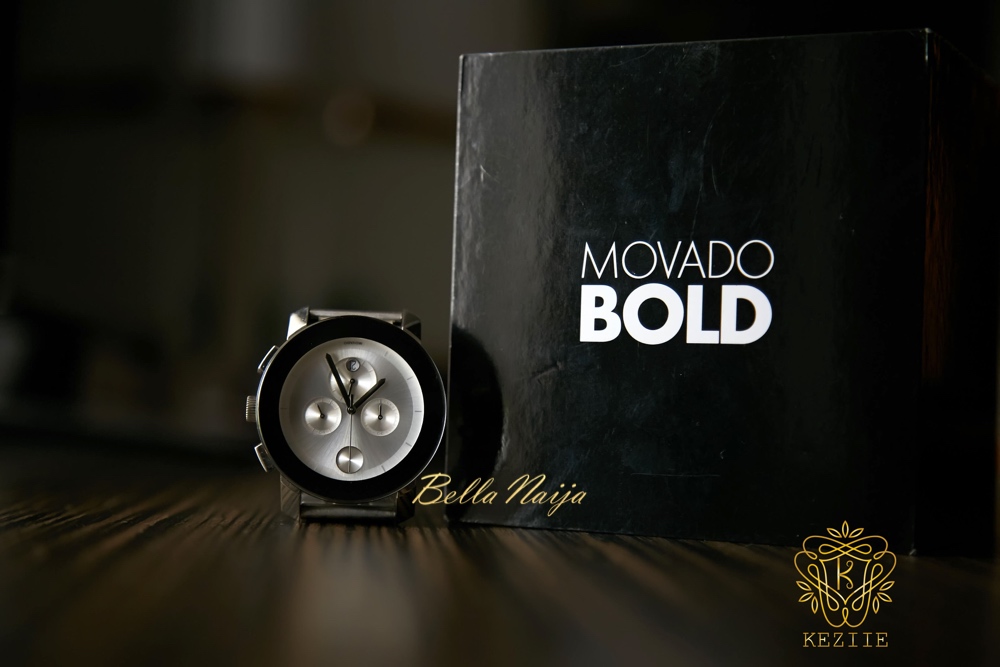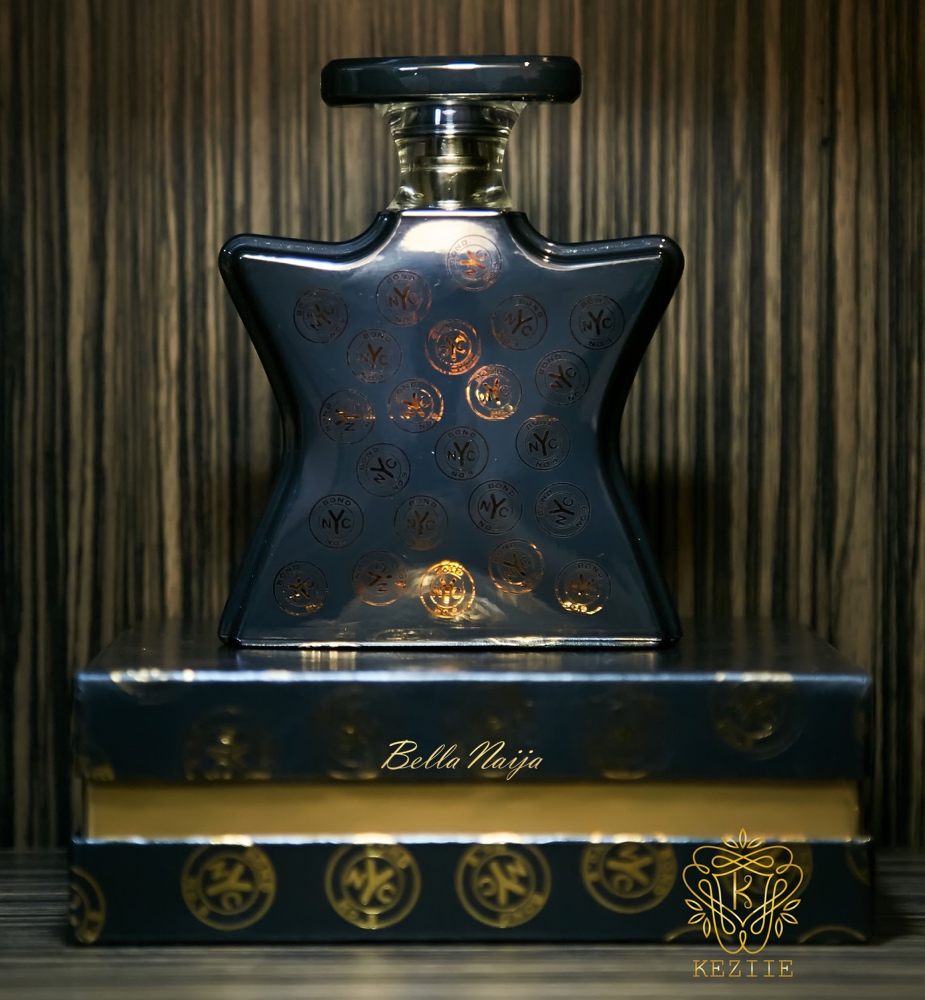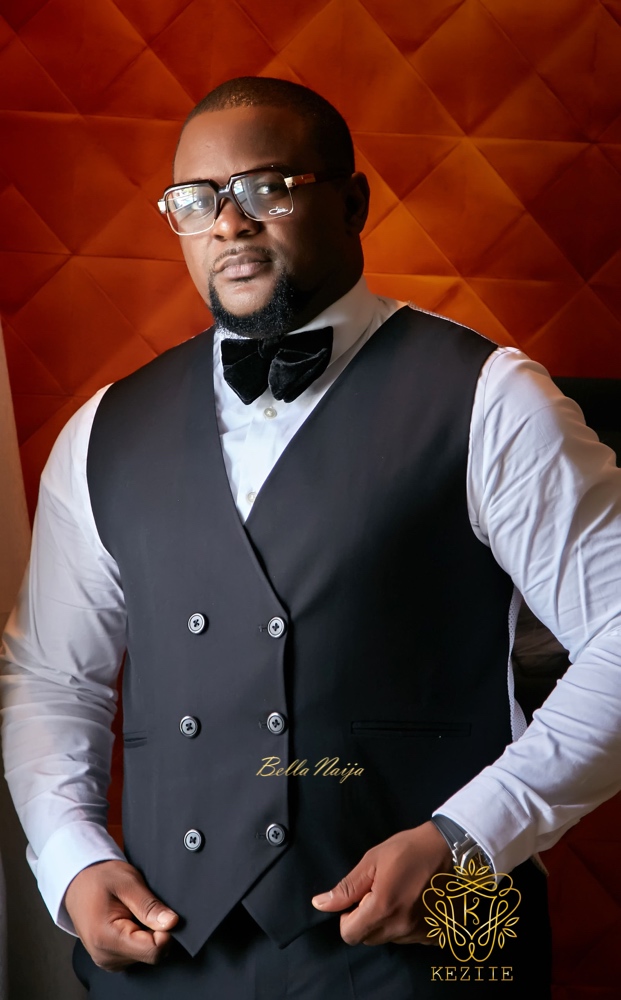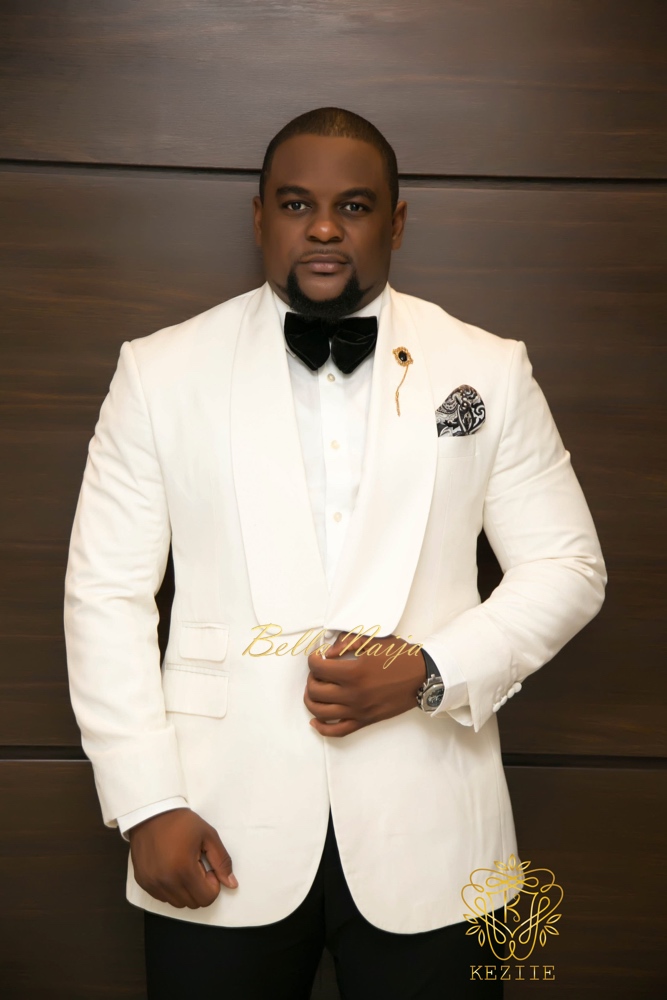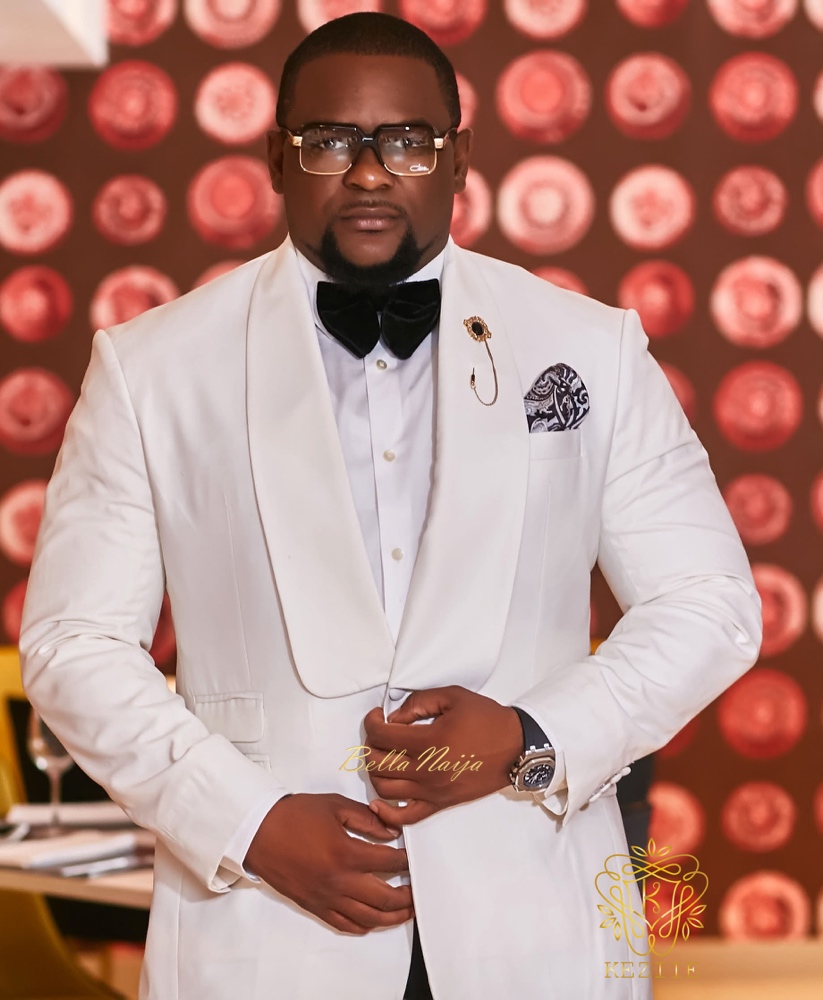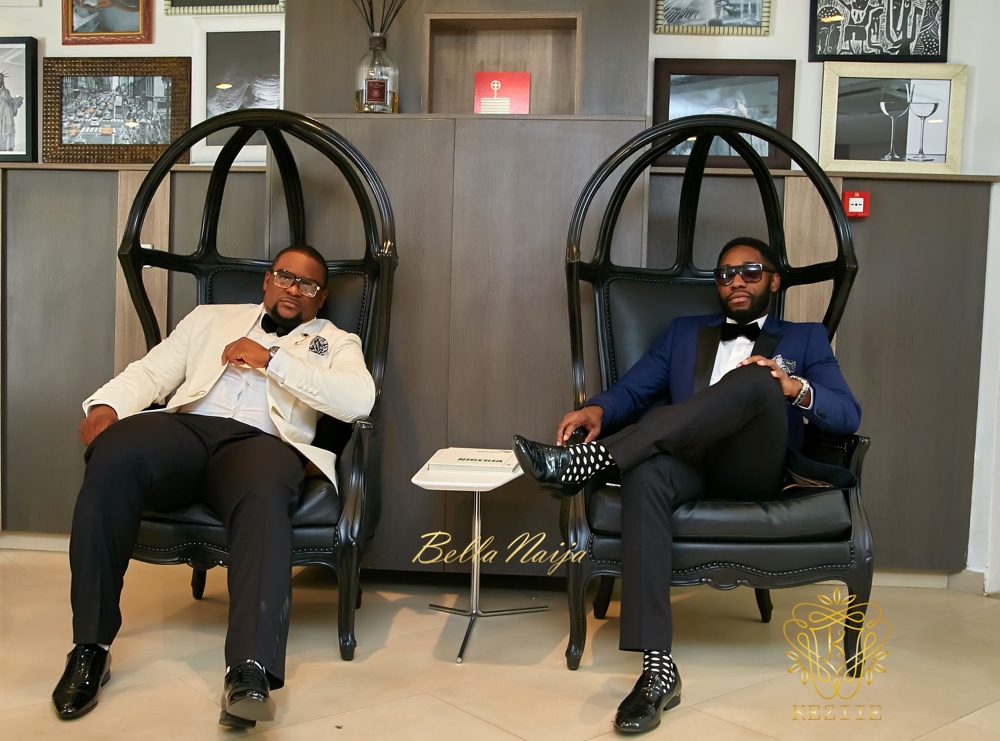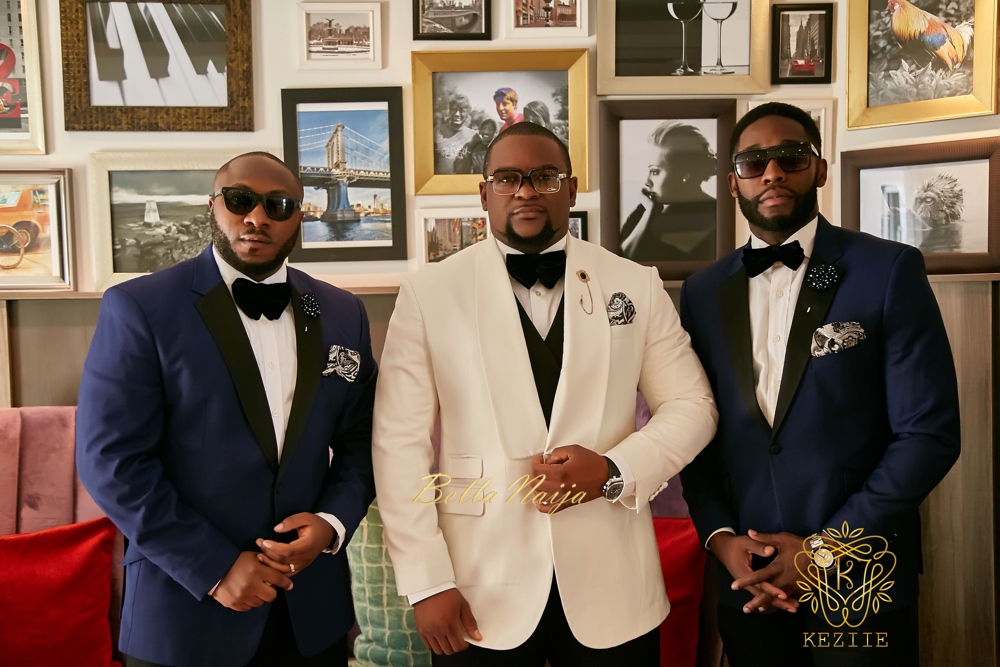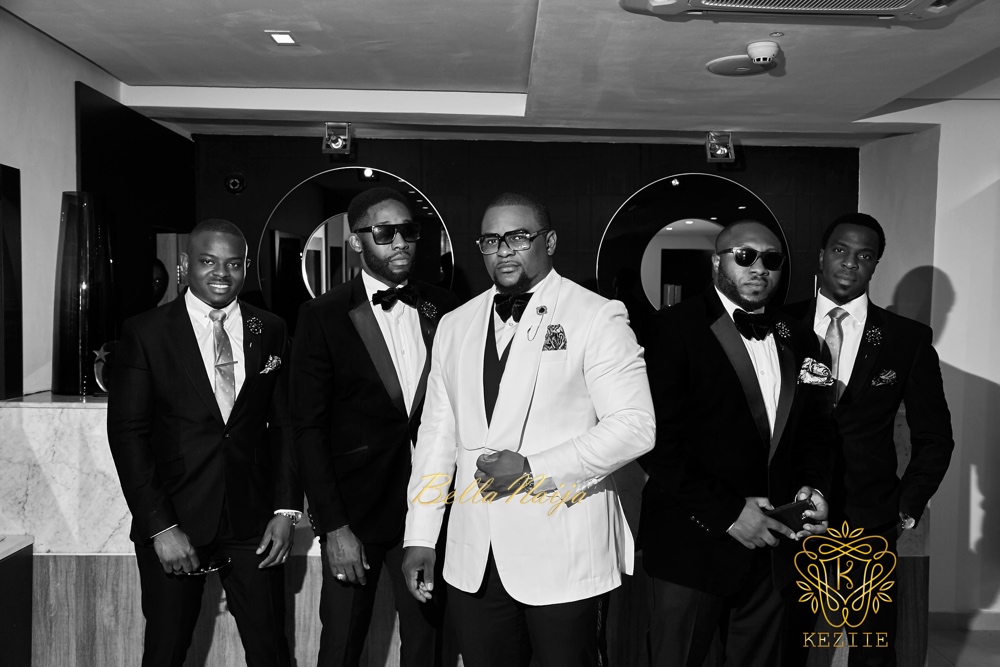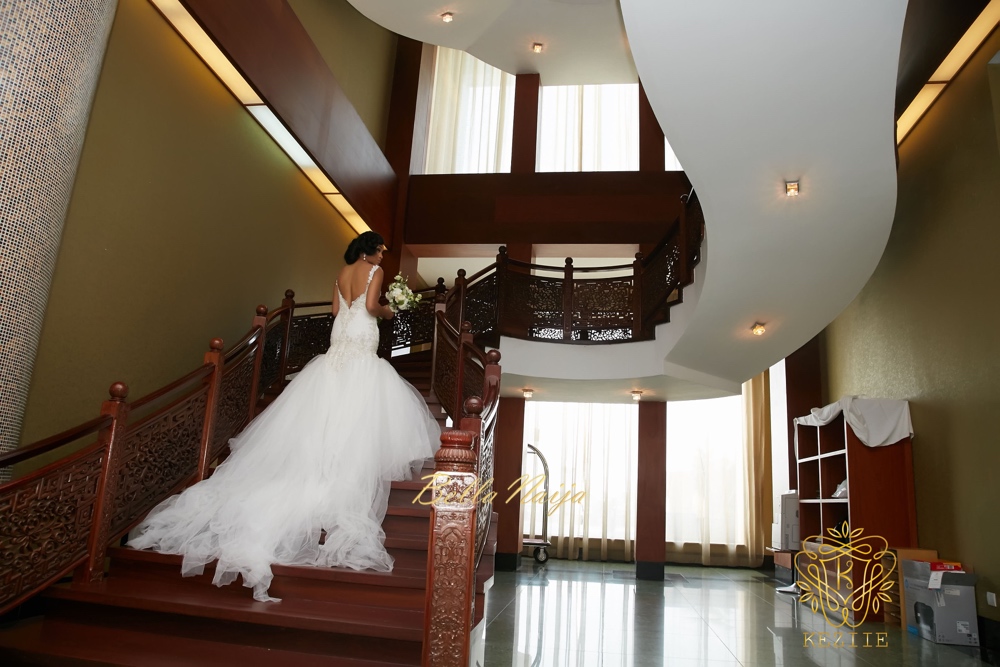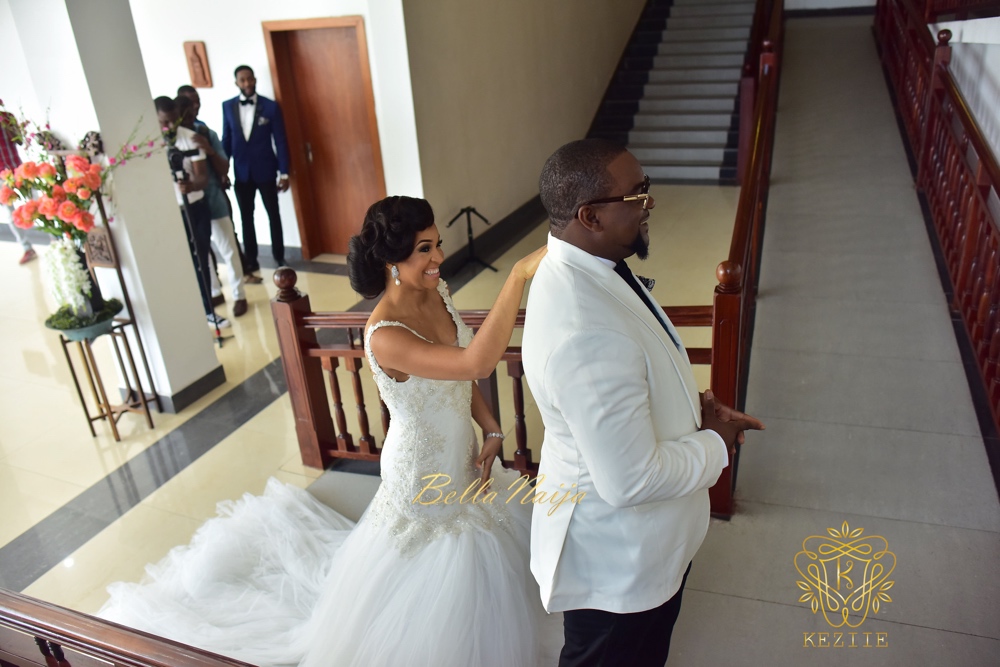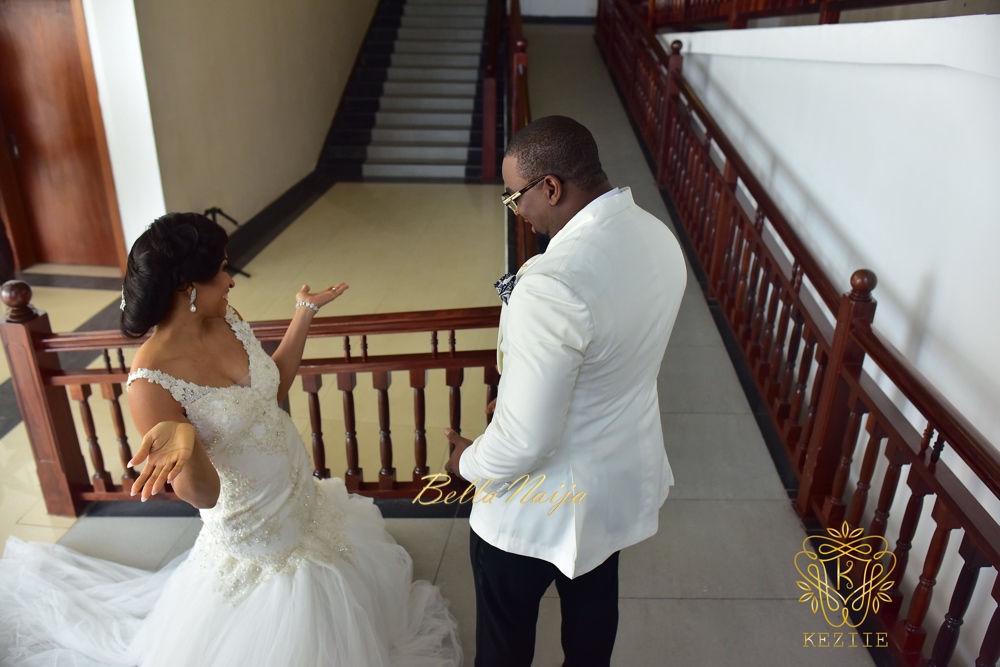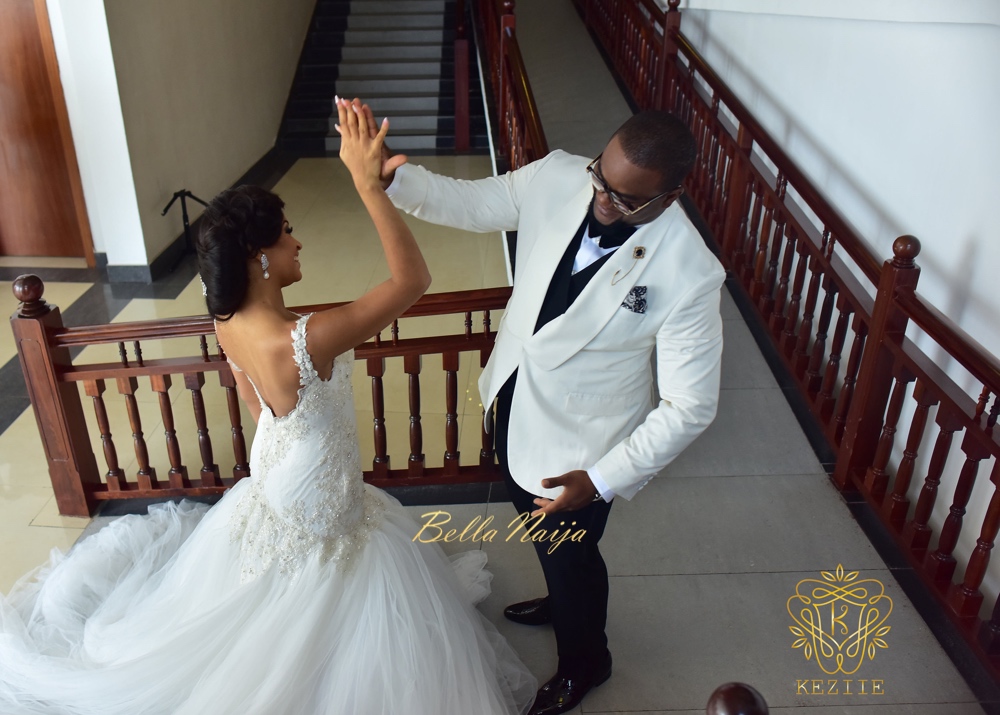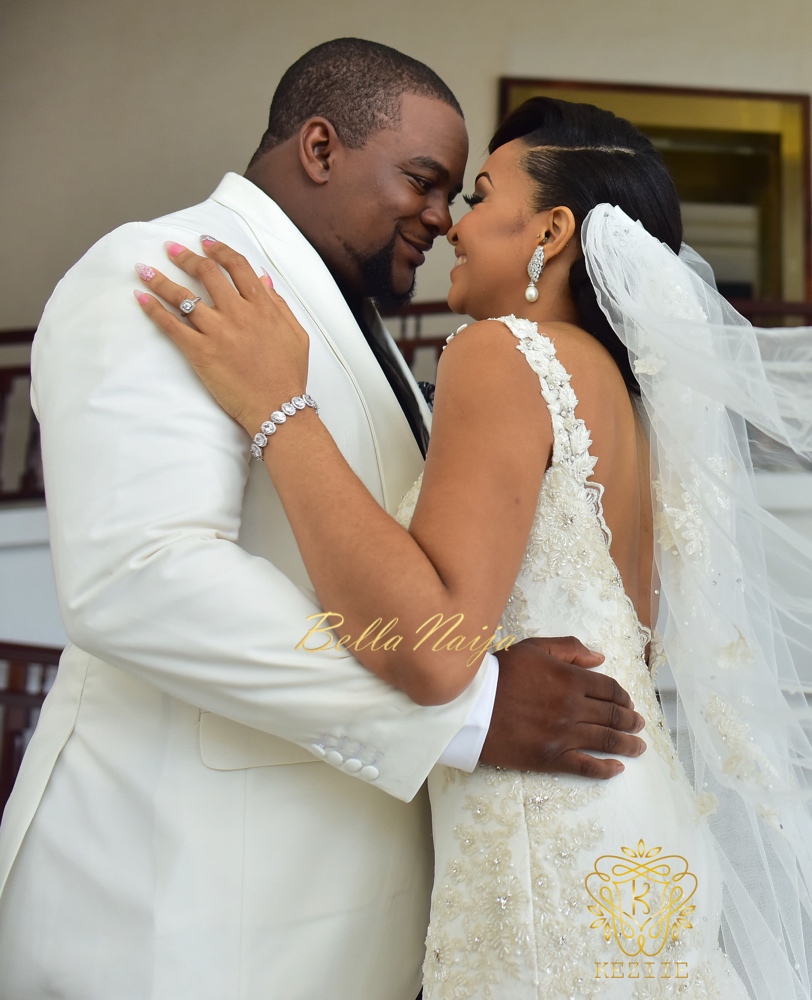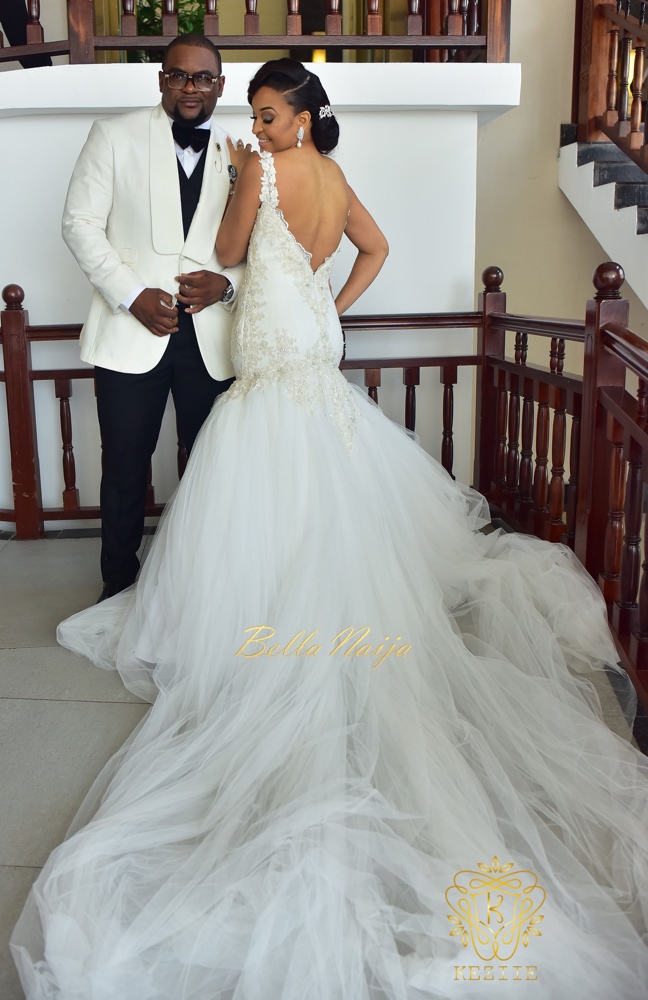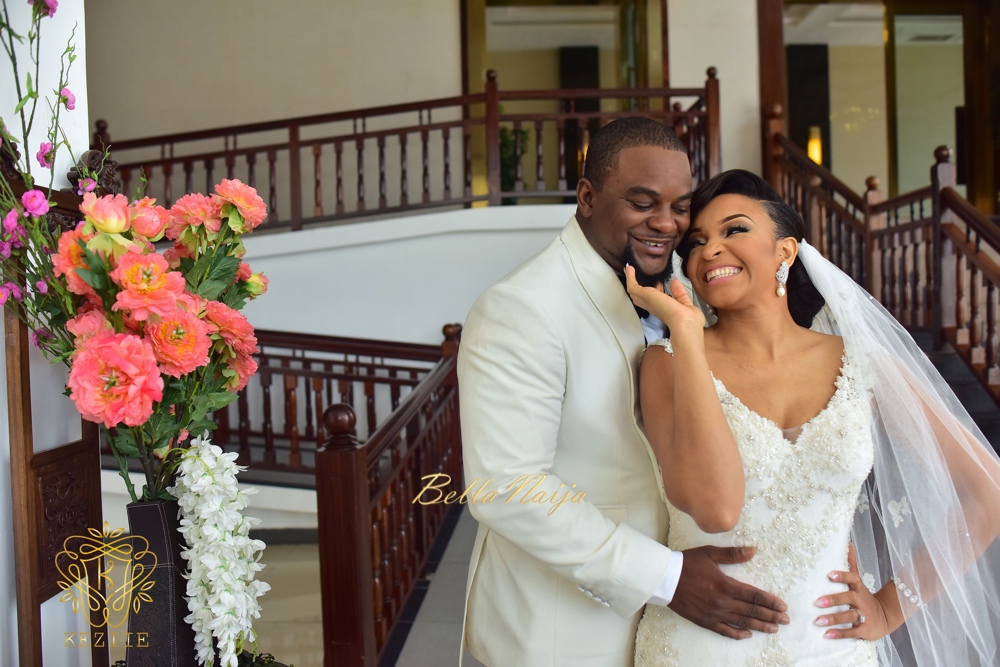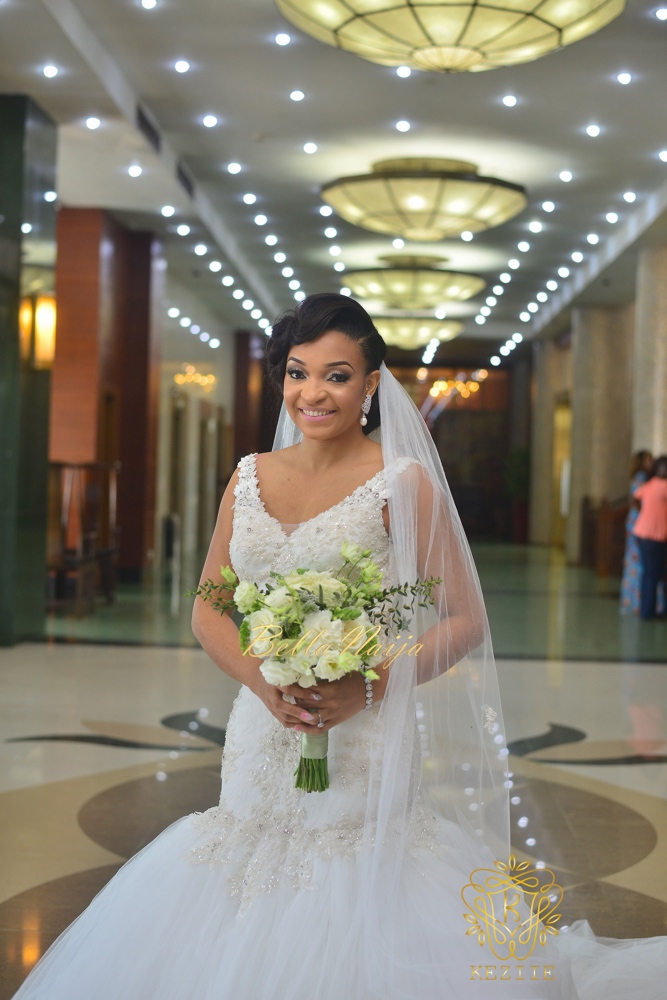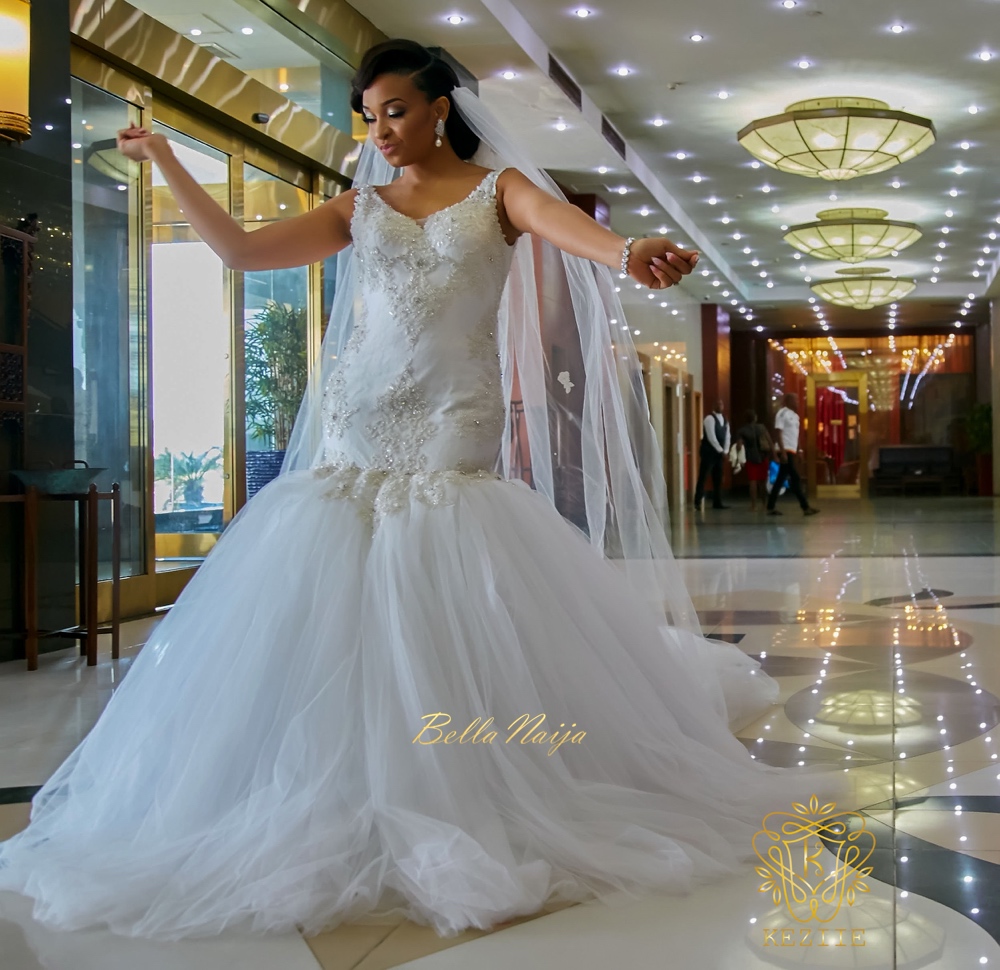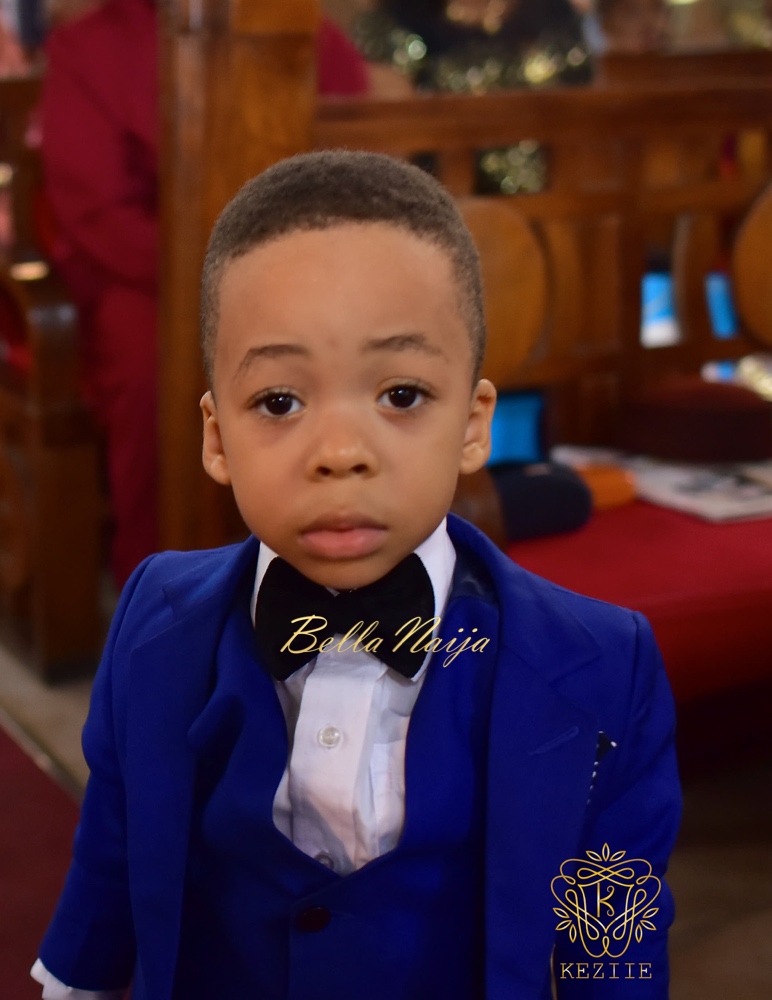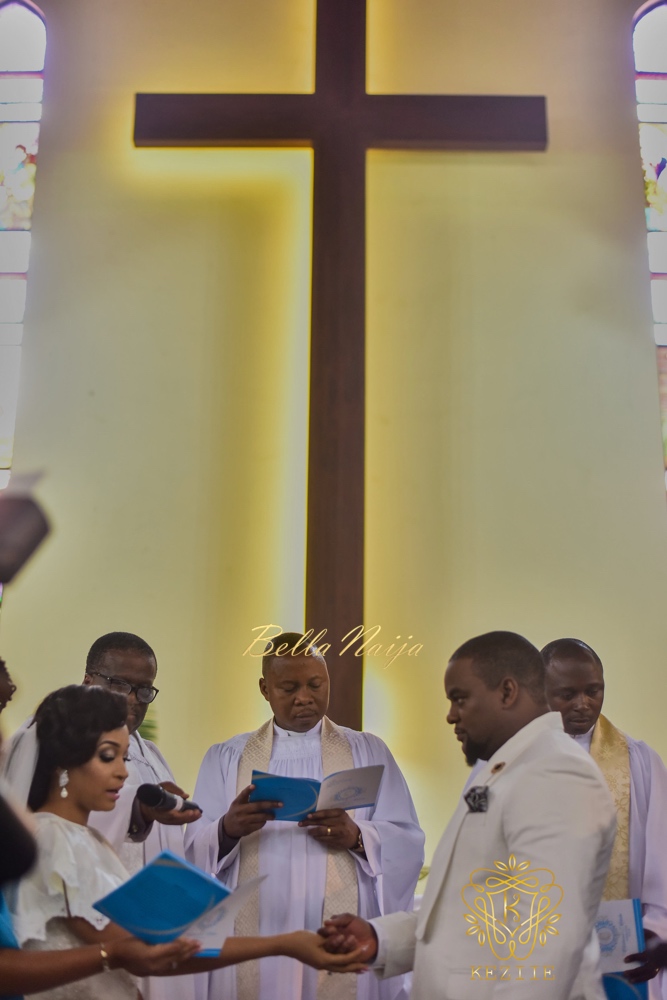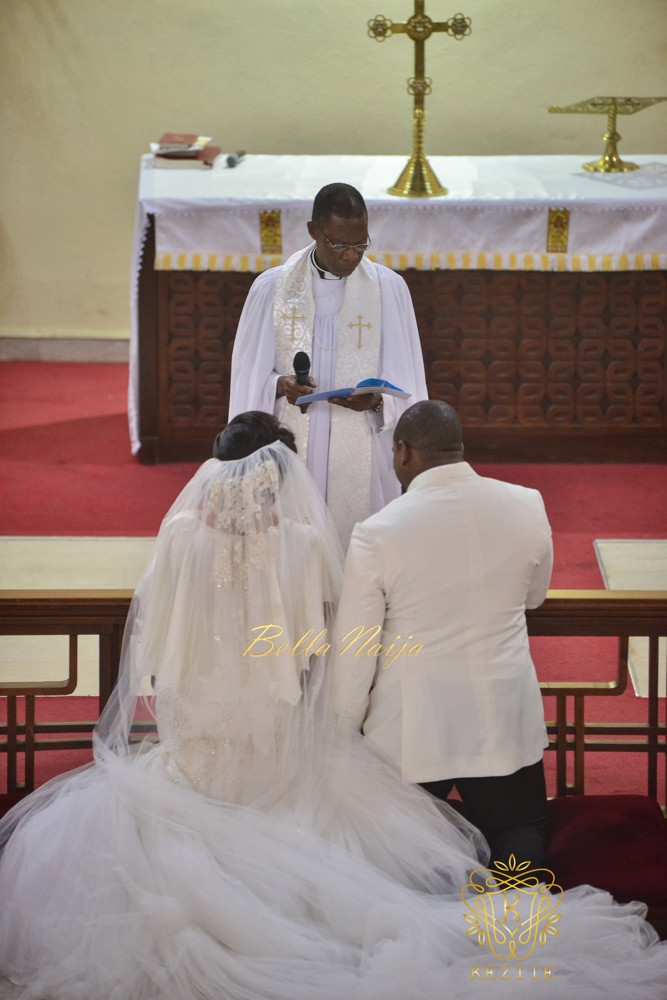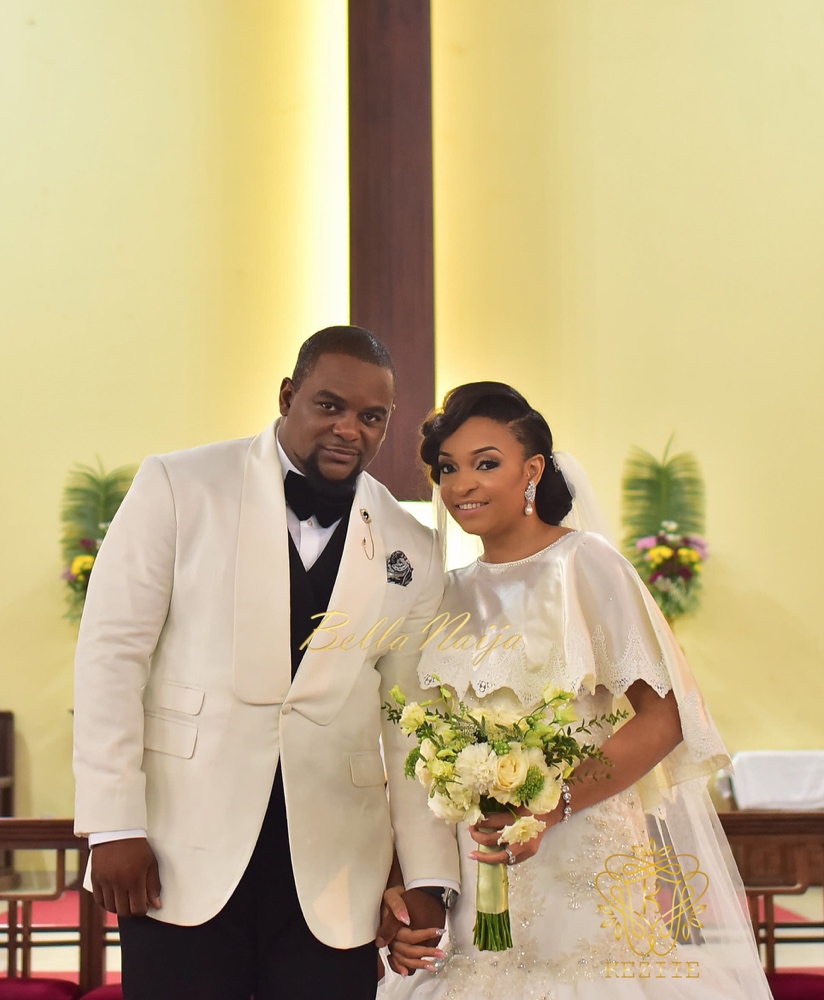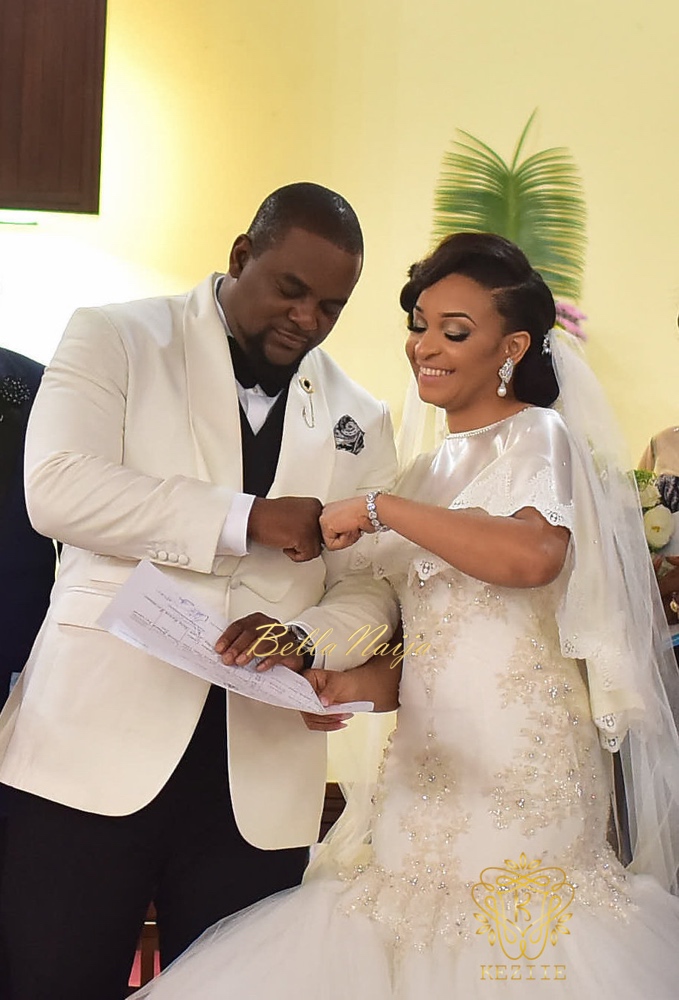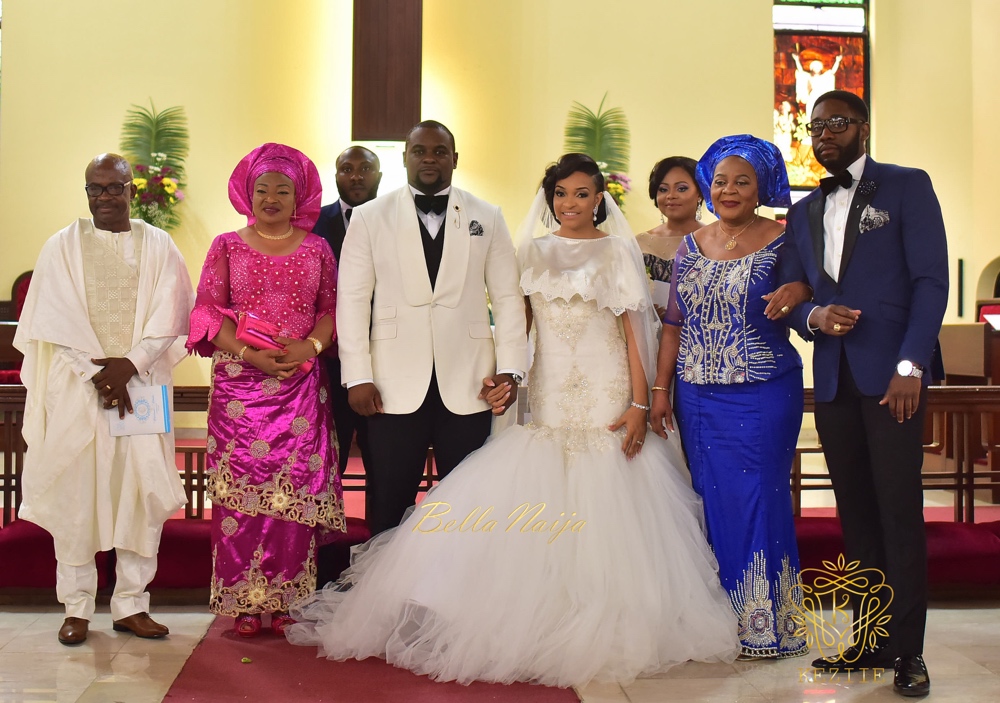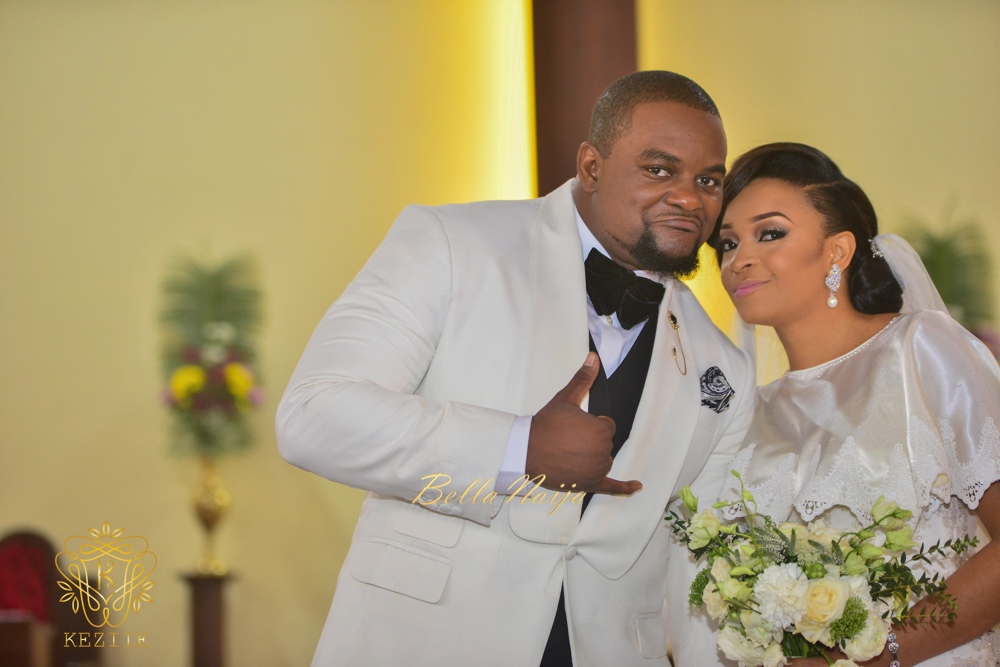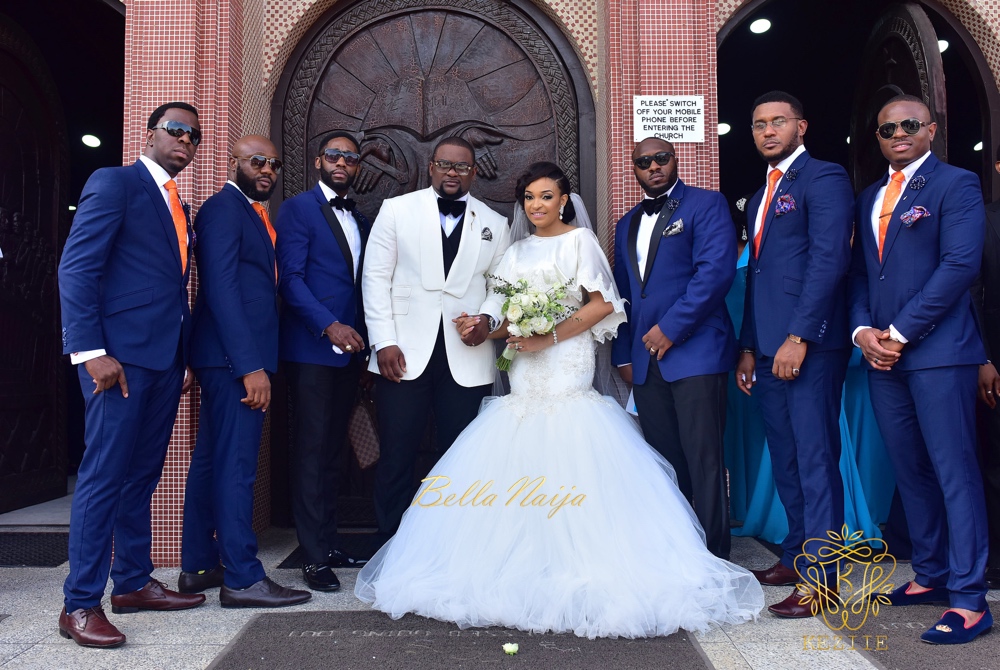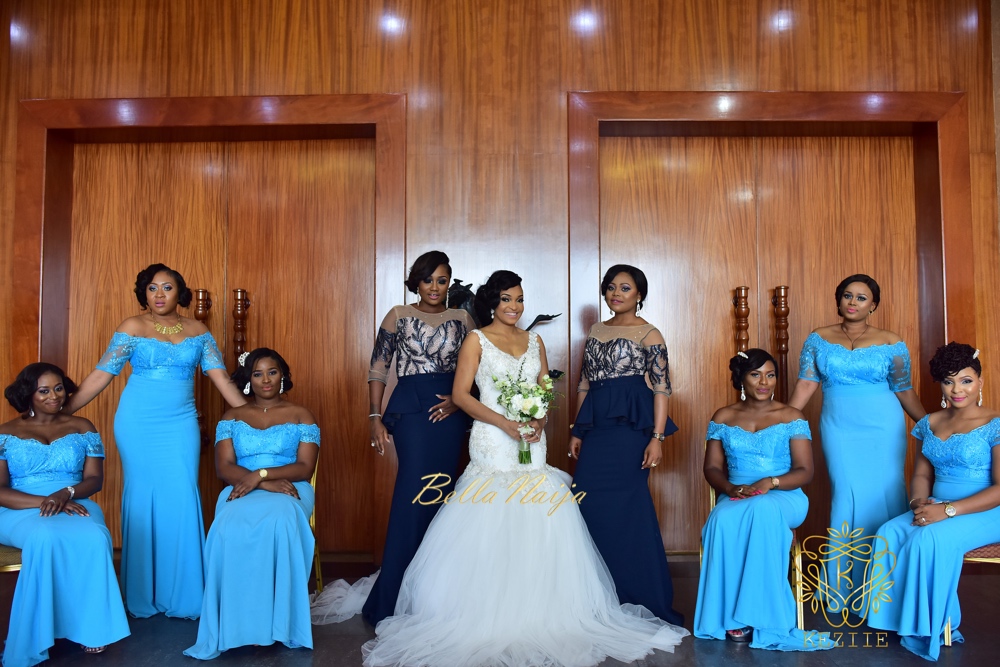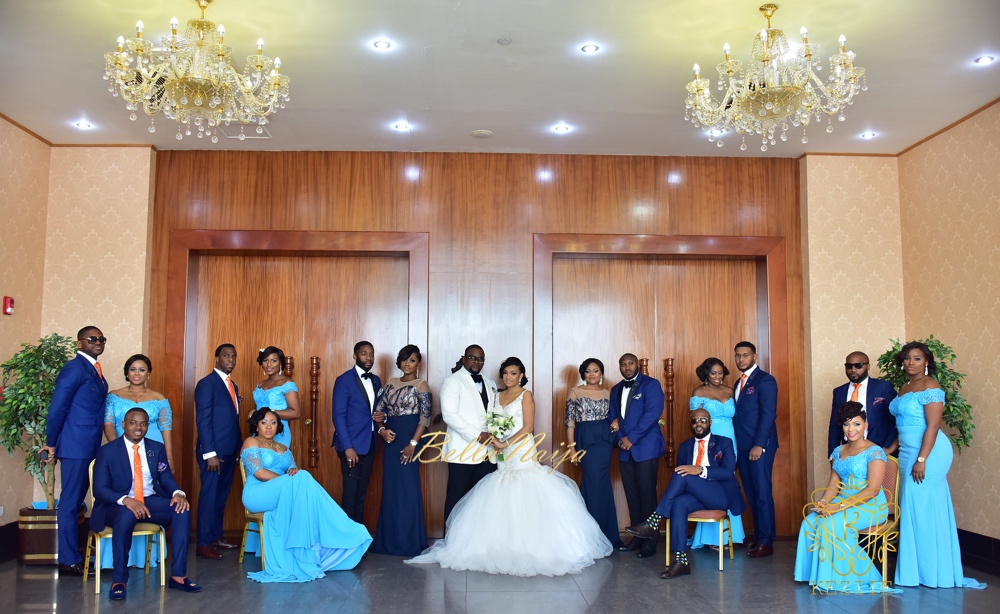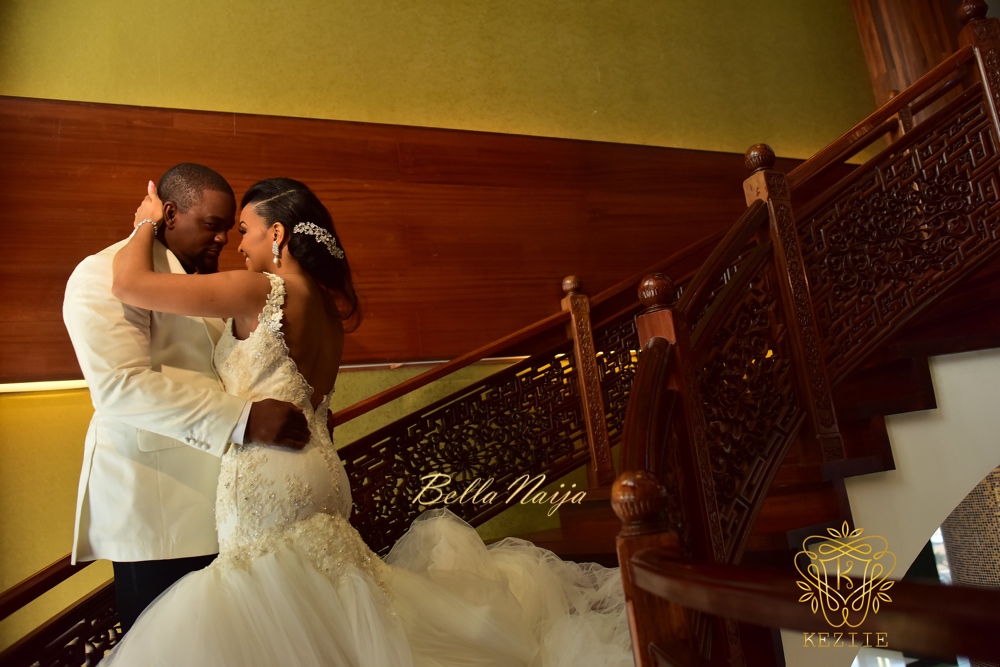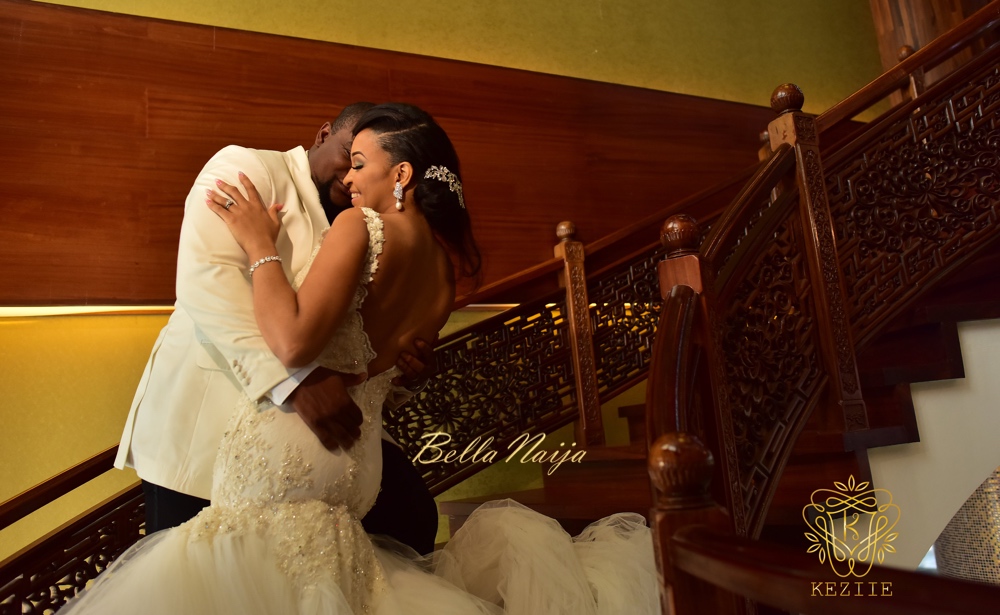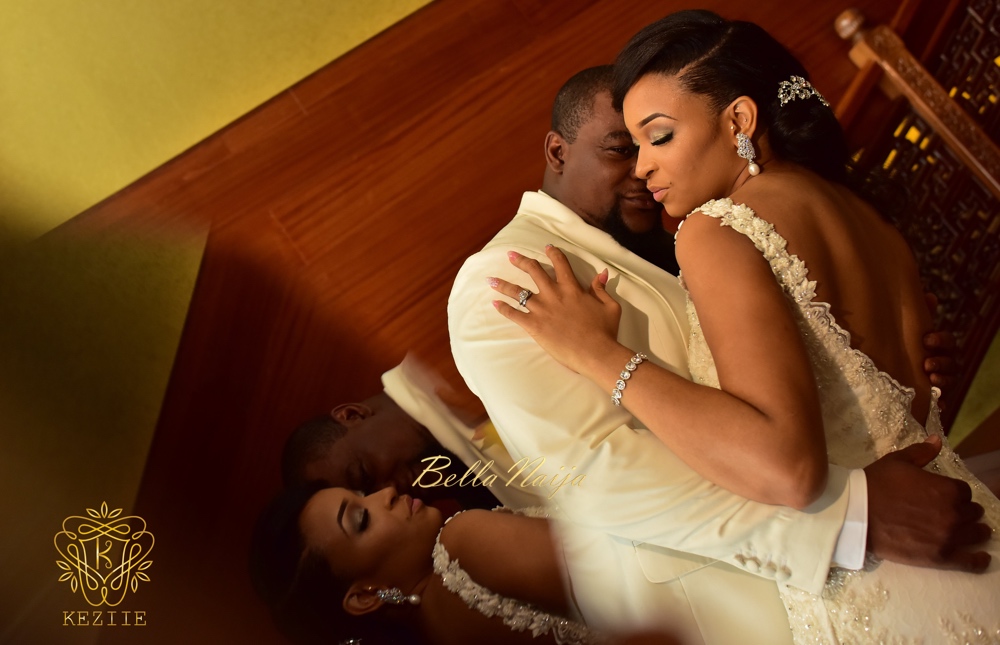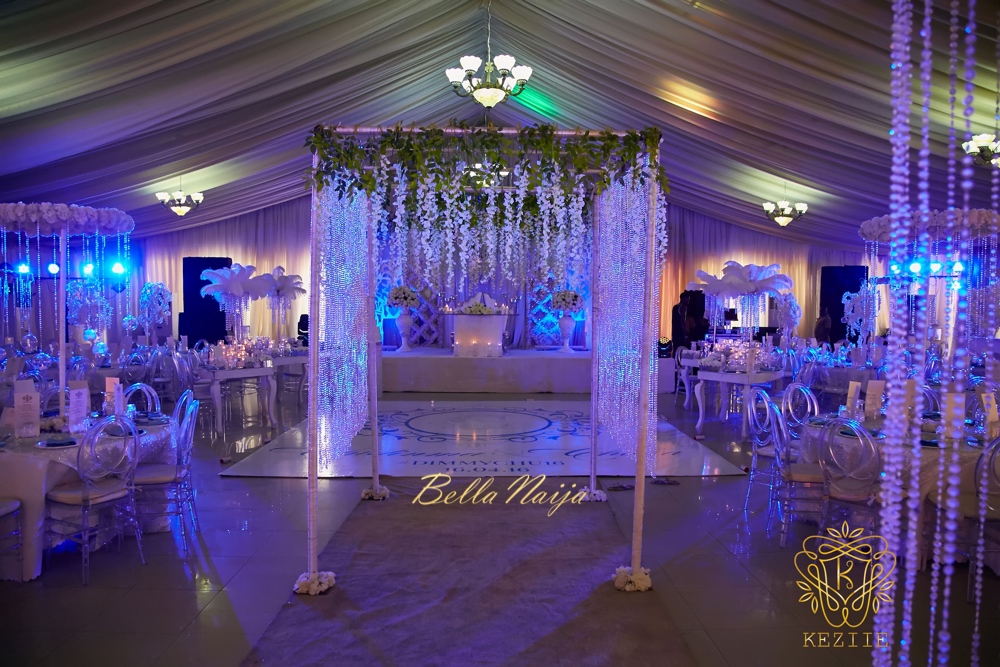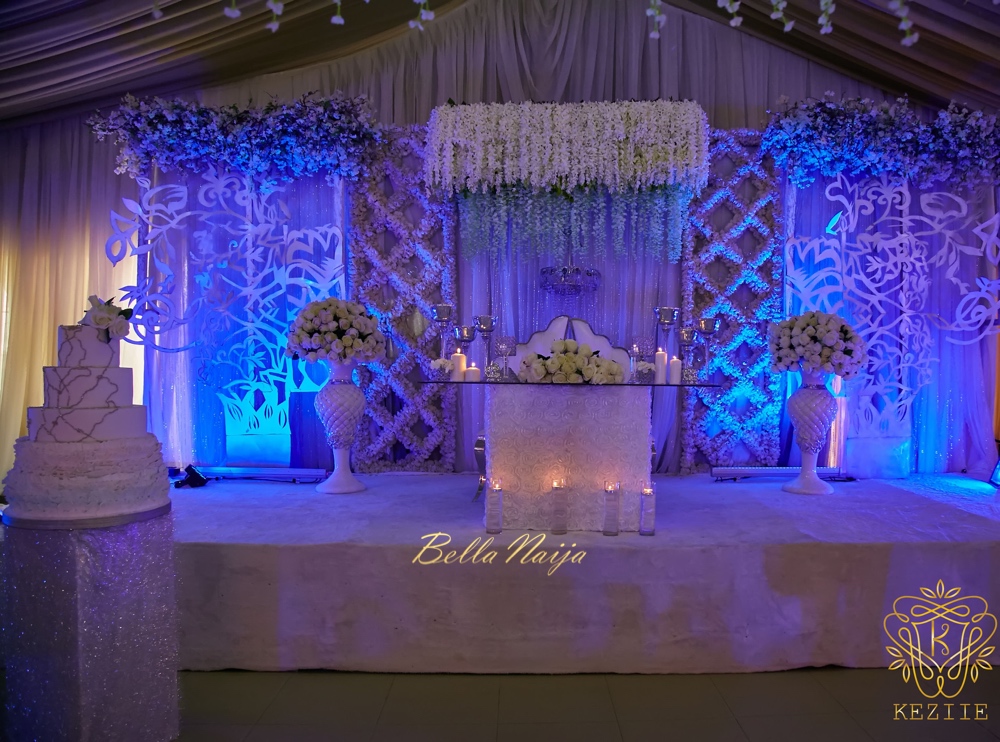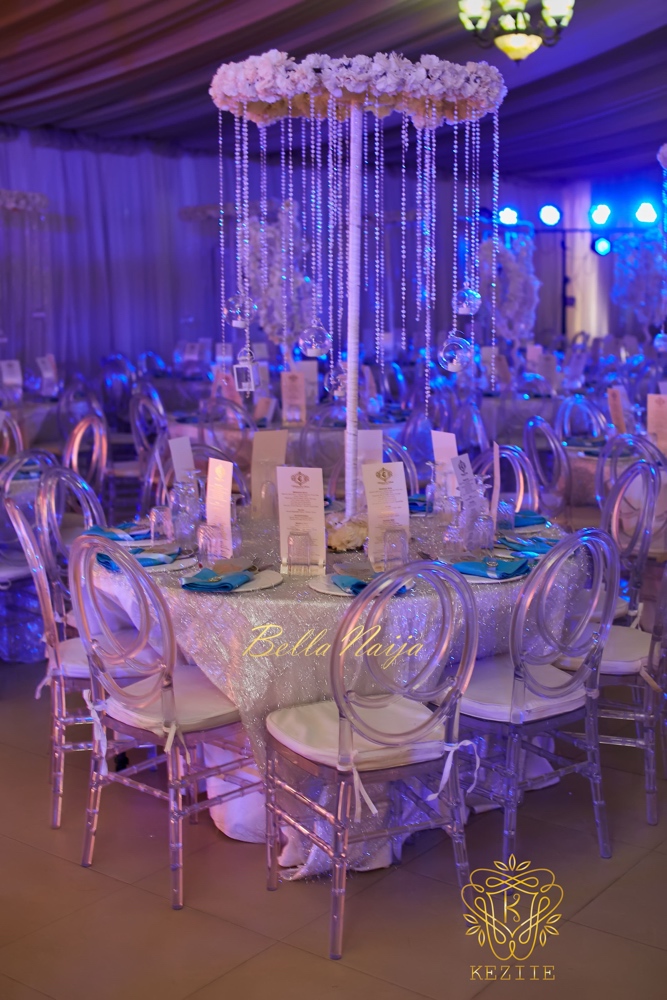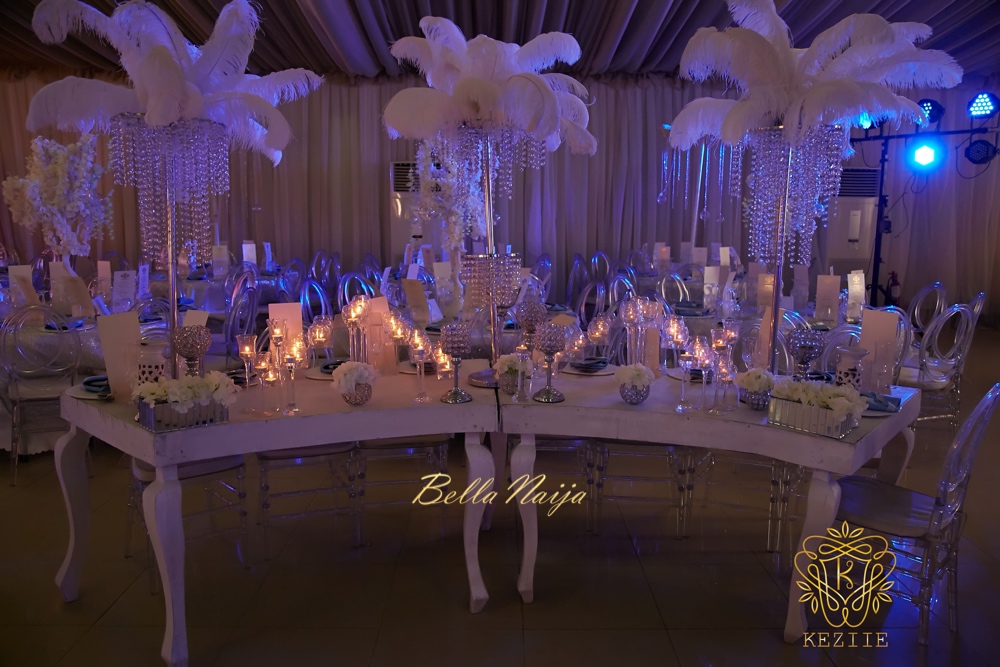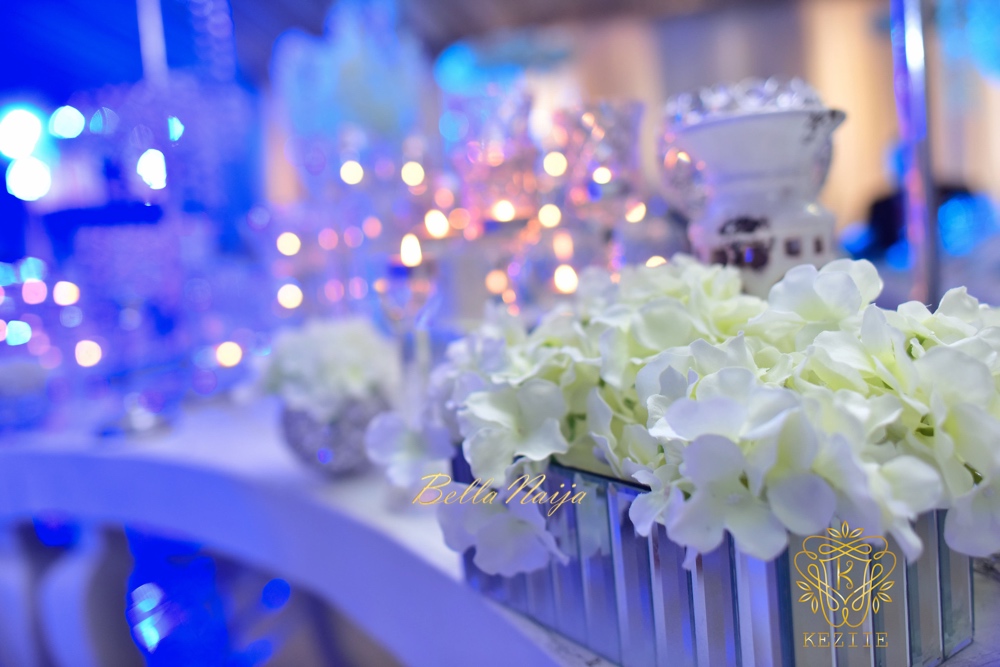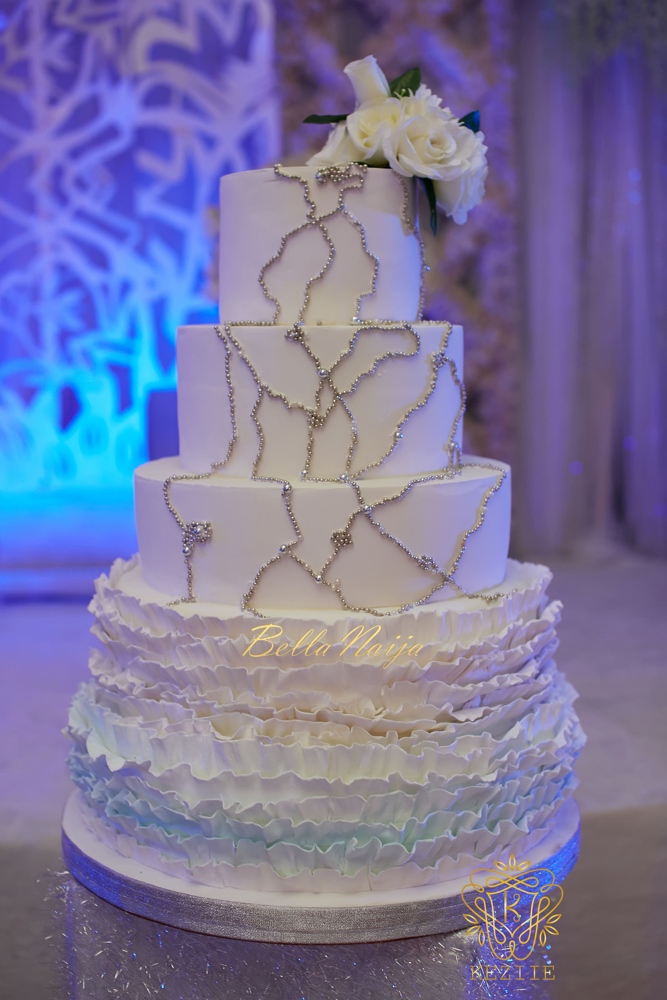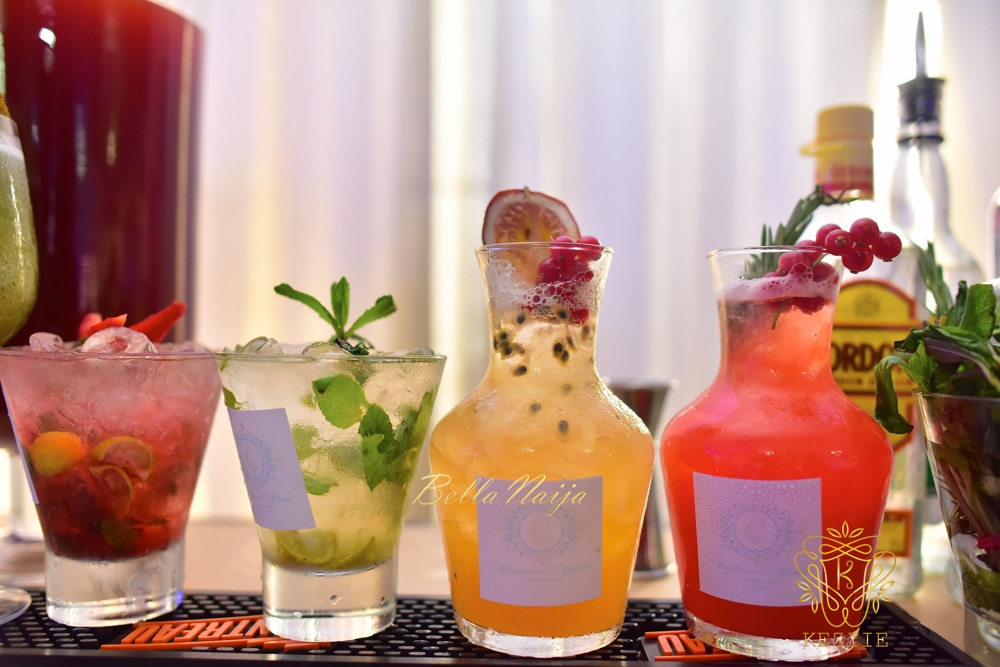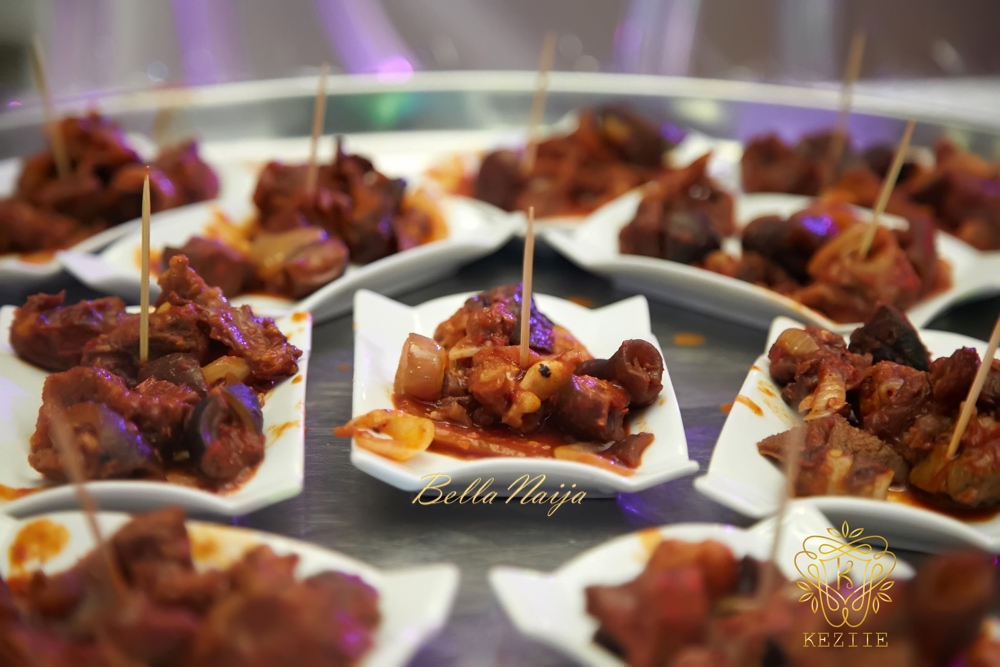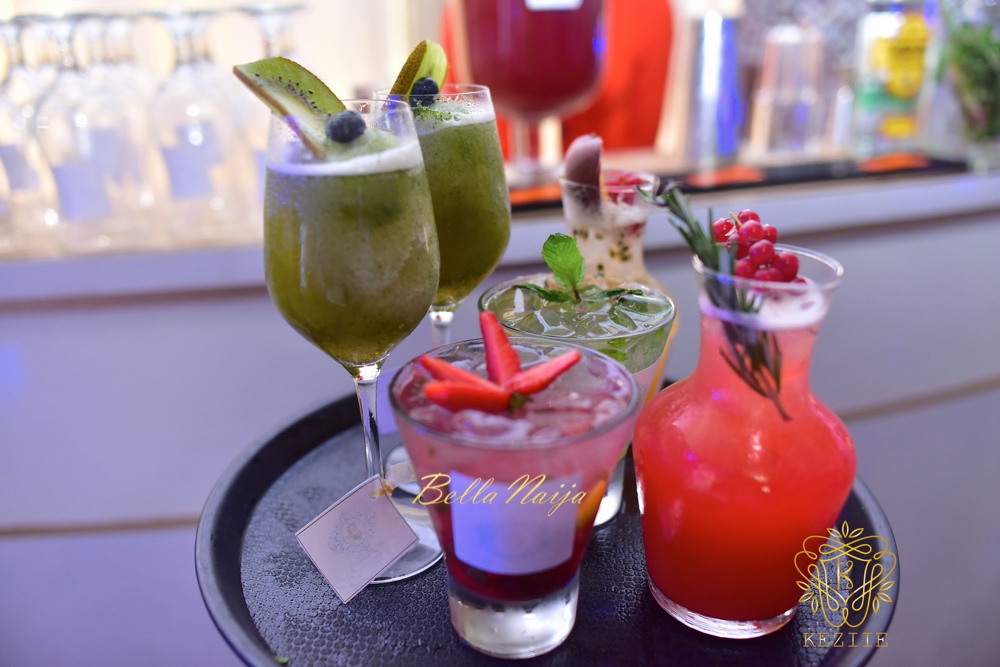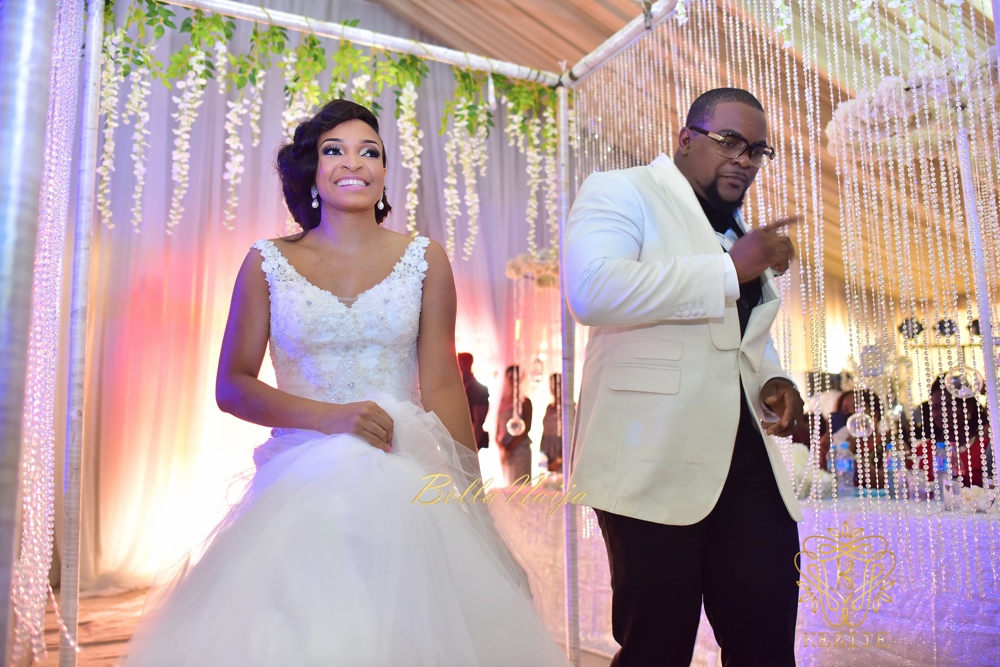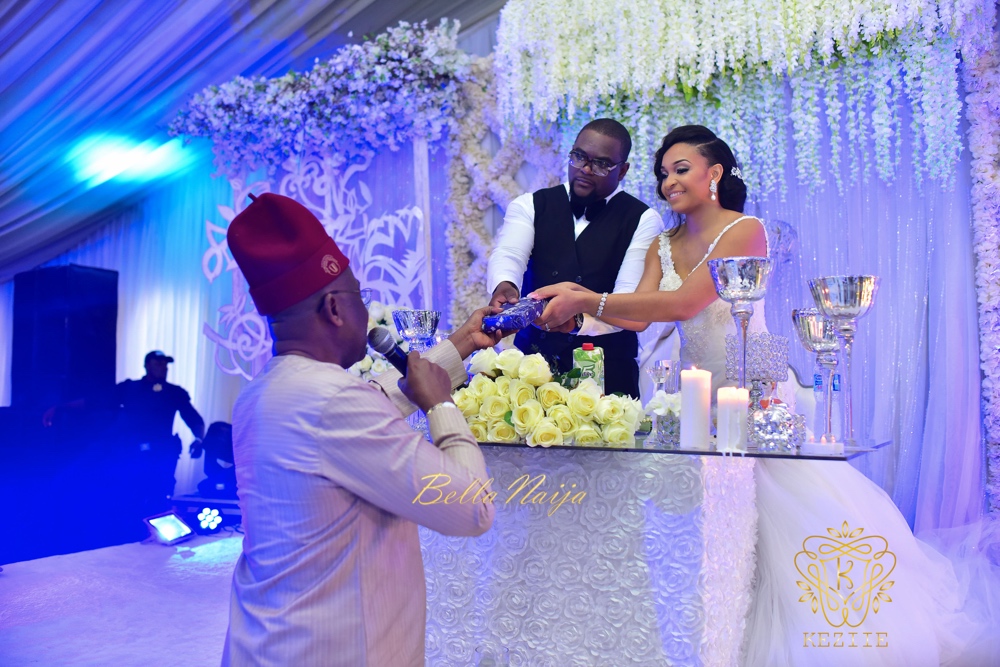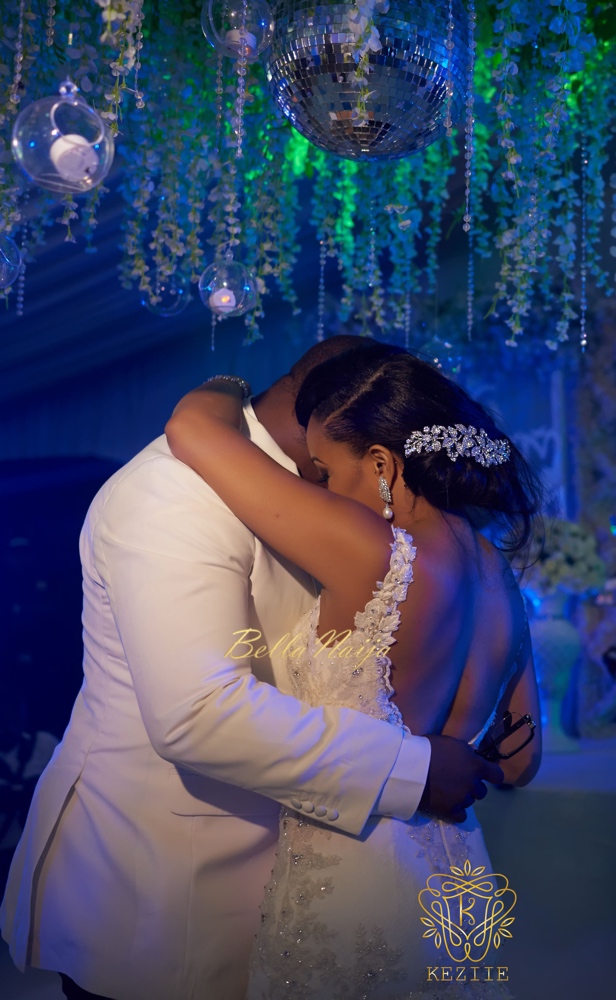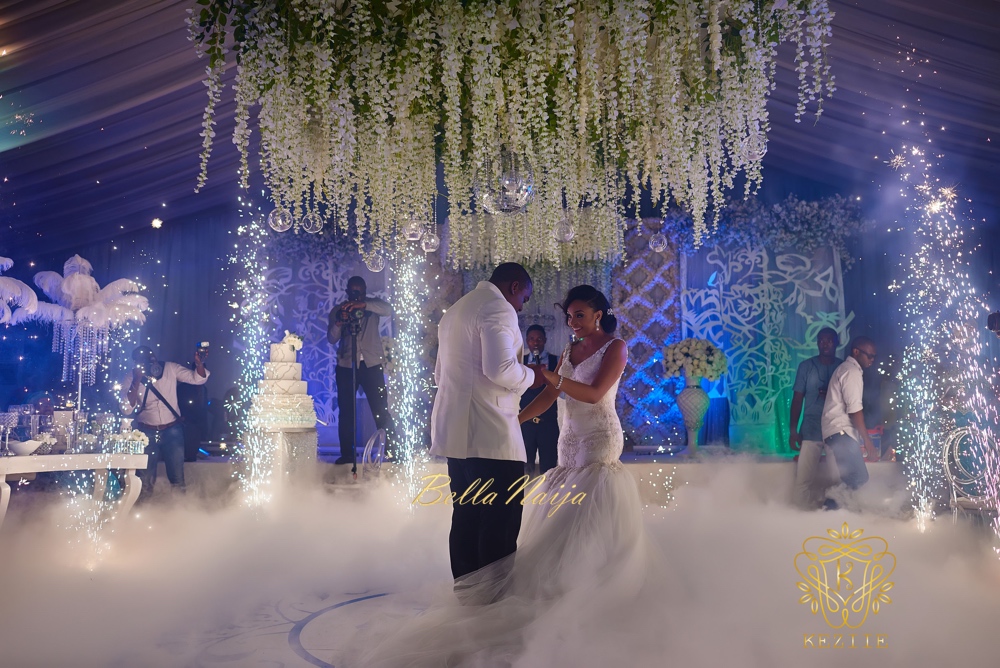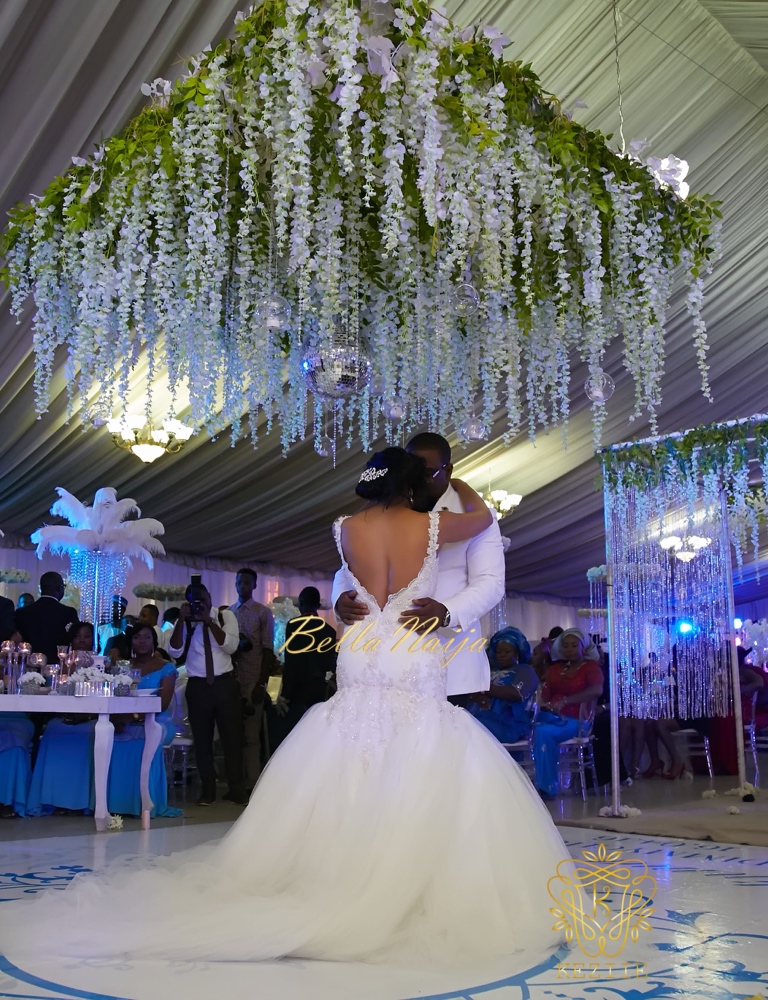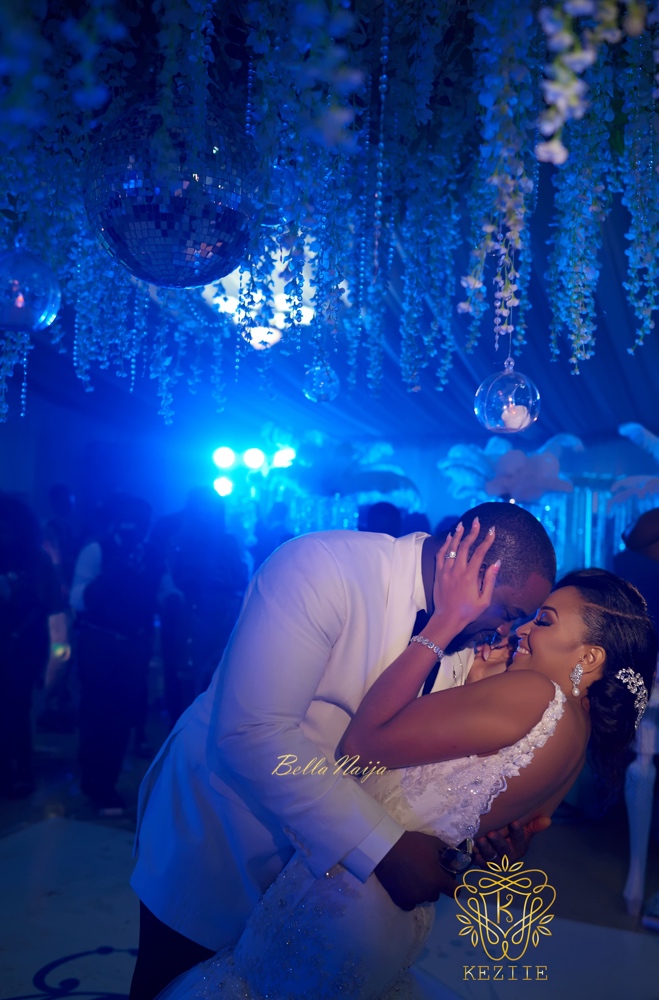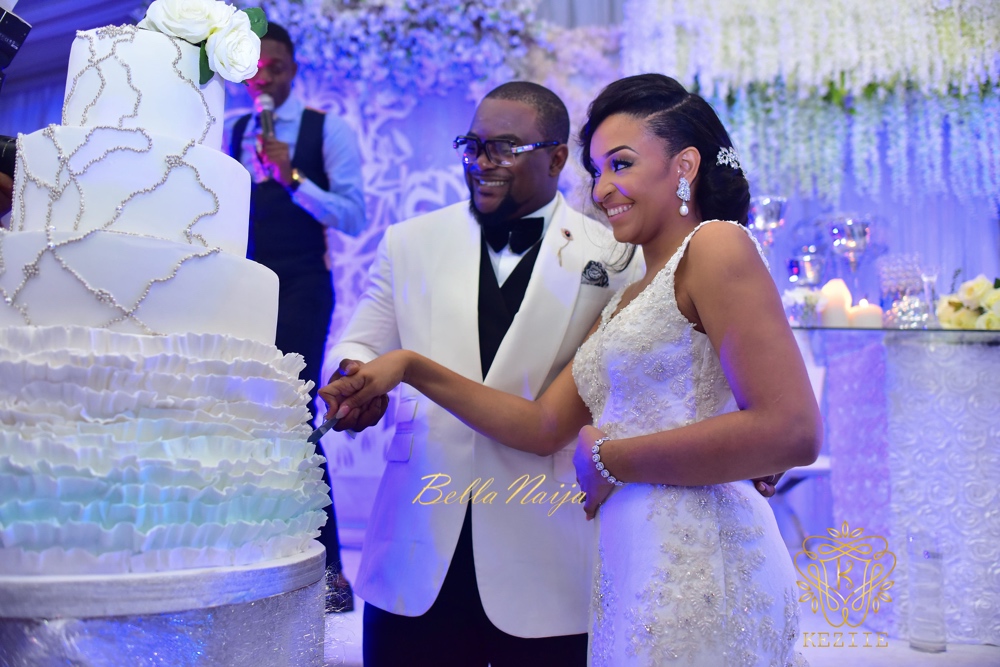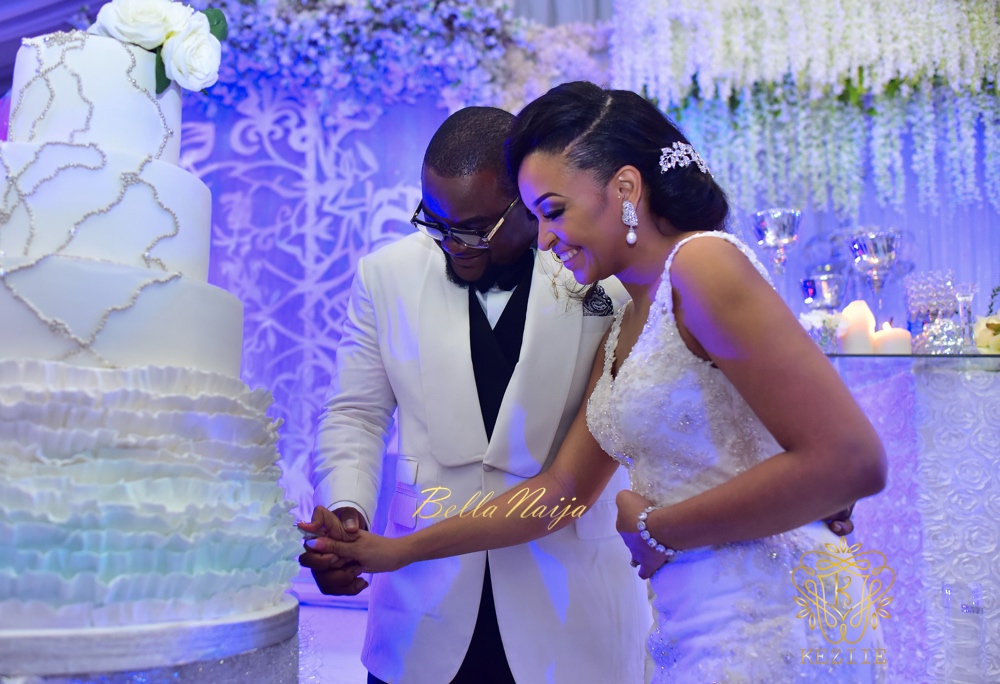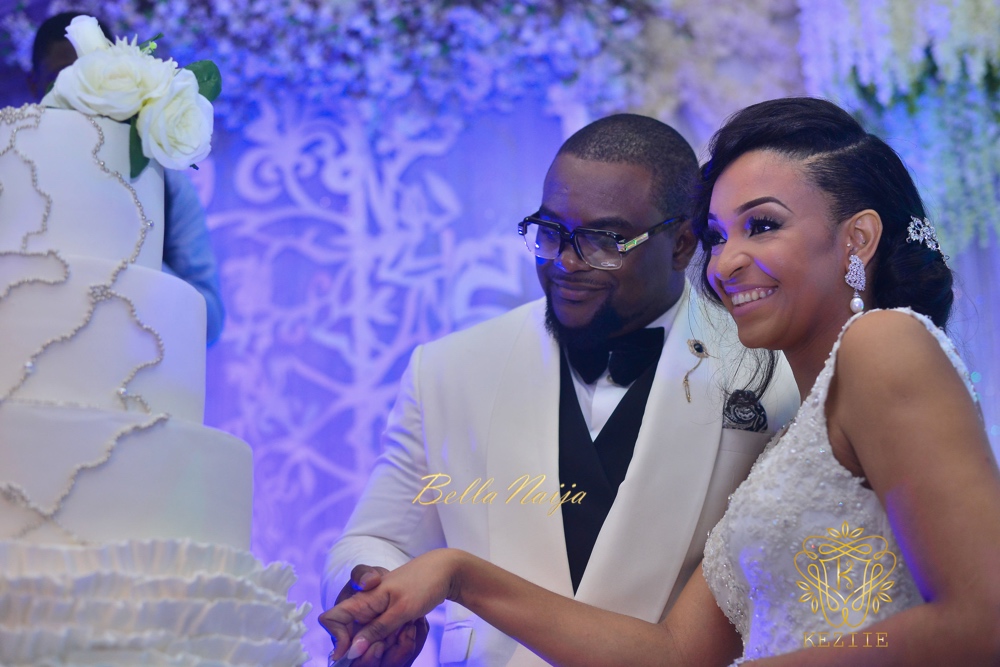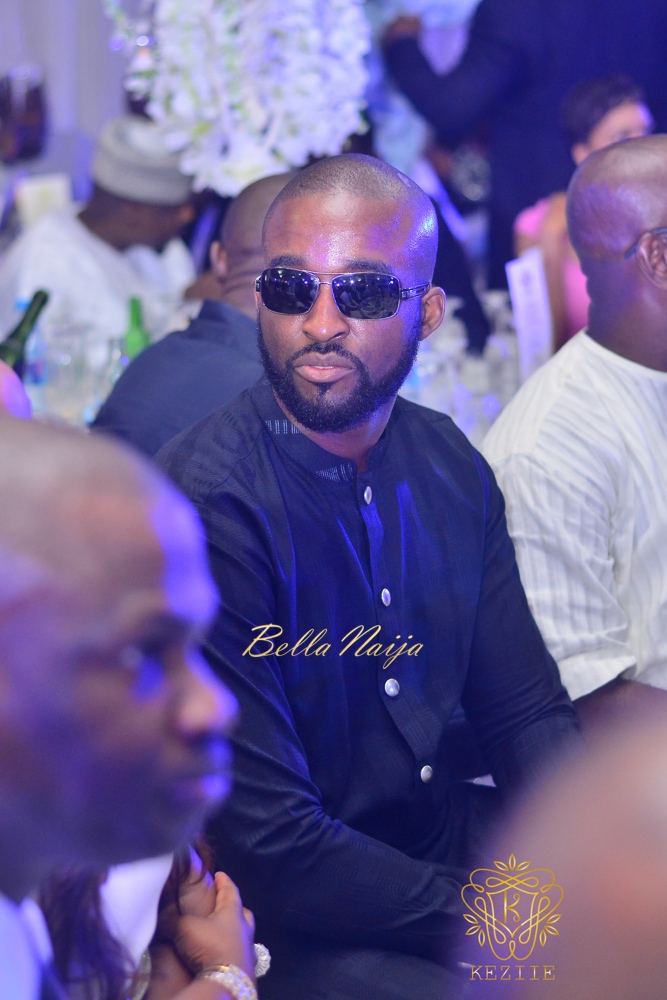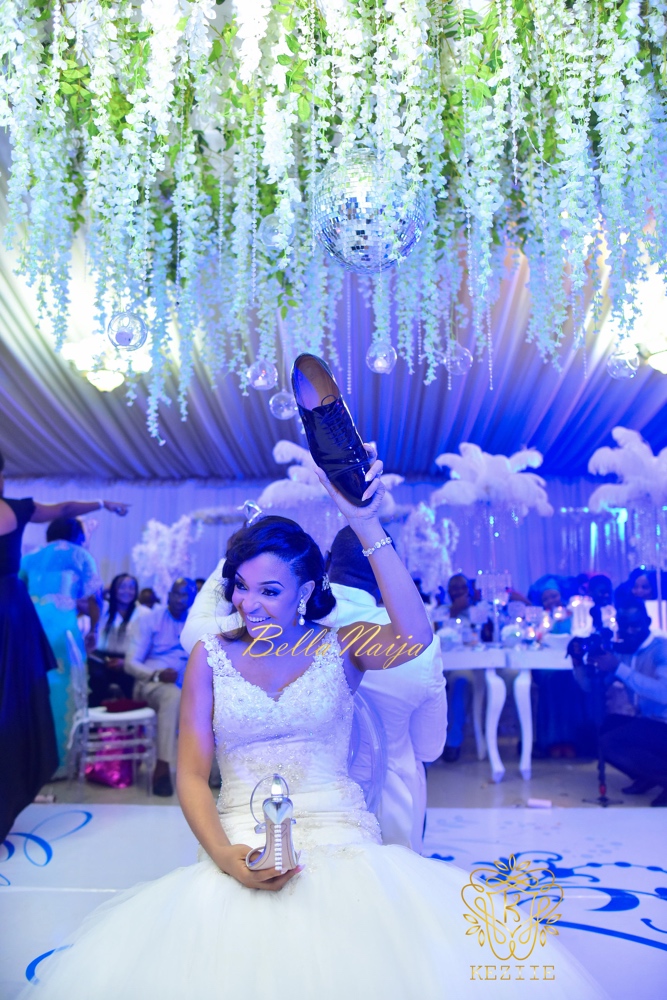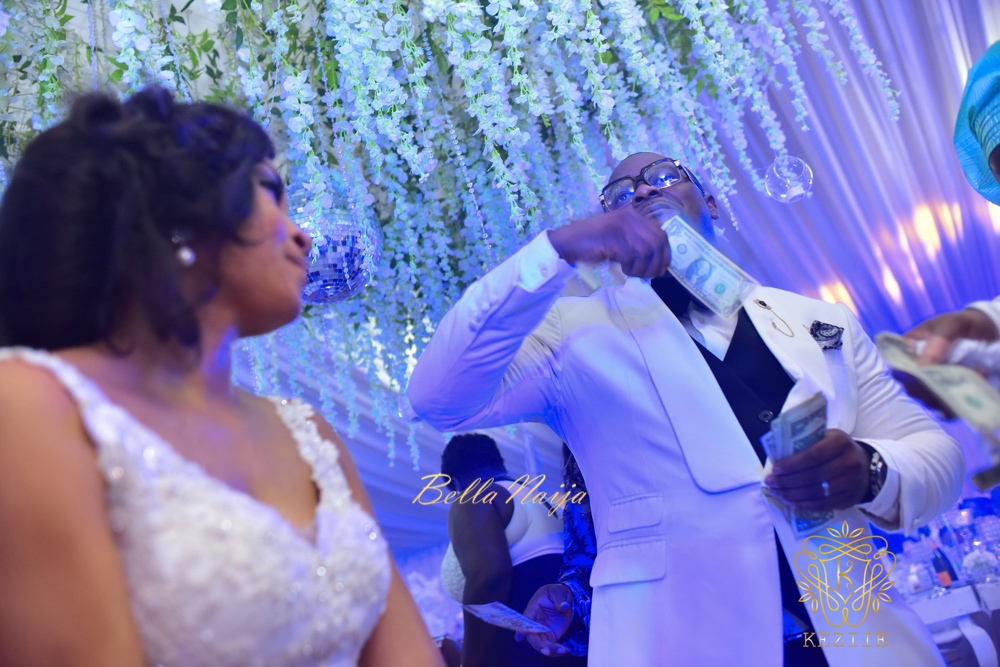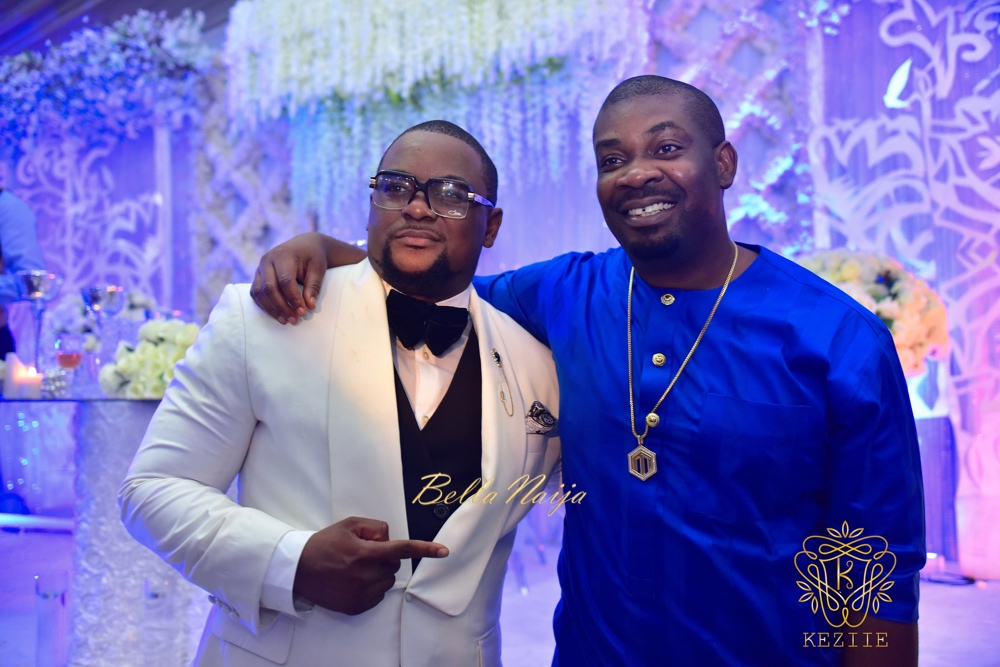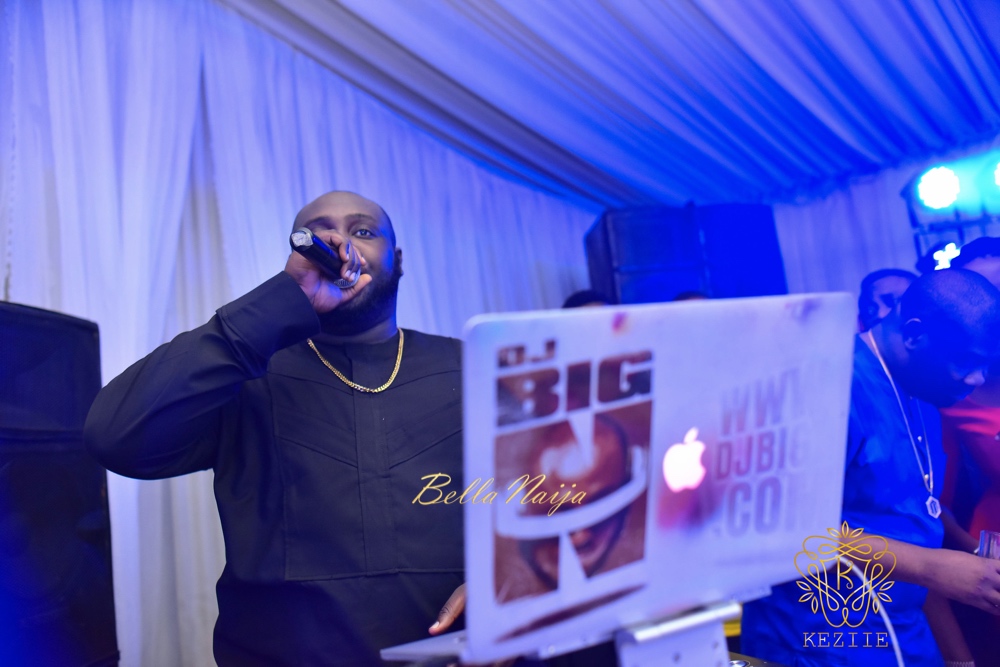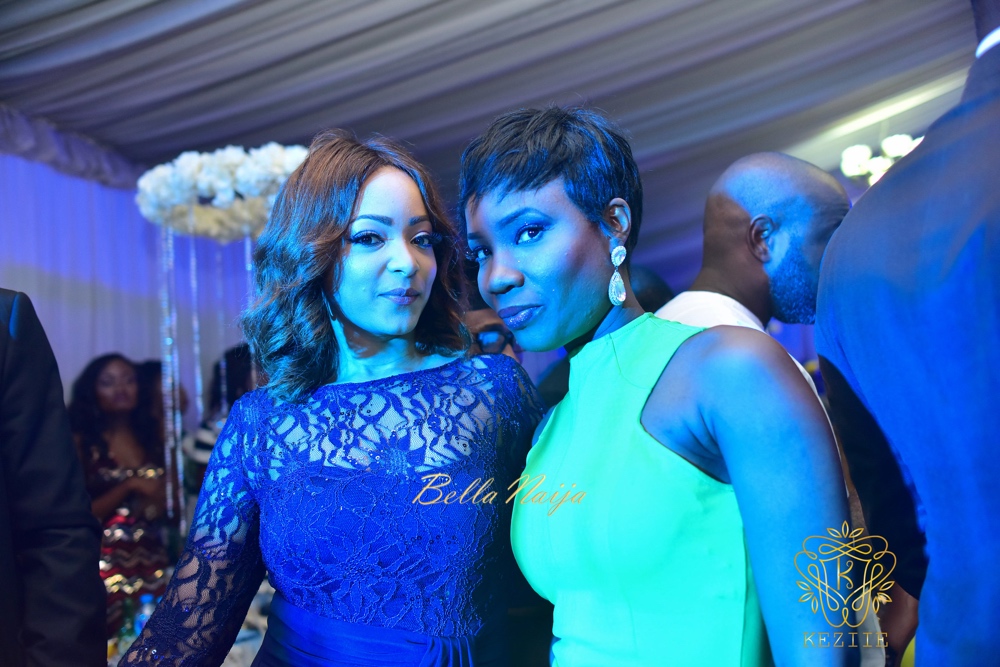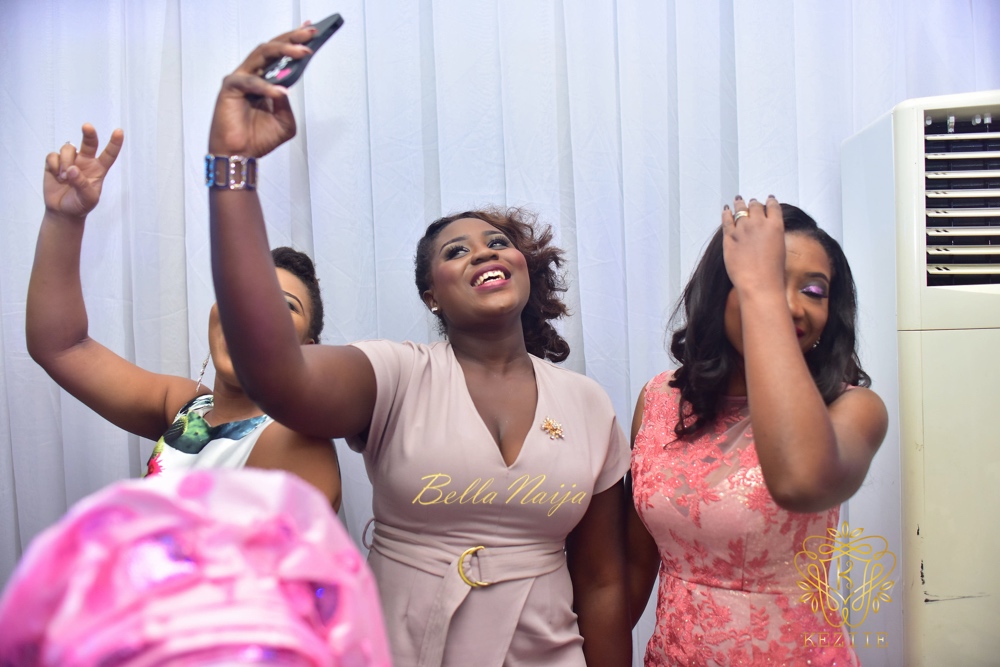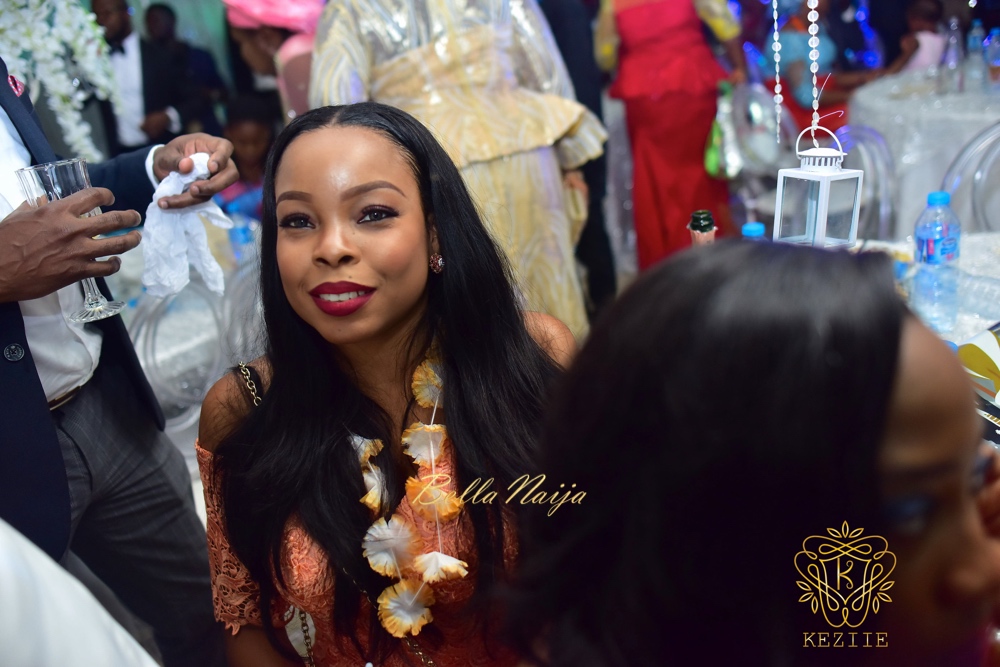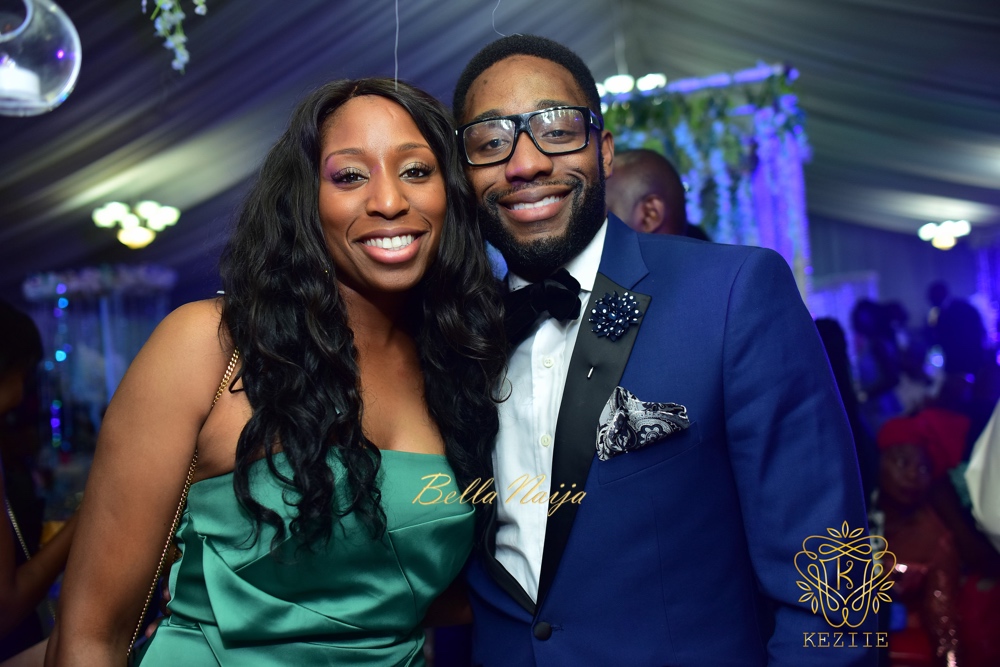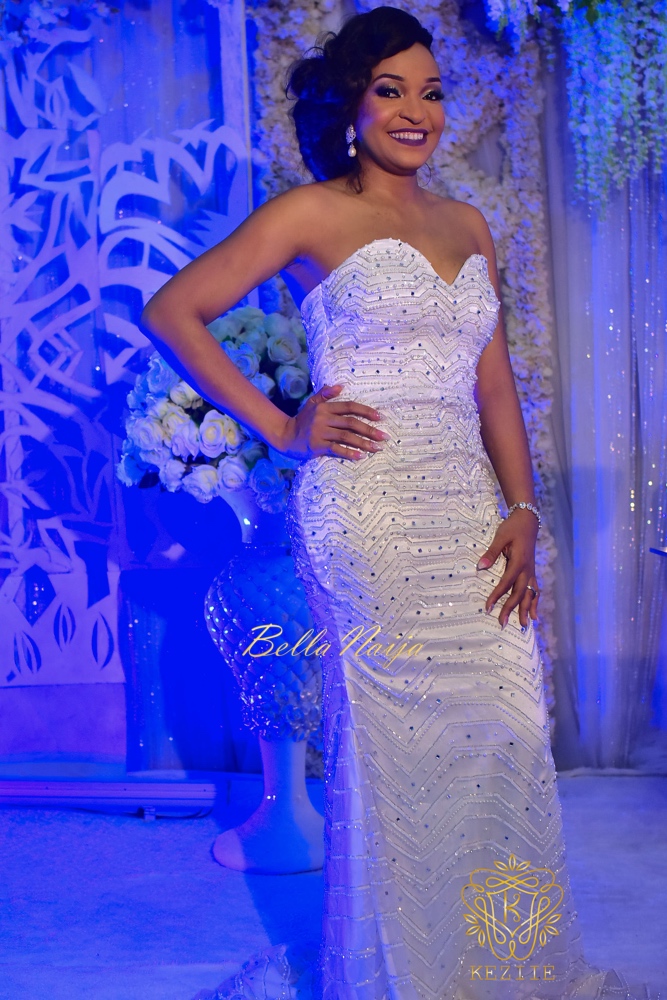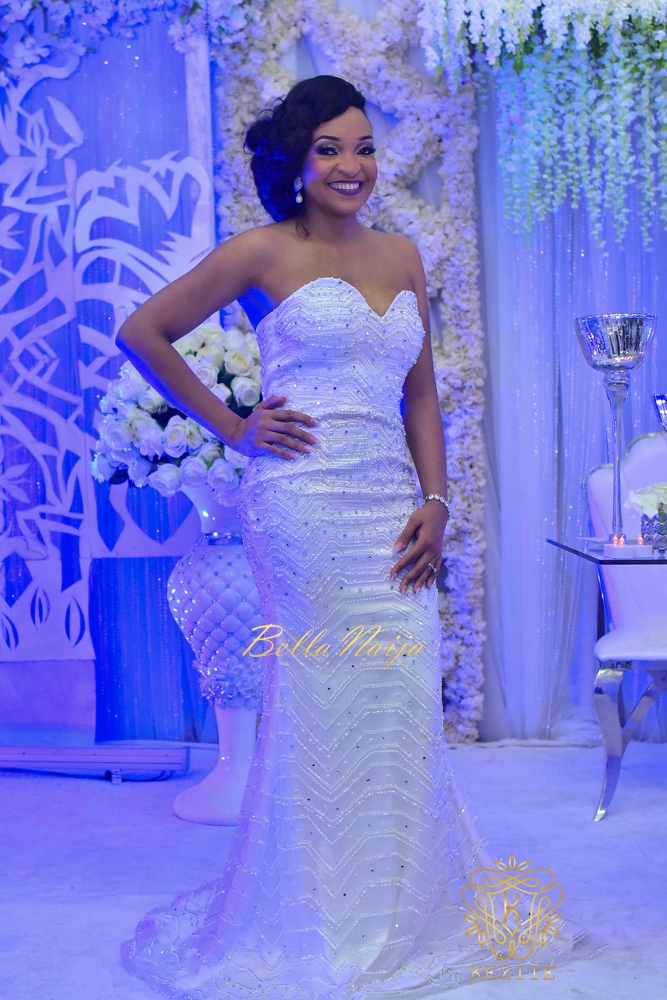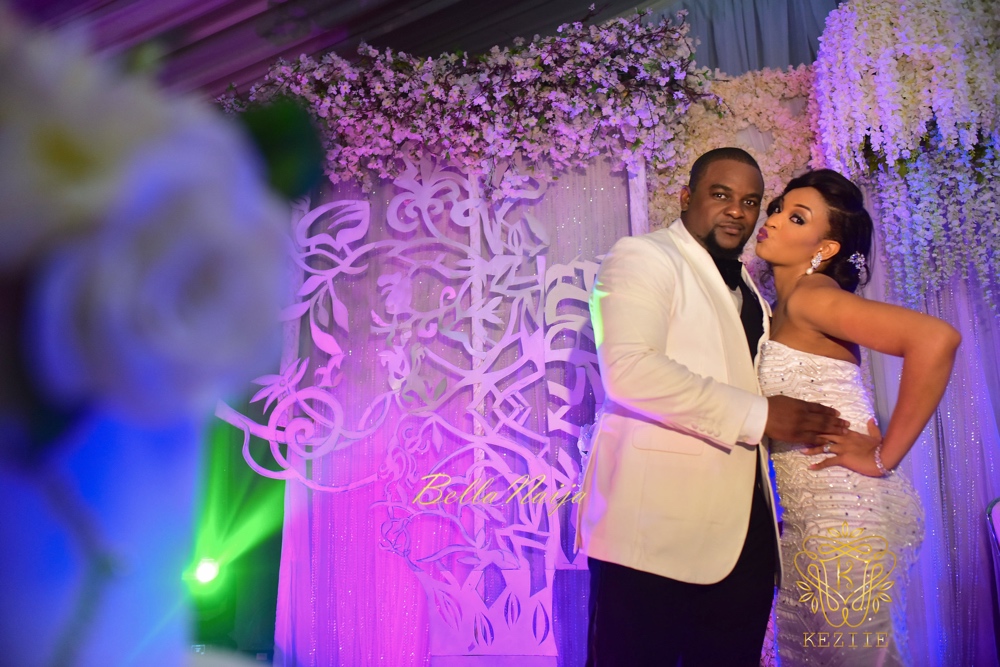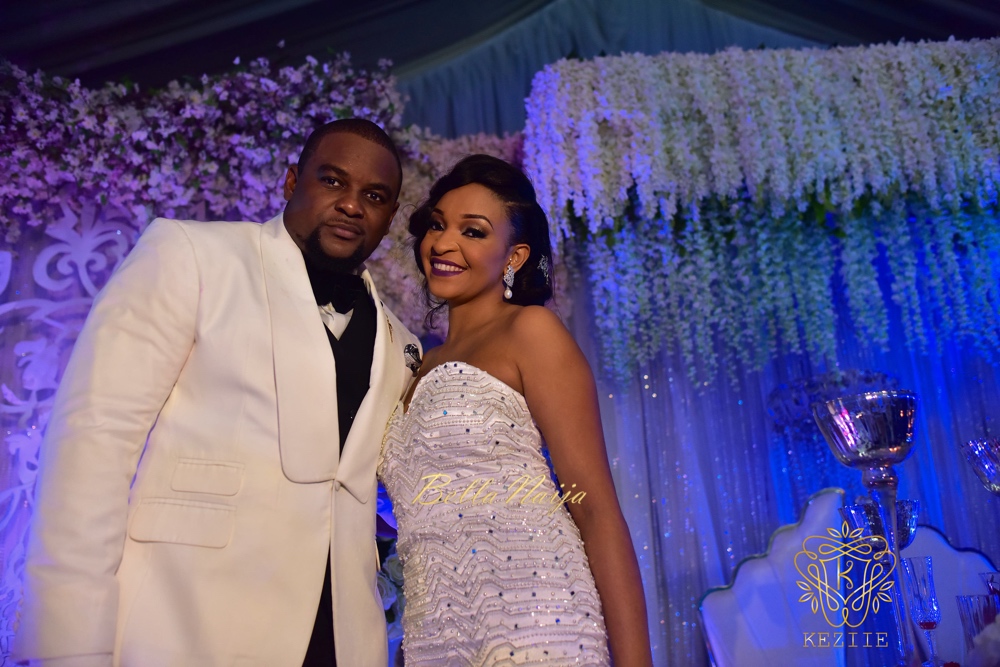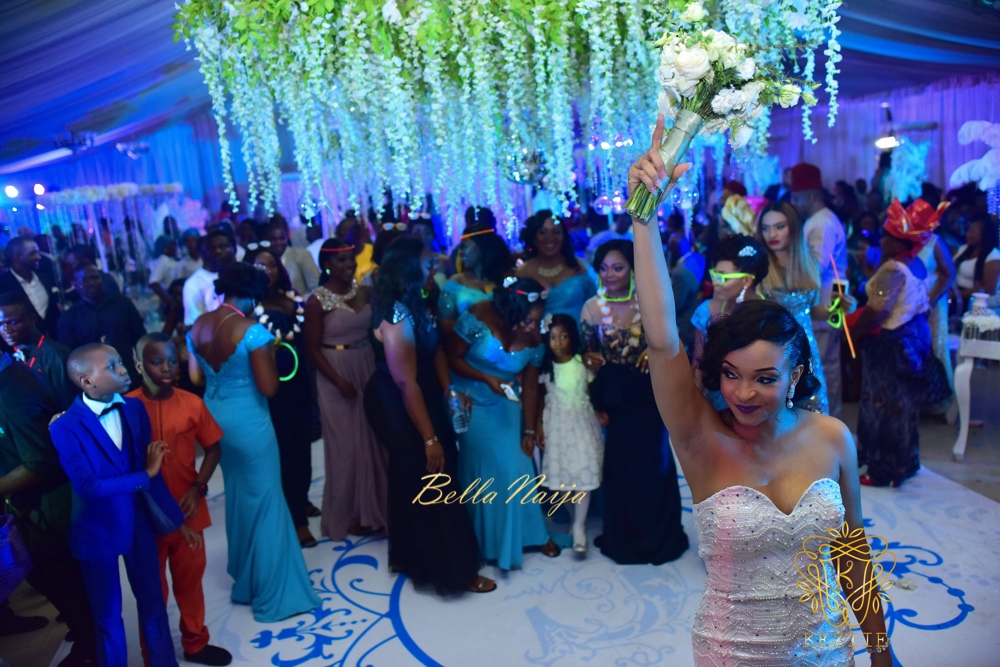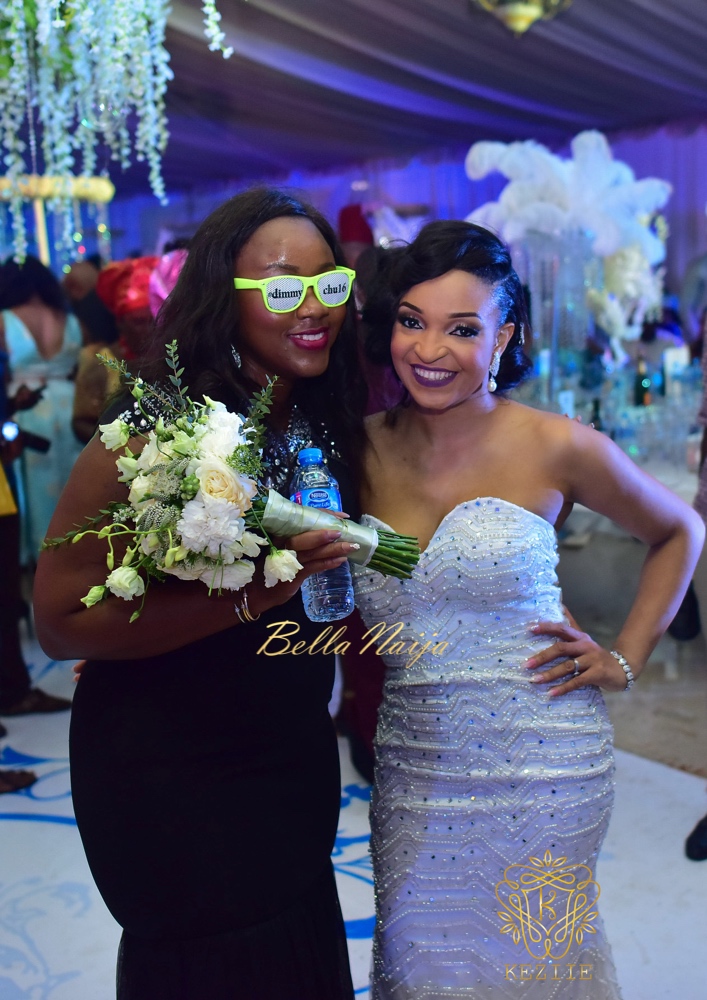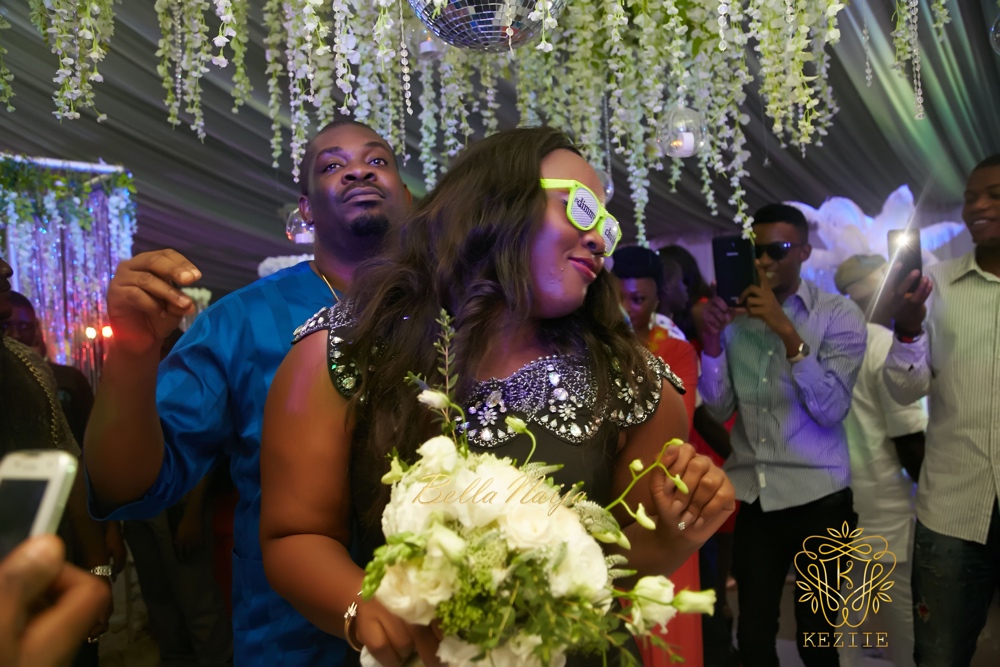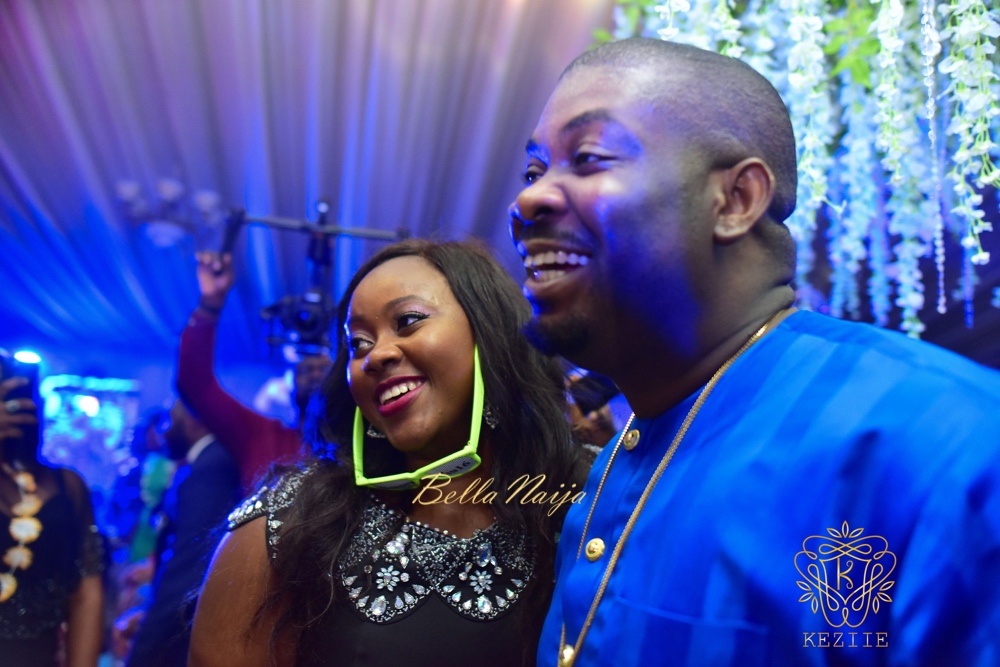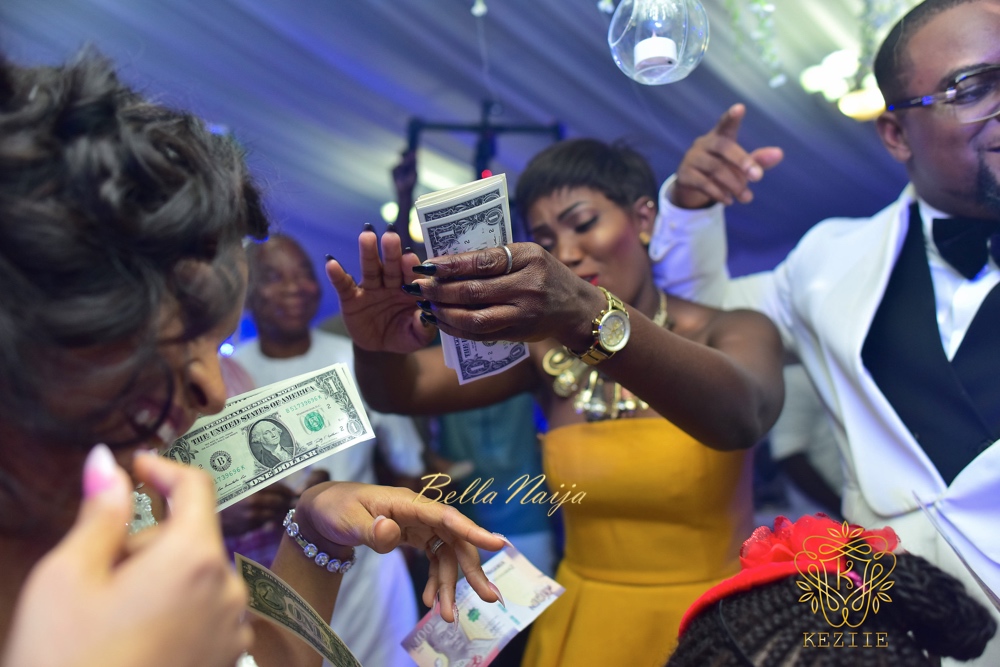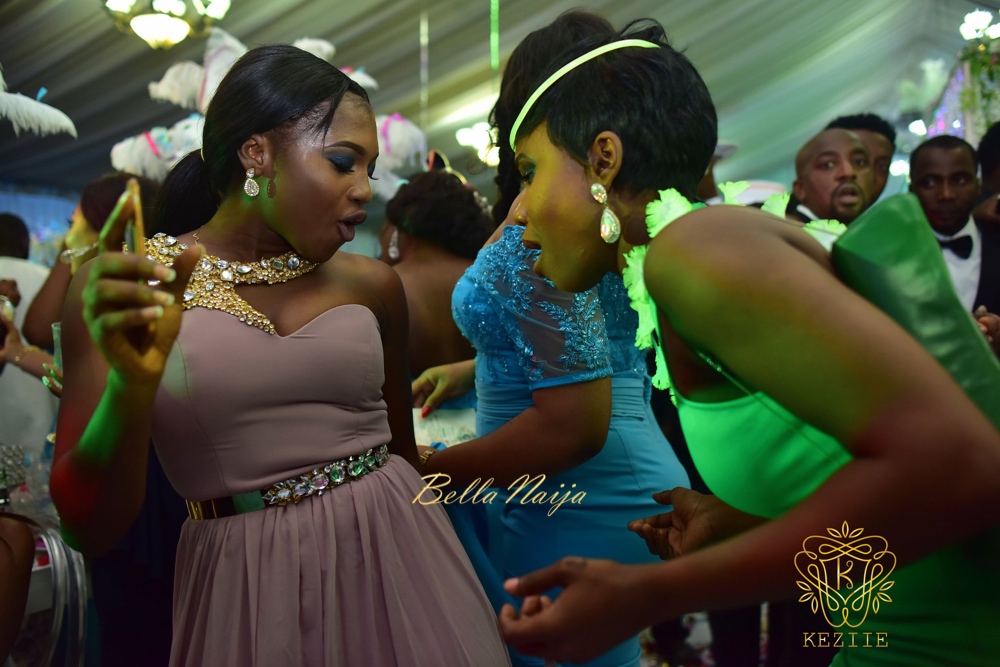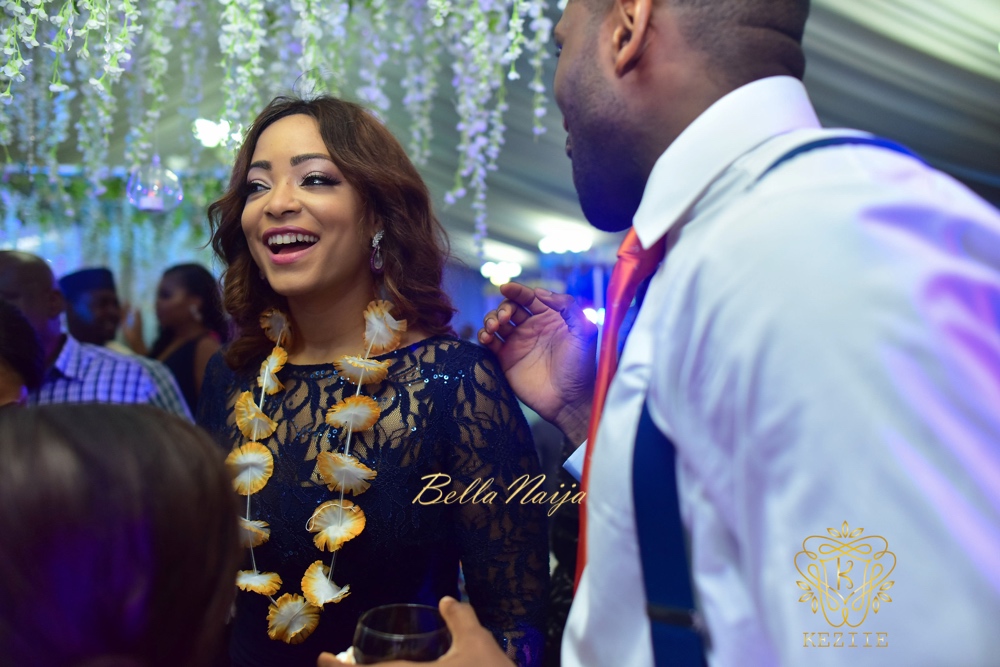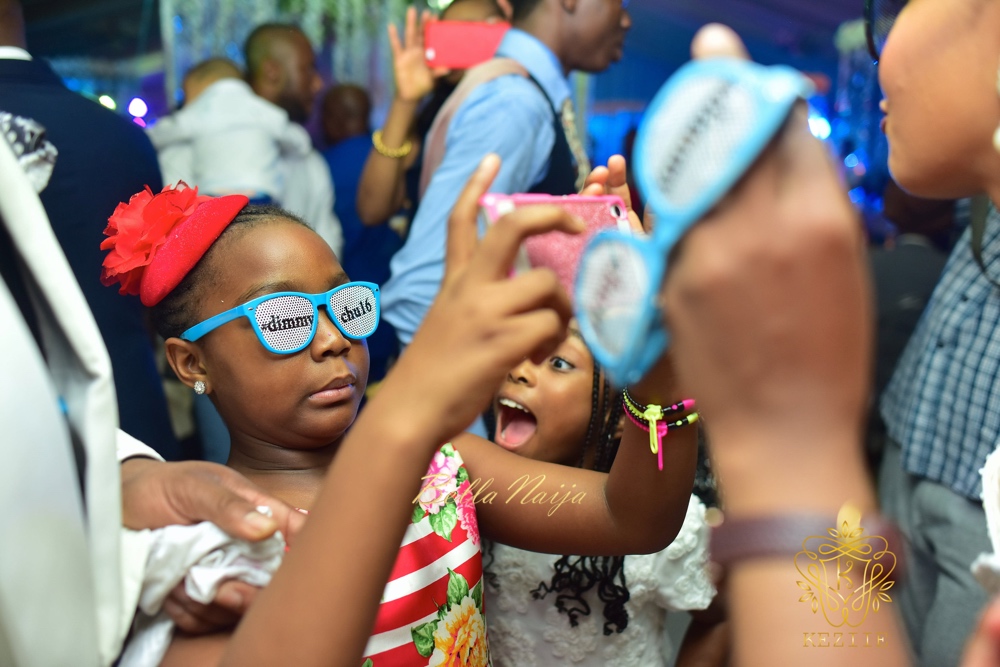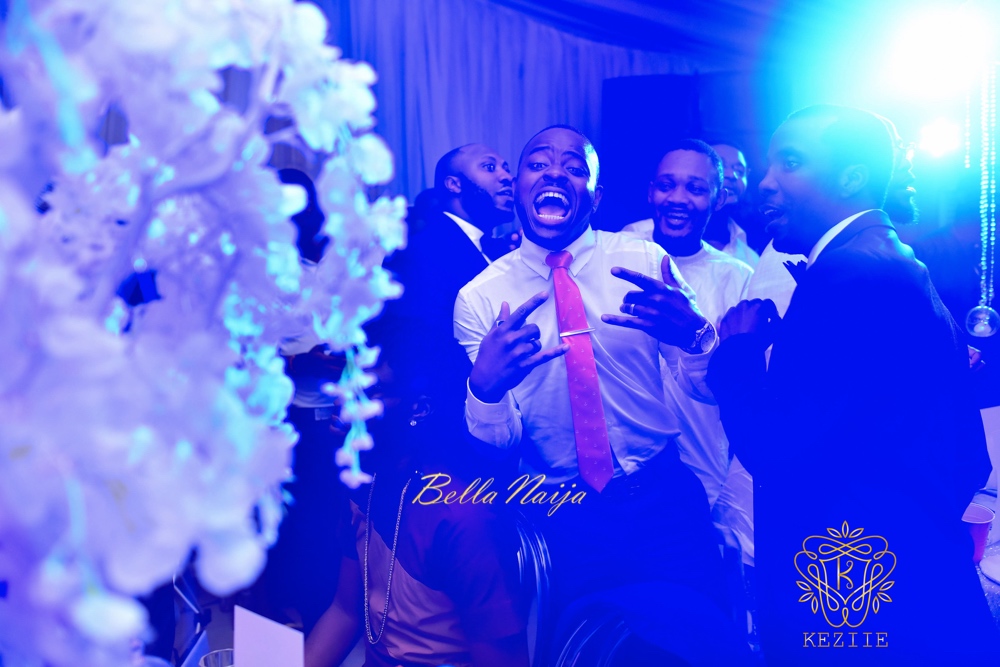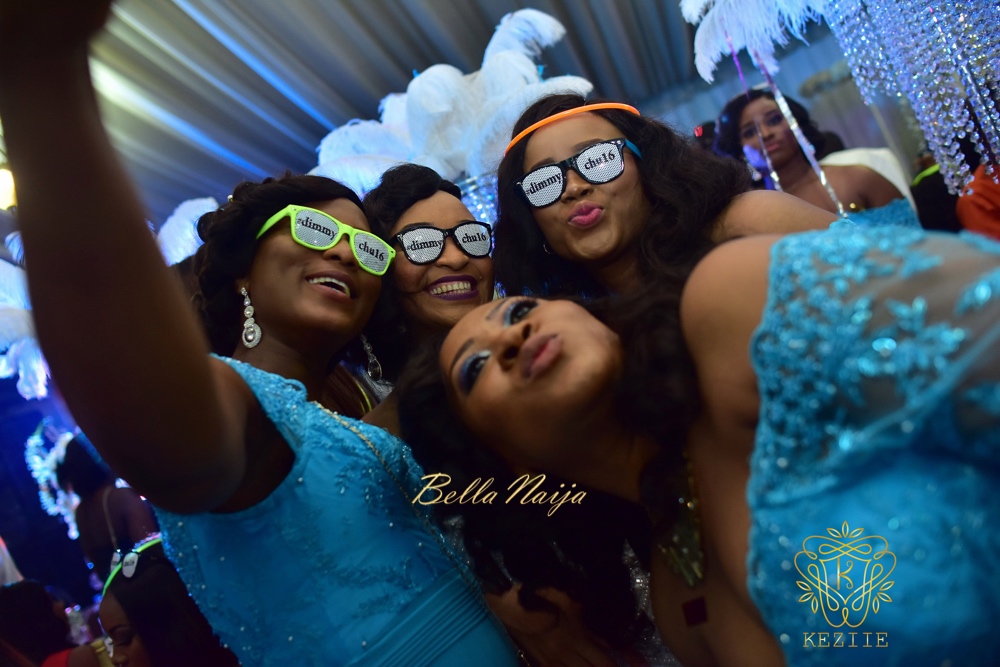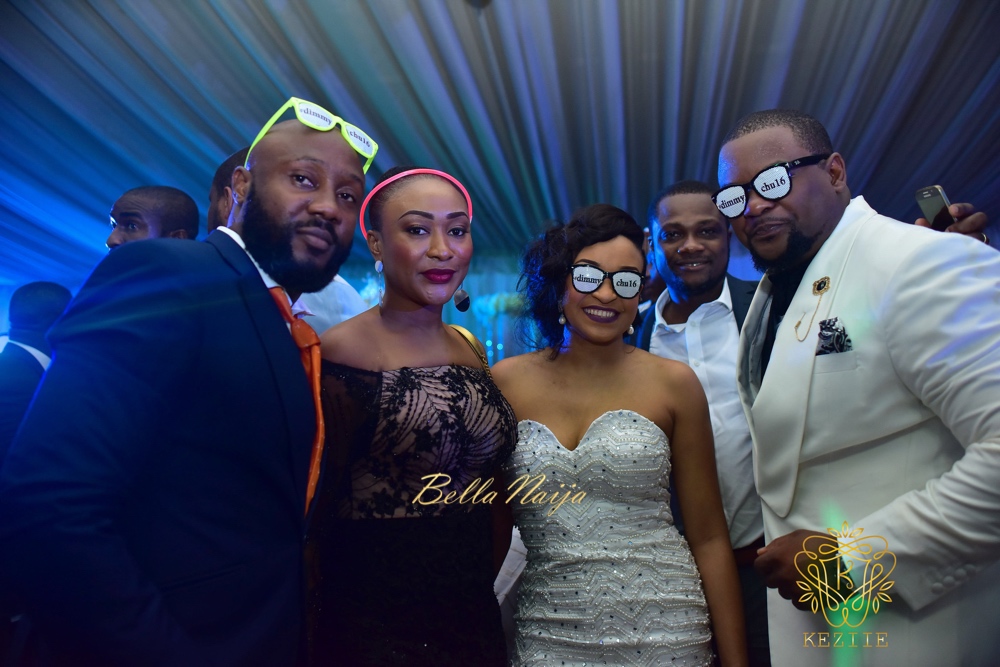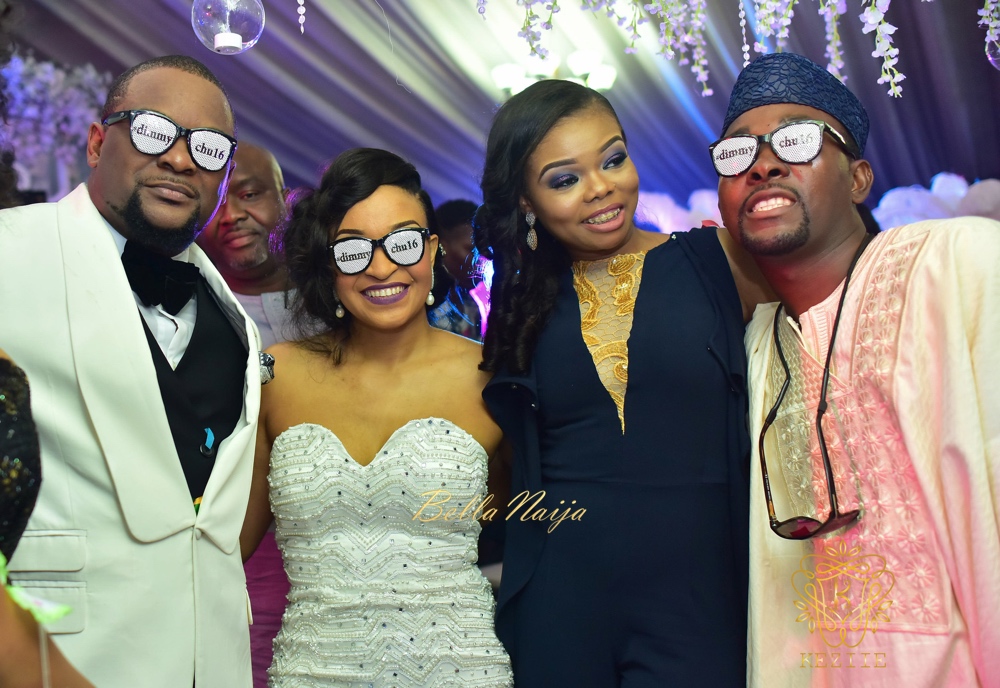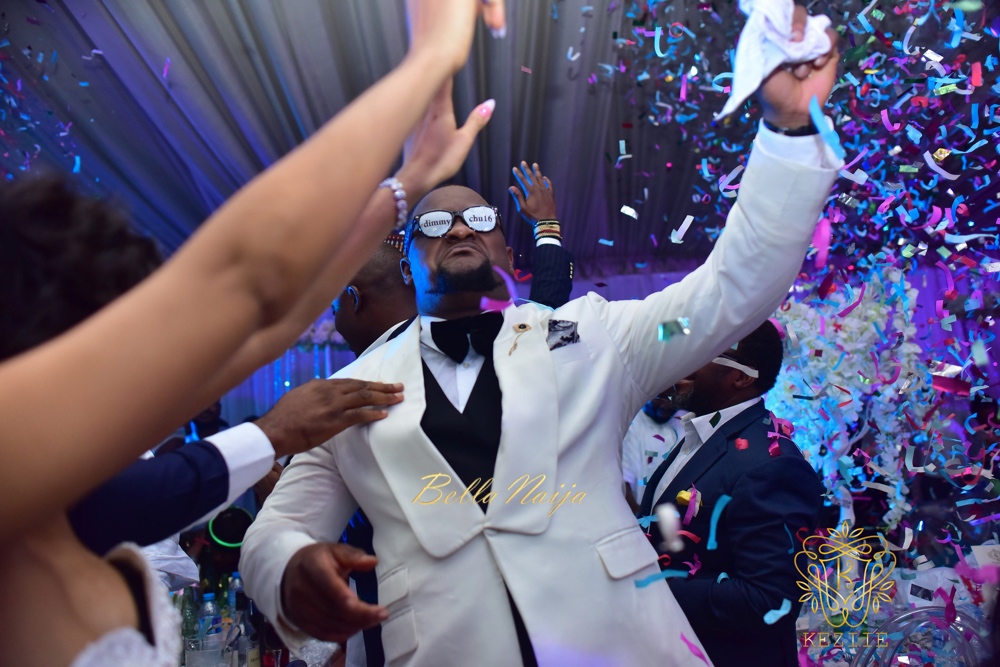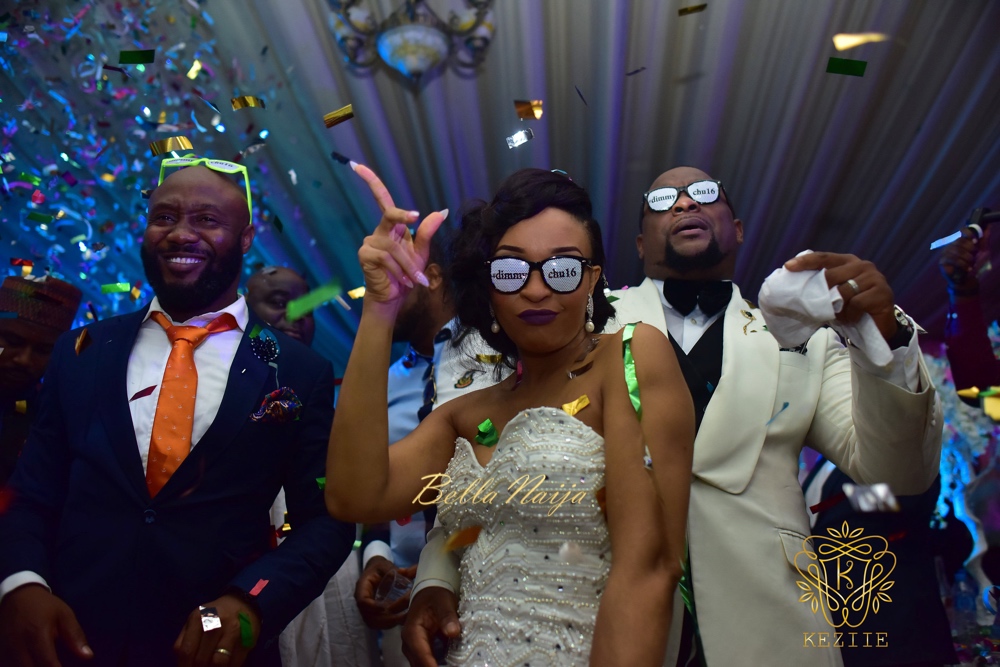 Traditional Wedding Highlights by Eko Eriama

***
Pre-Wedding Photos: Zion Images by Kaz | @zionimages
White Wedding Photography: Keziie | @keziie
White Wedding Video: Lanre Esho Films | @lanreeshofilms 
Traditional Video: Eko Eriama
Wedding Info – Venue, Date & Colours
White Wedding: The Red Carpet Hall, Lagos | April 16th, 2016 | Ivory and Blue
Wedding Attire
Bride's Dress: GaliaFahd | @galiafahd | Reception: House of Khareed | @houseofkhareed_
Groom's Tux: Em-o Bespoke | @emo_bespoke
Groomsmen's suit: Em-o Bespoke | @emo_bespoke
Bridesmaids' Dress: House of Khareed | @houseofkhareed_
Make up: Faces by Labisi | @facesbylabisi
Hair: Tobbies Touch | @tobbiestouch
Bouquet: Adela's Haven | @adelashaven
Traditional Attire: Fabrics: House of Khareed | @houseofkhareed  | Tailored: Funke Adepoju | @funkeadepoju
Vendors
Event Planner: 2706 Events | @2706events
Decor: Aquarian Touch | @aquariantouchevents
Food: Sisi Pepper | @sisipepperkonsultcatering| Natives Restaurant
Cocktails: Mandies Cocktails | @mandiescocktails
DJ: Dj Big N | @djbign
Drinks: Liquid and Ice | @liquidandice
MC: Mc Destalker | @iamdestalker
Small Chops: 12 Baskets | @12basketsfoodsltd
Grill: Grind Grill Cafe | @grindgrillcafe
Asun: Woligator | @woligatorcocktails
Cake & Dessert: Helado delicia | @heladodelicia