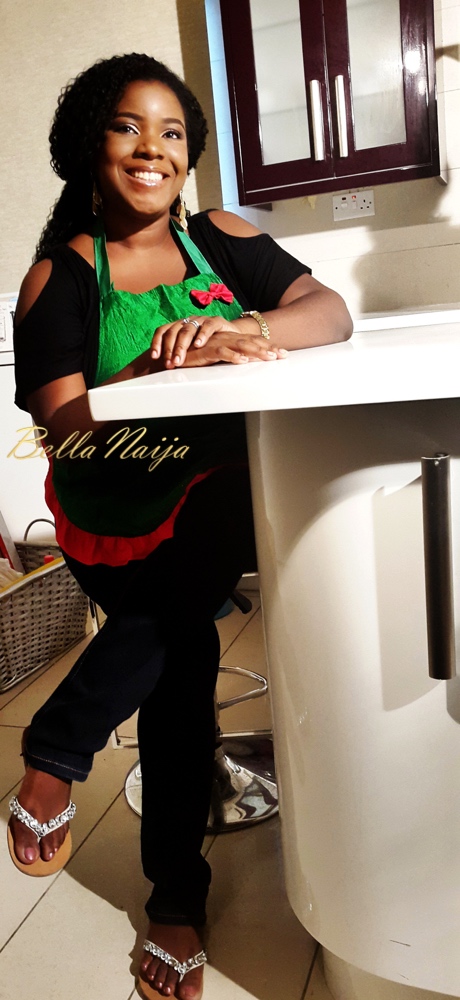 A few days ago, I received an email from Maggi Nigeria. It was a pretty nice email – I had been selected as one of 50 influencers of Nigerian culture and economy to receive a carefully curated Maggi Gift Box as part of their 50th Anniversary celebrations. Ha! 1 of 50 is a good thing so I did a little jig and waited for the box to arrive.
I am a sucker for presentation and I was very impressed with the kraft gable box with my name on a red card attached with bright yellow twine. I wasted no time opening the box curious to see what it contained:
A Pumpkin,
Olive Oil,
Suya Spice,
Fresh Cilantro,
Red, Green and Orange Bell Peppers,
Scotch Bonnet Pepper,
A Wooden Scoop
And a variety of Maggi seasoning cubes and powders.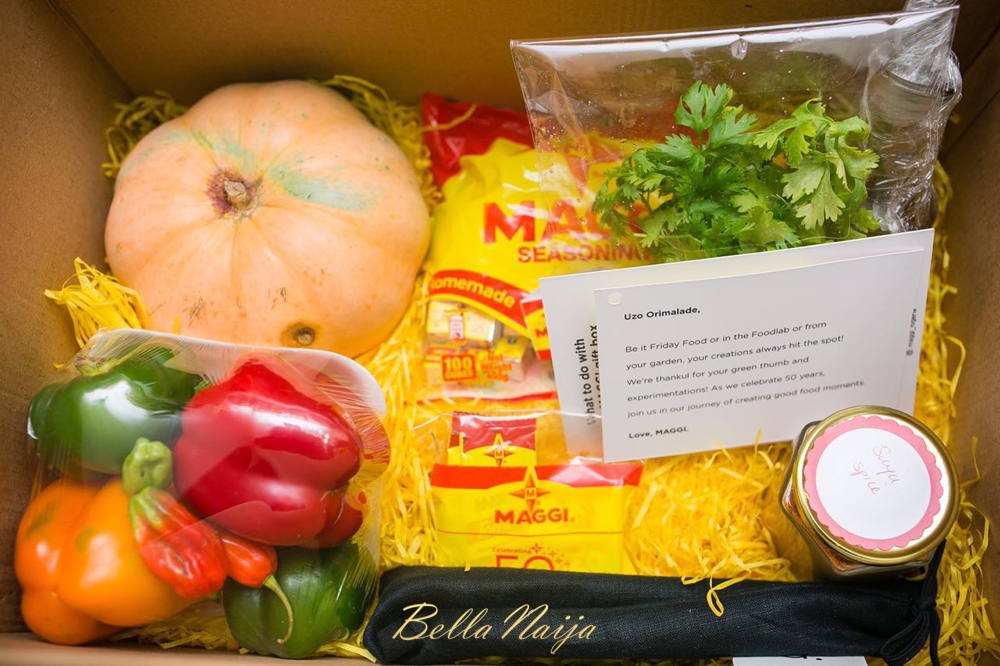 Once I laid all the ingredients out, I knew this was an opportunity to make something meat free. Gasp! A lot of people I know do not consider a meal complete unless it contains some form of meat, poultry or seafood. That is fair enough but I think we can all eat more vegetables and since I started my garden and have the benefit of literally harvesting fresh produce and integrating into my family's meals, I love thinking of different ways to use it all.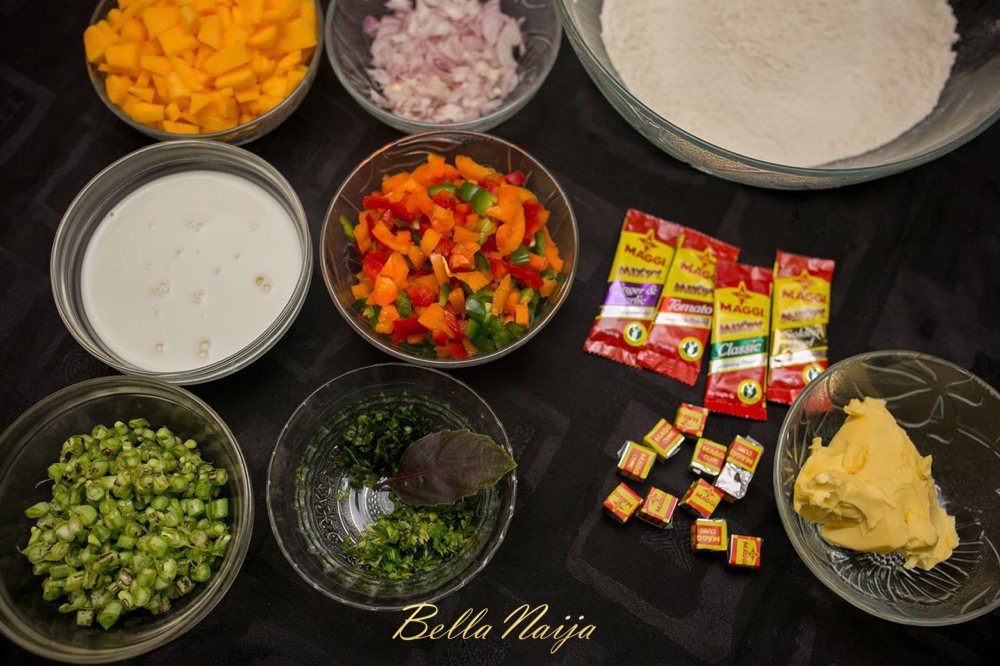 I decided to make a rustic vegetable pot pie using all the ingredients in the gift box and a few from my garden for a quick 1 pan meal perfect on its own. To make a single pie that feeds 2 people as a meal or 2 individual pies, you will need these Ingredients:
225 grams all purpose flour
110 grams unsalted butter (very cold)
Pinch of salt
Pinch of suya spice
Ice cold water
½ diced red onion
1 crushed garlic clove
1 cup chopped pumpkin
½ cup chopped green beans
1 cup chopped mixed bell peppers
1 diced scotch bonnet pepper
3 grams Garlic & Ginger Maggi Mixspy seasoning powder
3 grams Tomato Maggi Mixspy seasoning powder
1 cup liquid full cream milk
Chopped fresh cilantro to taste
Chopped fresh basil to taste
1 whisked egg
Salt to taste
Directions:
In a large bowl, sieve flour, Add pinch of salt and a pinch of suya spice and stir to combine

Add the cold butter and with a pastry cutter or clean hands, blend the butter into the flour until the mixture resembles bread crumbs

Add the ice cold water a teaspoon at a time until mixture forms a smooth non sticky dough. 3-4 teaspoons should do it

Wrap dough in cling film and chill while filling is prepared
Add the milk, add the fresh cilantro and basil. Stir well and cook for 2 minutes then turn the heat off

Divide the mixture into ovenproof baking dishes – 1 large one or 2 individual ones and set aside

On a floured board, roll out chilled dough with a floured rolling pin. Divide dough into 2 if using individual dishes. Make sure to roll out the dough as evenly as possible but not paper thin

Place dough over filled dishes and use fingers or a form to ensure all edges are sealed

Use a knife to make slits on the dough to allow steam escape
In a bowl with the whisked egg, add some suya spice and stir to combine

Use a pastry brush and give the top of the pie an even egg wash glaze

The great thing about this pot pie recipe is you can use any vegetables that you like and even though it is filling on its own, you can add a piece of grilled fish or chicken as a side to satisfy your carnivorous side.