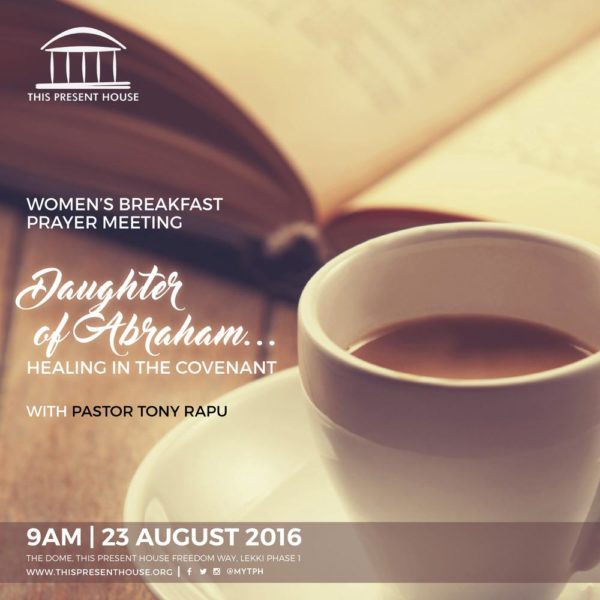 Daughter of Abraham is a women's breakfast prayer meeting hosted by the Women 4 Change ministry of This Present House.
Jesus Christ defied culture and the law to set an afflicted "Daughter of Abraham" free.
This is your season of visitation, He is waiting for you.
Don't miss today's women's breakfast meeting with Pastor Tony Rapu at The Dome, This Present House, Freedom Way, Lekki phase 1 by 9 am.
Date: Tuesday, August 23rd, 2016
Time: 9AM
Venue: The Dome, This Present House, Freedom way, Lekki phase 1
The last time we attended the meeting, we were profoundly touched – come, there is something for everyone.
The Women 4 Change ministry is a community of Godly and spirit filled women driven by purpose to effect God-centered change in our families, relationships and the society at large.
If you cannot make it to the Dome, you can watch online at www.thispresenthouse.org  and follow their social media channels on Facebook, Instagram and Twitter – @myTPH.