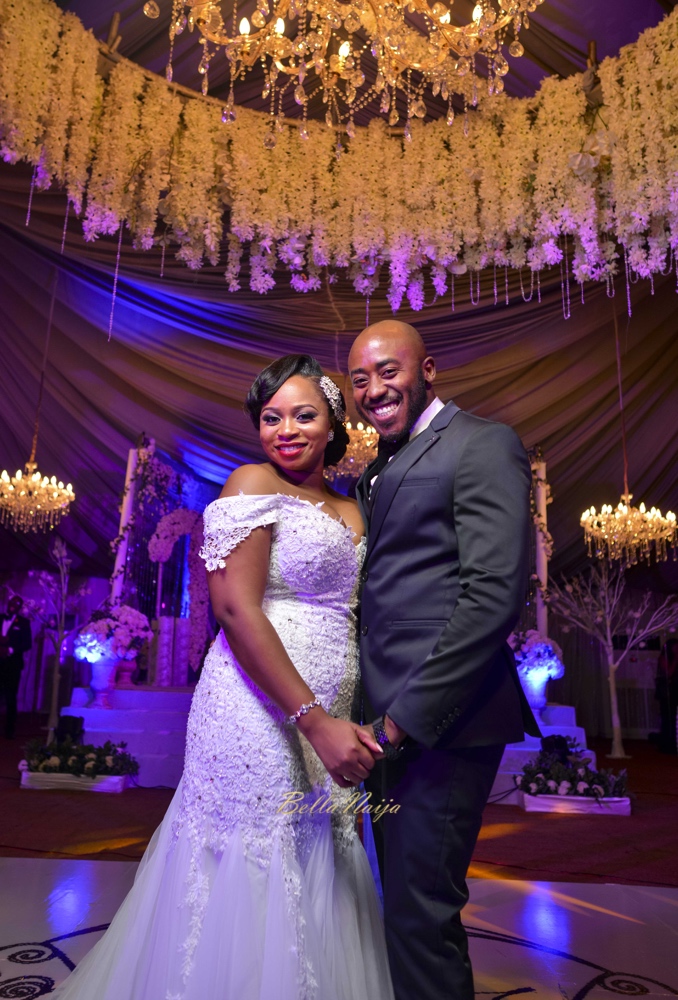 Judith and Kingsley met one fateful day 5 years ago, at the groom's cousin's wedding.
A simple compliment, "I like your shoes" gave Kingsley the green light to start a conversation with Judith, and they haven't looked back since.
Through long distance (with Judith in Los Angeles, California, USA) and lots of love, they built a relationship based on friendship and trust, and here they are today.
The couple tied the knot this August in Abuja on a stunning day they planned themselves, preceded by a traditional Igbo wedding in Anambra.
See their beautiful wedding!
~ Pre-Wedding | Photos by Roqan Ojomo
How We Met
by the bride, Judith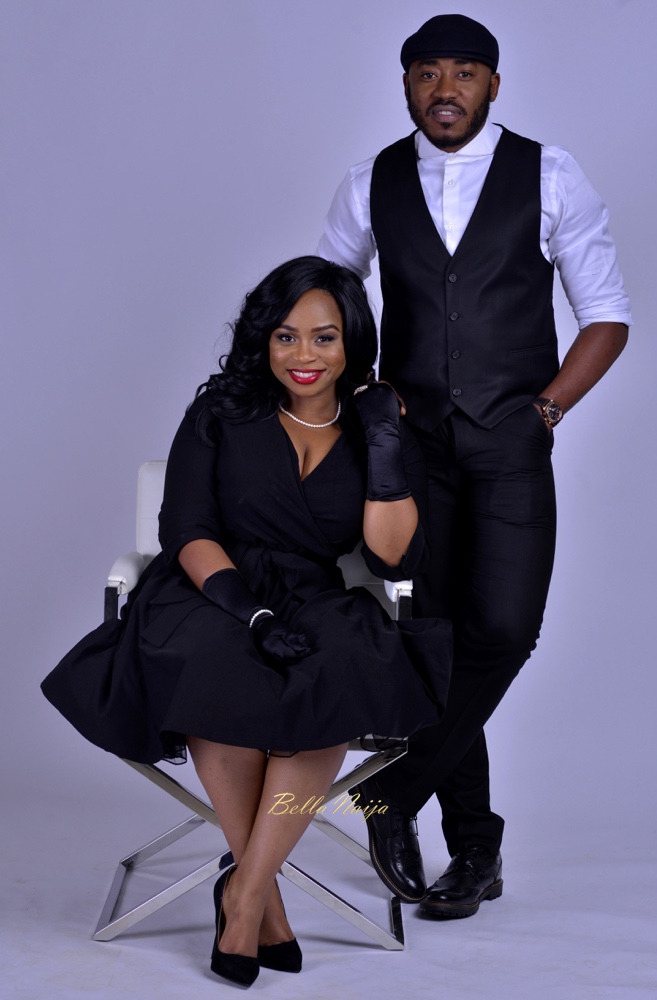 We met 5 years ago at his cousin's traditional wedding. I was visiting Nigeria for the holidays. The bride asked him to bring me and some other folks to the venue as I didn't know my way around. I remember vividly a simple compliment from me to him "nice shoes," sparked a friendship which later turned into romance and despite the odds that were stacked against us (distance et al) here we are today. By the way I genuinely liked his shoe s, and honestly had nothing else in mind, Lol but I guess Kingsley saw it as his green light.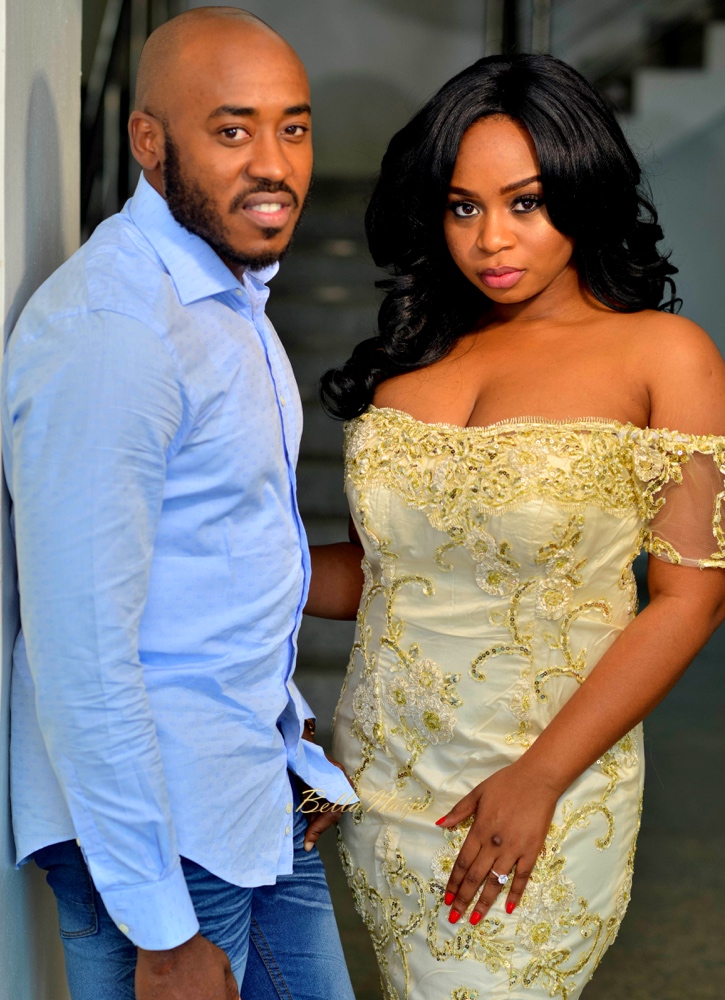 The Proposal
by the groom, Kingsley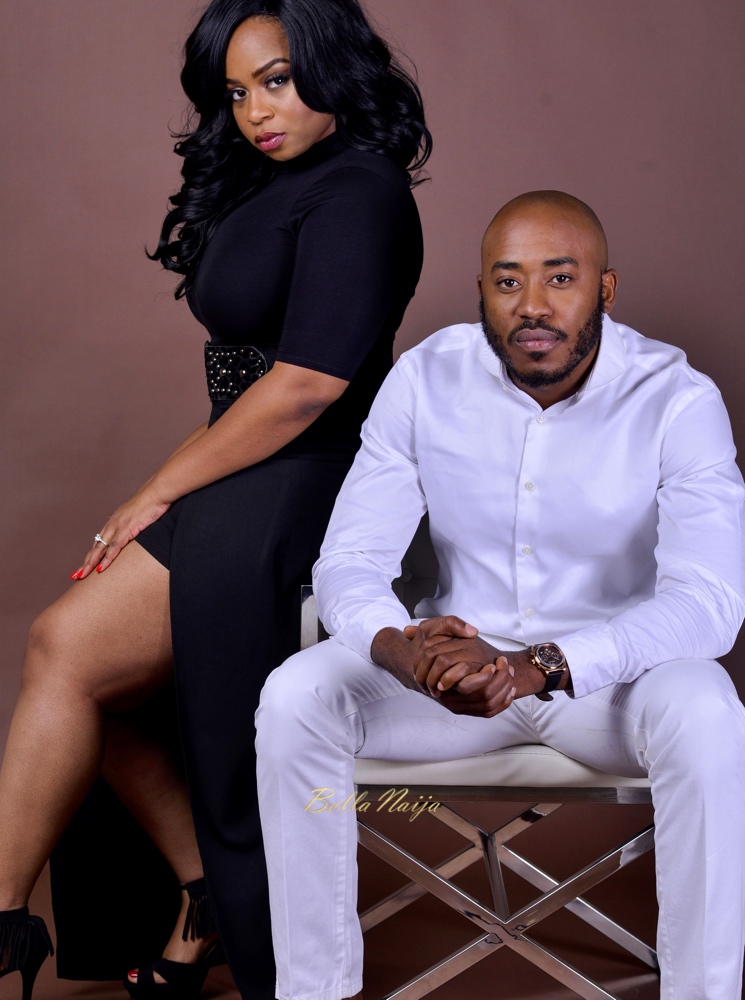 I initially had plans of proposing to her on a boat cruise I was organizing for her birthday with some friends but that plan went kaput due to bad weather or something (can't remember), nonetheless I'm glad it happened because according to her she always wanted an intimate proposal.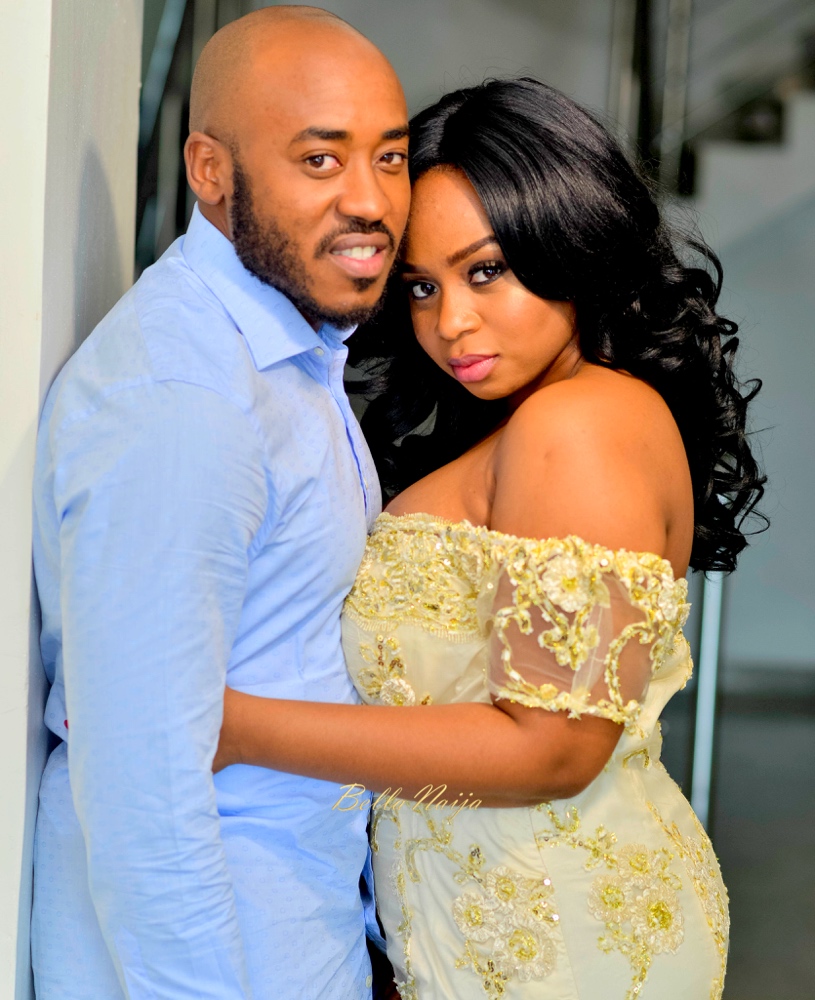 by the bride, Judith
He proposed to me 2 years ago in Lagos at exactly midnight on my birthday. Just the two of us, him on both knees, a heartfelt speech and him asking me to be his wife. I said yes! (obviously) and with tears in our eyes, we both got on our knees & prayed to God to guide and protect us through this journey.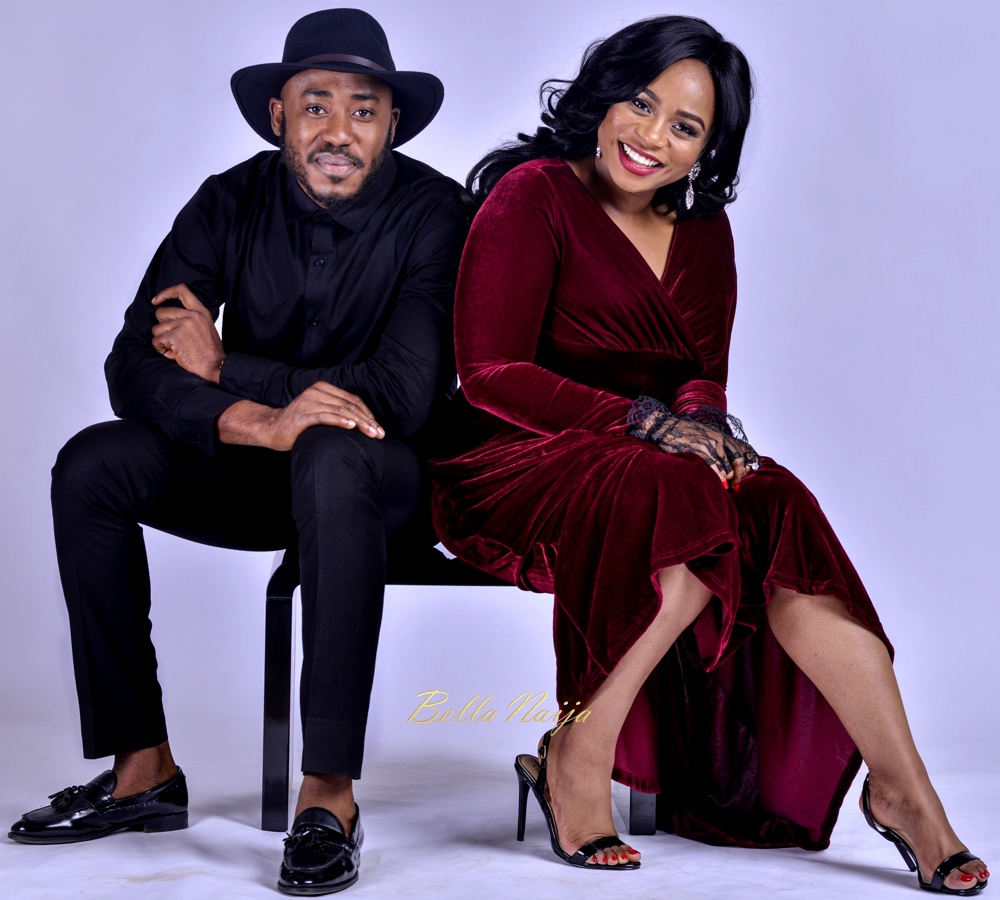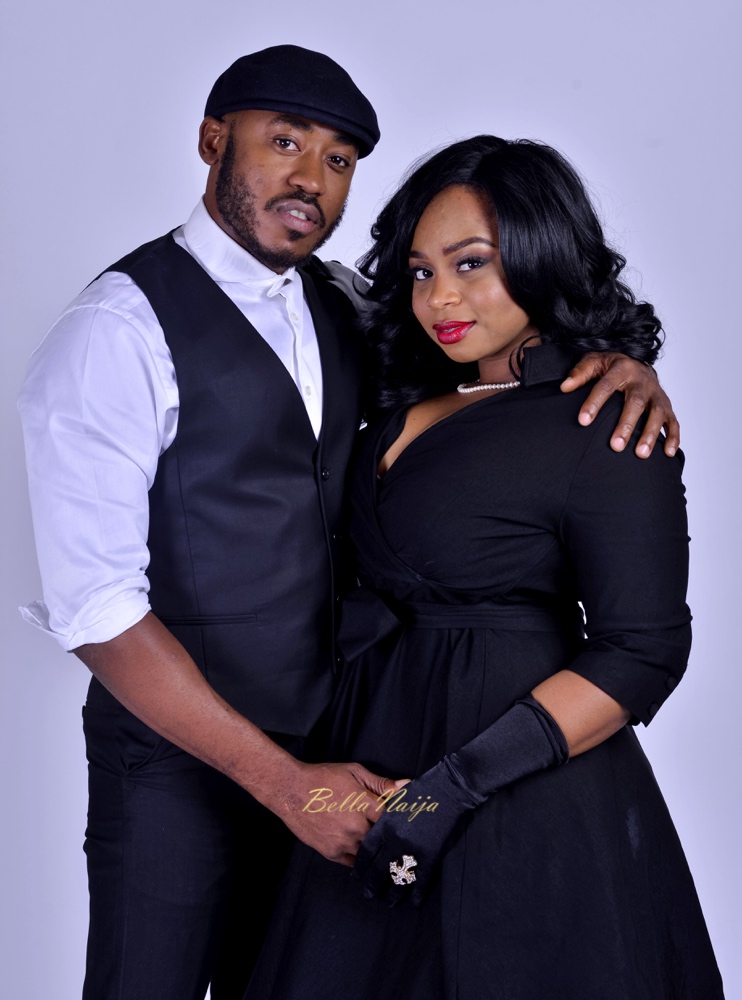 Advice for Other Couples – they planned their wedding themselves!
1. It might sound Cliche' but pray! pray!! pray together!!! It truly works!

2. Attend pre-marital counseling together if possible. I came back to Nigeria solely for it and many thought I was being ridiculous but in the end I'm glad I did.

3. People will have opinions about this or that but at the end of the day, the only person you really should be listening to is your partner. Block out any negative energy.

4. Talk about everything: budget, likes, dislikes, necessary, unnecessary, what you're willing to spend on and what not. Ladies! bear in mind that men tend not to see the importance of most things, Fellas! It may be useless to you but if it's important to her, try to be considerate as long as it's nothing super outrageous.

5. The wedding planning process can be a pain in the neck especially because we planned our wedding ourselves, so try not to let it put a strain on your relationship. Be careful about each other's feelings and always remember "if in the end, you are married, then it was a success!"

6. Get a day-of-coordinator, especially if you don't have a planner! Although we planned our wedding ourselves, I always knew the importance of having a professional on ground to make sure everything we planned was in place. All that planning would be useless without a co-ordinator really.
Wedding Highlights
When we read our vows to each other.
Our first dance! We danced to Brandy's version of Bryan Adams' (Everything I do) I do It For You. We both love Brandy's voice and her rendition of that song, so it was a no brainer selecting it for our first dance.
The wedding shoe game! Our MC Benny Ark was a riot. He was absolutely hilarious and did not hold back on the questions!
We had so many highlights, so it's hard to select really. Our day was truly a dream.
~ White Wedding | Photography by Roqan Ojomo and Diko Photography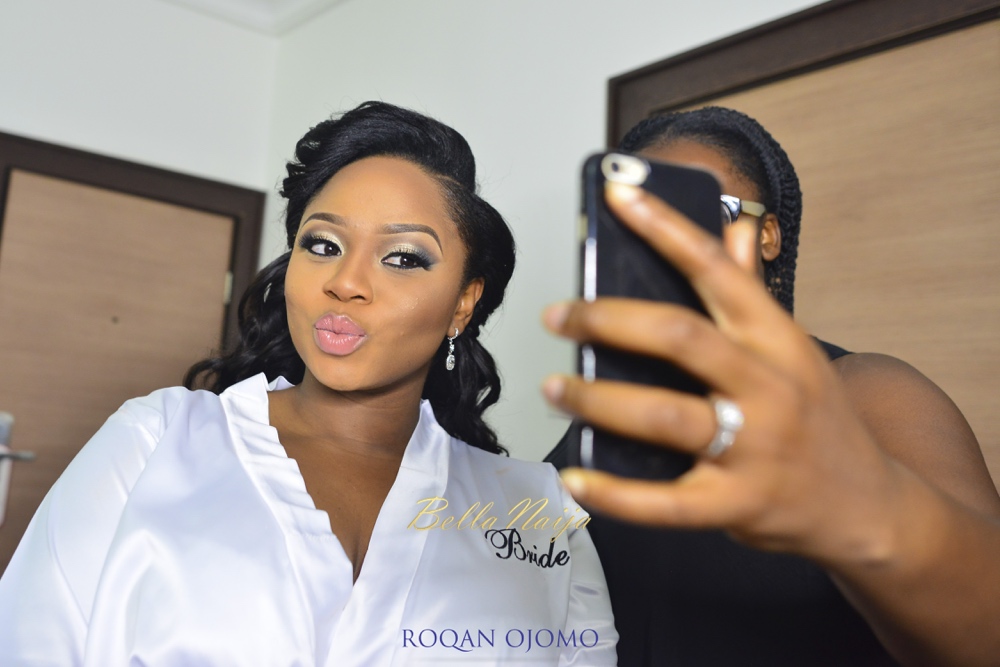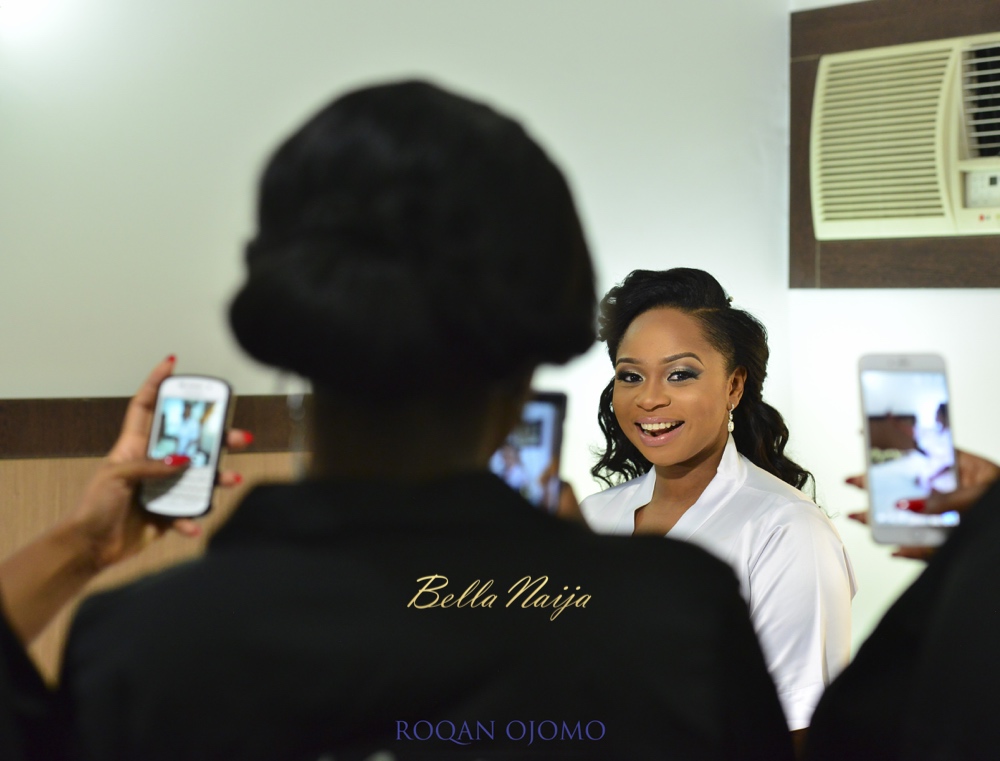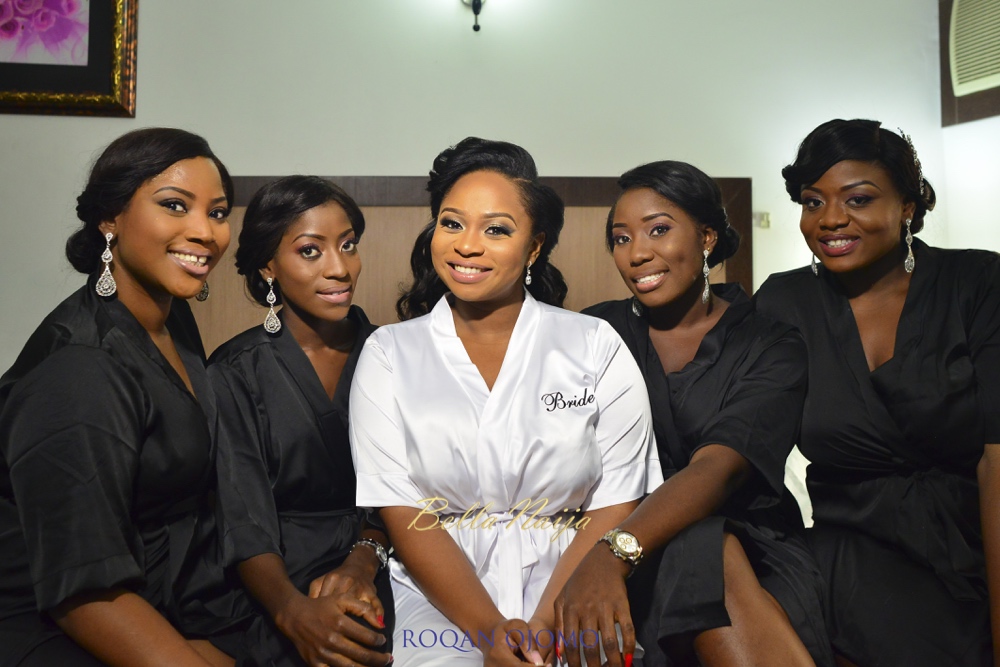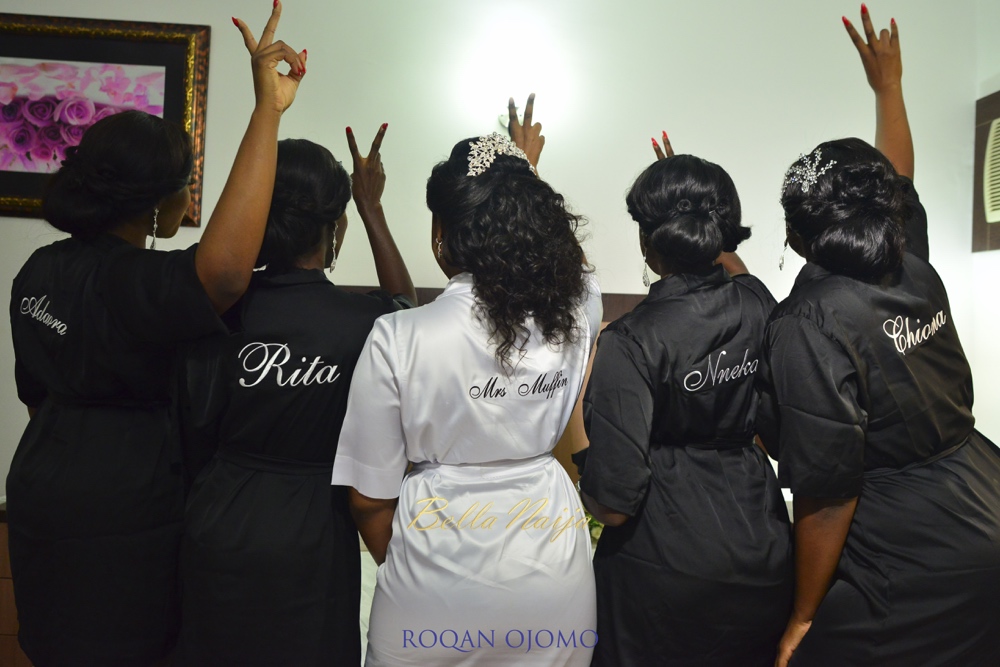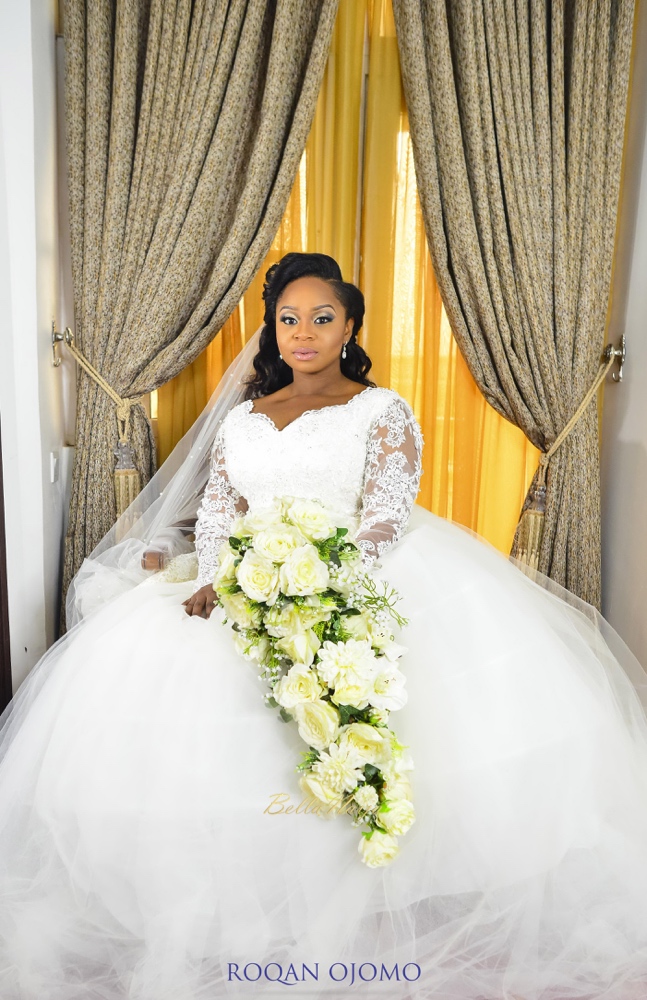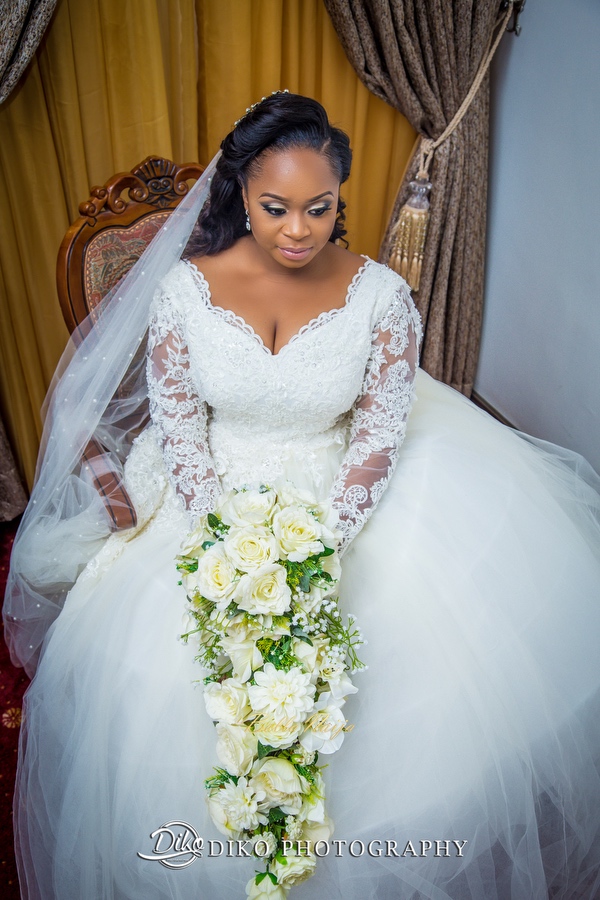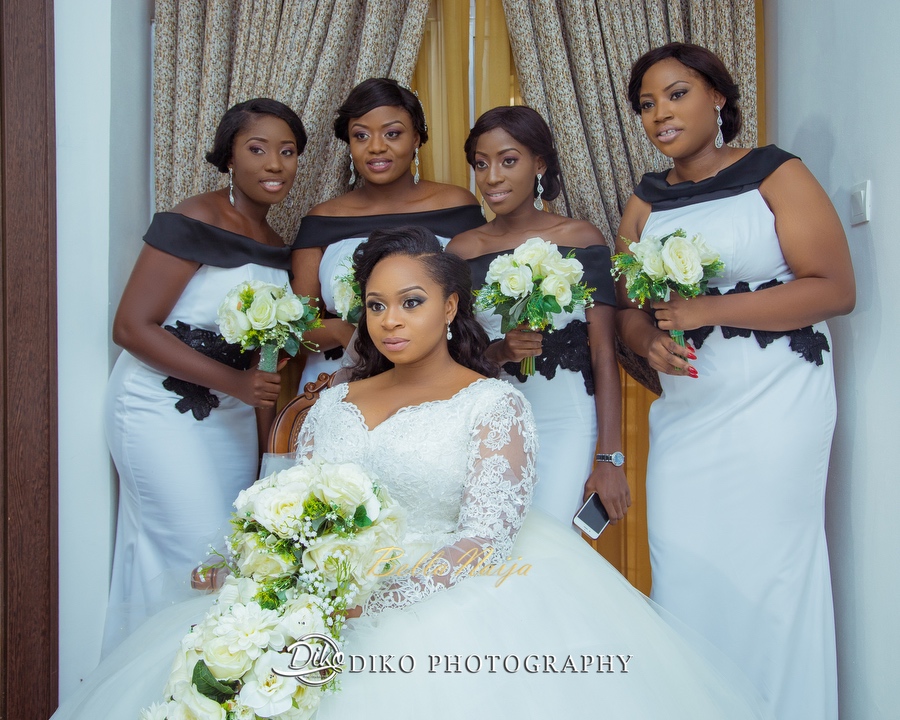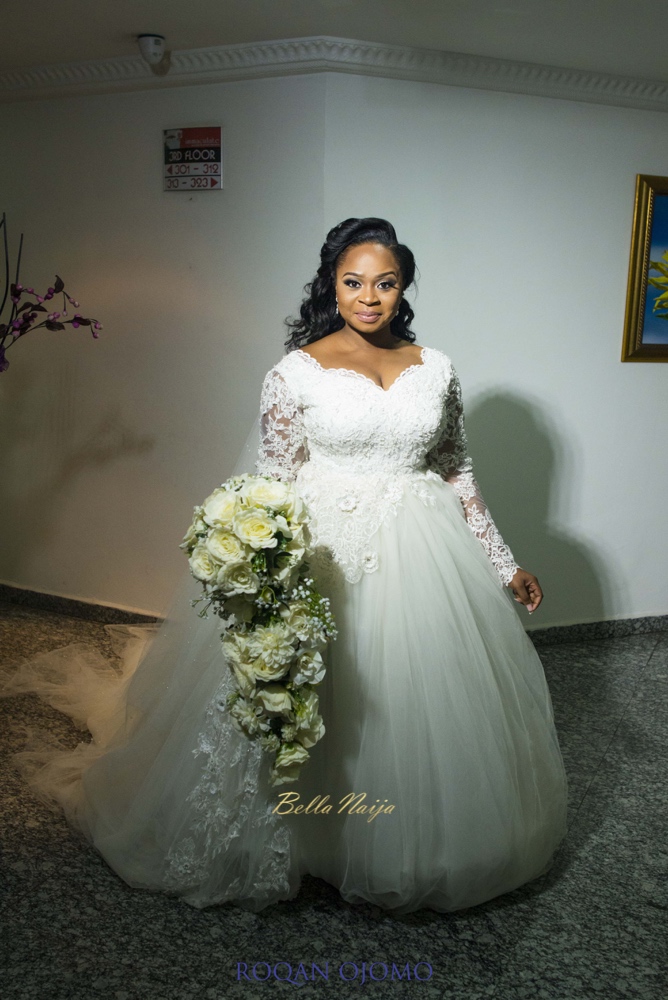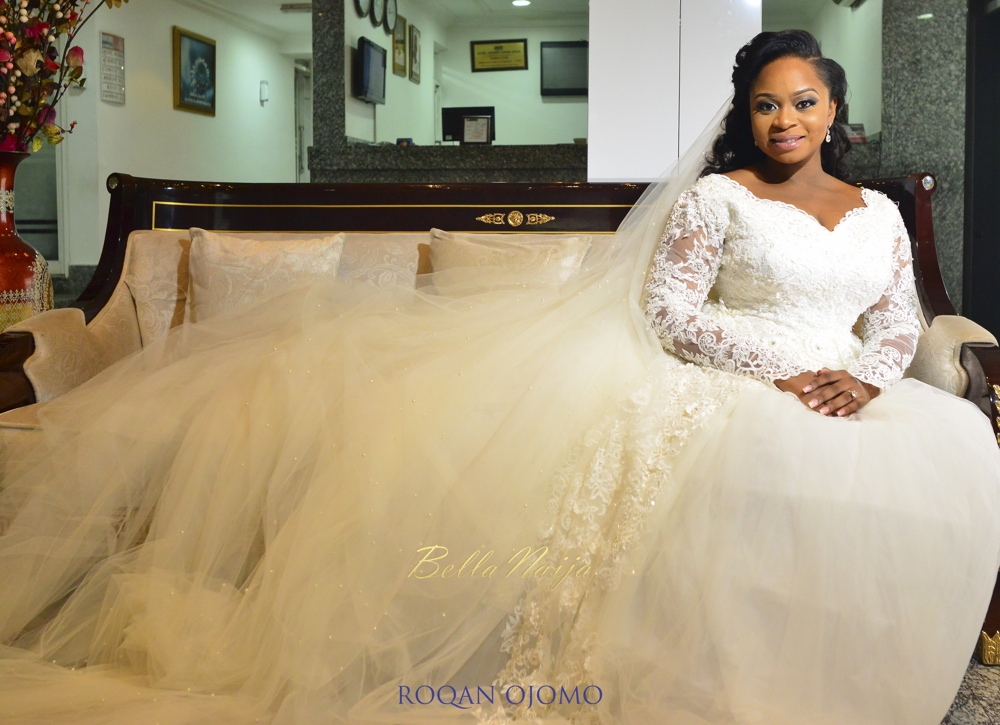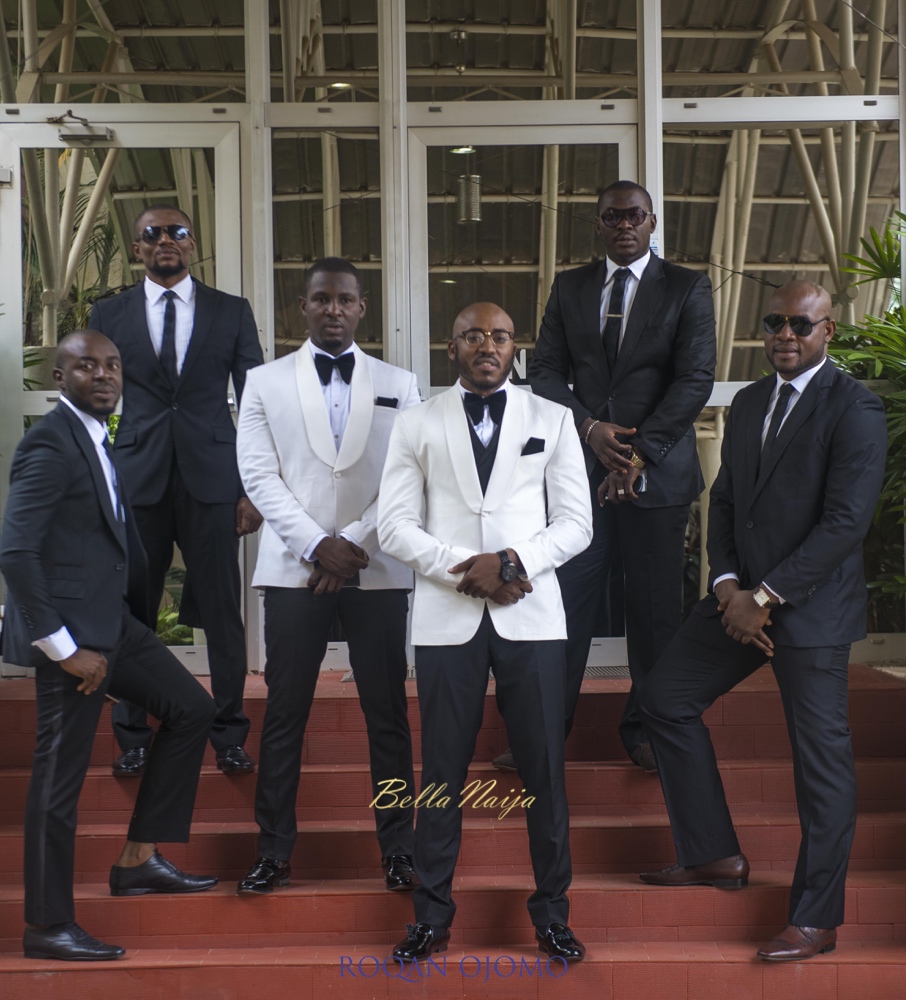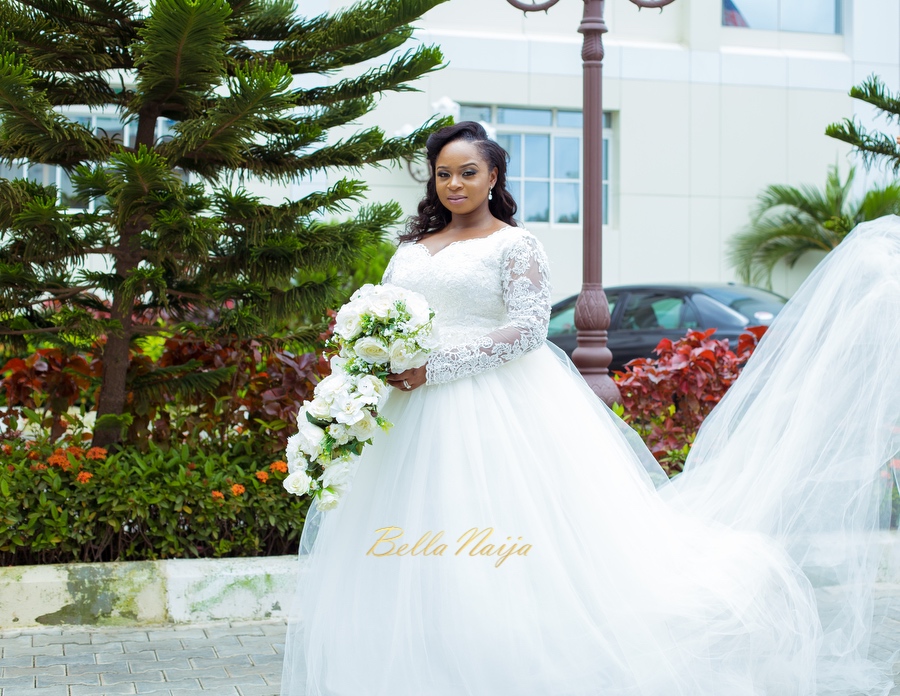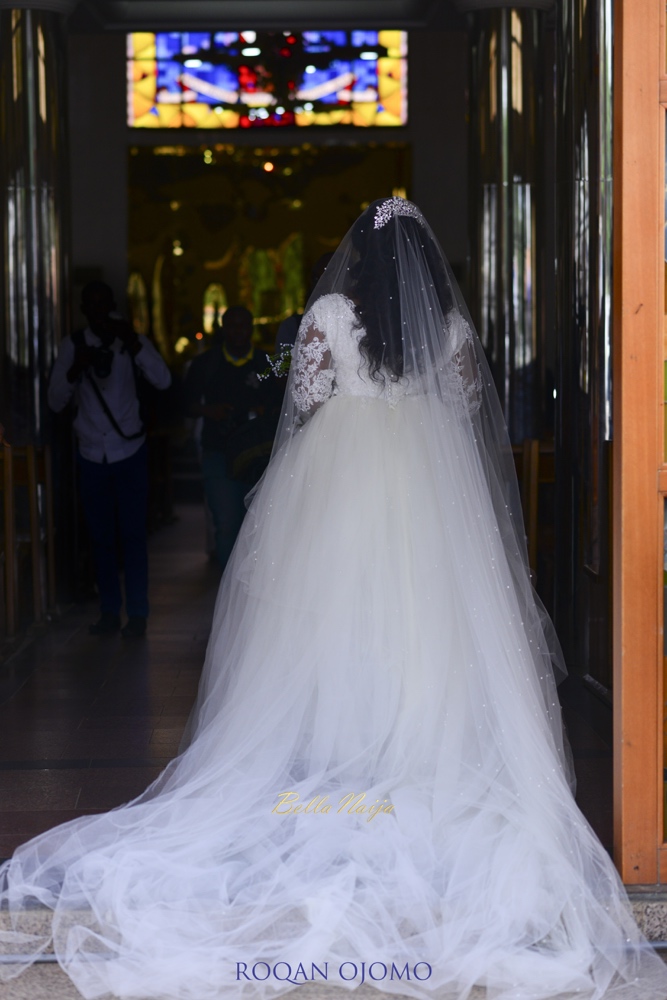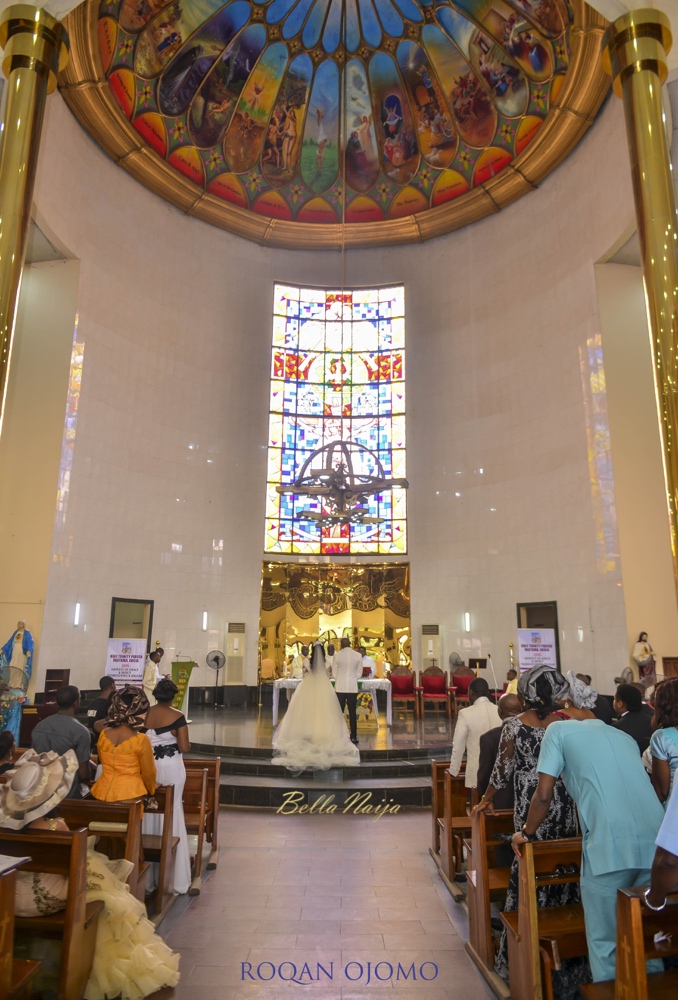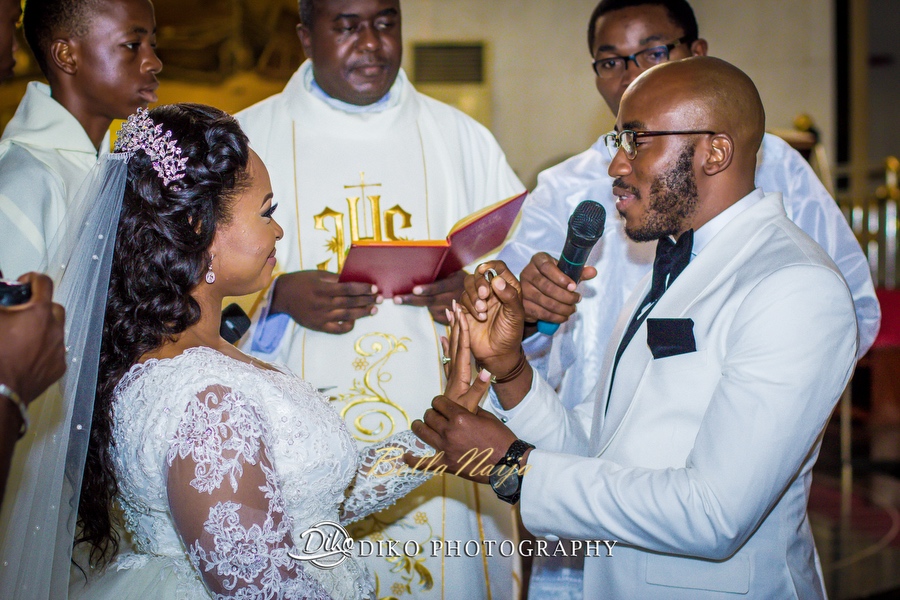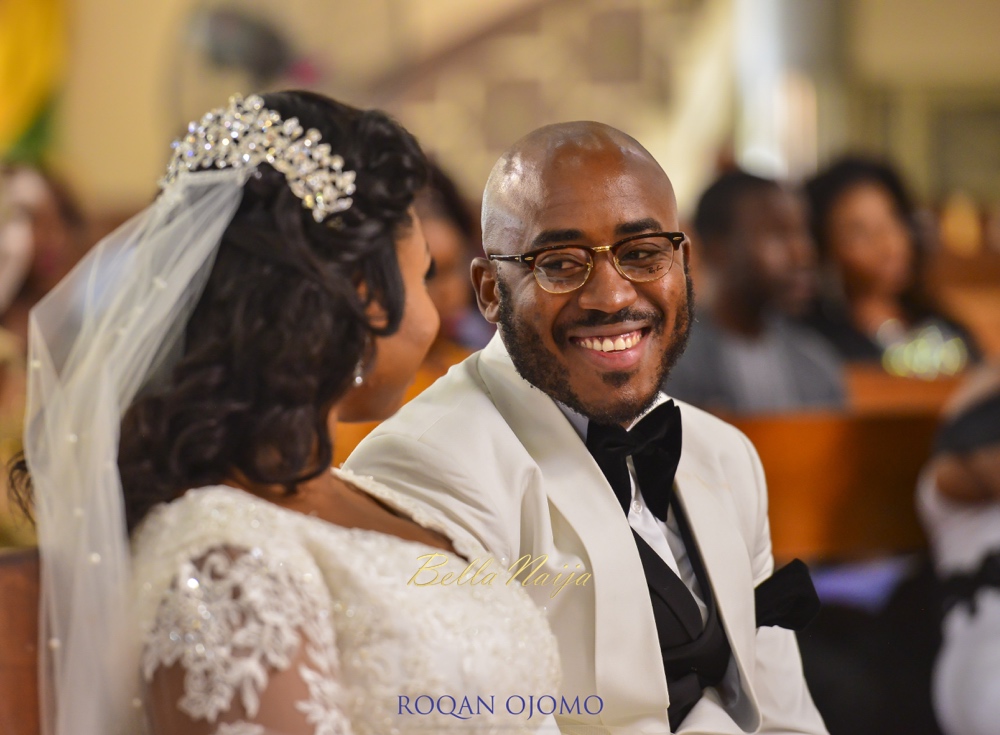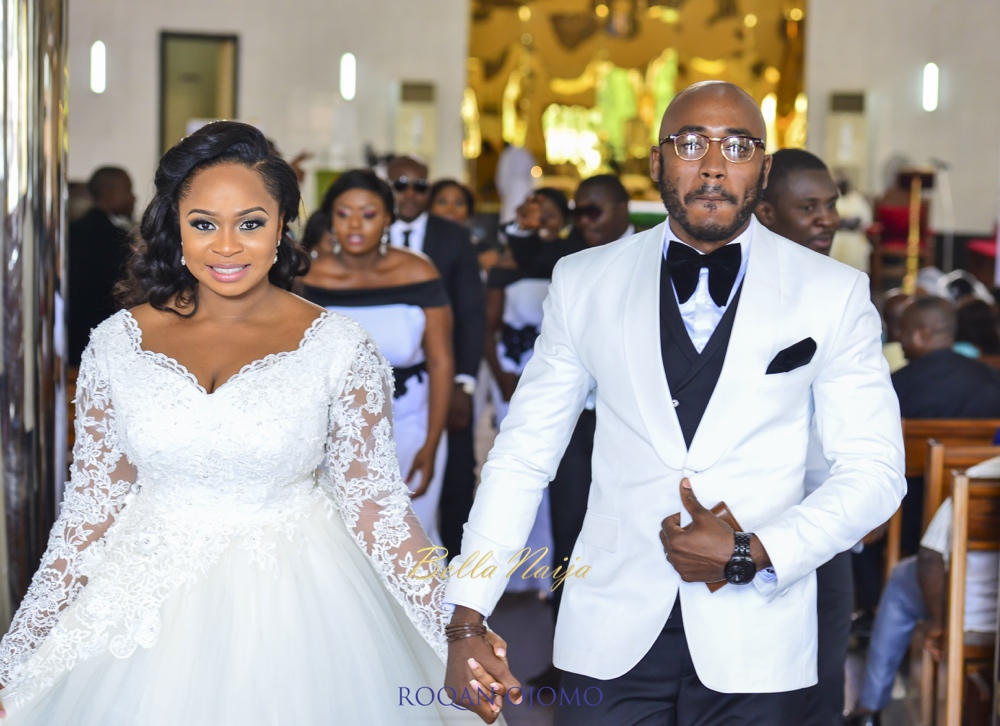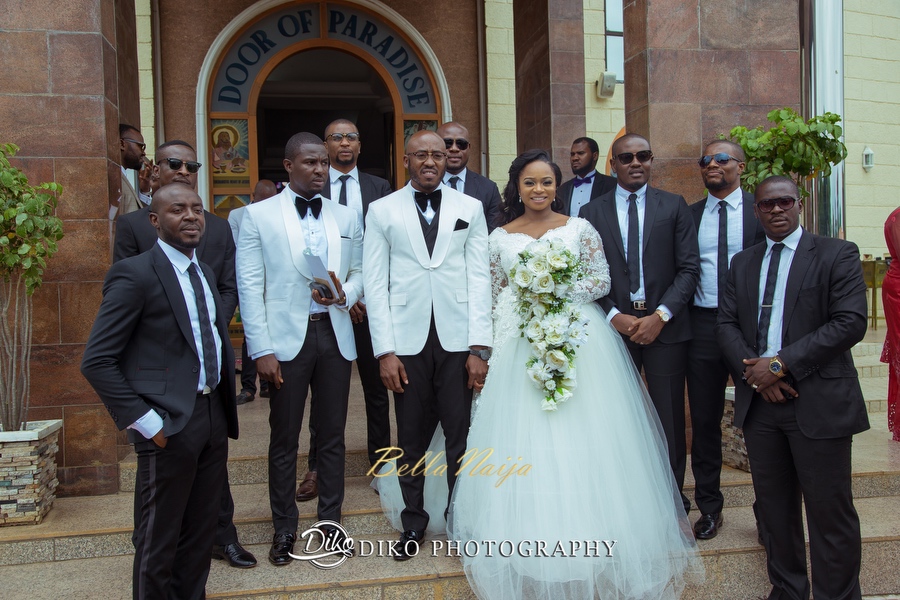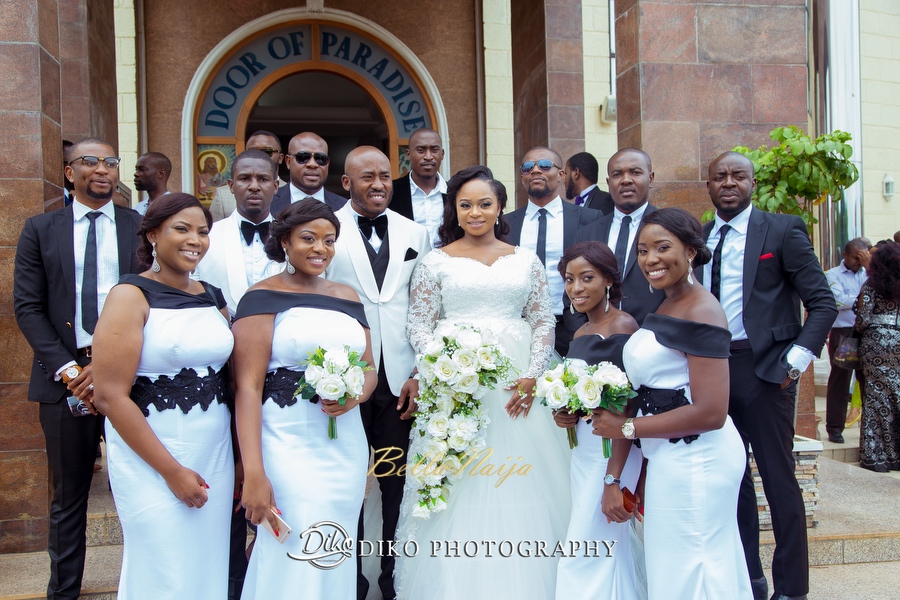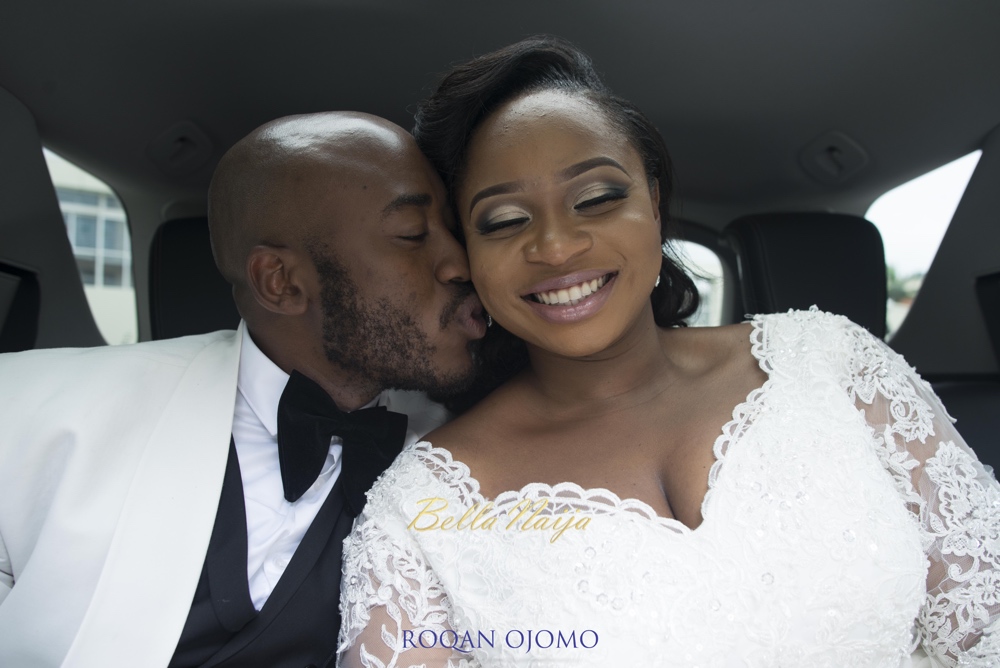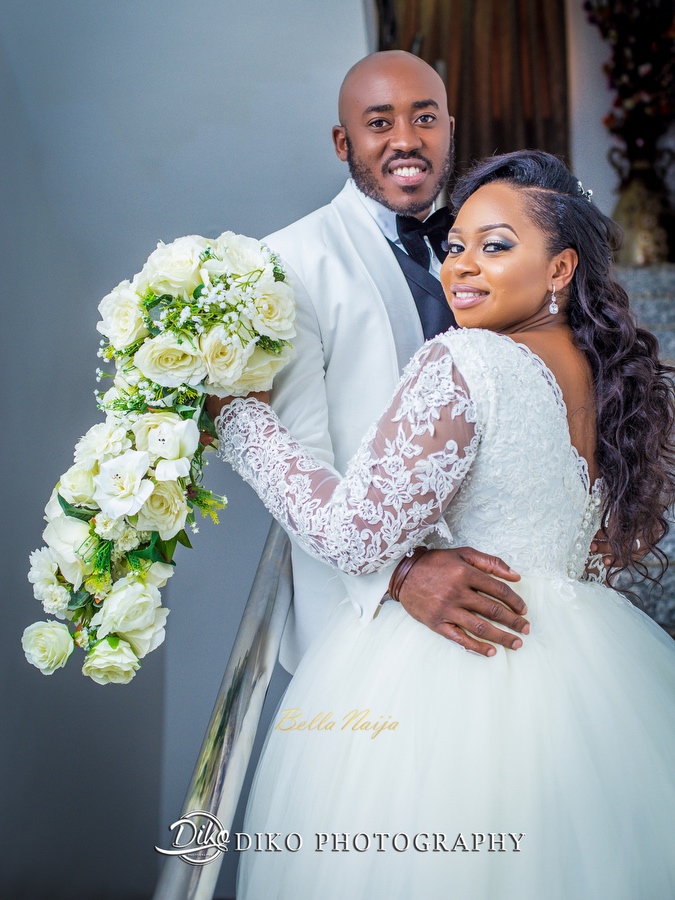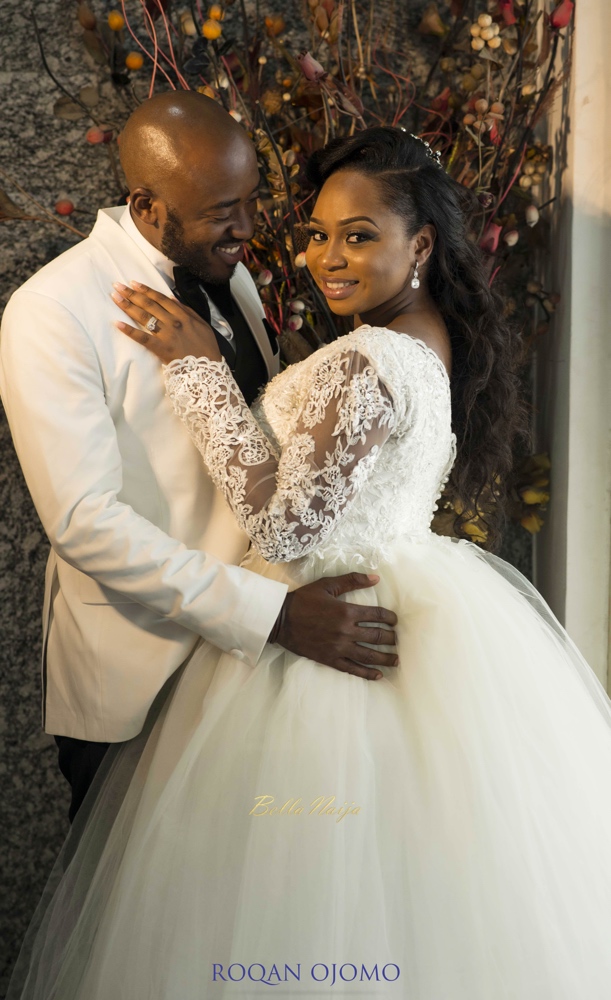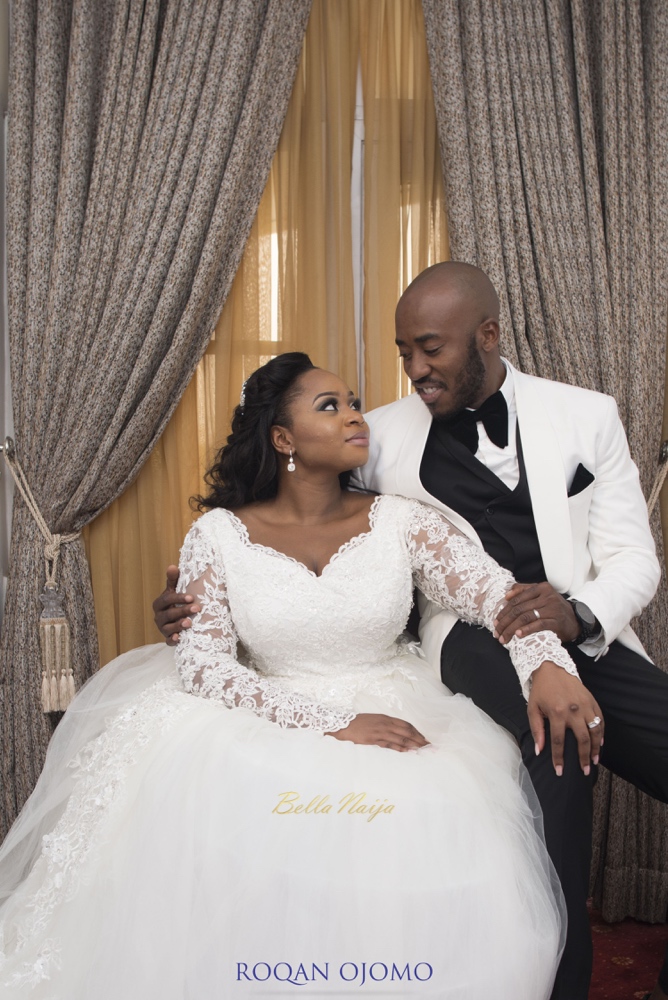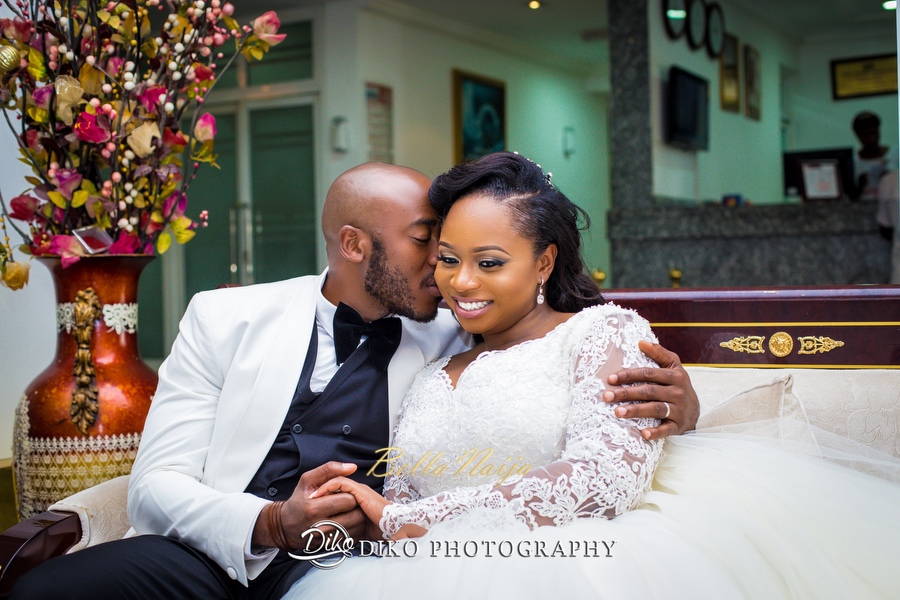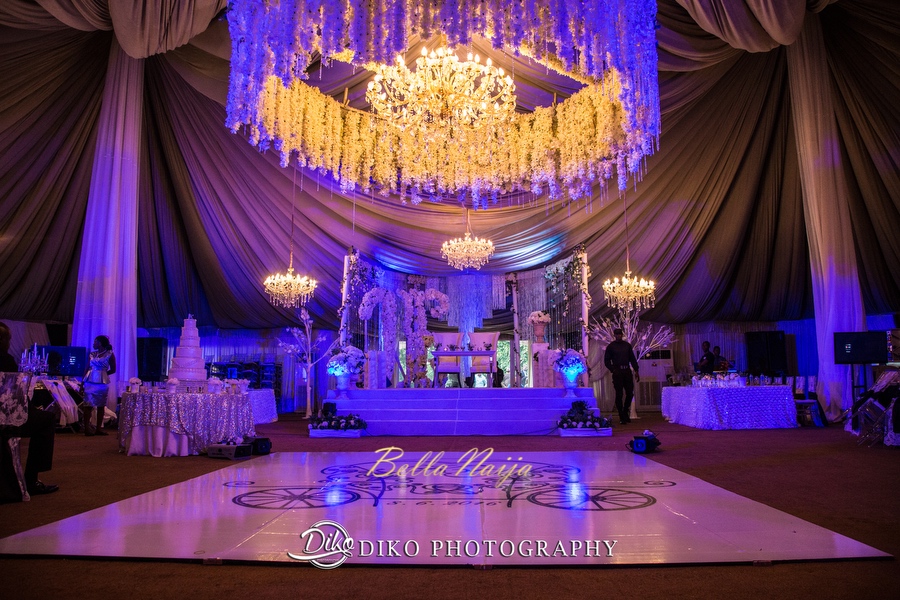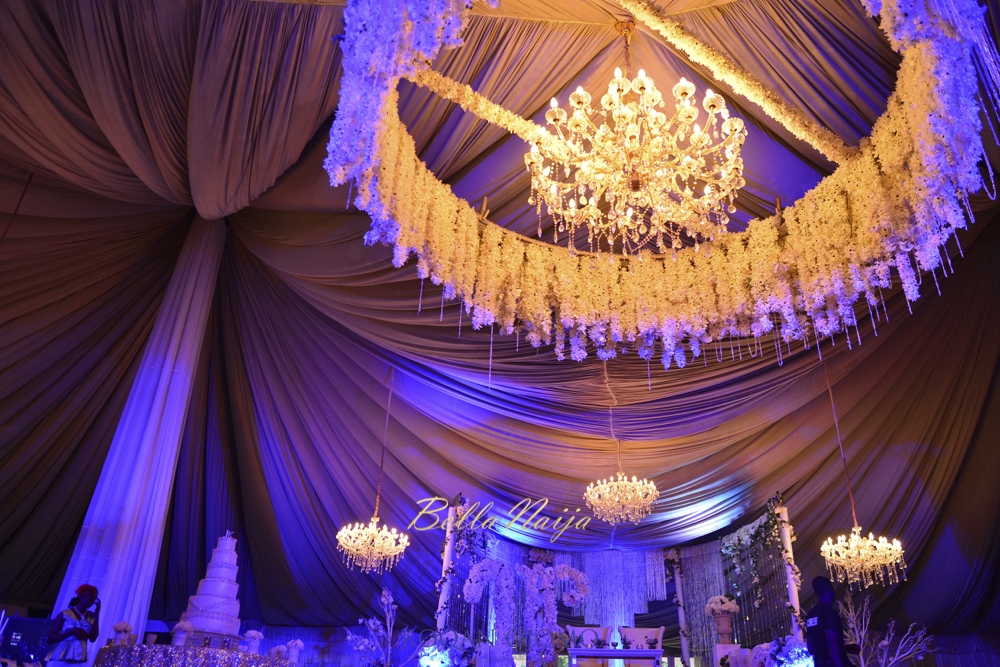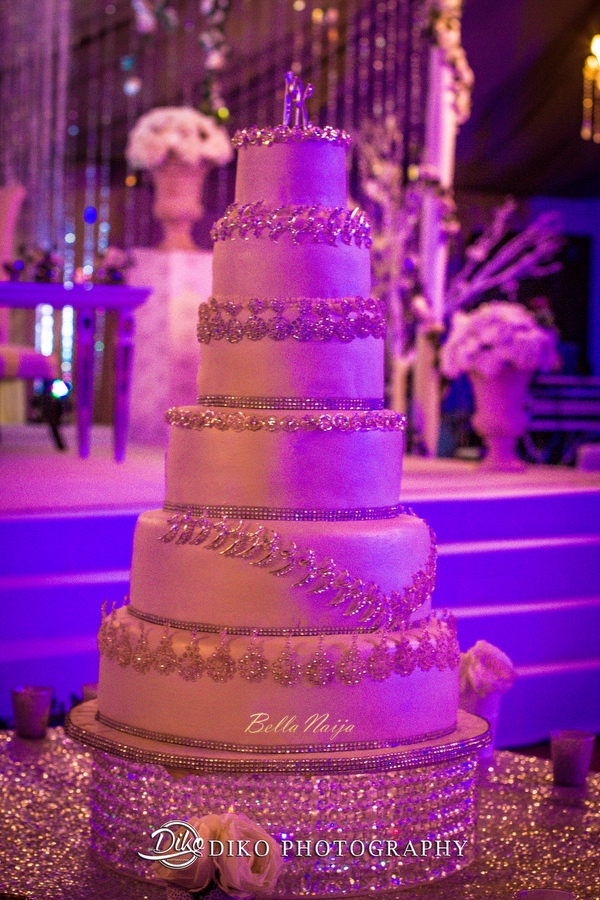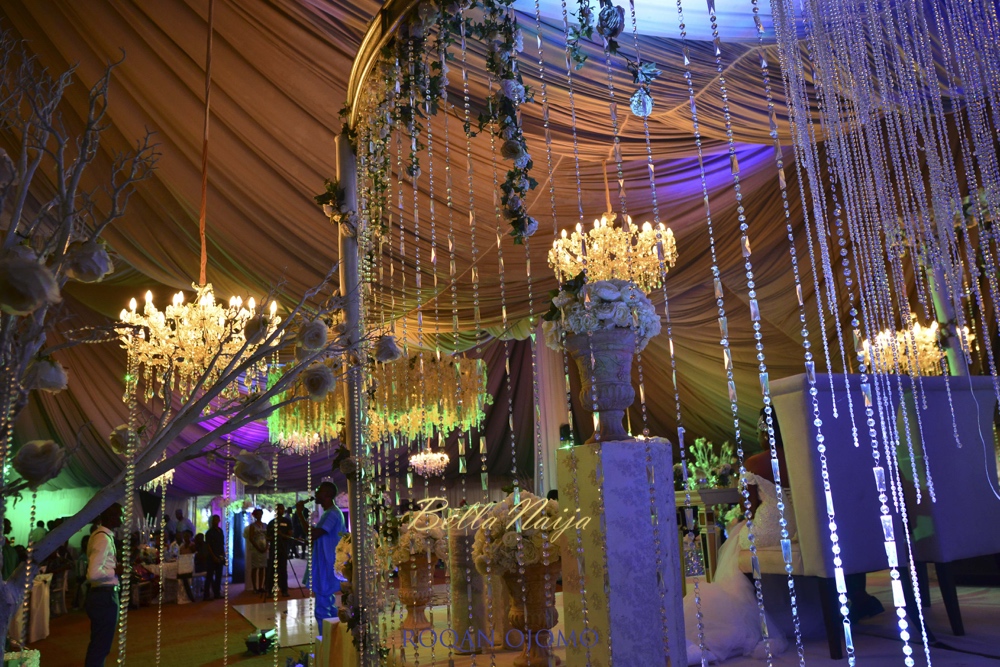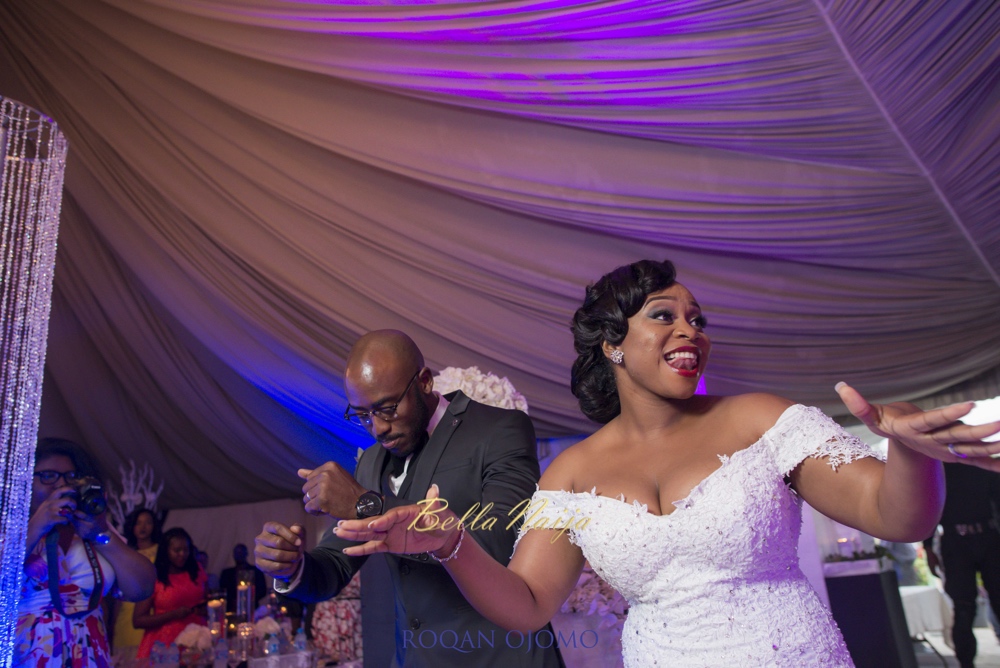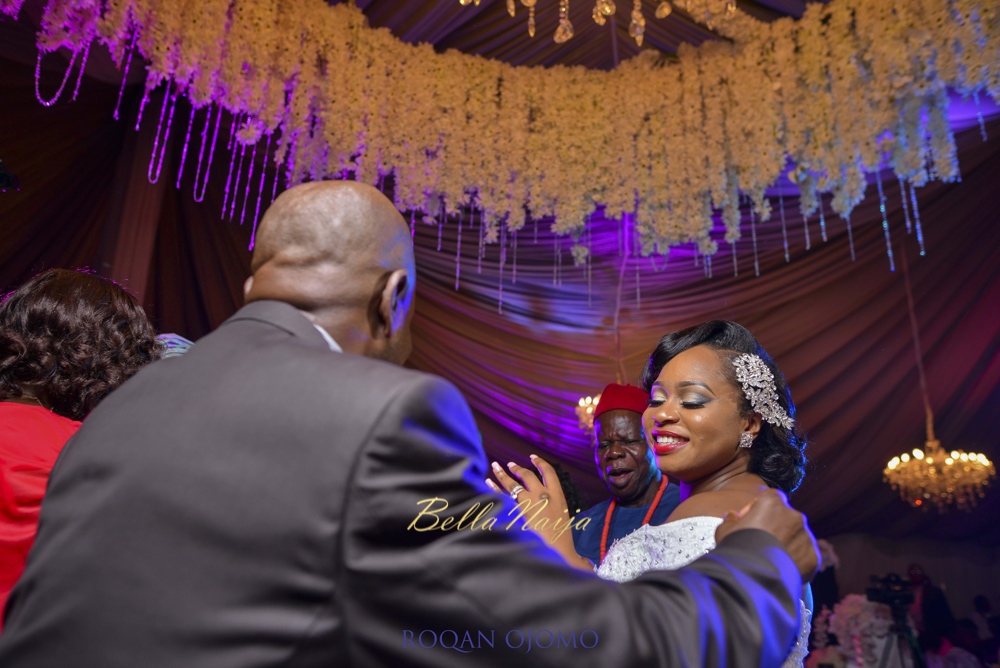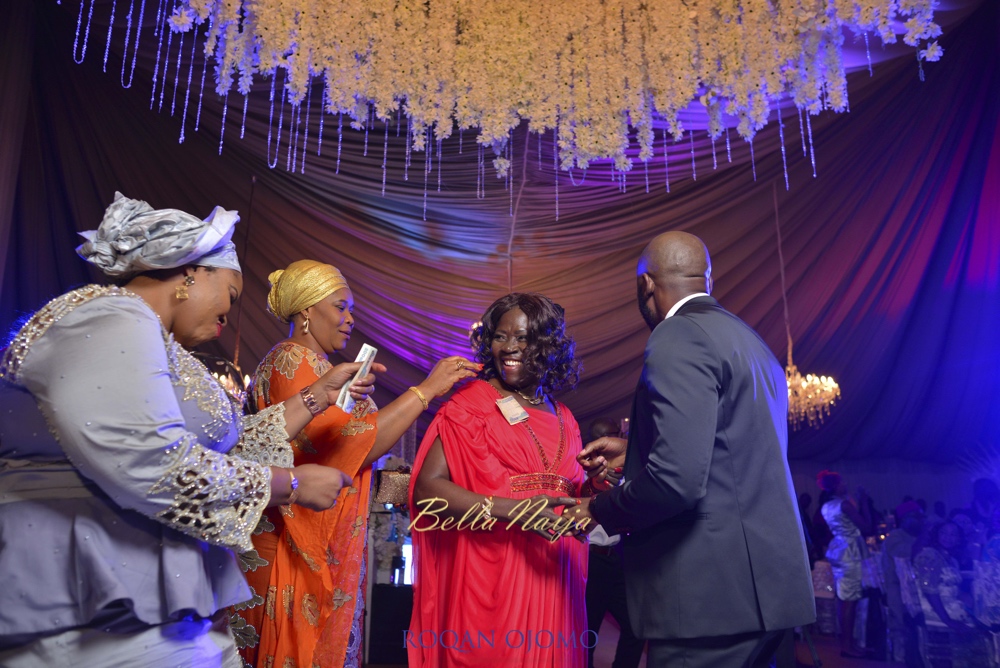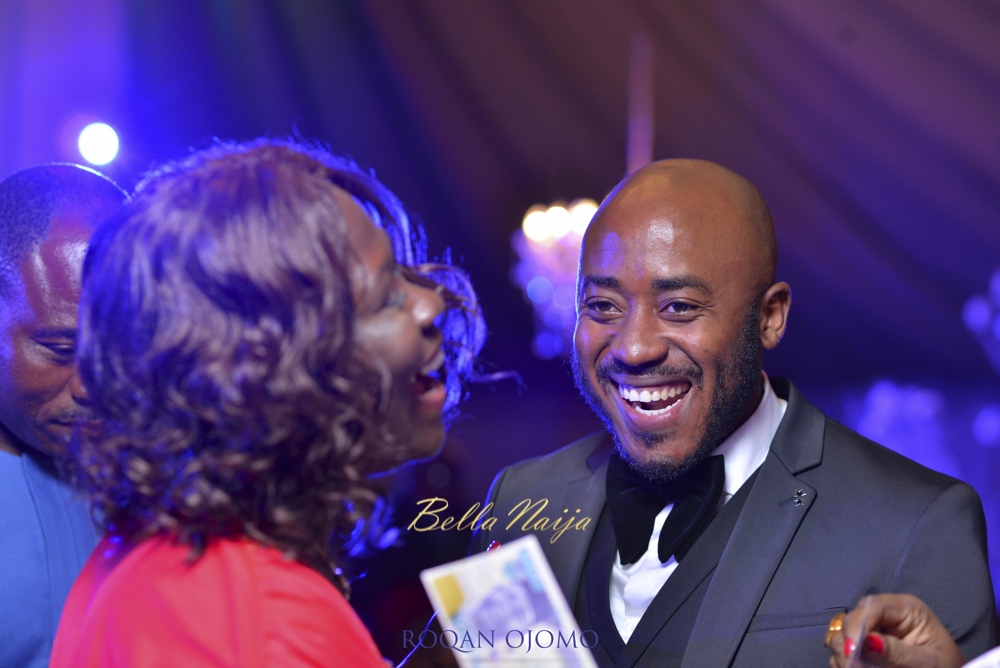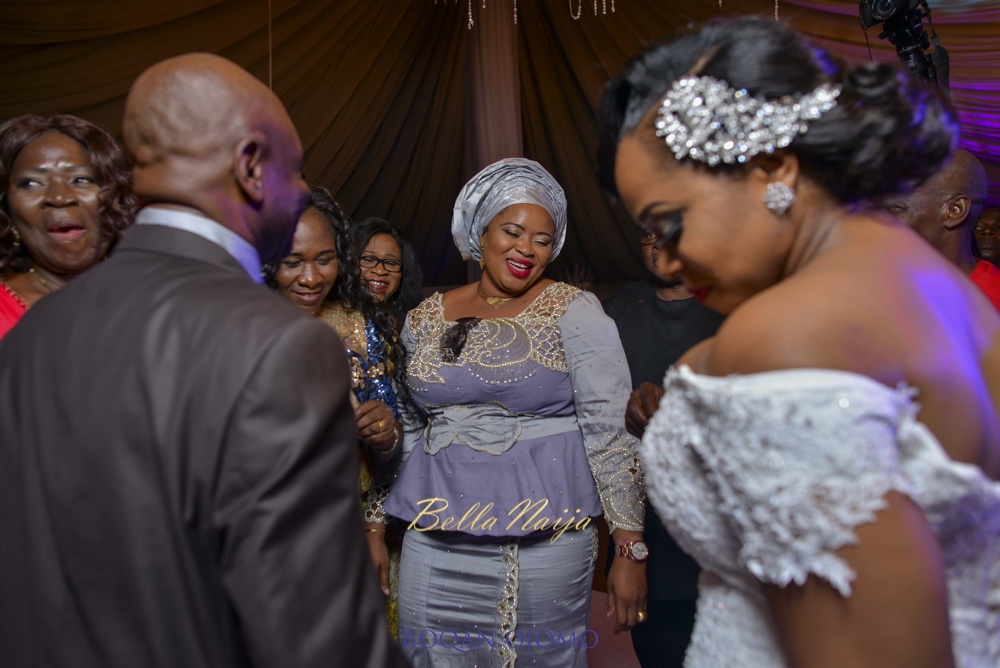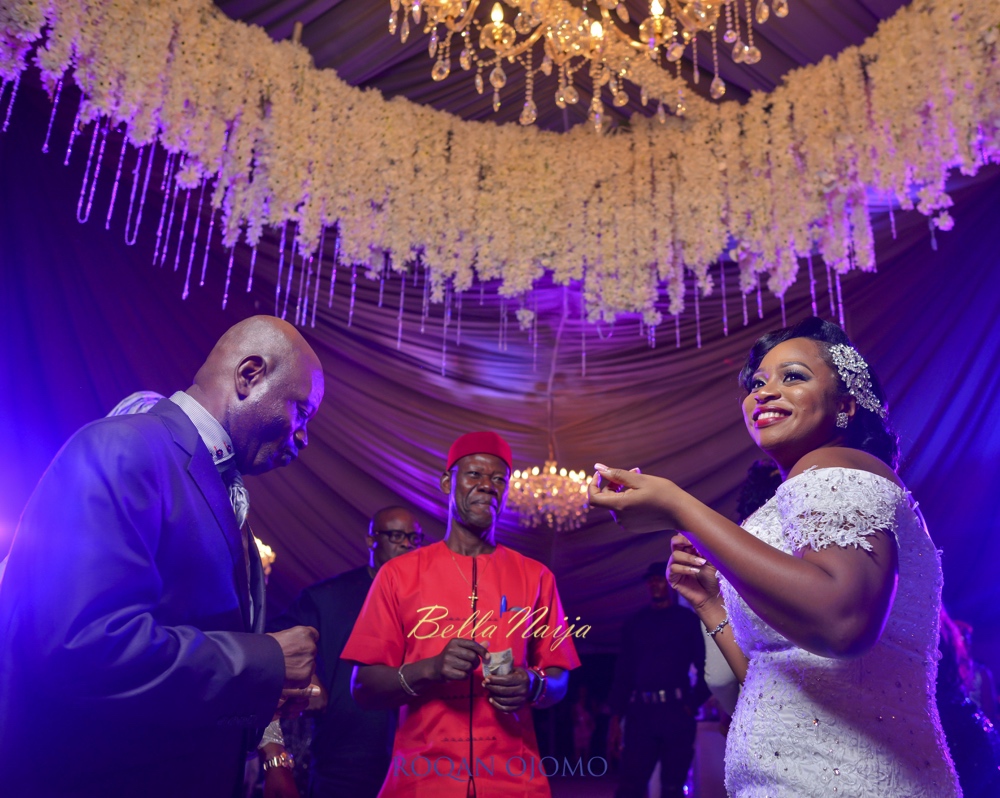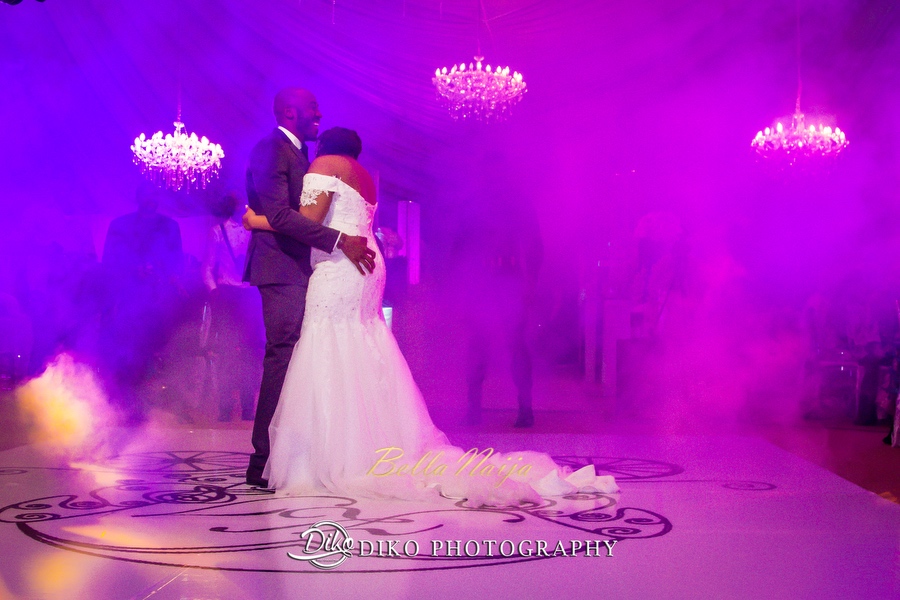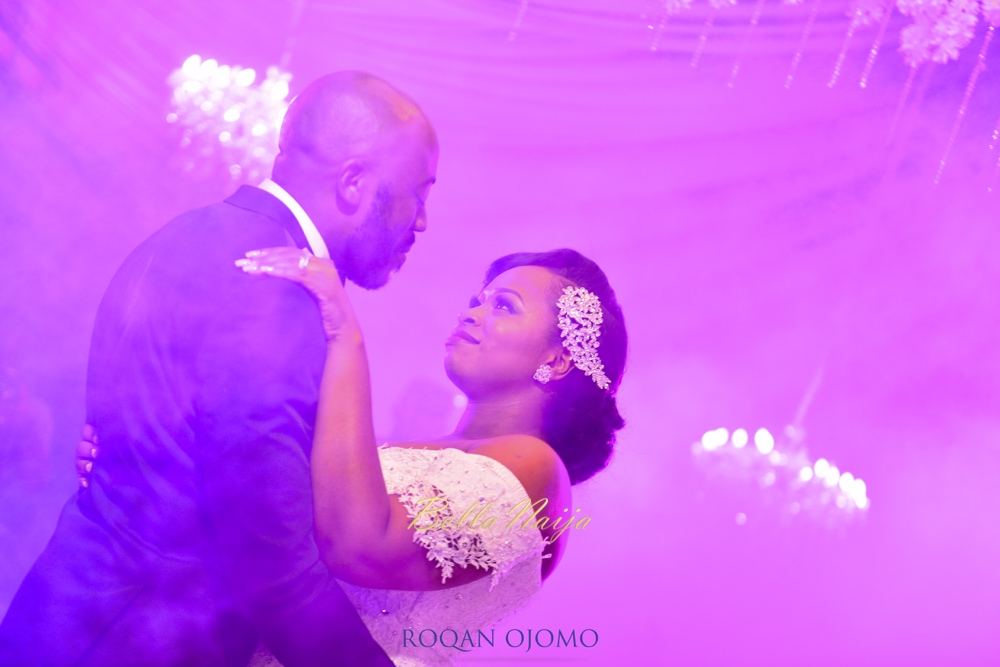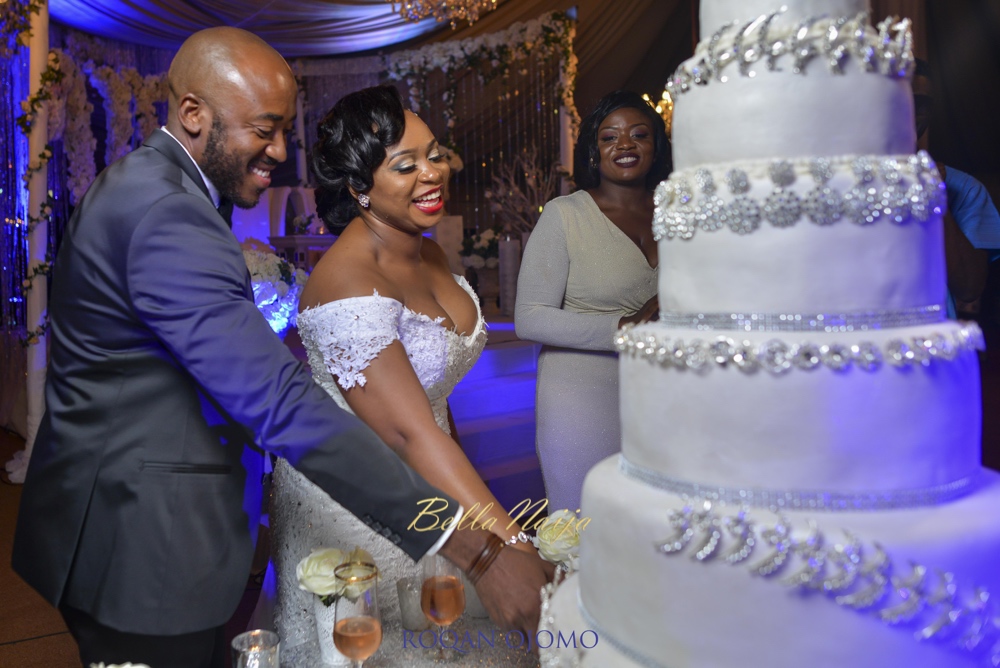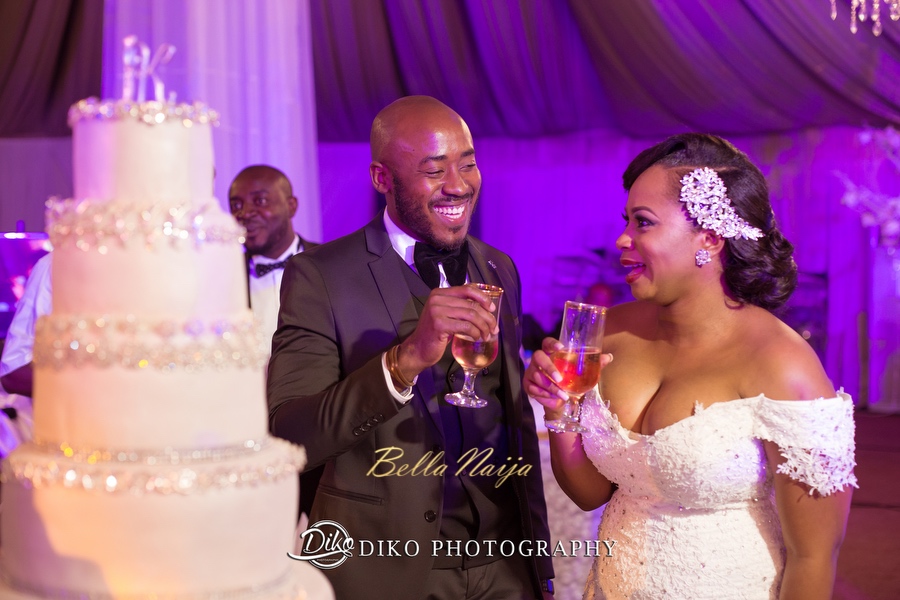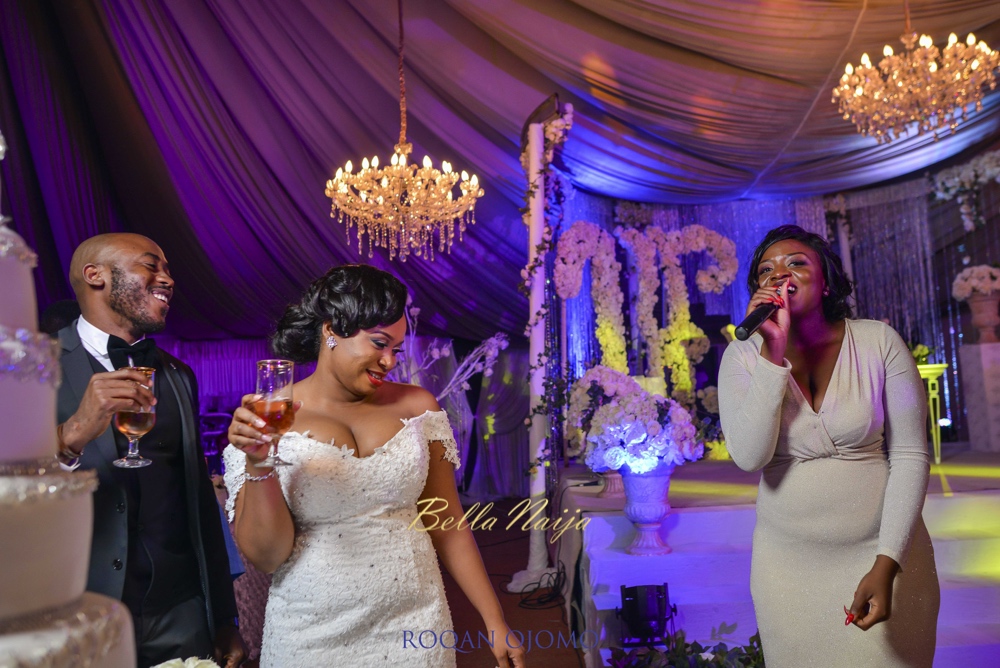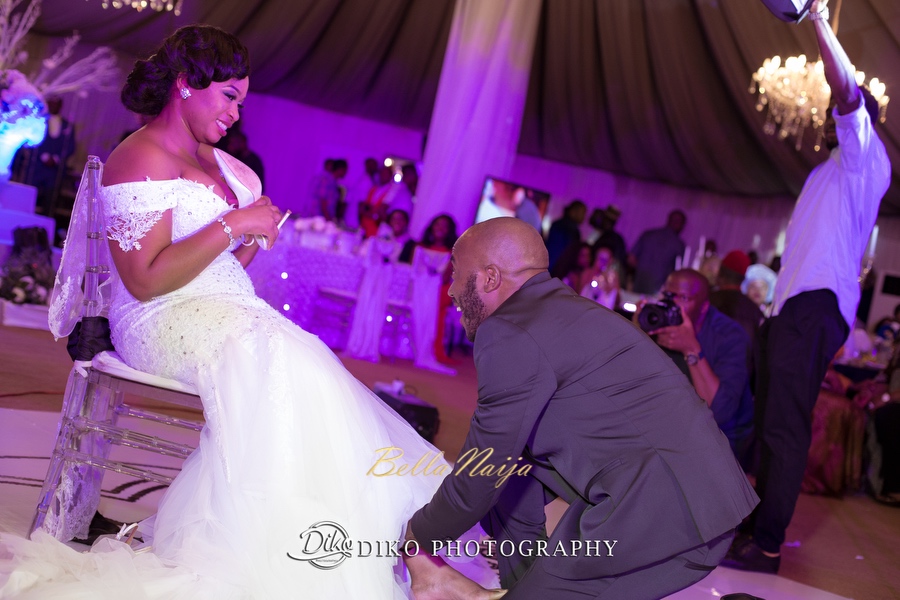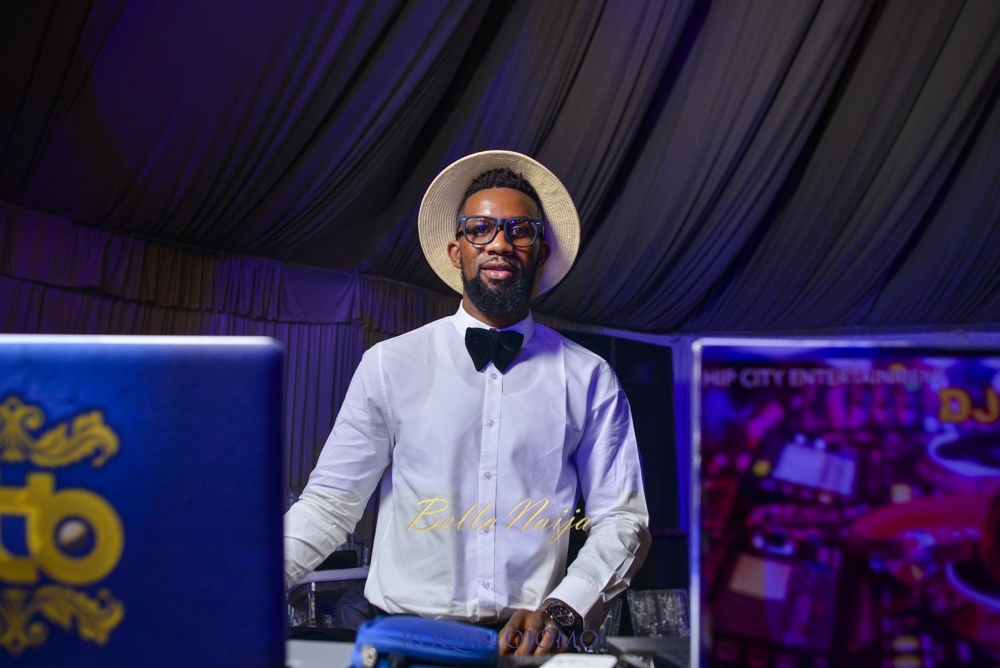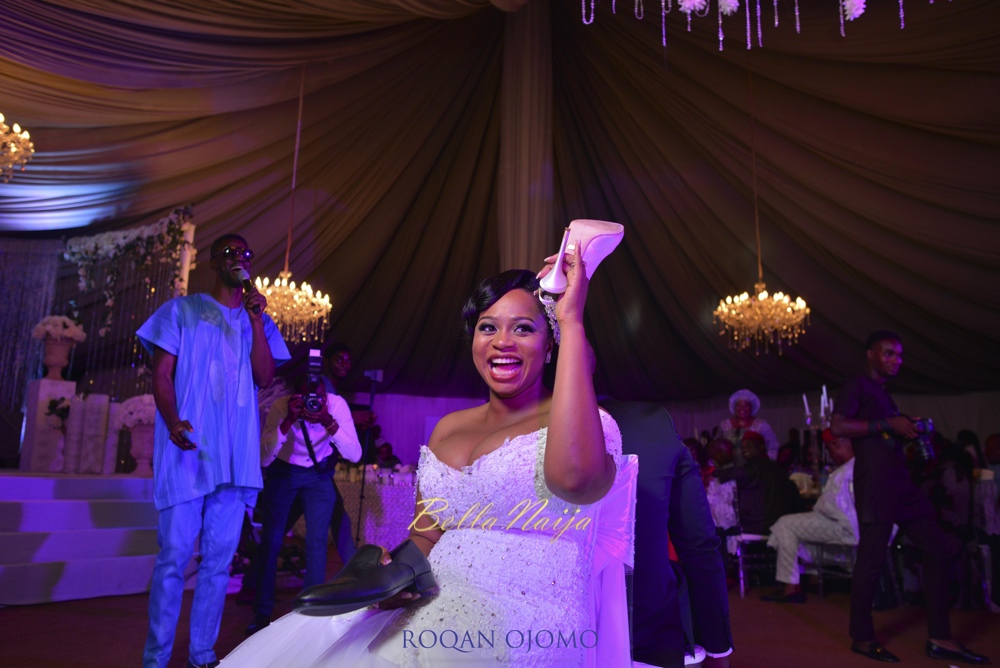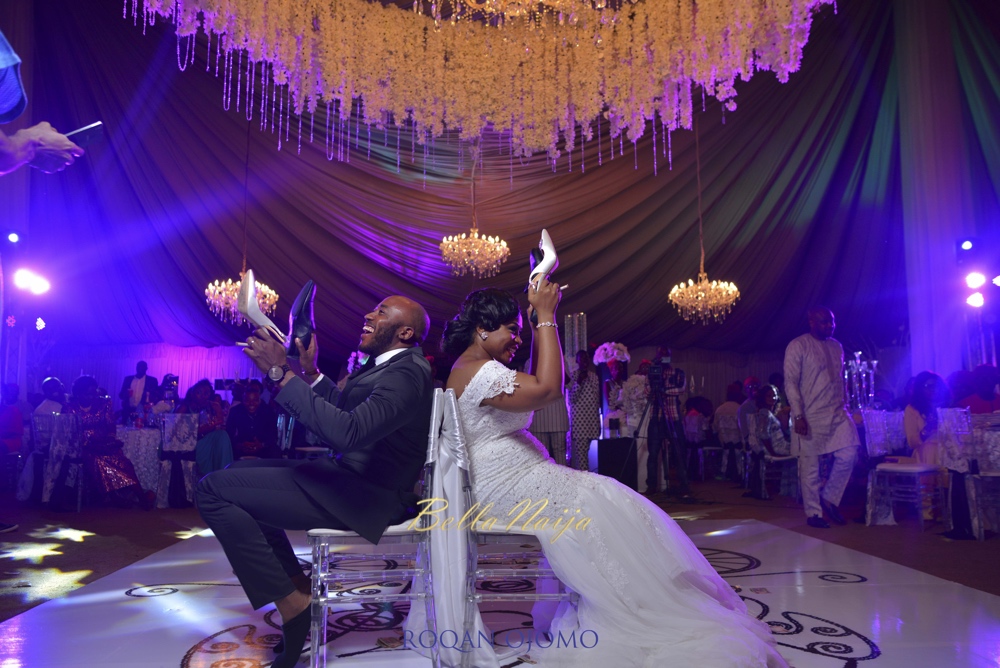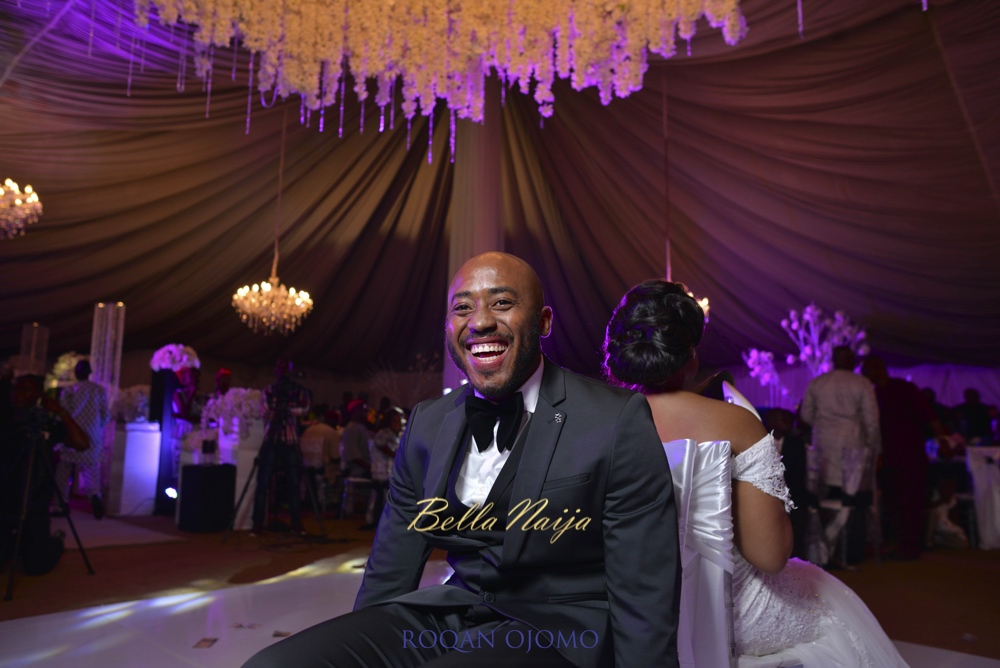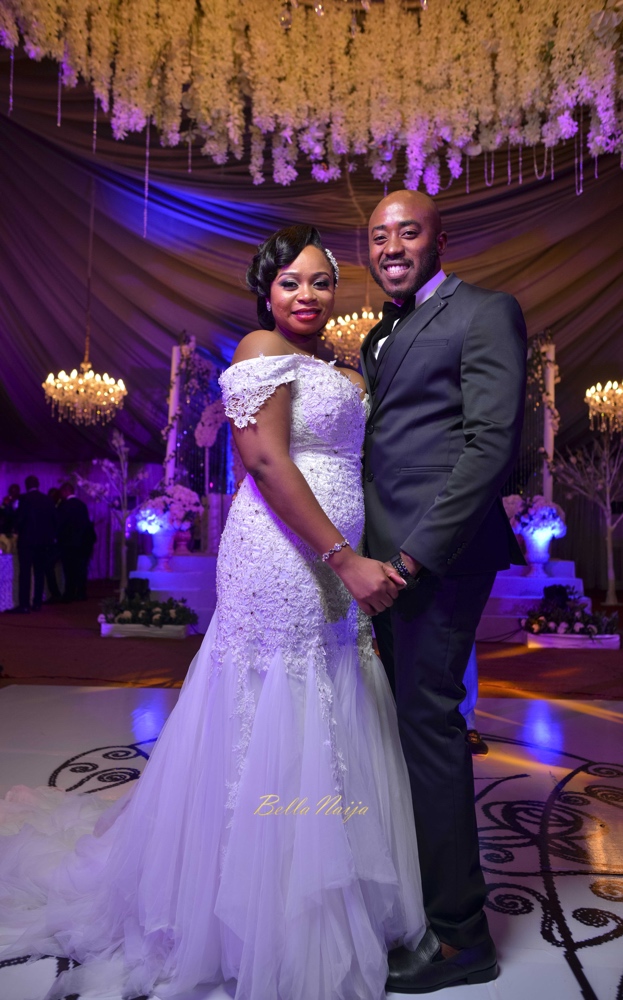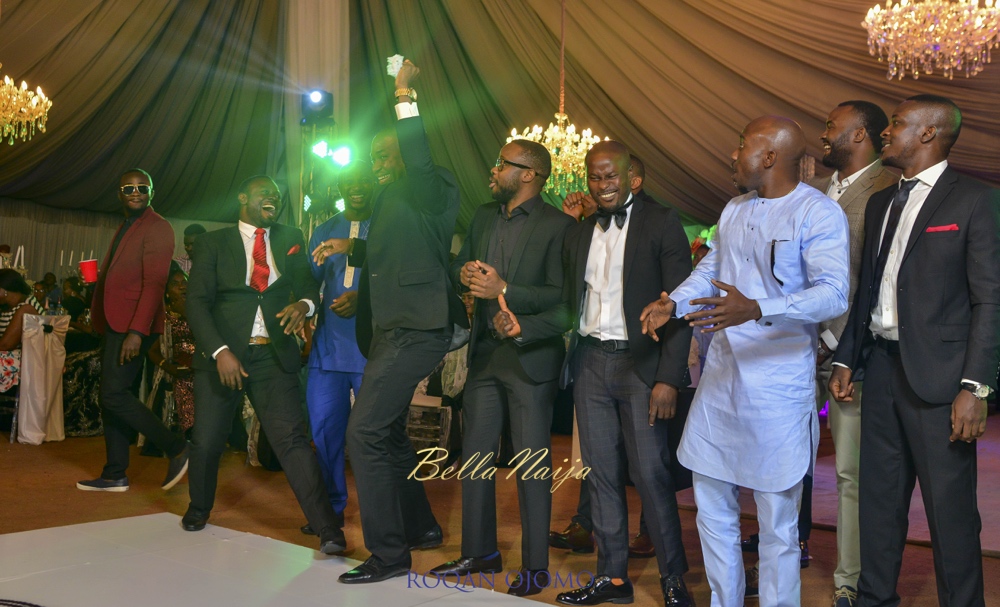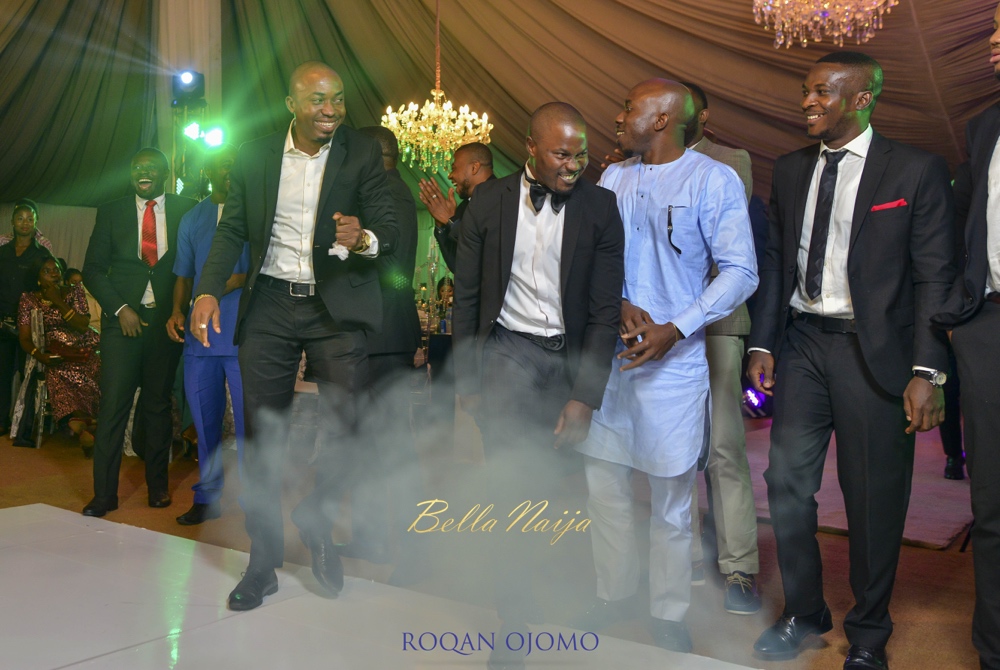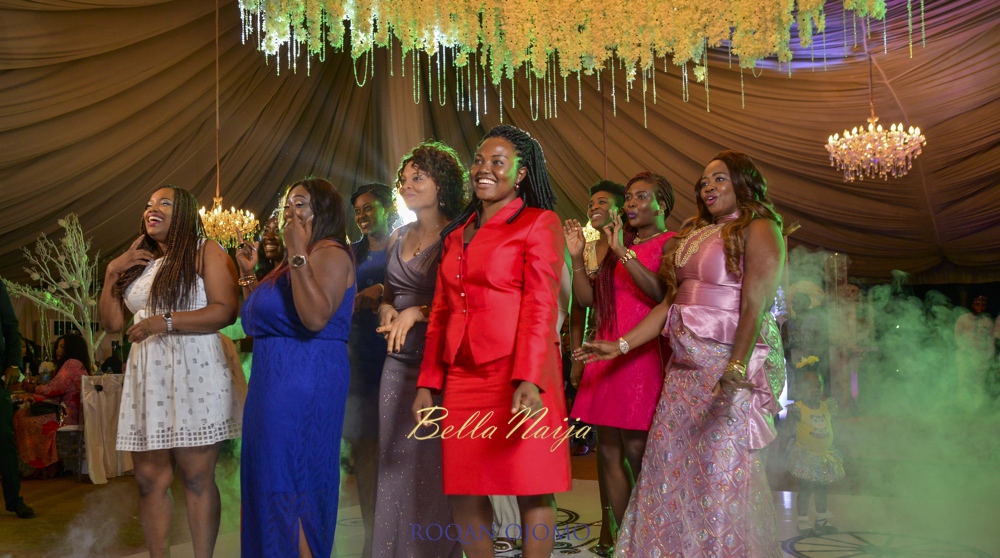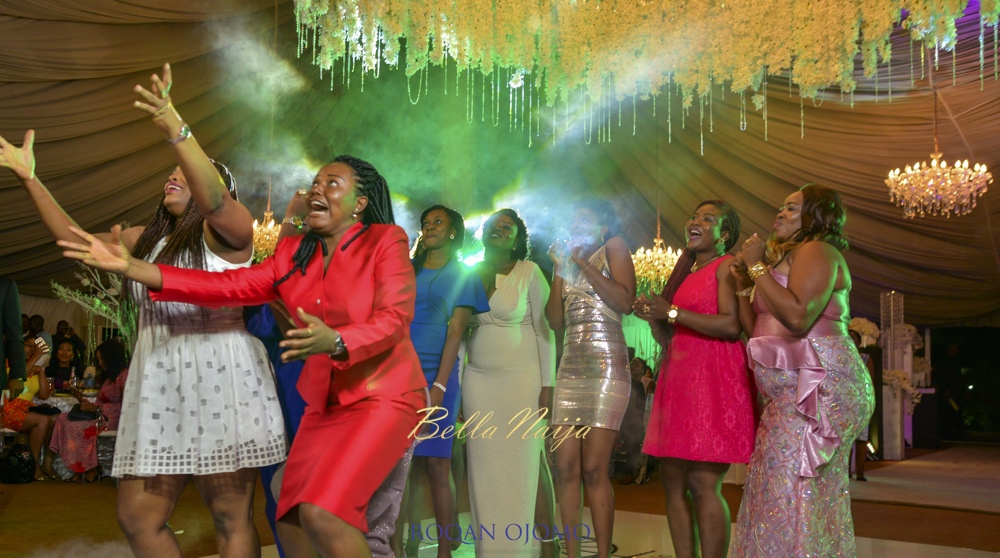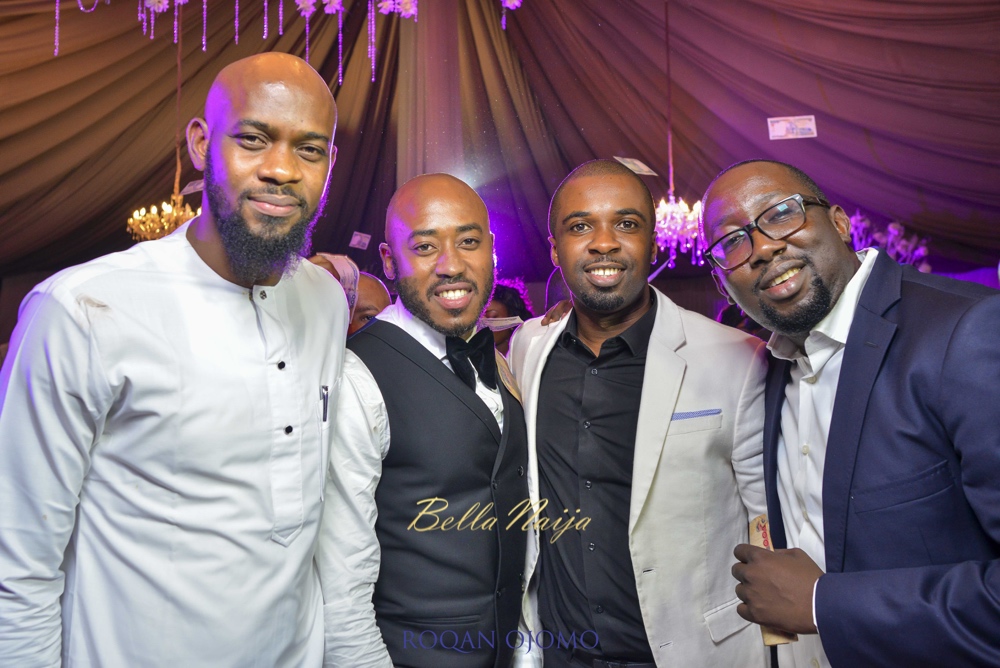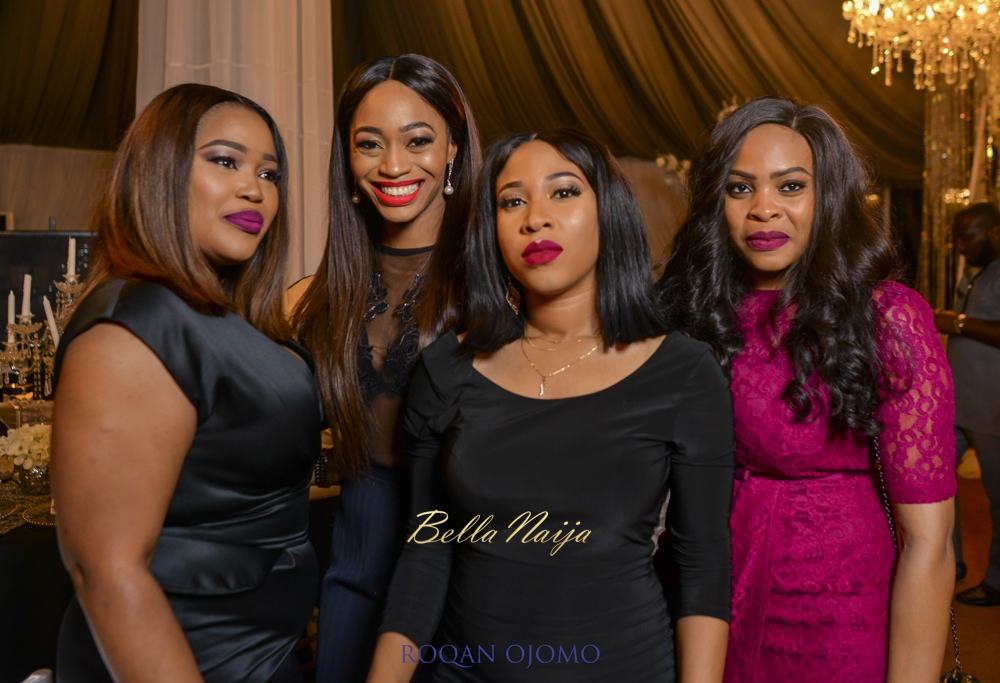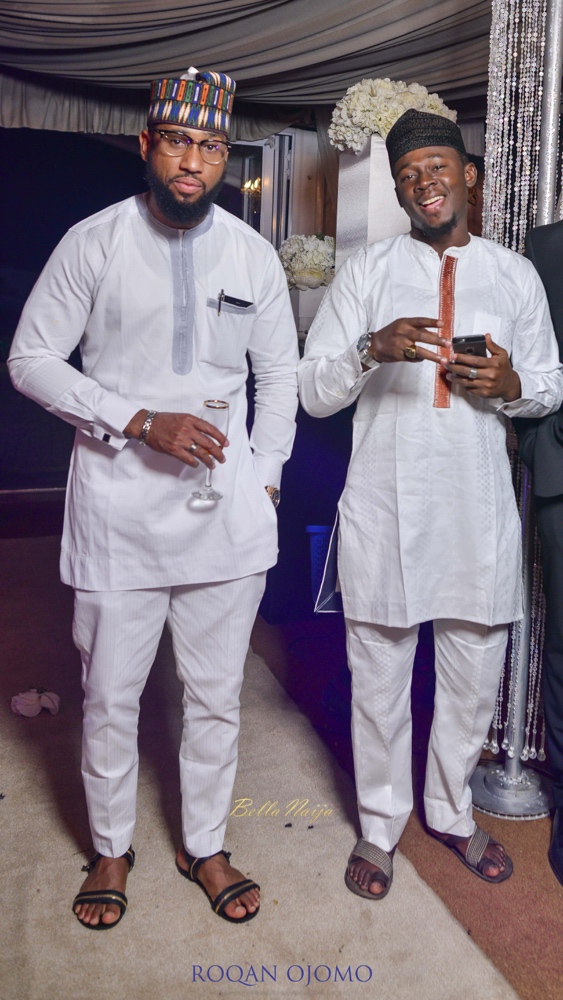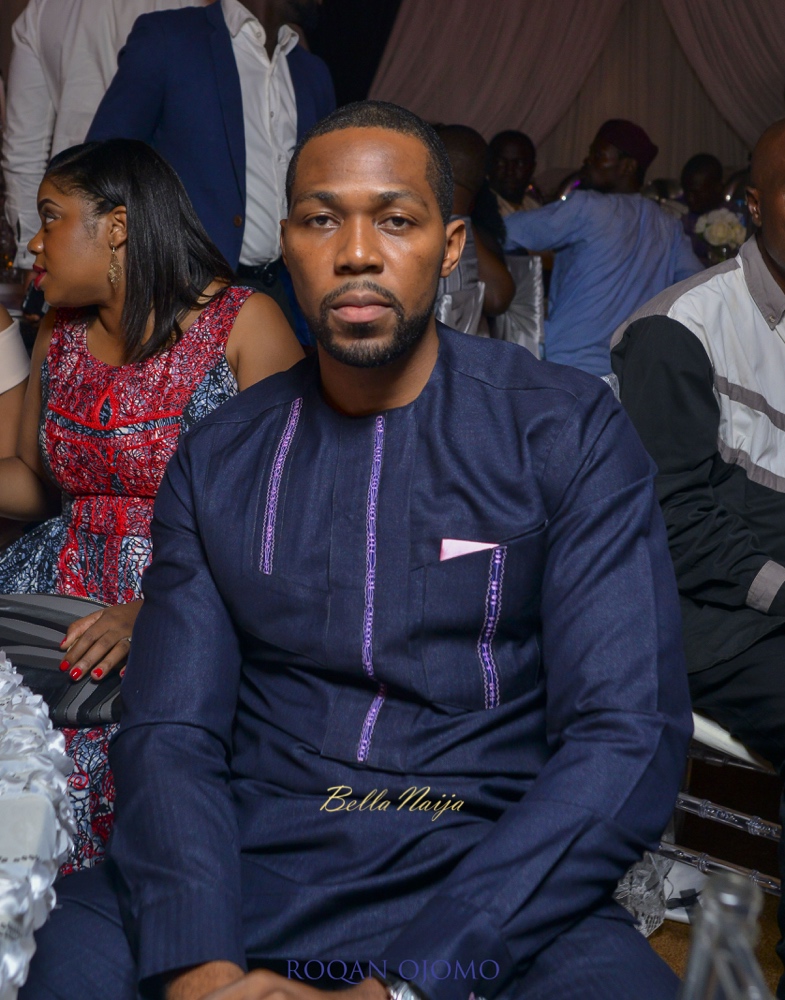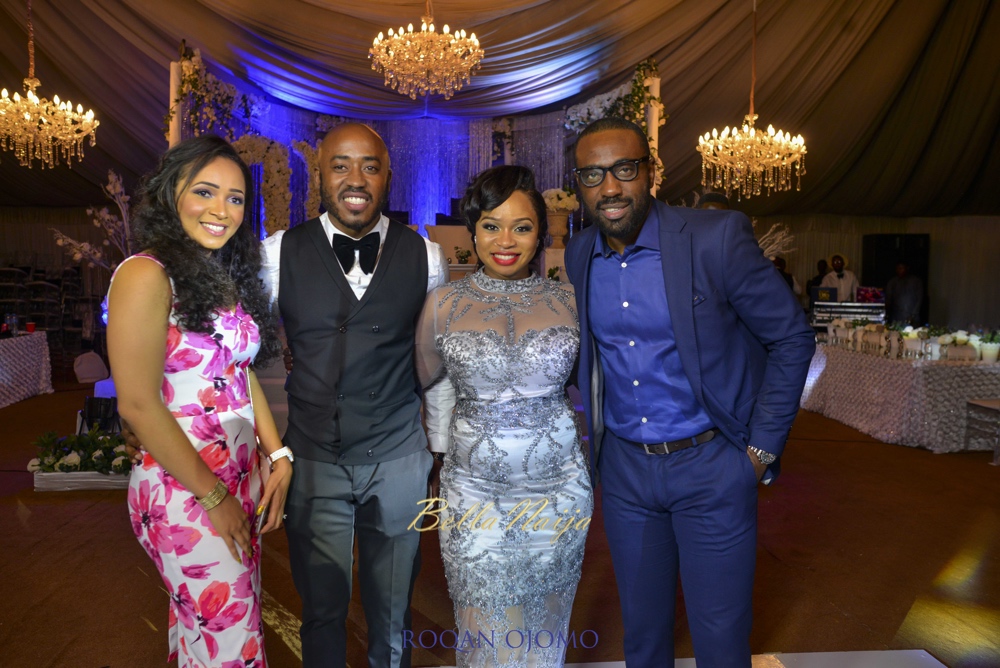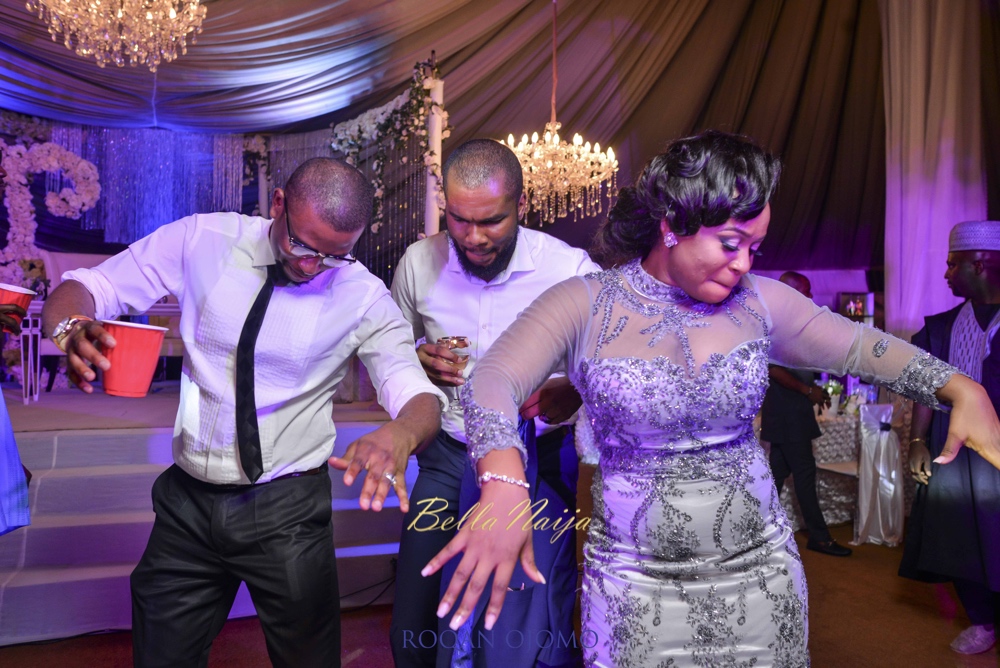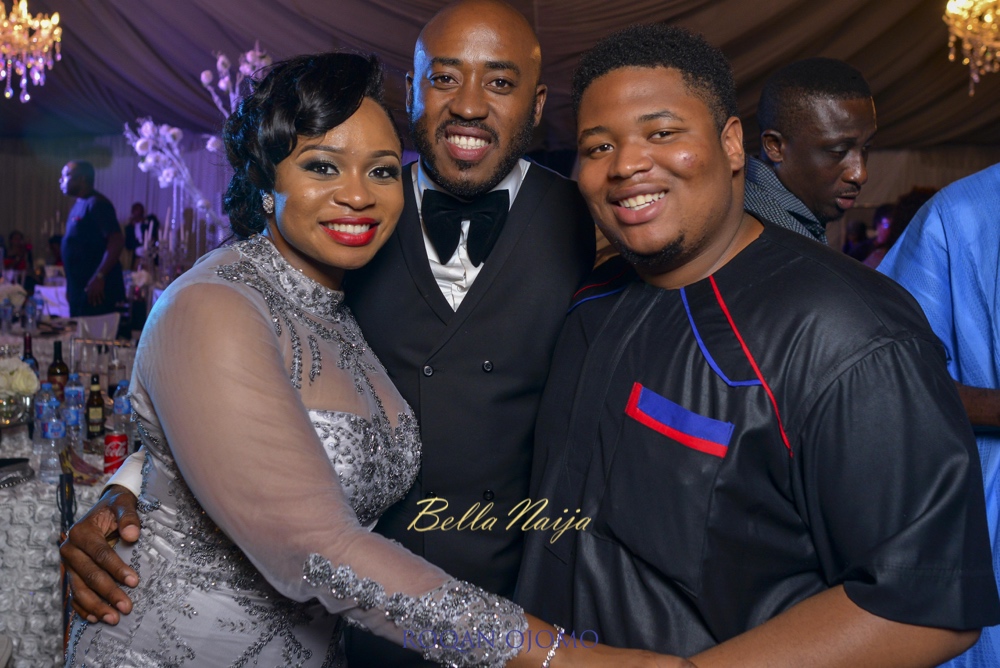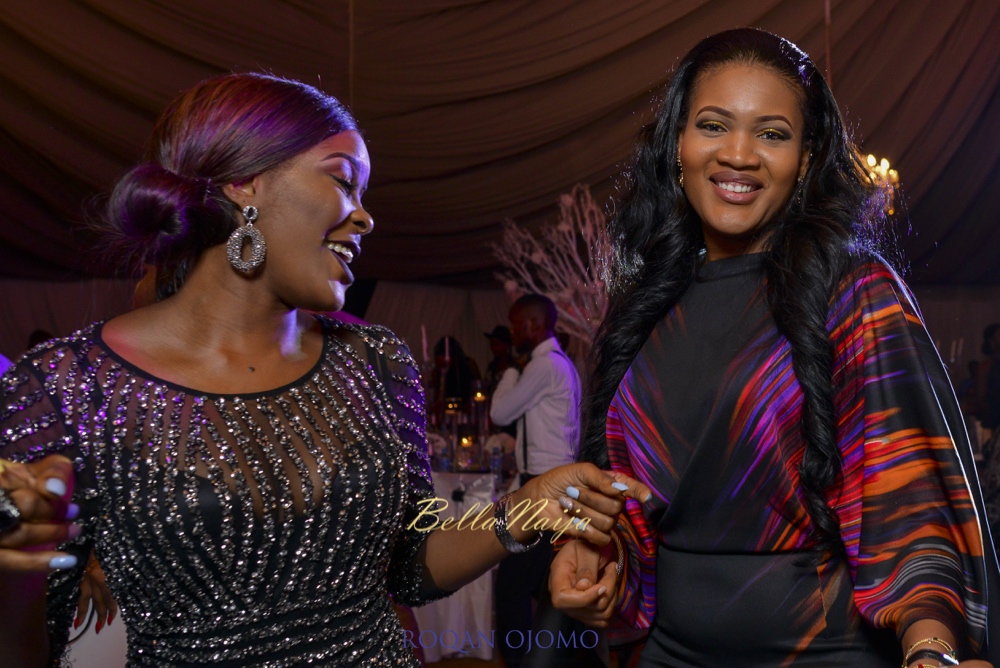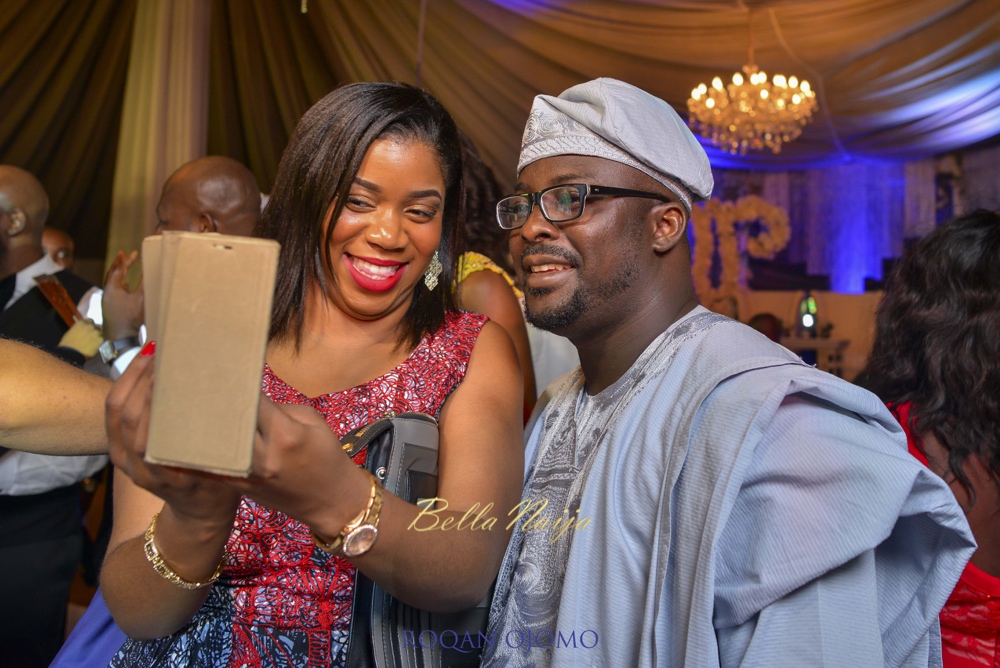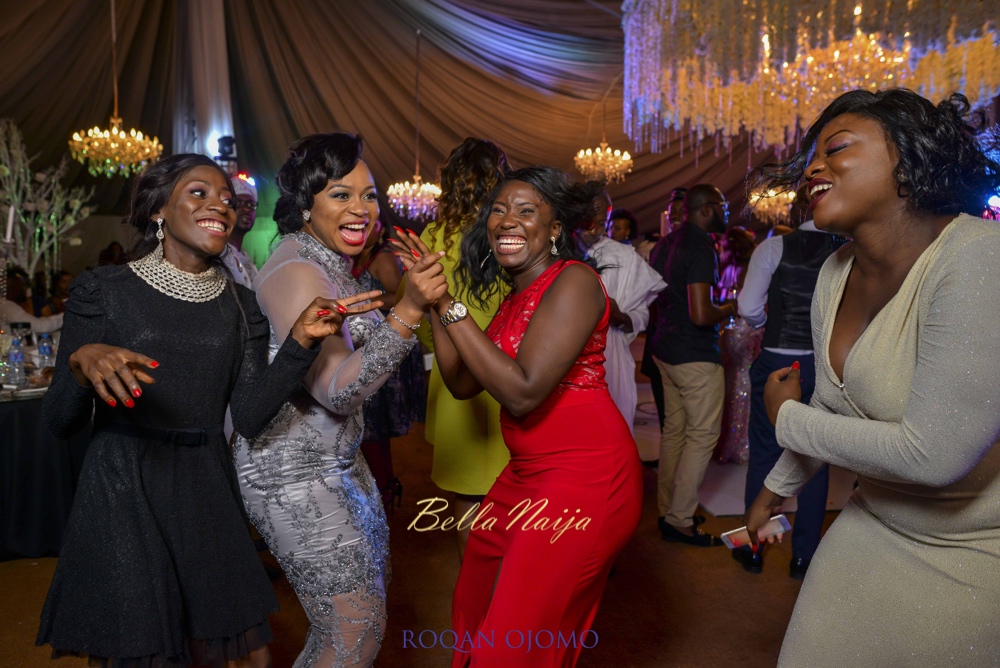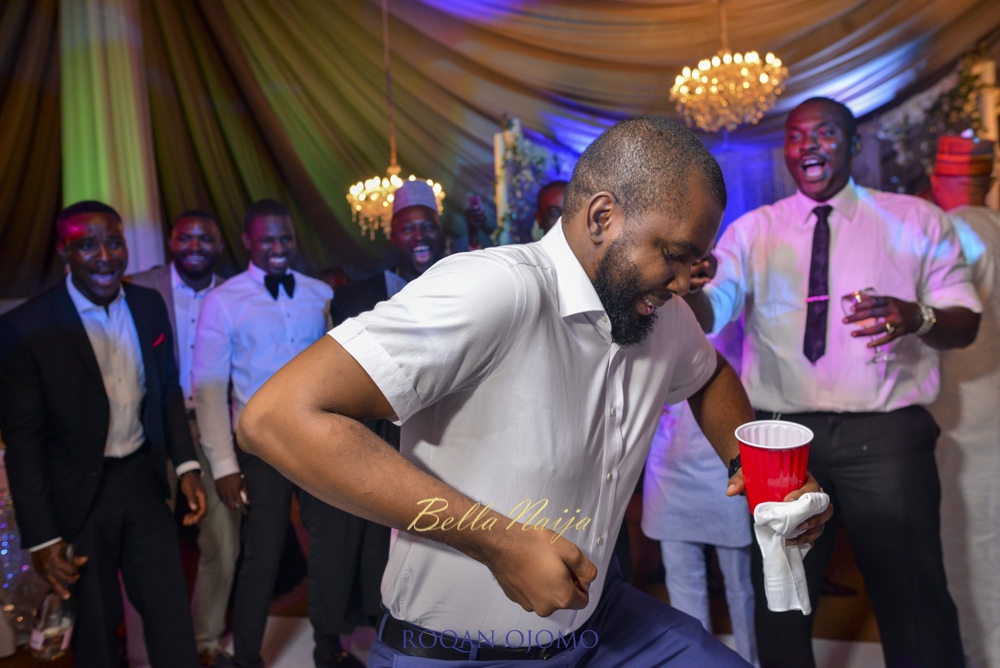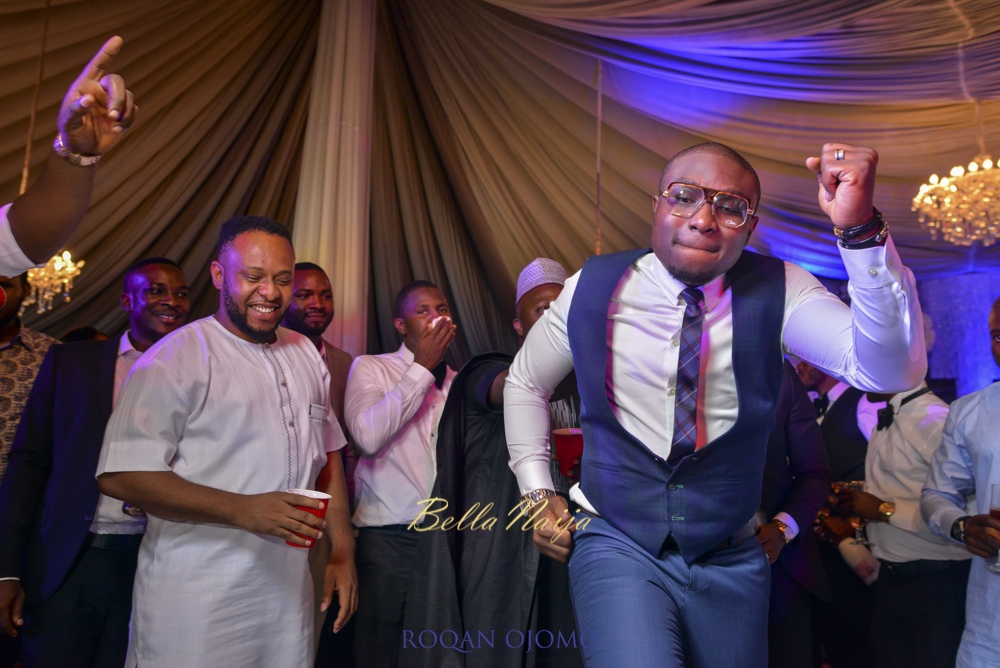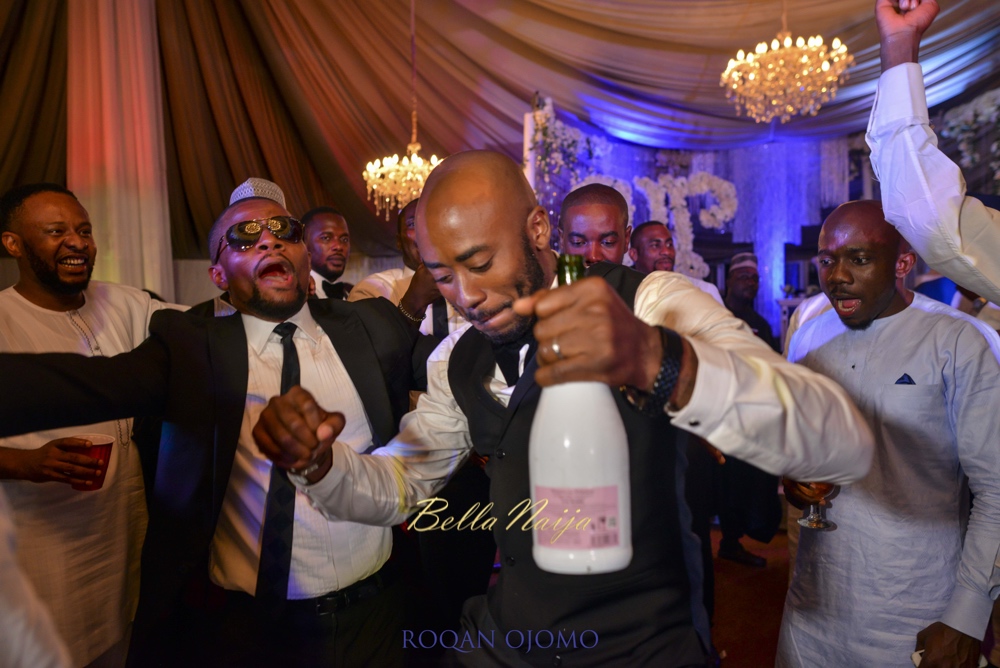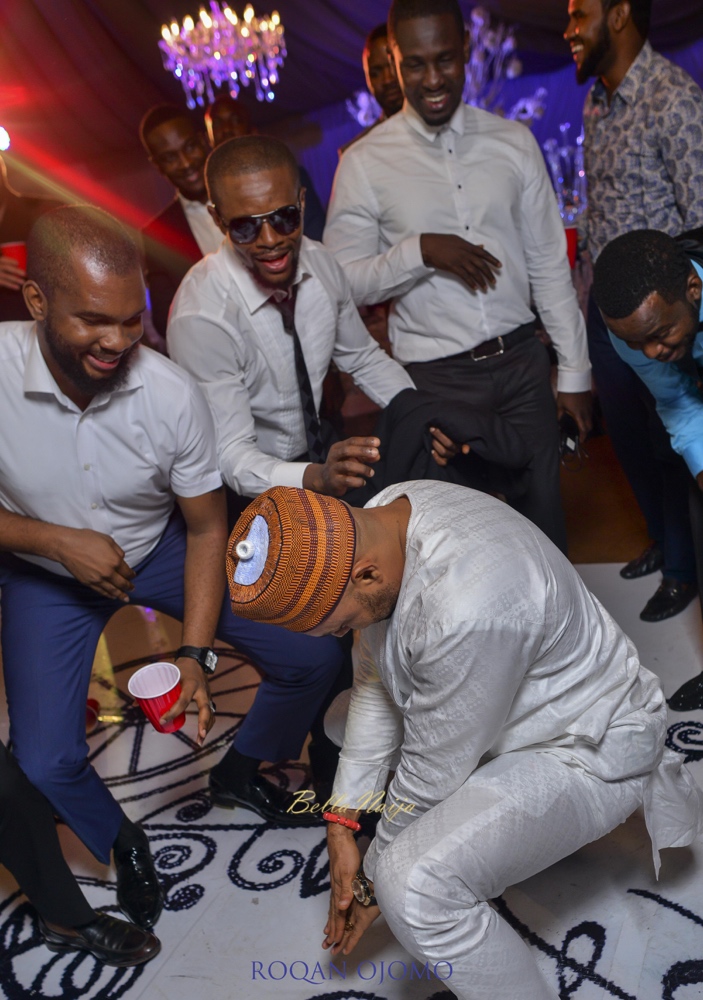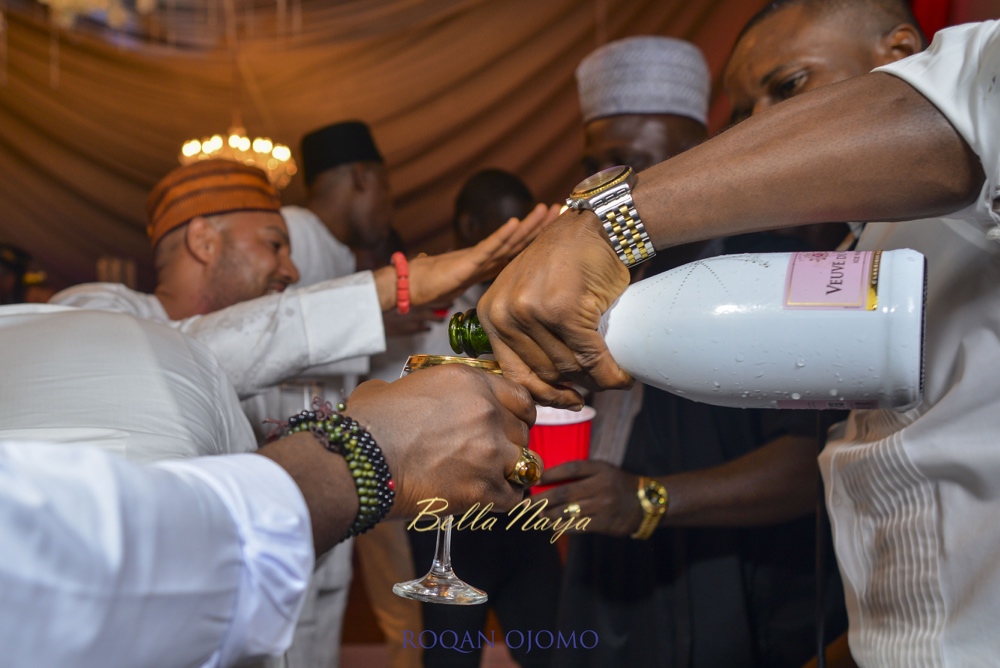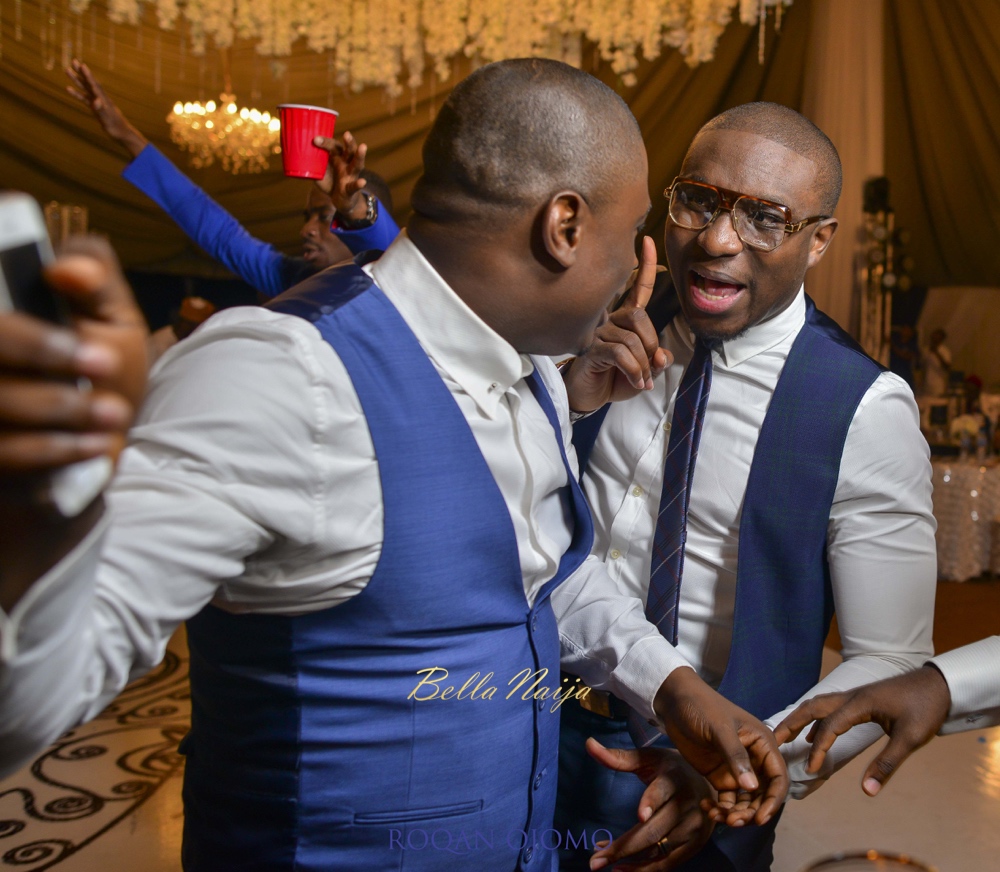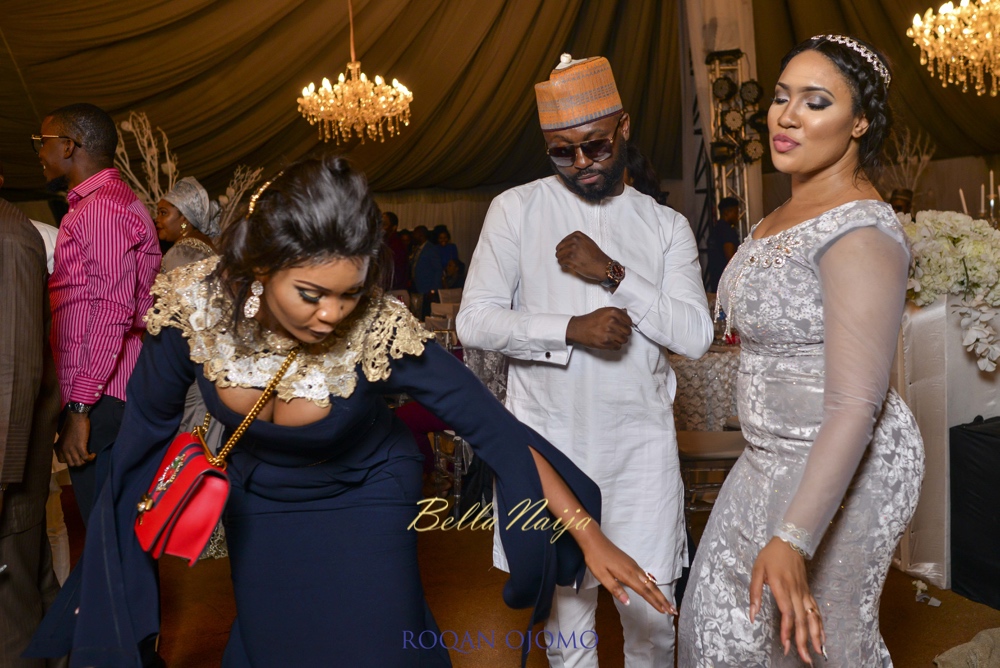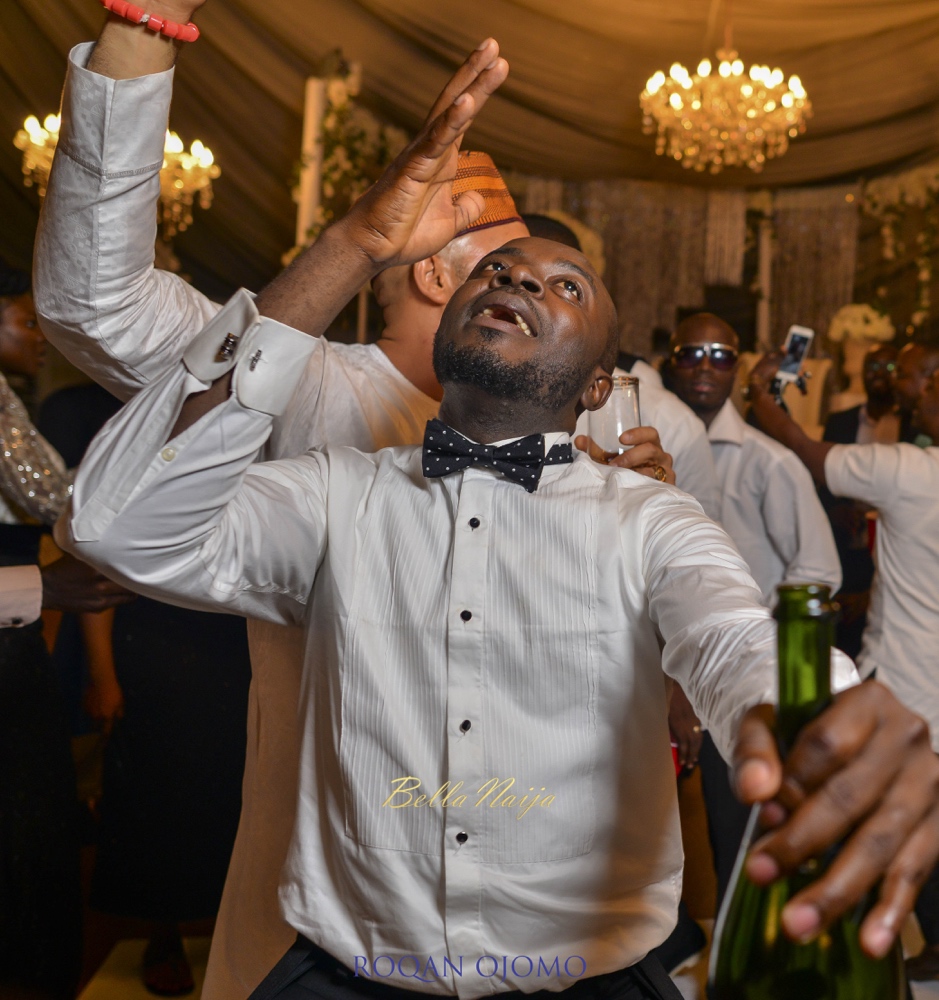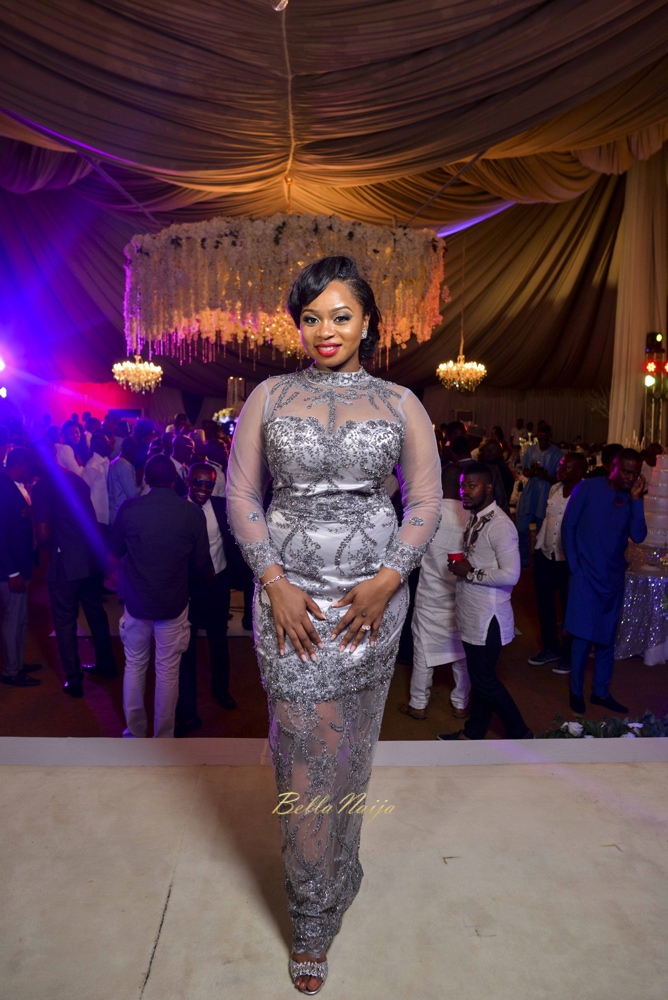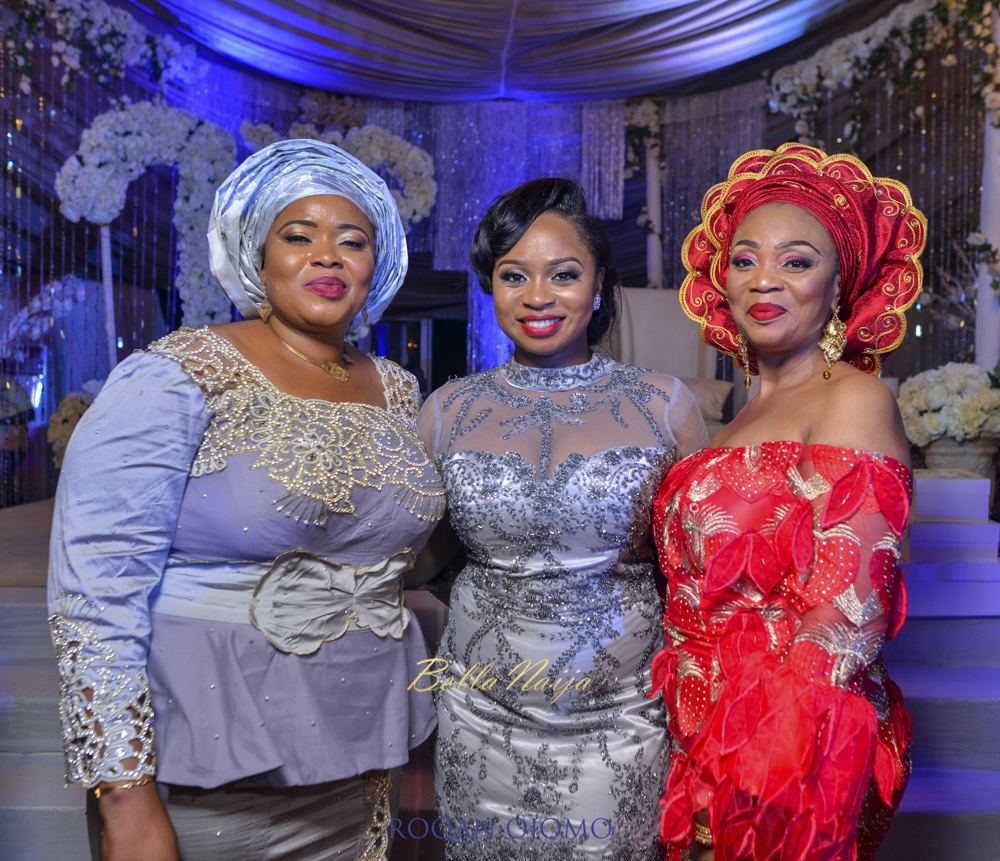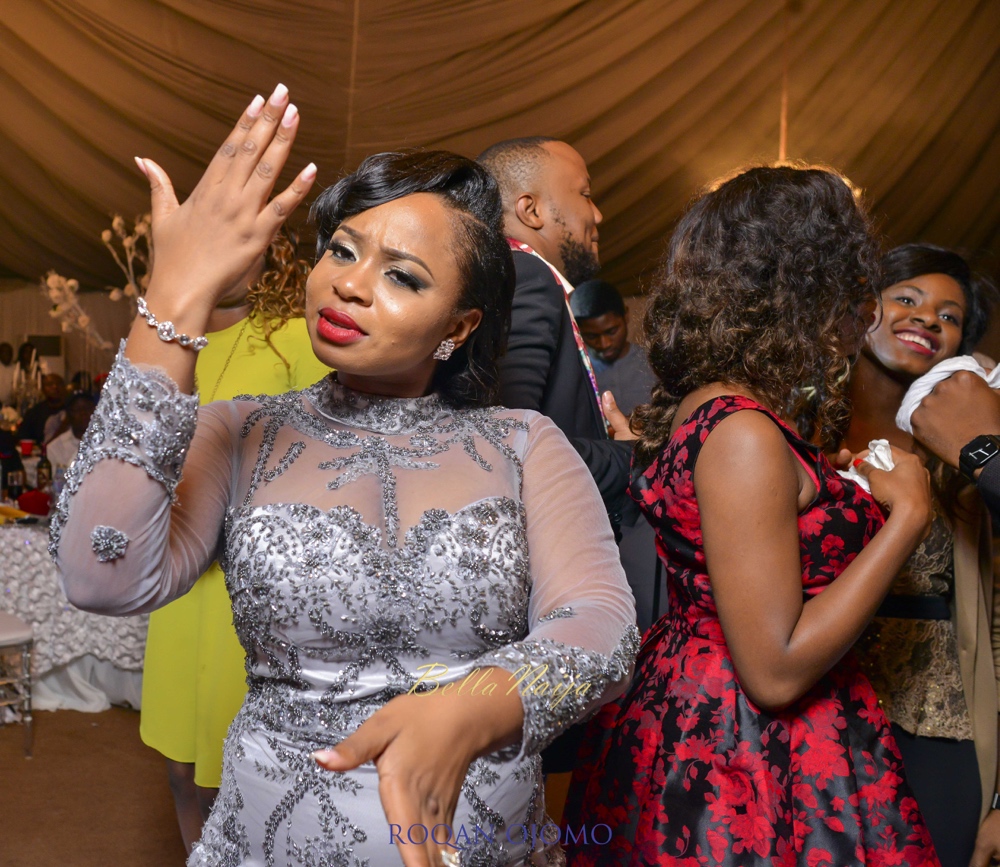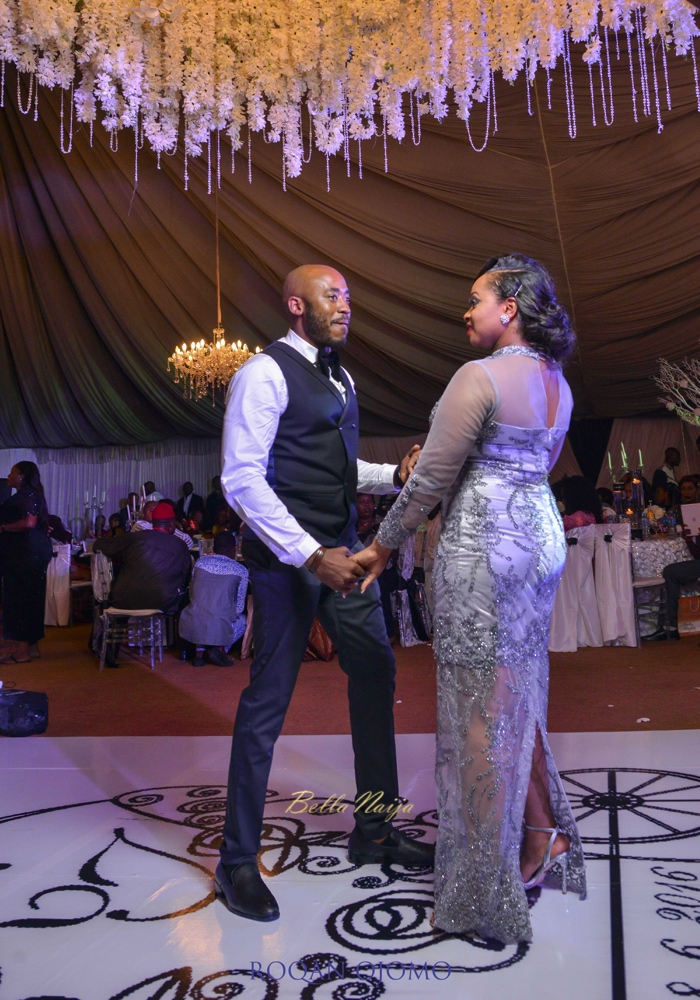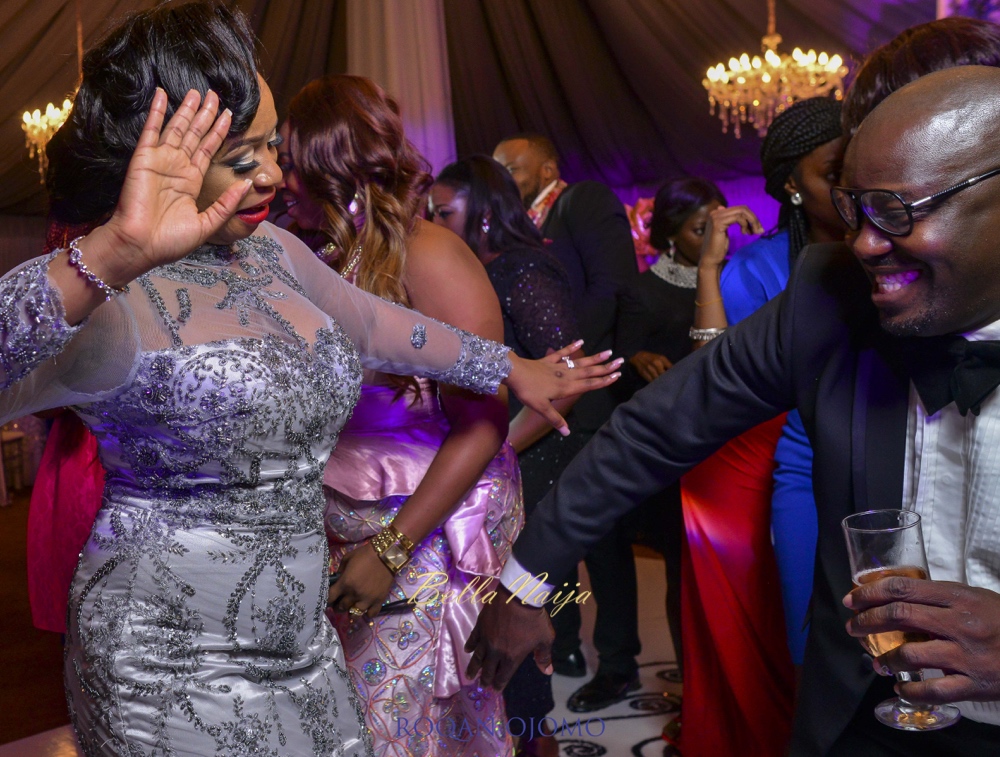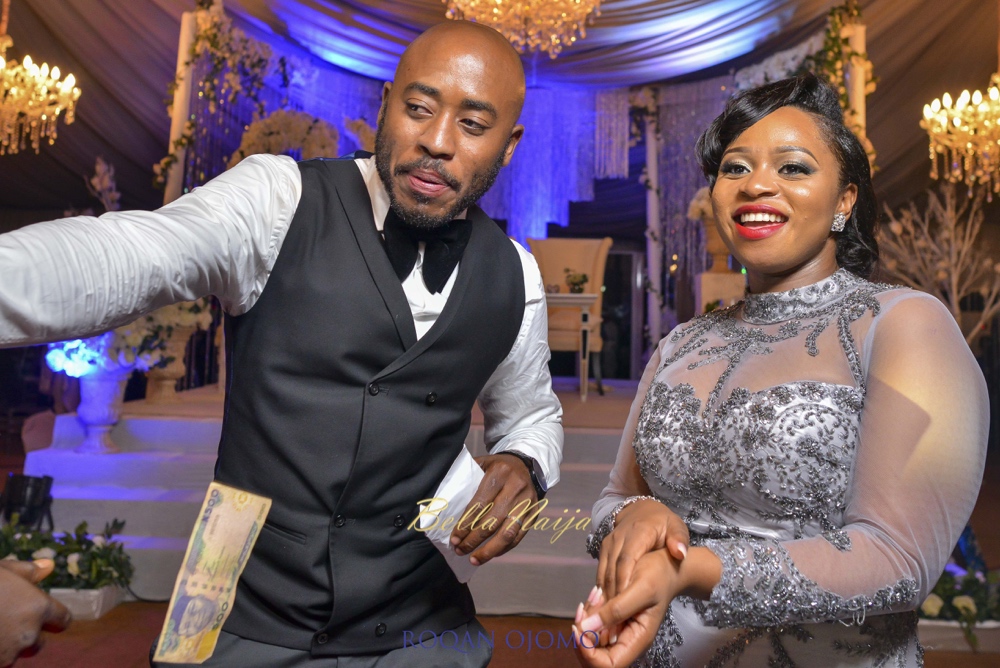 Traditional WeddingWatch the Highlights here!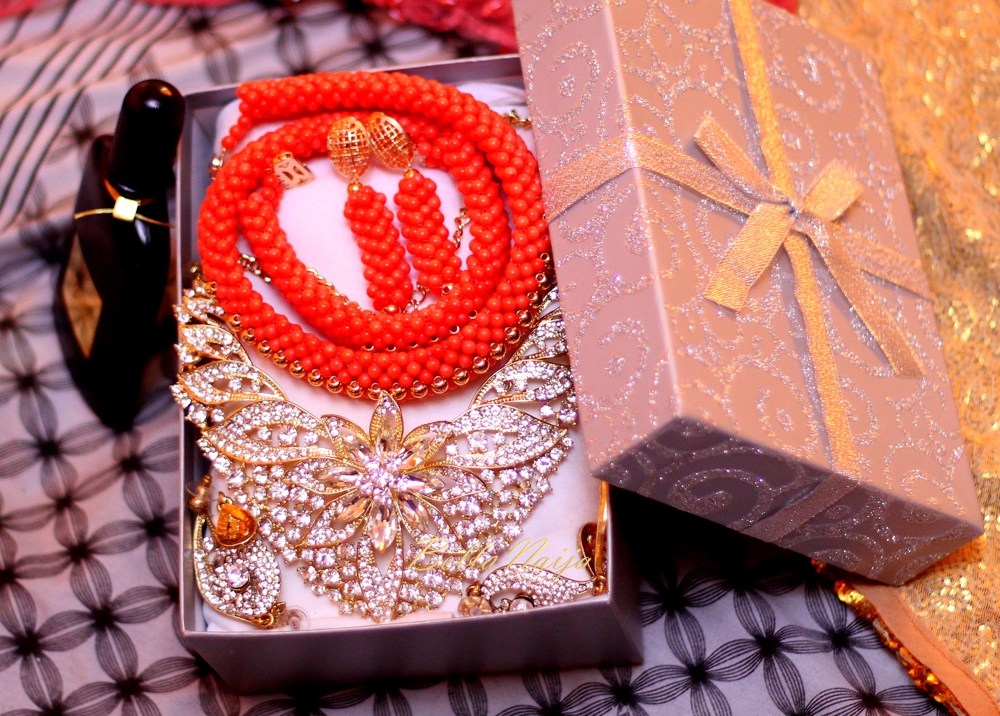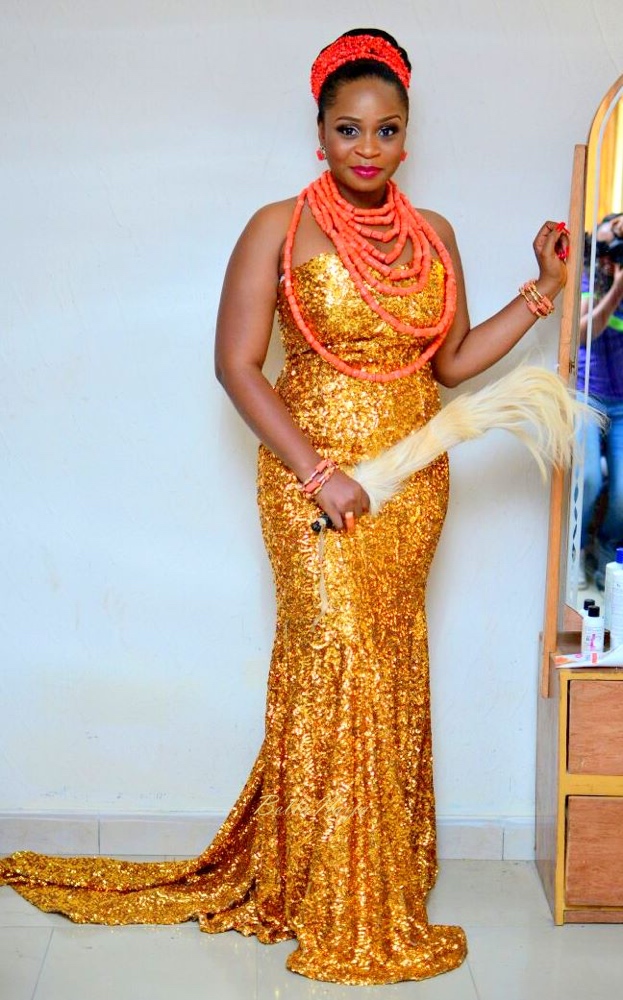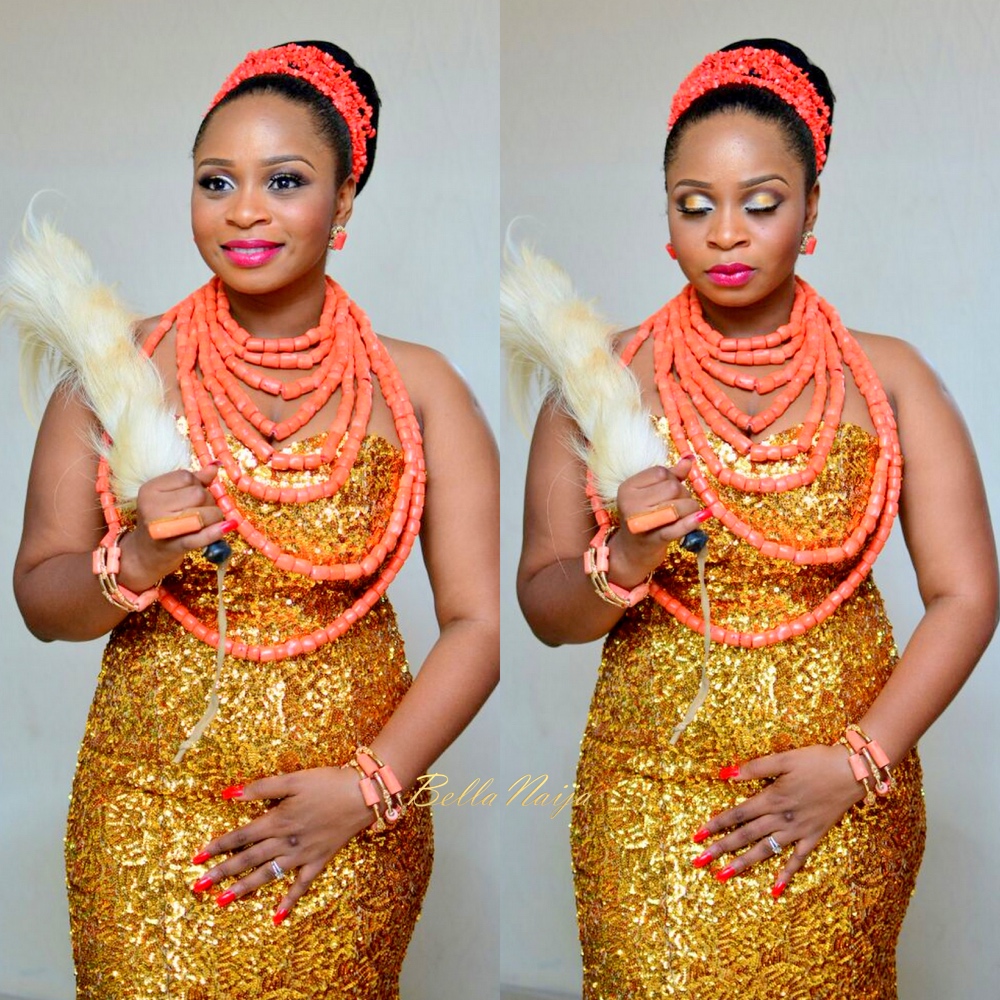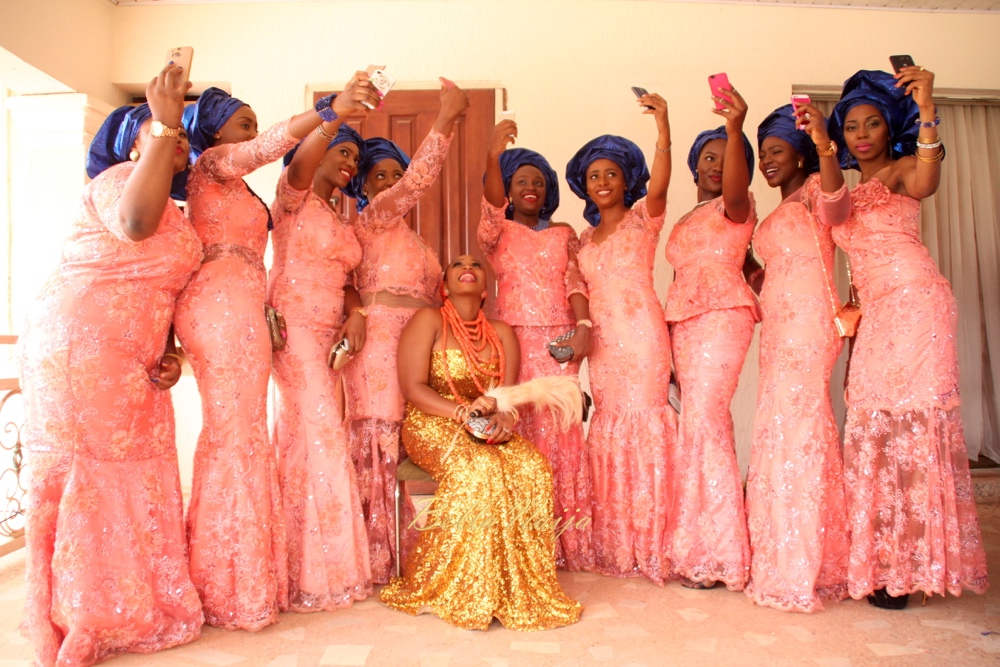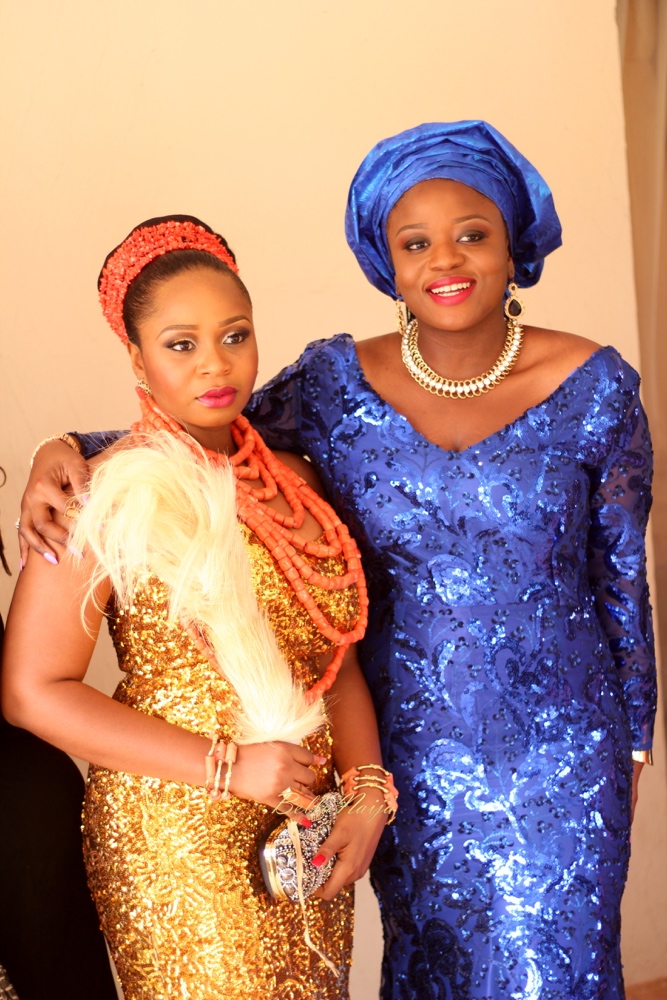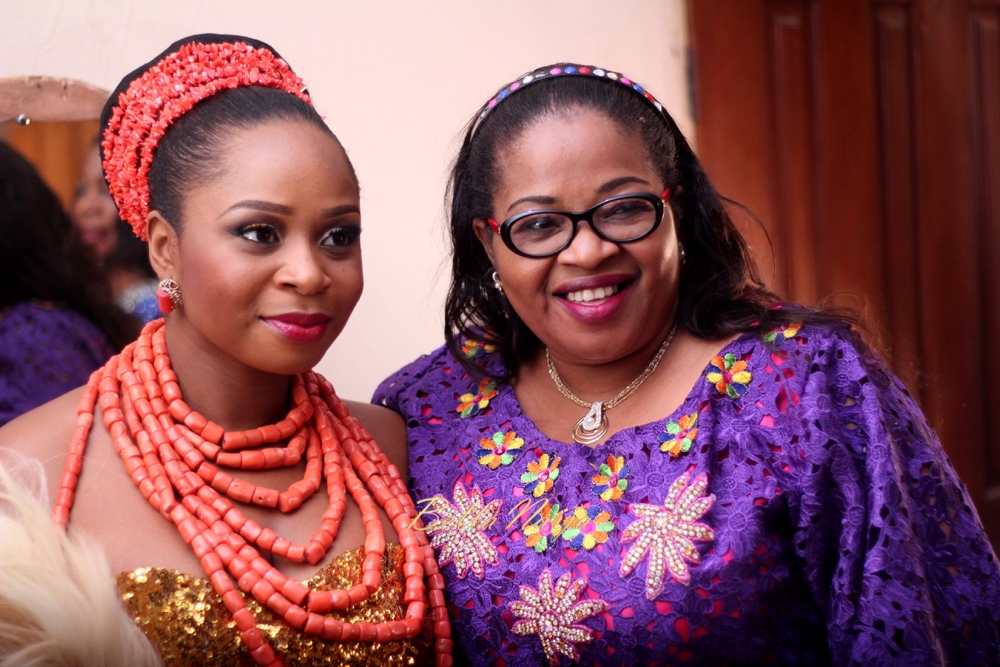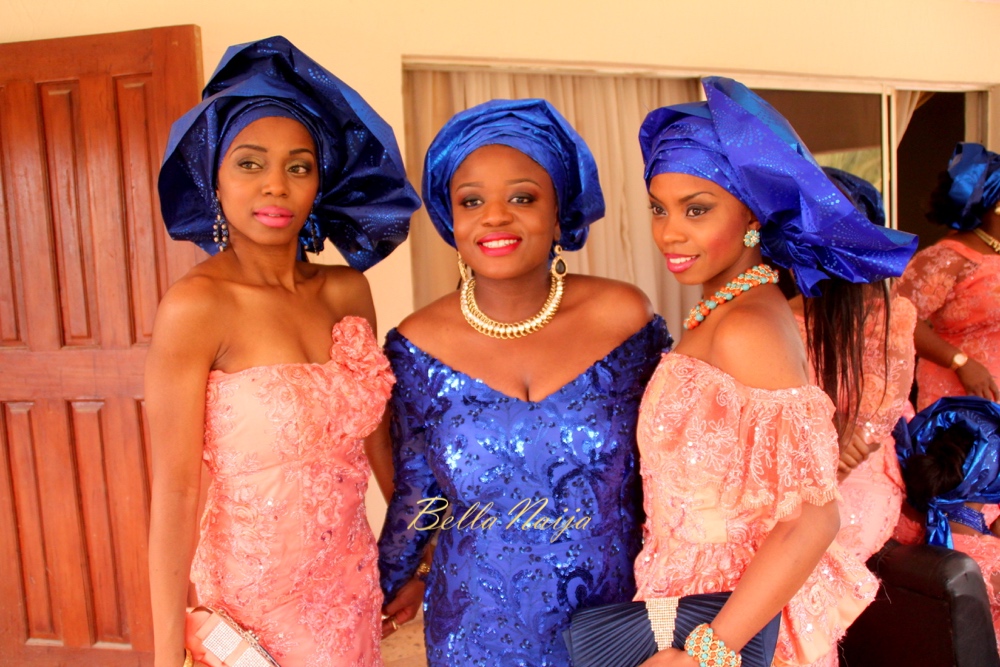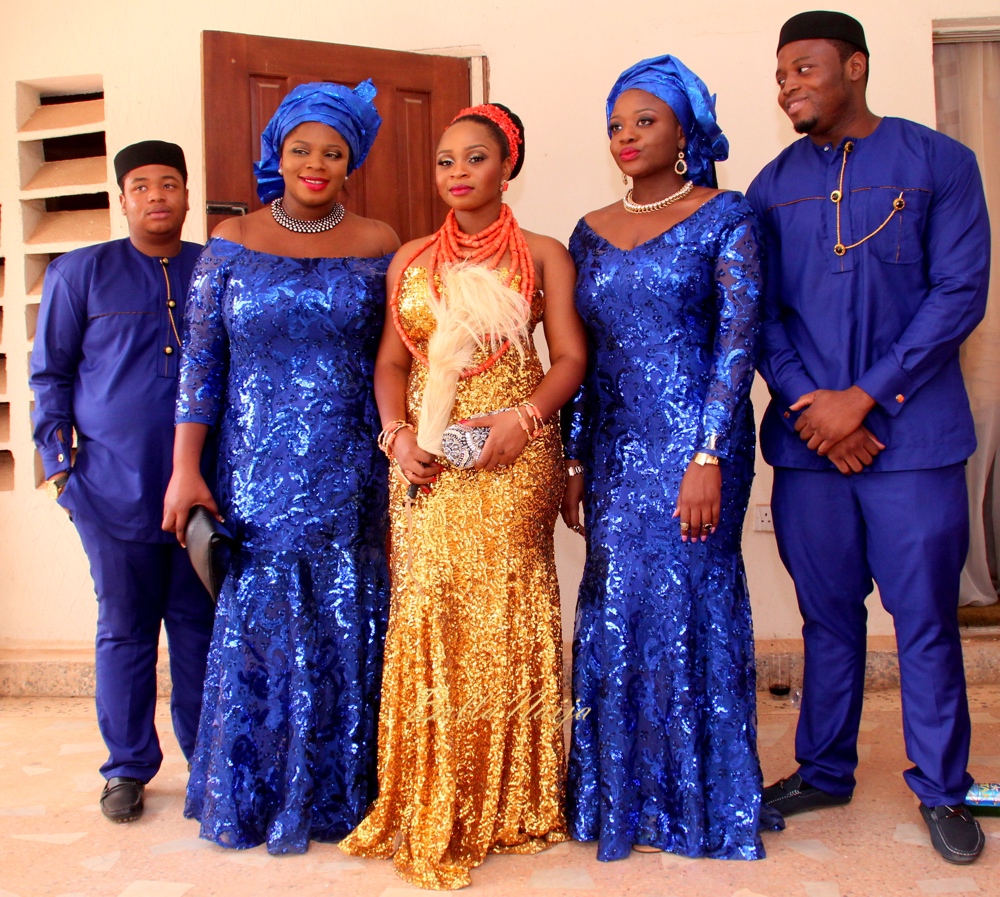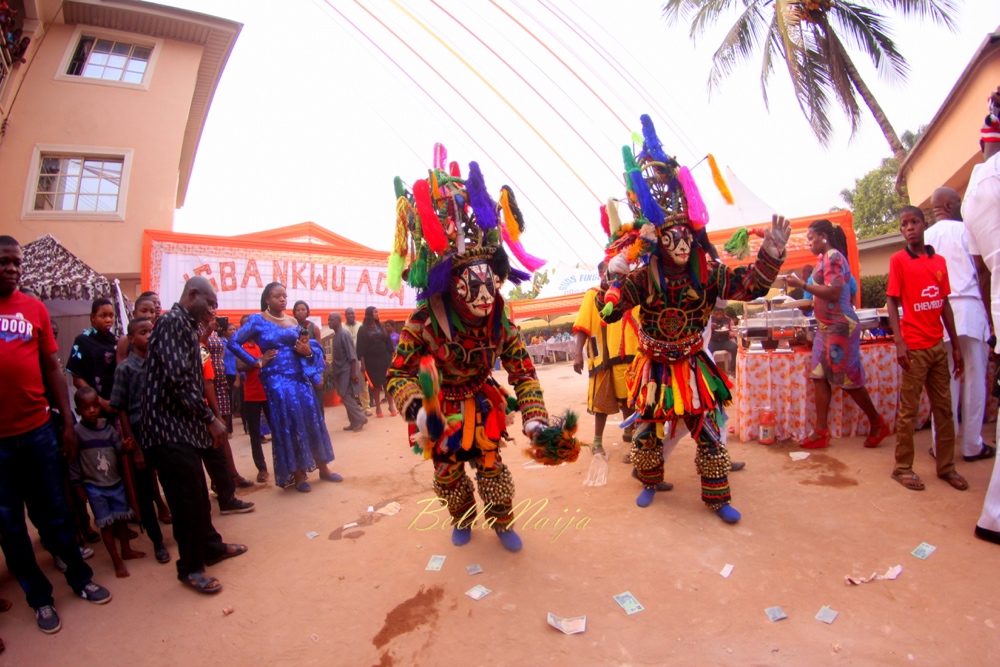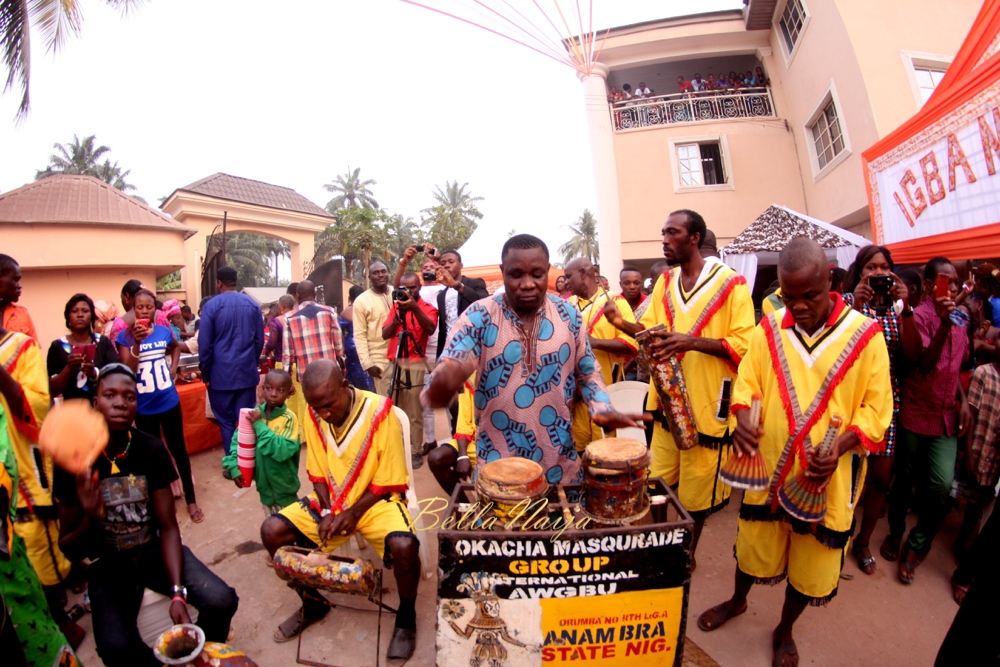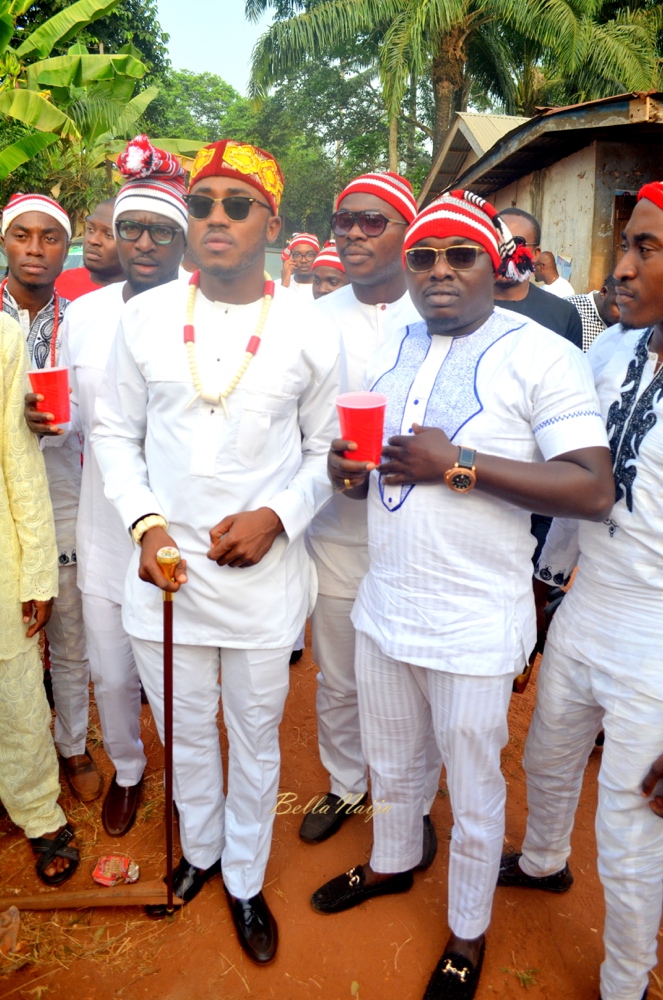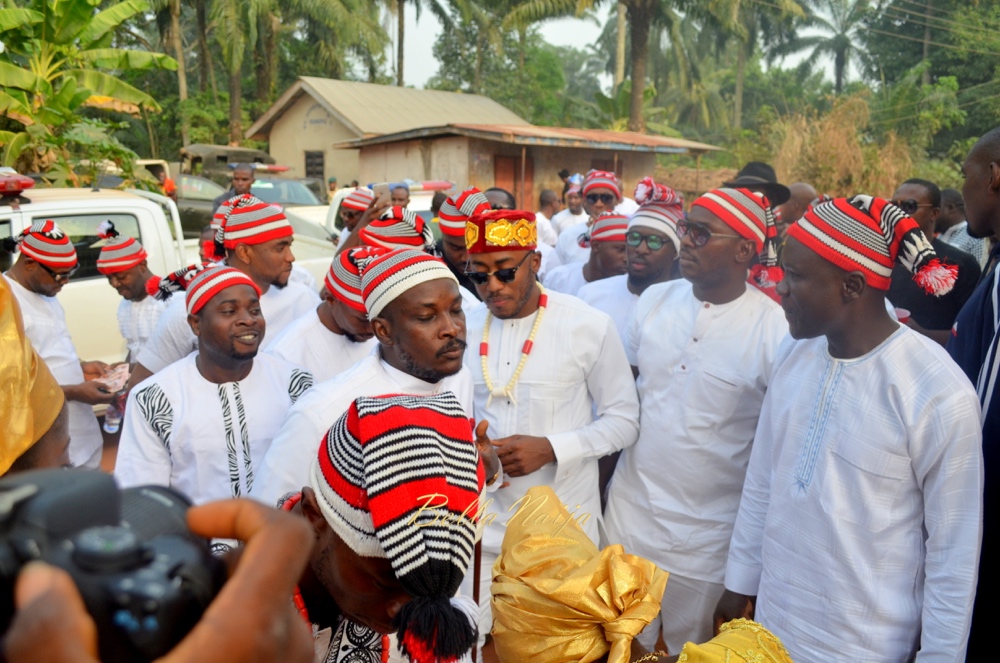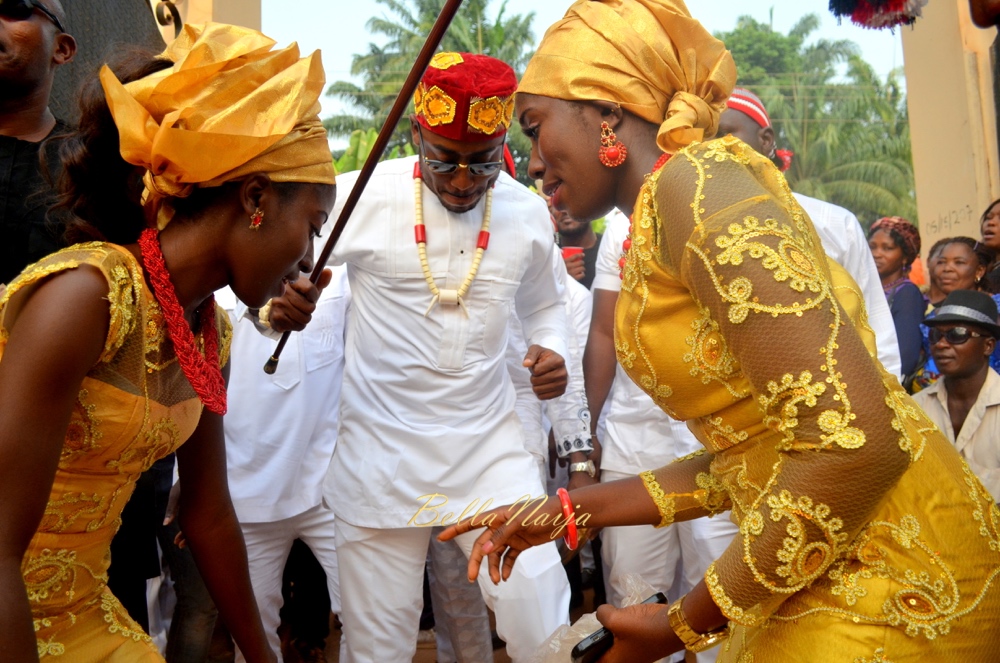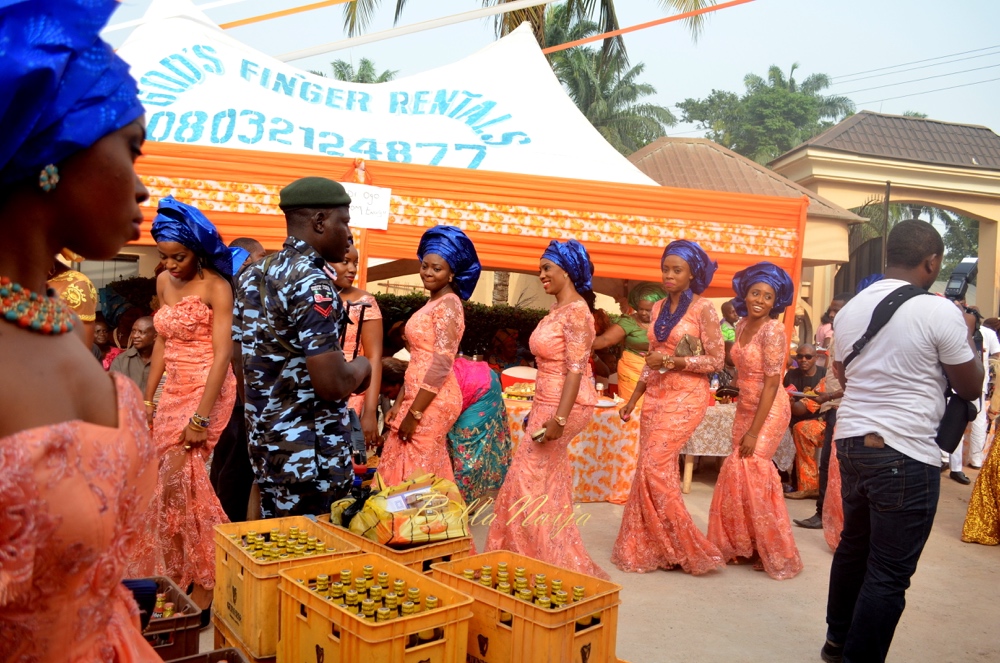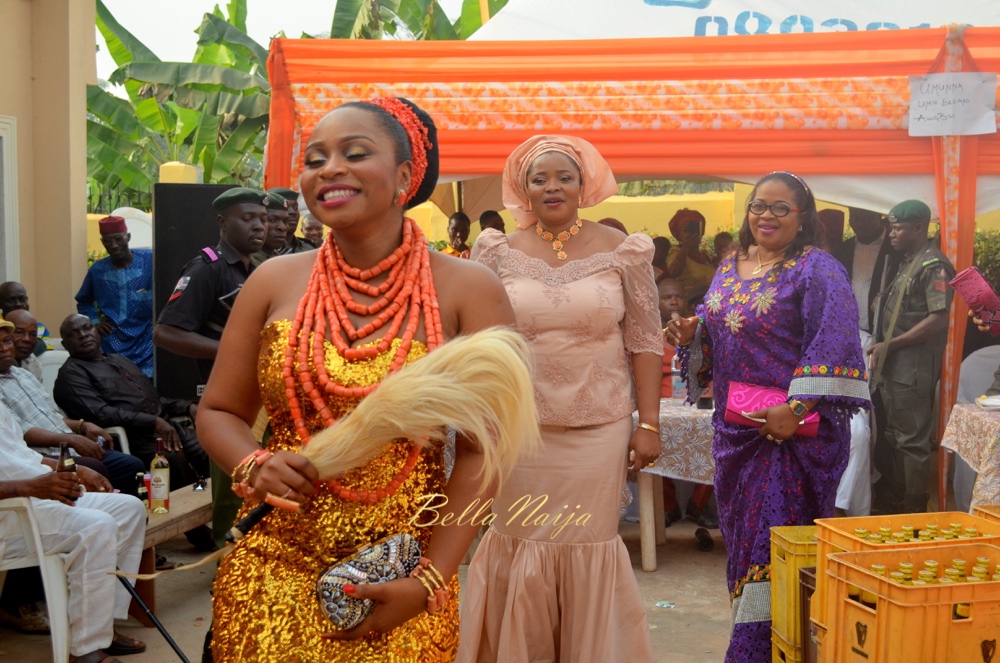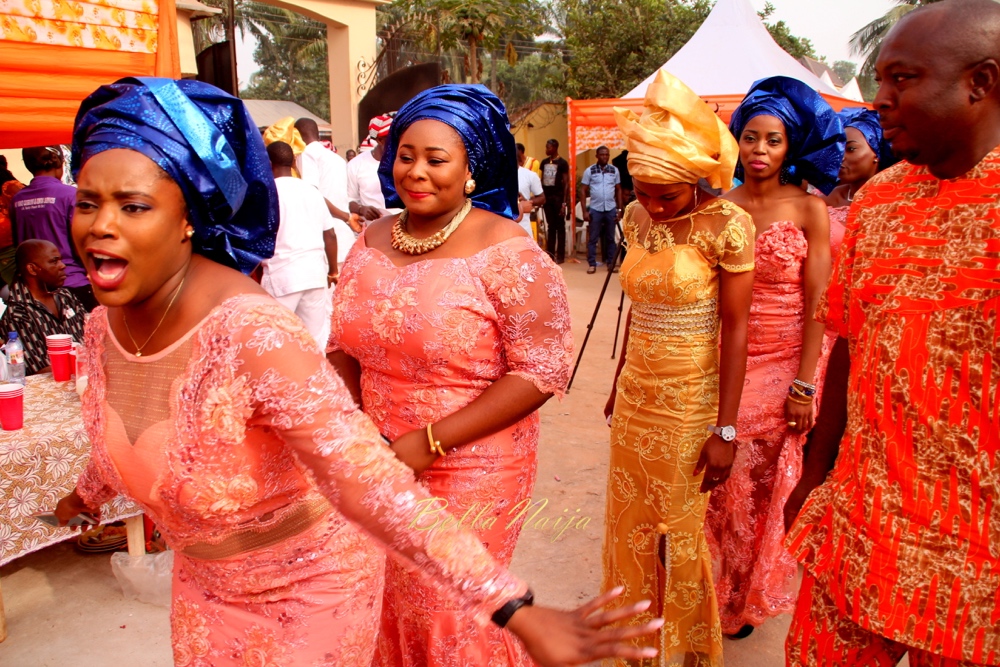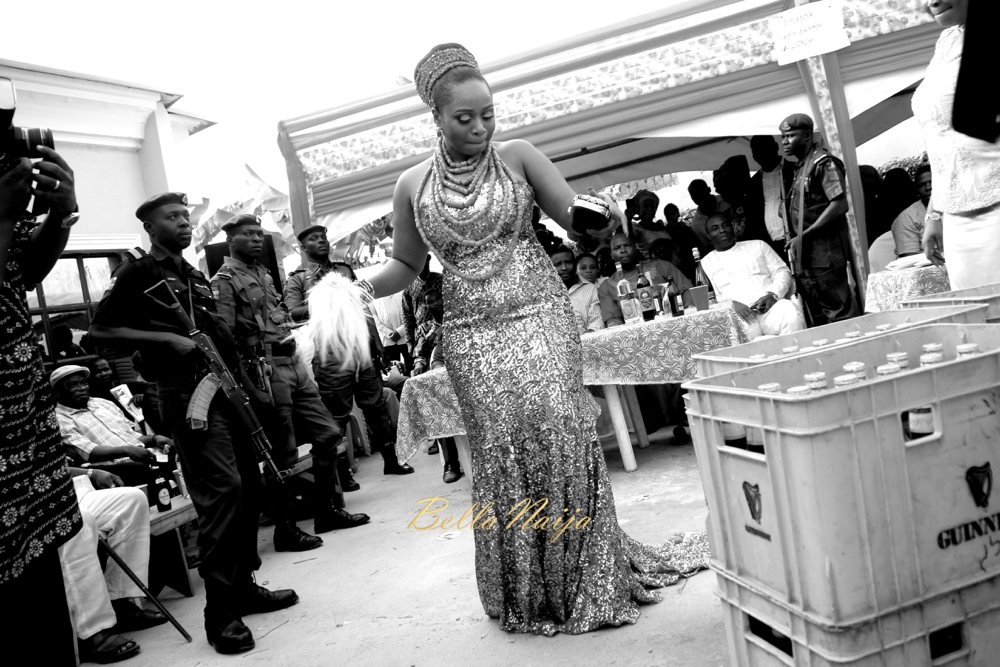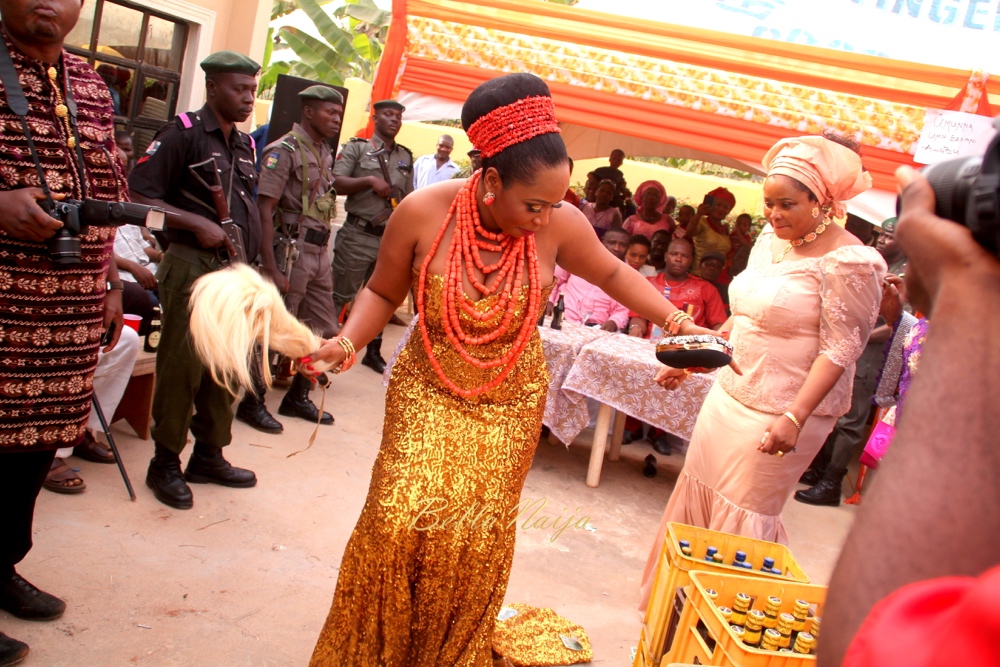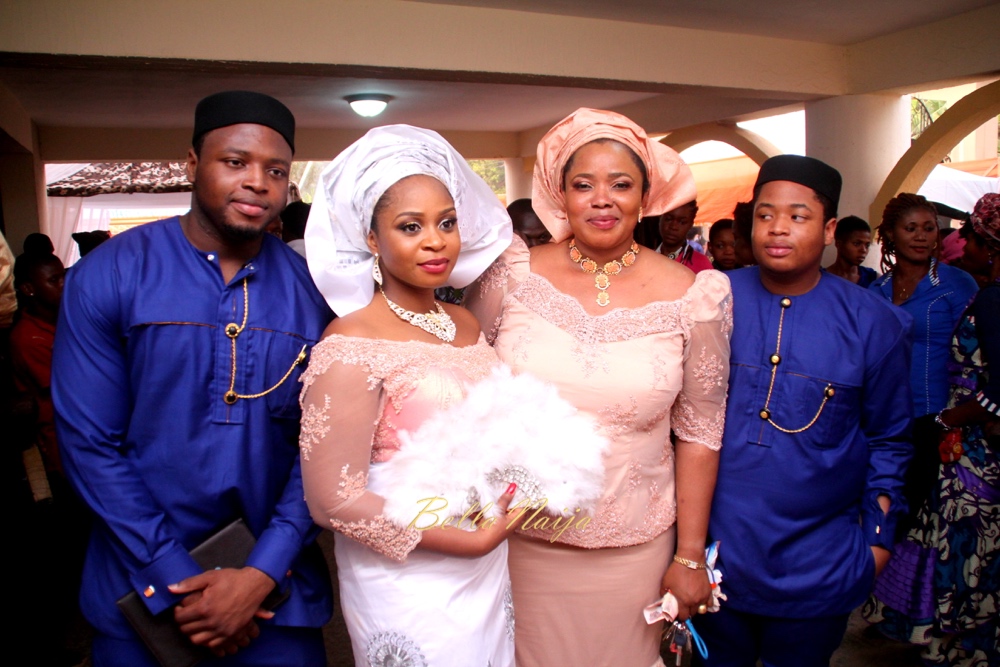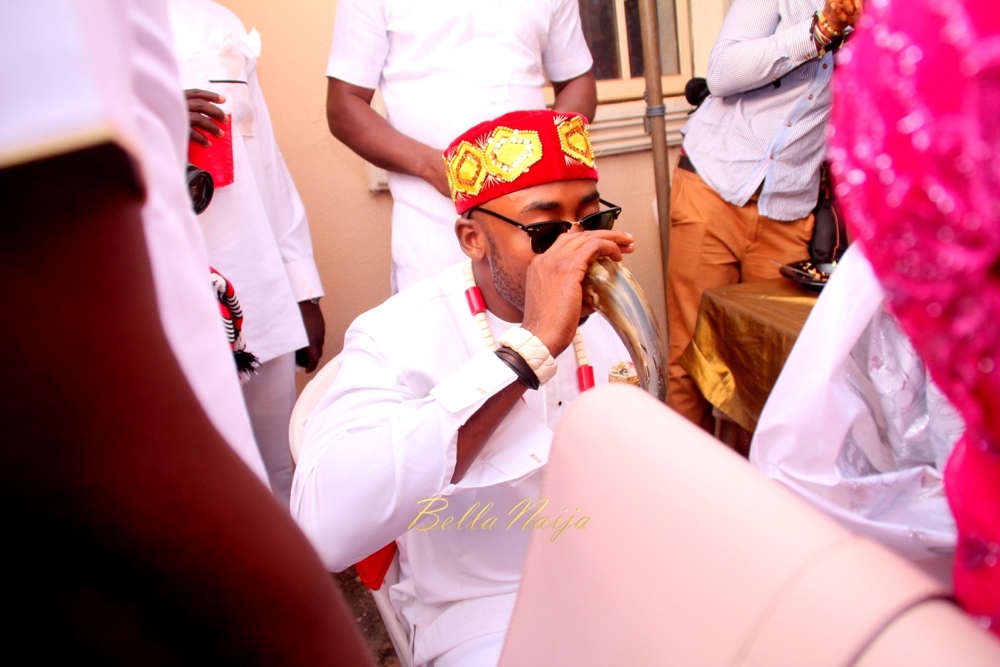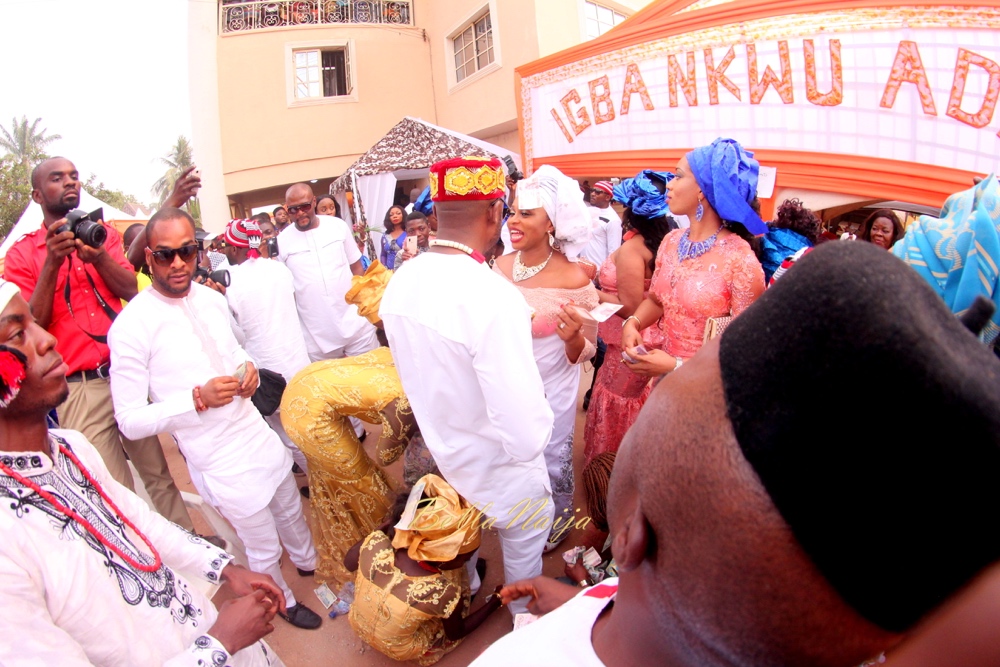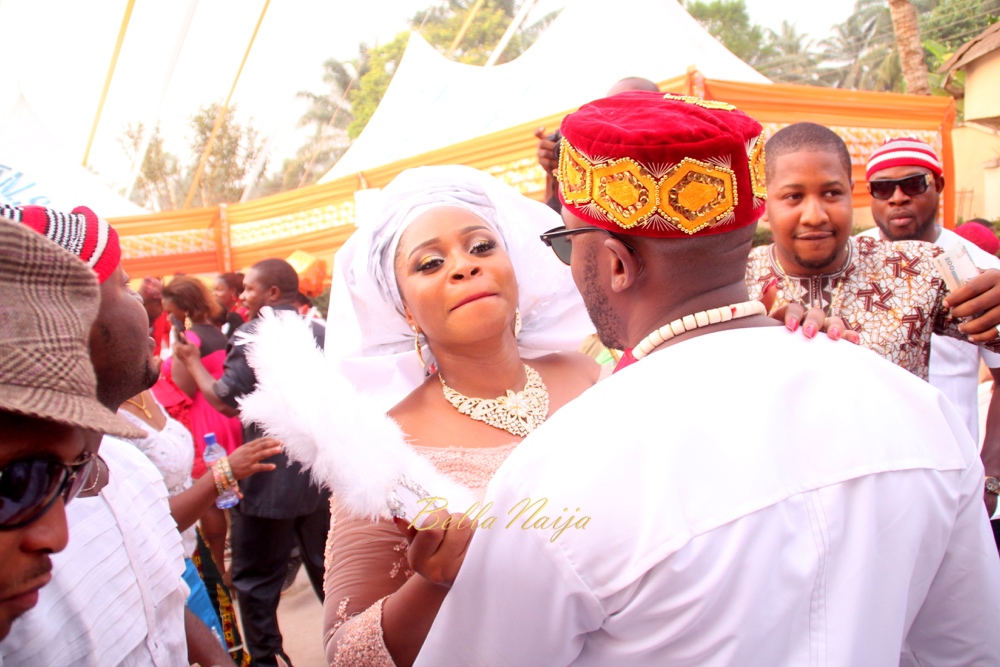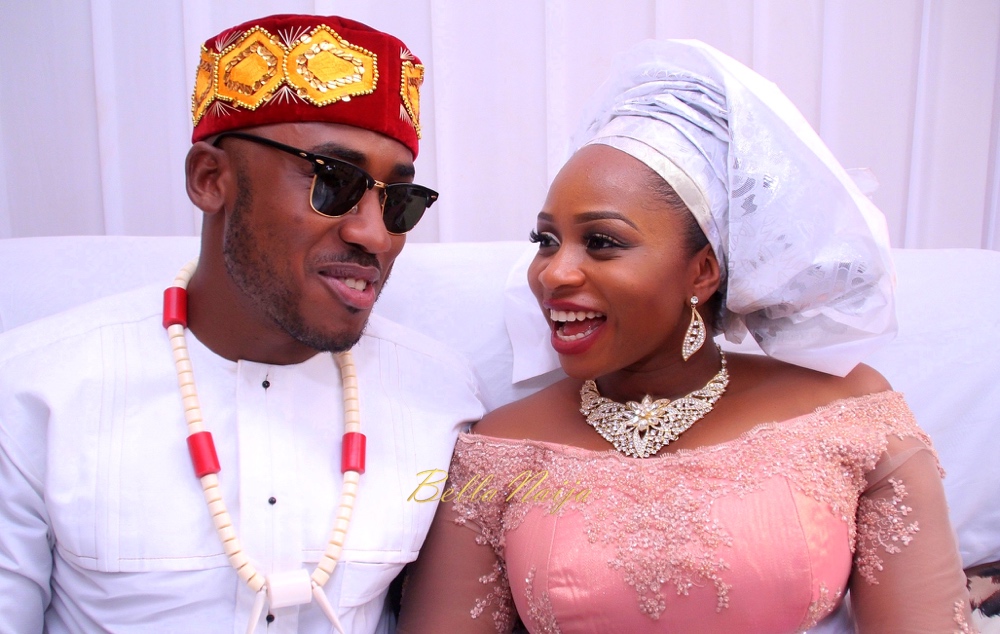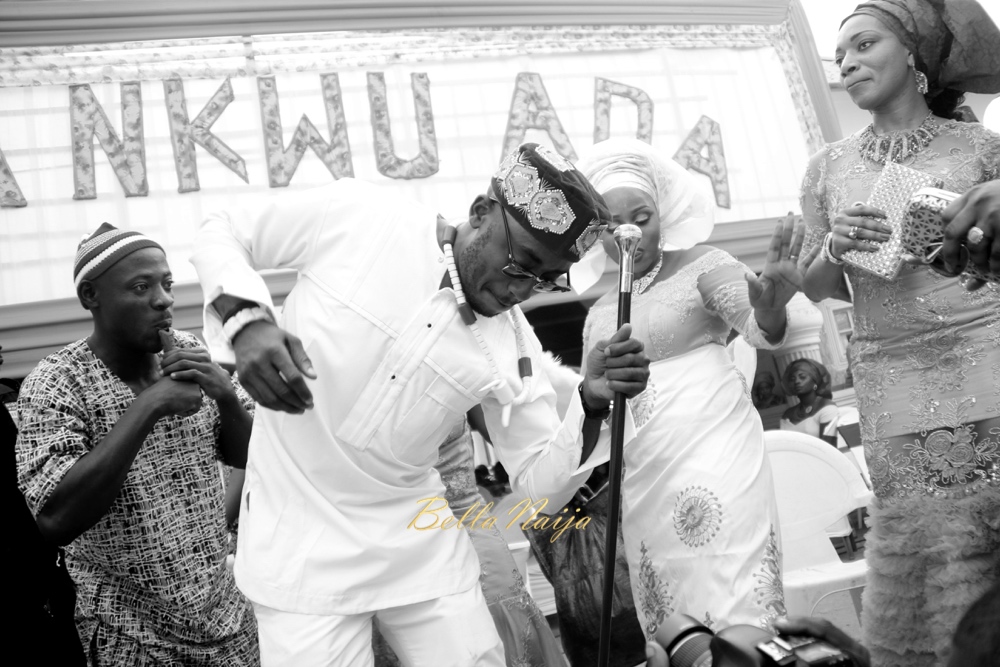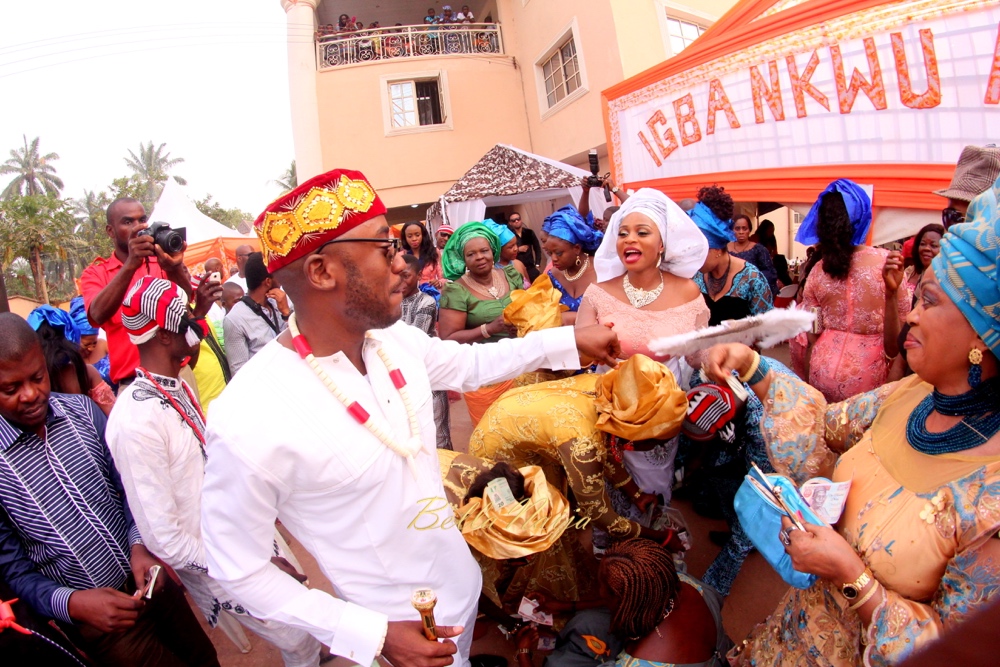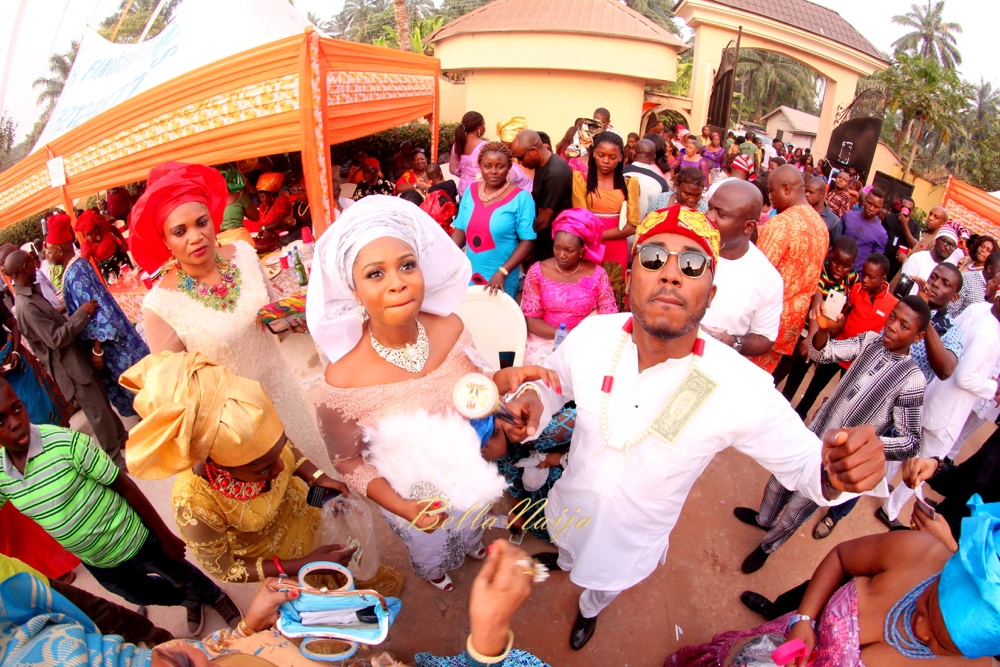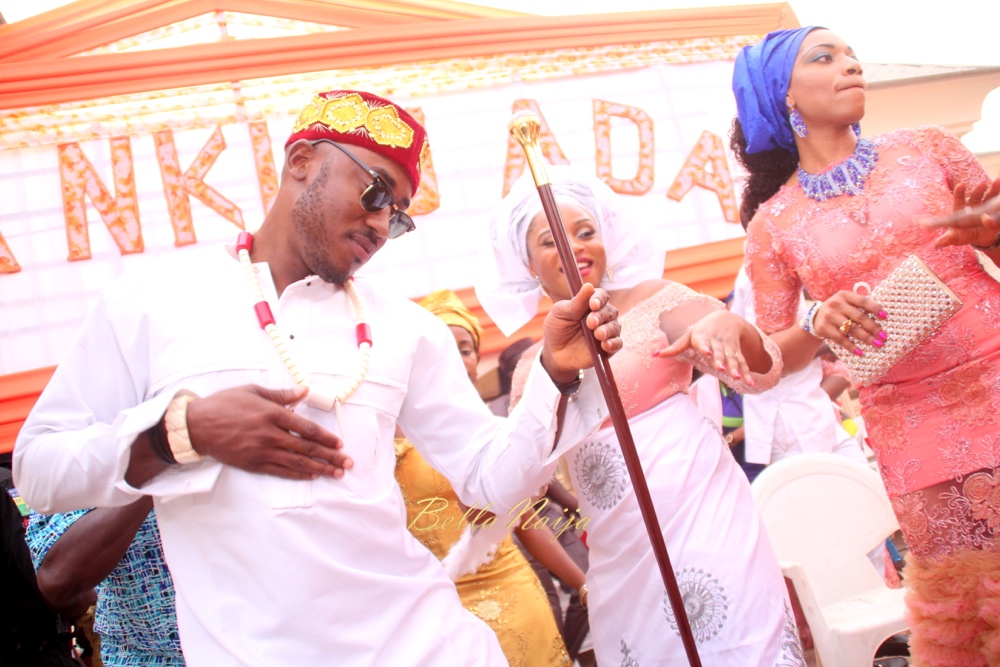 ***
White Wedding Photography: Roqan Ojomo | @roqan_ojomo | Assisted by: @Joeali007
Additional White Wedding Photography: Diko Photography | @dikophotography
Wedding Info: Dates | Venues | Colours
Traditional Wedding: January 3, 2015 | Bride's Family Home in Anambra | Peach, Gold and Royal blue
White Wedding: August 6, 2016 | Church: Holy Trinity Catholic Church, Maitama | Reception: Blue Velvet Marquee | Black, White & Silver
Wedding Attire
Bride's Wedding Dress: April by Kunbi | @AprilByKunbi | Bride's Review: I took forever to get my wedding dress (true story: I can never make up my mind) and literally every store I walked into in Los Angeles (where I reside) gave me the 'Are you kidding?' look especially as I wanted it custom, but then I would randomly always come across April by Kunbi's Instagram page and my sister always gushed about her designs, so I took it as a sign and got in contact with her and I'm glad I did. Everyone loved the dress and pictures do no justice really as to its beauty.
Bride's 2nd Dress: La Charis Nigeria | @LaCharisNigeria | Bride's Review: My second dress was from La Charis Nigeria who is also phenomenal at what she does. I told her what I wanted, sent it my measurements and she delivered.
Bride's 3rd Dress: Youdii | @youdii | Bride's Review: My 3rd dress was from Youdiii. She made some of my traditional wedding attire which I loved and so I knew she would be the designer for my 3rd dress. It's funny! she took one look at the fabric and had the exact design I had in mind for the dress. That was when I knew I was making the right choice.
Bride's Shoes: Badgley Mischka
Bridesmaid Dresses: EsOsa Stores
Groom's Suit: Em-o Bespoke
Makeup: Topnotch Makeovers
Hair: Solange Hair & Beauty Shop
Bouquet: The Quail Event
Vendors
Planner: Bride & Groom
Day-of-coordinator: Marnennie Events
Decor: Blue Velvet
Cake: Spanset Cakes and Events
Lights & Sound: Option A
Food: Nikky's Catering
Drinks: 365 Butlerz
MC: Benny Ark
DJ: DJ TTB