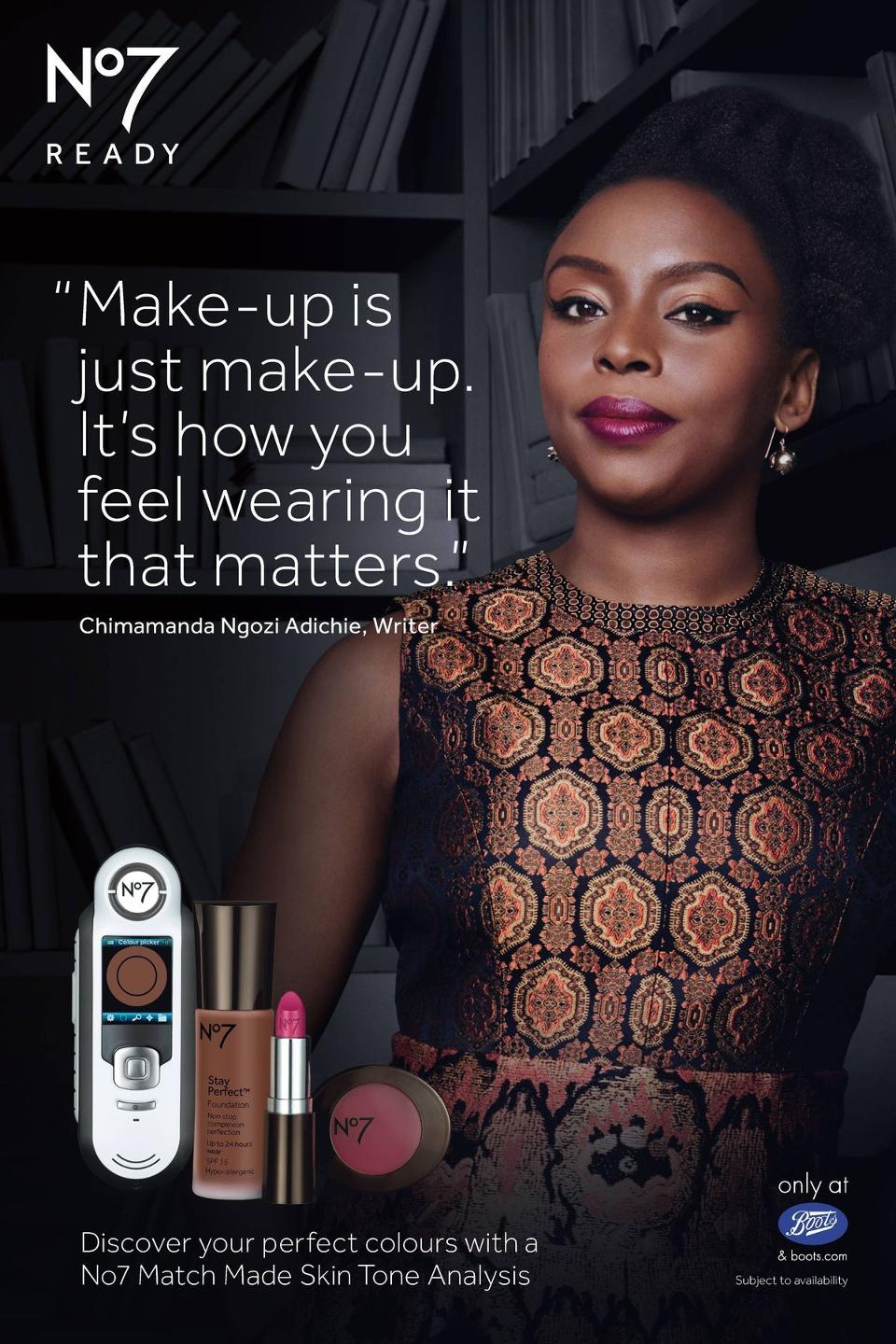 Last week author Chimamanda Ngozi Adichie was announced as the new face of No 7 makeup by Boots UK – click here to see the campaign video.
In the video and in her feminist manifesto on Facebook also published this month, she talked about makeup, her daughter, femininity and feminism.
If she likes makeup let her wear it. If she likes fashion let her dress up. But if she doesn't like either let her be. Don't think that raising her feminist means forcing her to reject femininity.

Feminism and femininity are not mutually exclusive. It is misogynistic to suggest that they are. Sadly, women have learned to be ashamed and apologetic about pursuits that are seen as traditionally female, such as fashion and makeup.
Photo Credit: Boots UK