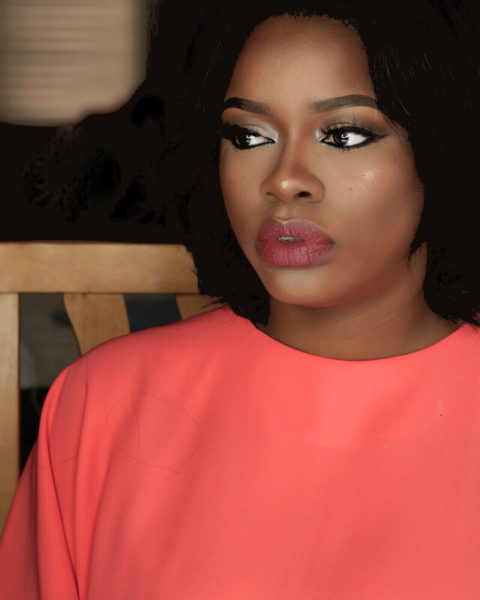 Fashion Business Basics is a 6-part series by fashion entrepreneur with Isoken Ogiemwonyi, which will feature on BellaNaija. You may recall BN featured Isoken and her partner in the BN Making It series, back in 2011. Since then, she has gone on to achieve even greater feats, making her mark firmly in the fashion industry in Nigeria. We hope that aspiring fashion entrepreneurs will benefit from this series. Click here to read the first part, the second part,  the third part, fourth part, the fifth part.
Today, we're sharing the final edition in the series.
***
Ready to wear is more than anything, a numbers game – especially in a rapidly developing but relatively small market like ours ( small not in terms of our population, but in terms of able demand and available distribution points for fashion brands).  Taking advantage of every point of sale available (as long as it fits with your brand profile) is key. Smart design drives sales, but having  a clear idea of what sells, how to merchandise effectively and take advantage of your existing sales points, analysing what DTC feedback you get via tradeshows/popups and online sales is crucial to growing your brand commercially.
The most successful brands do not focus only on the creative aspect of design,  incorporating feedback helps figure out how to present and sell your product. Looking for signals of what works and incorporating the information, creates a virtuous cycle that leads to great sales.
Here are four tips for a more efficient (and profitable) sales strategy:
Cost Control
Having clear targets cost wise is important because you have to ensure you have enough of a margin for yourself – so whether you are in a wholesale, direct retail or commission selling environment you are making money. Work backwards from the final retail price and consider all the spending including freight commissions, sampling and development (duties if you are exporting) etc
Your strategy has to include a costing scenarios because, different retail set ups have different cost considerations. With multibrand participation, can you AFFORD to pay rent and commission? Will it affect your ability to host trunk shows 2-4 times a year? if you are an online only brand, consider going offline with events a few times a year. Own brand retail will all include fit-out, rent/renovation  and recurring expenditure like marketing, staffing, and power. Design for retail is also very different because your pieces must be reproducible at scale, a consideration that is largely unnecessary for bespoke design.
Follow The Numbers
Your sales data is your master. Internal reports generated by your own team, external sales summaries from your retail partners/stockists. Analytics from your site. These are the bits and pieces of data that form the whole picture, and ignoring it is dangerous.  Look at key metrics like sell through percentage, total sales volume, net average retail and average basket size.
iIf you're just starting out – make sure you set yourself up properly beforehand. There are several options software-wise to ensure you have access to data that is easily accessible and decipherable. For examples of software I use or recommend sign up here. Generating reports is becoming easier and easier nowadays – there is no point in making it harder than necessary
But Remember It's Not The Whole Picture
For own brand store owners, teach your sales team to find out and keep records of data that the hard numbers don't necessarily reflect. Ask about missed sales, why didn't certain colours, styles or sizes work? What is your assortment missing? What are your peers in the same space doing better?
For brands with multiple stockists, speak to sales specialists, create relationships where they WANT to help you.  Customer feedback is crucial in improving your product performance at retail, and the salespeople are in the trenches- basically your secret weapon. They know why customers don't purchase, and sometimes hear the truly horrible things people say- the true reasons you have missed sales or no consumer interest. Remember that the responsibility is yours not any one else's – you shouldn't expect retailers (who are running their own businesses FYI) to spoon feed you or go above and beyond their contractual obligations. Ask, be reasonable in your requests and for most stores it shouldn't be a hardship to help – with more data you are likely to do better in store, and it also increases the product knowledge of the people selling your pieces on a day to day basis, so it's a win-win for everyone.
First Hand Feedback – Pop Ups, Trunkshows & Events
Direct feedback is invaluable, and for brands who own their own stores, I suggest being on the floor at least a few times a week. Spending time on the floor, speaking to them and even just observing shoppers, gives you a wealth of information including fit and quality issues (and a chance to course-correct quickly), merchandising preferences etc. For brands who sell primarily through other retailers, speak to them about trunkshows and in-store events, at the very least once a quarter. Not only does it show a commitment to your brand, it gives you a way to build your list and create customer interaction points. Reports never have the full story and we have personally had a lot of merchandising ideas based on direct feedback from the shop-floor. Popups, fashion and lifestyle markets and experiences are also a great way to do this. remember to make these interactions worthwhile b trying to get as specific and structured feedback as possible, general questions will get you general answers that you probably will be unable to use or apply to your business or design decisions. Customers are usually very happy to help, especially when it's incentivised.
Finally, try to see the entire picture – not all pieces will work in all stores, your own store or online. A balanced product assortment will have collection staples which create a consistent revenue stream (see what Hedi Slimane did with Saint Laurent collection before his exit), seasonal basics that can be reinvented in different colorways or fabrications every season (e.g. occasion wear brand Marchesa, and fun party girl brand Alice & Olivia almost always have a pair of black pants , no matter how over the top  the collection is. And beloved leather brands like Louis Vuitton, Prada and Chanel, reinvent basic shapes in exciting colours and materials every season) and finally – the exciting pieces that are really just to drive newness, excitement and to give your collection a fresh perspective – this varies from brand to brand, from pieces that are runway/editorial -only and will never be produced, to pieces which may be available on request only.
It's part art and art science, but the more you apply yourself, the easier it becomes to predict and in turn, grow substantially.