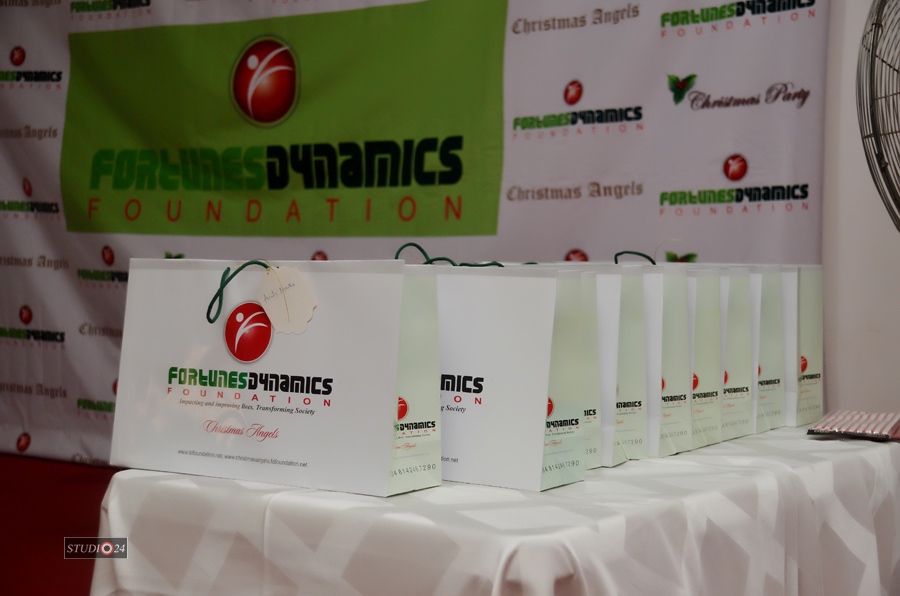 This year that Fortunes Dynamics Foundation once again celebrated her annual Christmas Party for the Children and volunteers on the 4th of Dec, 2016 at the Women's Centre, Abuja.
This Foundation started 3 years ago by the Founder, Florence Chinenye Igboayaka, who was driven by a desire to empower young people and widows, providing them with accommodation as well. Florence is a social entrepreneur and believes that it is essential to create wealth and use that wealth to impact and improve lives.
The Foundation's "Rescues, Impacts and Transforms" intervention programmes do exactly as their names imply. This is achieved through education sponsorship, basic Medicare, social activities, guidance and counselling for the teenagers and bible clubs. Annual summer camps are also held to improve their social lives.
Most of the Foundation's children are either orphans or are being raised by single parents living in impoverished areas of the city of Abuja and Nasarrawa states.
The RESCUE education sponsorship spans through primary school to secondary school and now is being extended to include tertiary education.
Alongside that, they also run a free entrepreneurial and skills acquisition programme for youths so that they can be empowered through the IMPACT programme. The Foundation also helps widows pay their house rent and make over their home through the TRANSFORM programme.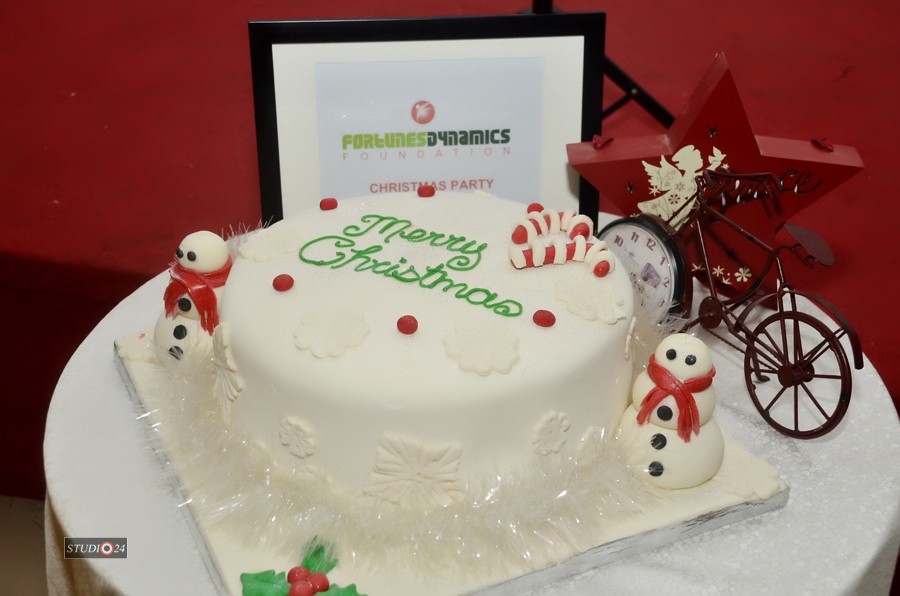 The Annual Christmas party and was covered by Studio 24 It was impactful for the children and the MC, Yecenu of KissFm, led the party with games, nativity play, music, and other activities.
The children received their Christmas gifts from Santa and the Christmas Angels gift presenters: Uche Chigbo (SA to DG NIMC), Henry Kazalma (PM PMO NOKIA), Enene Ejembi (KM & C Specialist GEMS 4, DFID), Sandra Iroanya (Executive Director, Thessy Isemede Foundation).
Although Fortunes Dynamics Ltd is usually the sole sponsor of the Foundation, this year we asked the children to write out their Christmas wishes and opened up sponsorship to the public to become "Christmas Angels" to our children by granting them some of their Christmas wishes.
As result, the children were handed the gifts from their Christmas Angels at the party.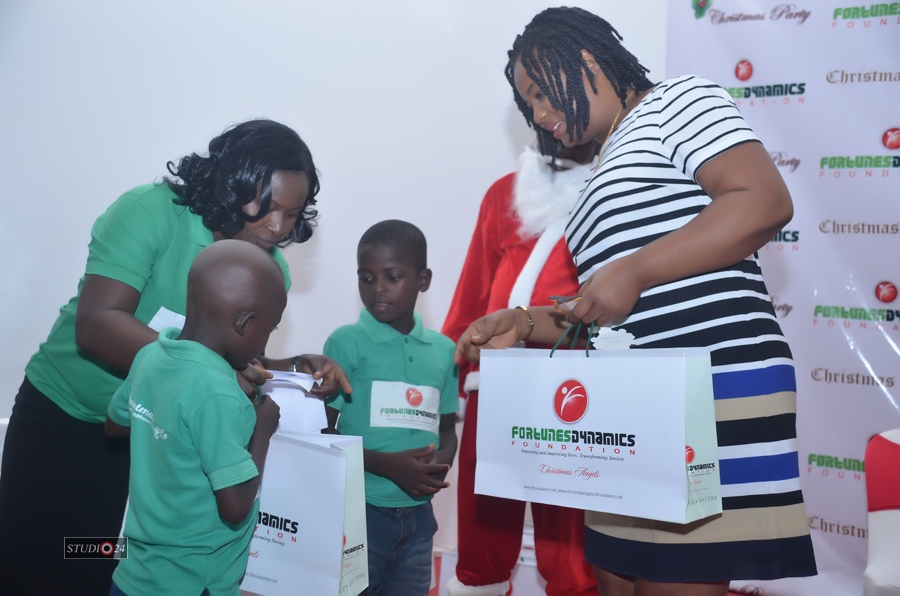 Our Christmas Angels for this year were:
Solomon Igboayaka, Eloho Efemuia, Jibola Oyediran, Ify Anyaegbu, Tosin Esherafasa, Chichi Offor, Mary Idowu, Juliet Akinsanmi, Alice Adams, Onyinye Ejeh, Lolade Okunriboye, Glory Elofuke, Pastor Ugo & Sandra Iroanya, Ifeanyi Oputa, Uchechi Opara, Abisola Balogun, Henry Isemede, Loliya Agbani, Dami Odugbemi, Kelly MacPepple, Ugochi Okorie, Laide Akinsonmi, Bola Ayansina
This year, some organizations also participated as Christmas Angels:
Studio 24, Alert Technologies Ltd and Laundroville Drycleaning Services.
The event started out in the morning with the children participating in different fun games including table tennis, board games and dart games.
The Christmas party kicked off in earnest in the afternoon with the Founder, Florence Chinenye Igboayaka, giving the welcome address and a brief about the Foundation after a documentary about the RESCUE programme was presented.
The children sang their theme song "He knows my name", including Bible readings and memory verses. There was also a nativity video, dancing and of course lots of food!
Non-perishable goods as well consumable provisions such as rice and Indomie noodles were also shared out to the children and their families to add to their Christmas celebration.
See the Photos
Fortune Dynamics Foundation would not have impacted as many lives without its volunteers this year who were also celebrated:
Daisy Obasanjo, Nkem Onyekwere, Martha Iroanya, Pastor Leslie Sanda, Kuceli Adetunji, Gabrella Nyada, Remi Olupeta, Charity Ireneh and Janet Conqueror.
Visit www.fdfoundation.net or christmasangels.fdfoundation.net. Choose to be a "Christmas Angel" next year!