Did you watch day 5 of the Big Brother Naija reality show?
If you missed it, we've got the highlights for you
..
Uriel may be on to something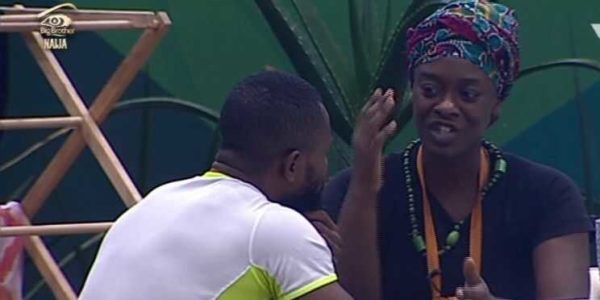 Uriel (feeling guilty about not saving him) took Kemen aside to have a chat about his nomination for eviction after the morning workout. She started out by noting that she knows Kemen isn't fond of her but she appreciated that he was able to "take charge of a situation" and added "You're a dominant man! I know you're not going anywhere.
She then tried to put his mind at ease and said she had a gut instinct the whole nomination was a setup. She noted that Biggie said "Possible eviction not definite!" and concluded by assuring Kemen that she doubted "anybody's going home."
Kemen took the opportunity to open up about his own struggles and sad he wasn't upset she didn't save him. In fact, he fancied her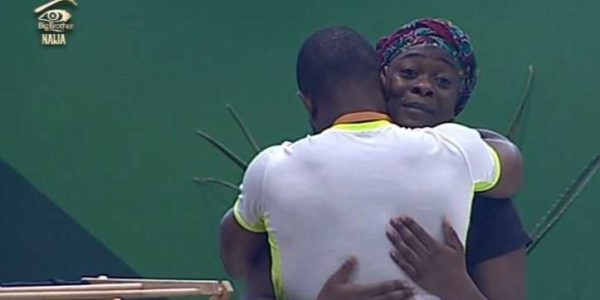 Could this be love?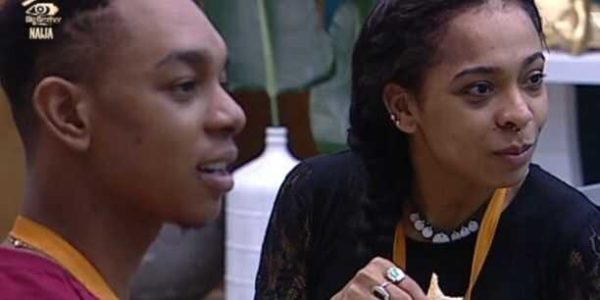 Miyonse is flirty and quite the ladies man but there's one woman in the house he's consistently tried to win over and that's Tboss! He admitted before he came into the house that he's into older women and clearly it shows. From cooking her special meals to foot massages, to showering her with compliments daily he's done it all. He took things to the next level yesterday (Day 4) when he tried to kiss her and told her his "heart leaps with joy" when he sees her "beautiful face in the morning."
Tboss, on the other hand, seems rather hot and cold in her conversation with the youngest lad in the house. Perhaps it's because she's older, more mature and her decisions are more considered. Whatever it is, she's fended off his advances since they entered the house. That said every now and then she shows great care and even dedicated her poem to him during yesterday's task.
Party Time!
First up, Biggie announced that cooking privileges had been restored which was met by screams of "Gbosa!" but he wasn't done yet!  Payporte had a special gift for the Housemates waiting for them in the store room. Every Housemate got brand new clothes for the big party tomorrow (Saturday) and if their antics this afternoon are anything to go by we're in for a treat tomorrow night! Needless to say, they were elated and once again started chanting "Gbosa" and "We love you Payporte!"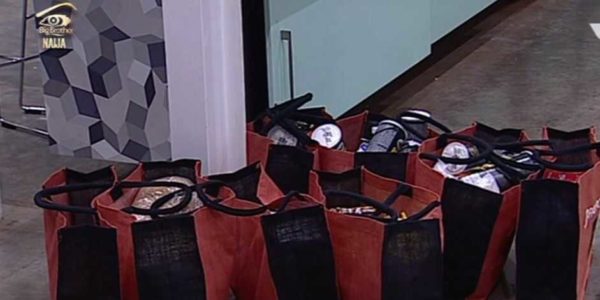 Biggie also informed them that starting next week they'd be able to shop via touch screen for two brand new looks courtesy of Payporte, one for the Saturday night party and another for Eviction night. They also got to hear the Payporte jingle avid BB Naija watchers are already familiar with. This jingle, Biggie explained, was their signal to start shopping and it would play again when it was time to stop. Lastly, he told them anything they shop for would be delivered on Friday for free.
Themed Party
Biggie just let the Housemates know that they get to throw a party of epic proportions as a reward for winning their wager. The theme for this celebration is Nigerian Hip-Hop and a celebrity Dj will be in attendance tomorrow night. (Day 6)
Biggie also left a variety of themed items in the storeroom and told the Housemates it was their responsibility to decorate the party room and make sure it looks excellent. There were also various props that they were given permission to use in order to enhance the outfits they received from Payporte this afternoon.
The Housemates were already partying and dancing this afternoon so we can't wait to see what goes down once a famous Dj and copious amounts of alcohol get thrown into the mix.
…
Do you think HoH Uriel may be onto Biggie's trick?