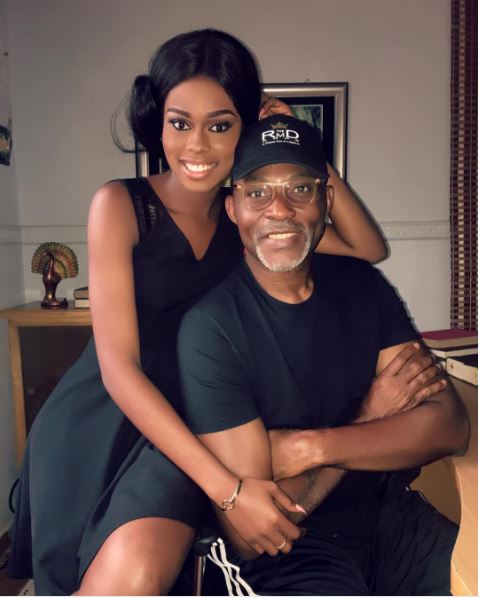 Nollywood veteran Richard Mofe-Damijo is quite an inspiring man.
Currently shooting TV series "Hush", he took time out of his busy schedule to help a rising actress feel comfortable on set and to help build her confidence.
The actress, Lydia Lawrence, was full of praises for RMD and shared her experience with him on Instagram.
She wrote:
Daddy I don't even know where to start from, from the very first day I joined Hush, you where nothing but a father. I keep thanking God. My 1st scene was with you and you discovered my nervousness and helped me to calm down. You taught me a lot within an hour and helped me build my confidence to ride on. How honored am I that the start up of a Career and one of my projects is with a veteran like you. When I got my script and saw I was going to be shooting with you I was happy and scared at same time. But when I got on set, you made happiness the order of the day and I practically forgot about being scared and you were amazing all through. Daddy thank you so much for everything, and I pray that God continues to bless you for us @mofedamijo . Love you loads sir ??? #amhush #actorsonhush #actinglife #2017goals #blackgirlmagic #workharddreambig #lifeiseazi