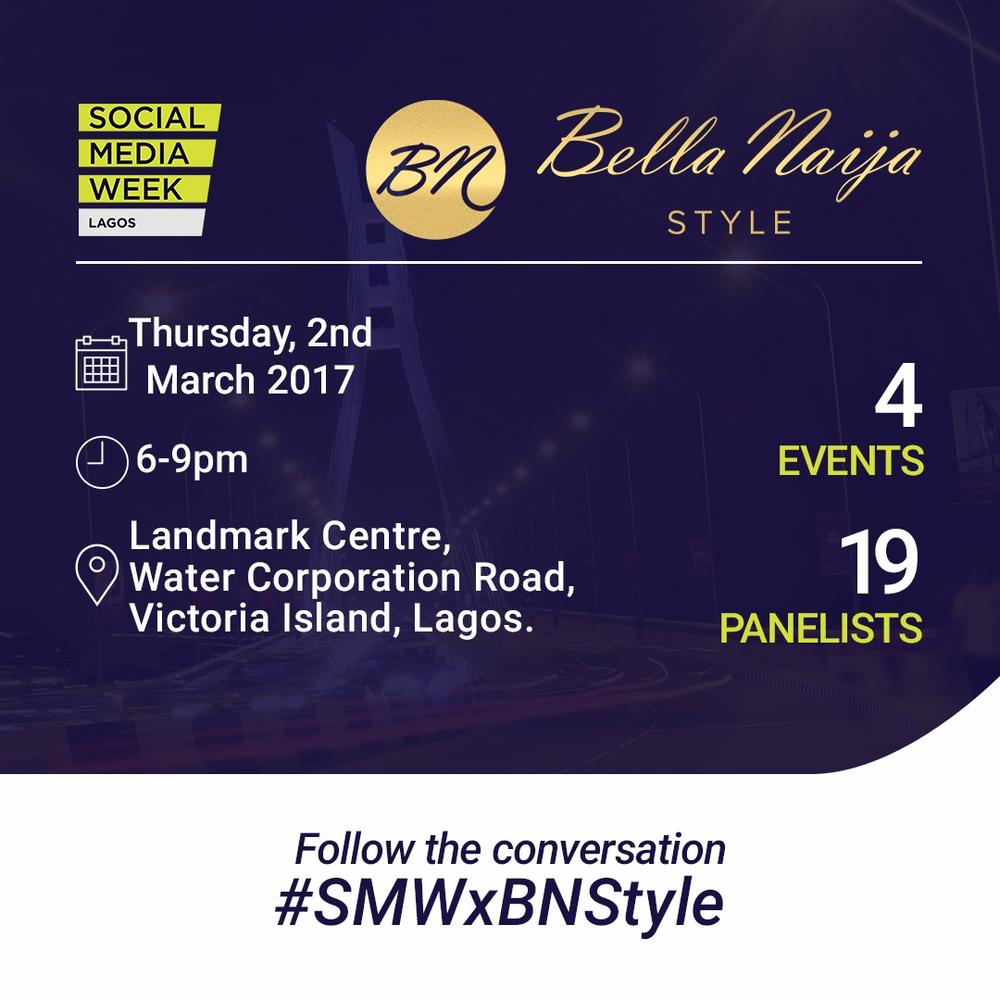 Hi BellaNaijarians!
Our BellaNaija Style panels at Social Media Week Lagos are all today between 6pm and 9pm at the Landmark Centre, Water Corporation Road, Victoria Island, Lagos.
Over the last week, we've shared the details for each panel and we hope to see you there to experience this with us.
Just in case you missed it, here's all you need to know below.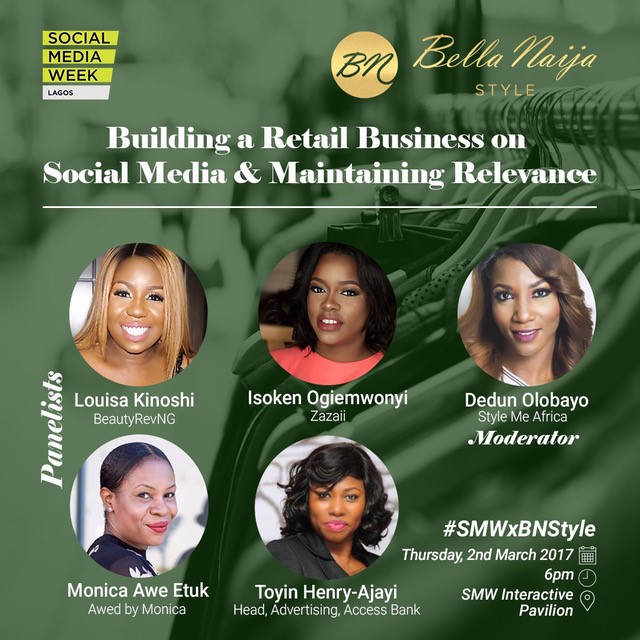 Building a Retail Business on Social Media and Maintaining Relevance.
Time: 6pm
This panel is ideal for any fashion retailer (or those aspiring), looking to increase awareness with the use of social media. Maintaining relevance with your followers/customers in an industry that keeps growing and changing is also a key factor to the success of a retail business.
Find out more about our panelists here.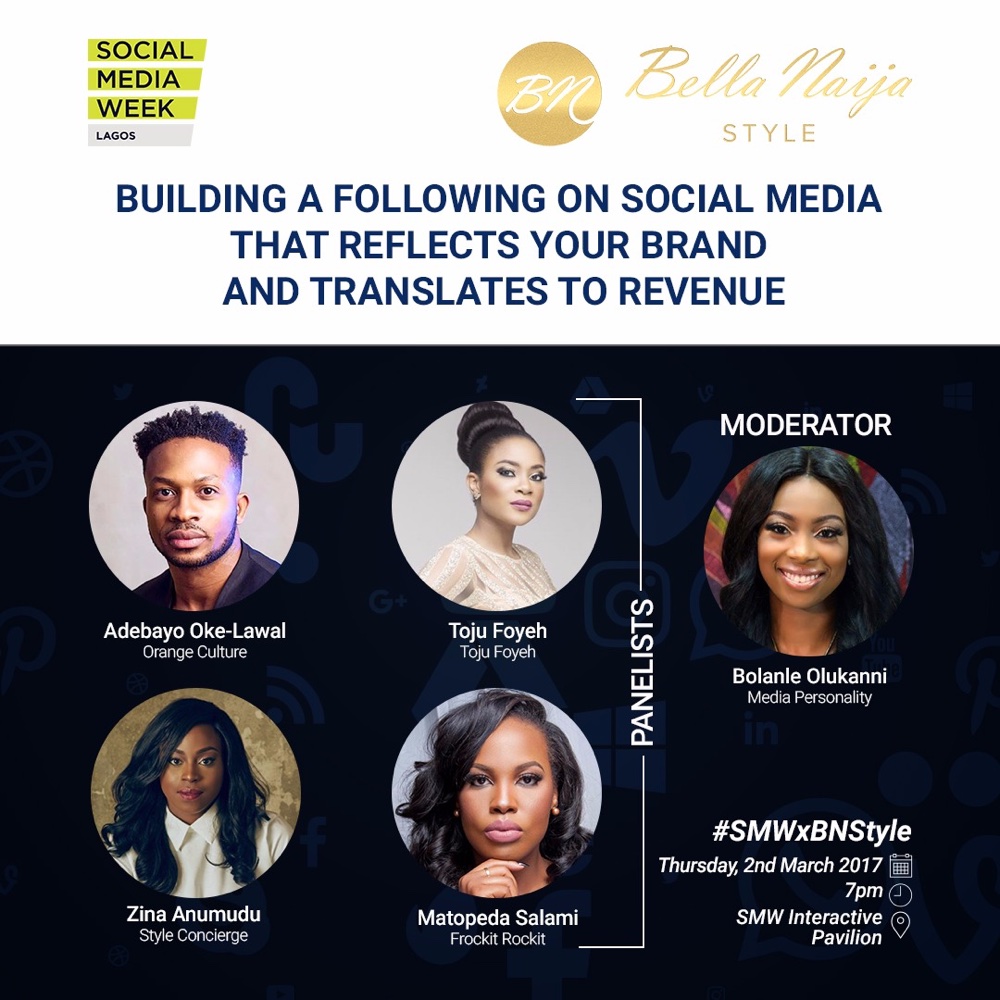 Building a Following on Social Media that Reflects your Brand and Translates to Revenue
Time: 7pm
It's not just enough to have a significant amount of followers on social media, how do you reach your target market, grab their attention and make them spend money? How does your brand personality affect the quality of your followers? All this and more will be discussed.
Find out more about our panelists here.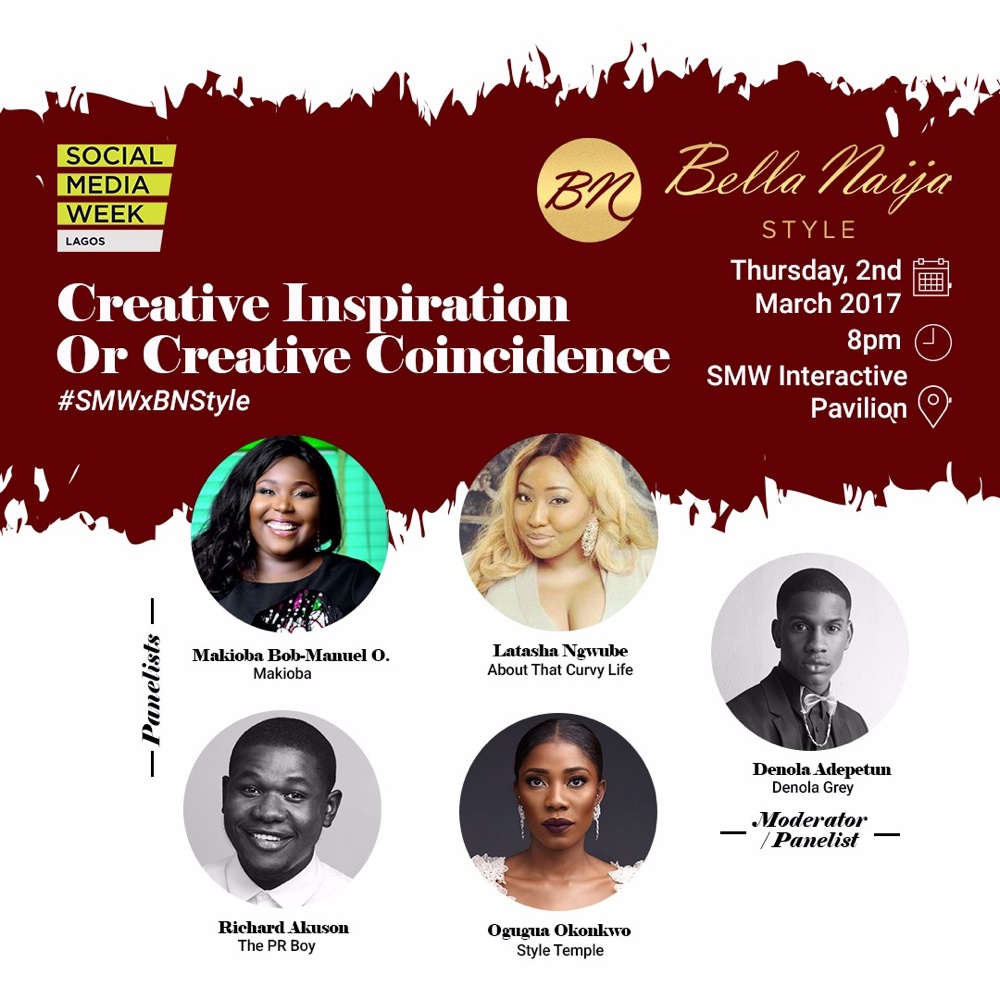 Creative Inspiration or Creative Coincidence
Time: 8pm
This panel is sure to be an interesting one on the topic of copying in fashion. A lot of designers have been accused of copying designs from their industry colleagues. Is it an excusable act? Can designers be protected from such things? Or is there just nothing new under the sun? What do you think?
BNers attending this panel, expect a surprise panelist! Need a hint? Read this article.
Find out more about our panelists here.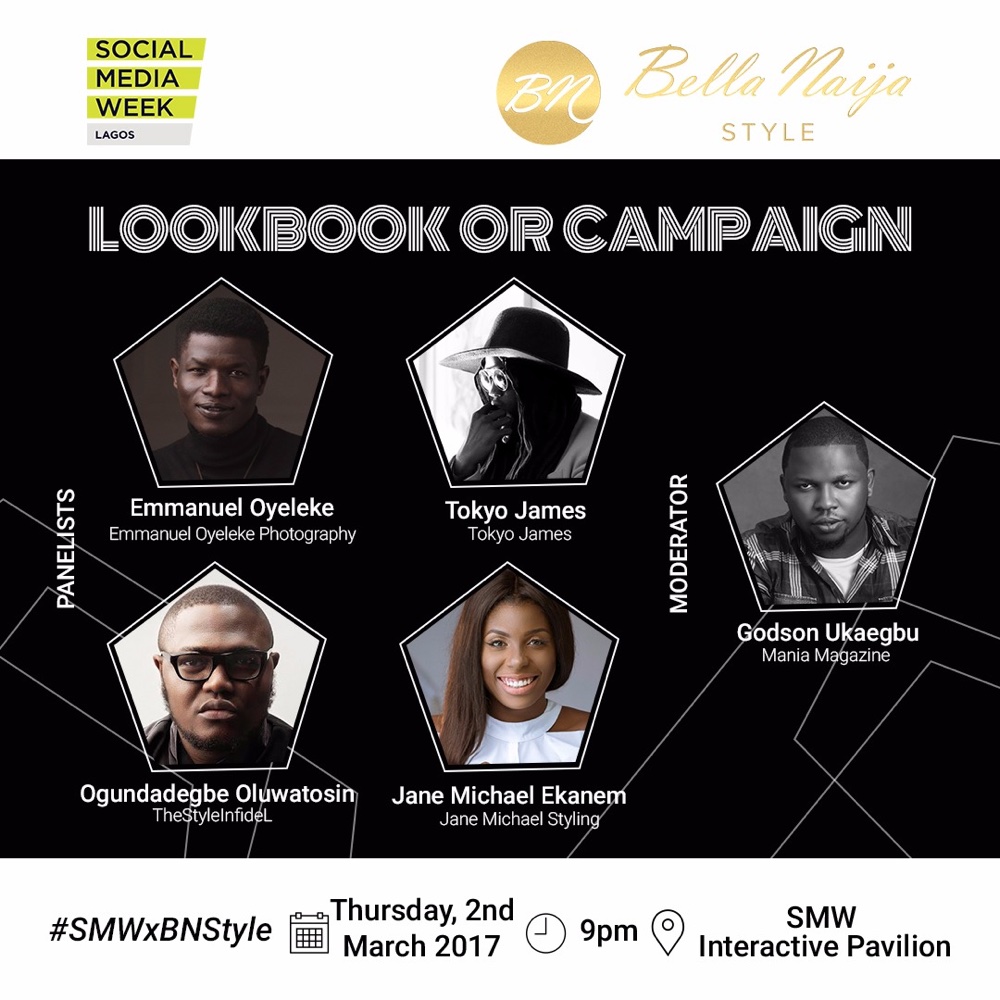 Lookbook or Campaign
Time: 9pm
There's often a misconception on the difference between a designer's lookbook and a brand's campaign, is there really a difference? Even after the glamorous photos have been taken, what happens next? Find out by attending this panel, to help you make the best of your brand's identity.
Find out more about our panelists here.
We're looking forward to seeing you there!