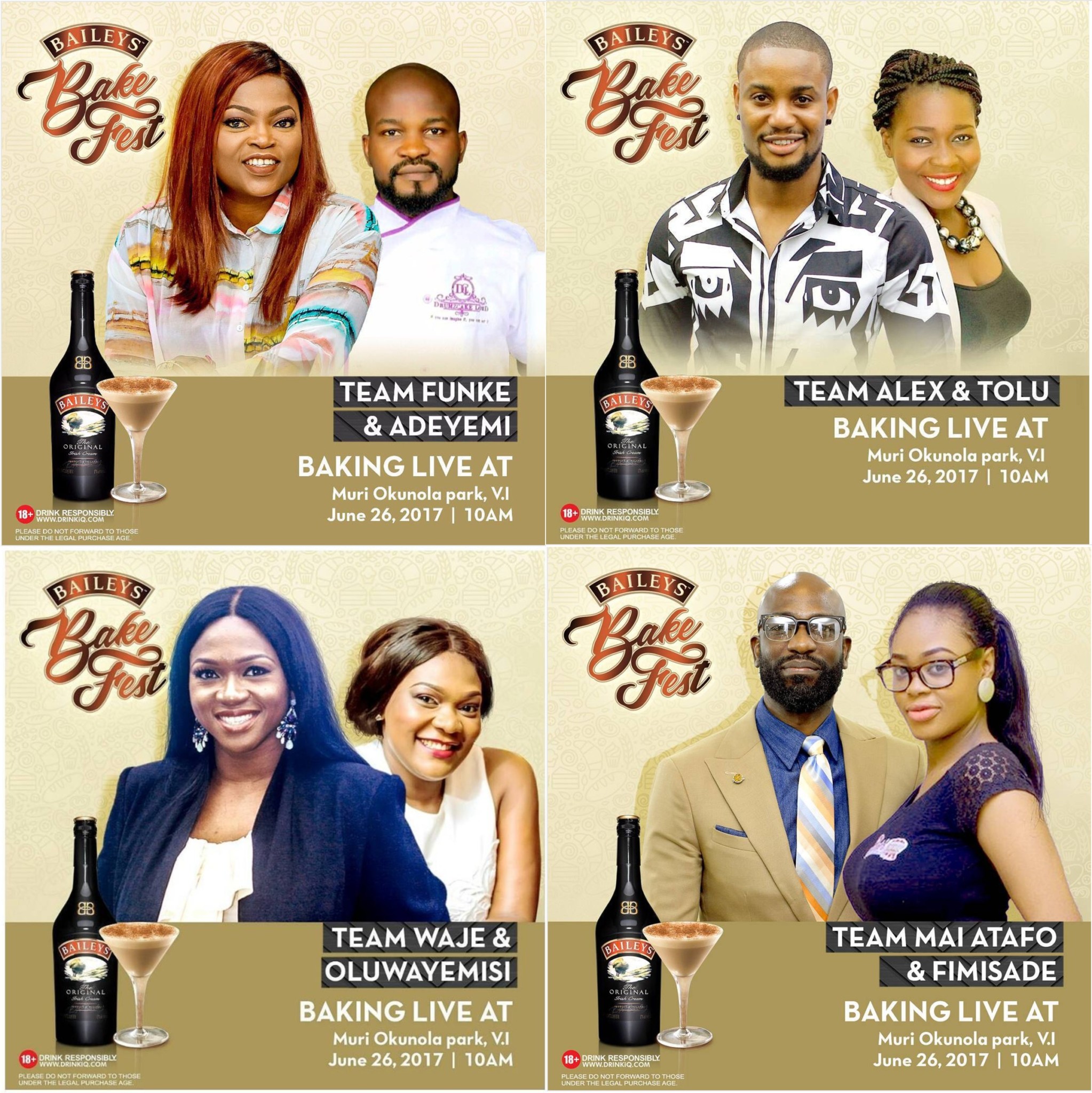 The oven mittens are coming off as Waje, Mai Atafo & Alexx Ekubo shot fiery darts at one another on Instagram this morning. Waje was quick to clear the air as she dropped an epic one-liner while Alexx Ekubo and Mai Atafo exchanged friendly jabs at each other.
See snapshots of the conversation below.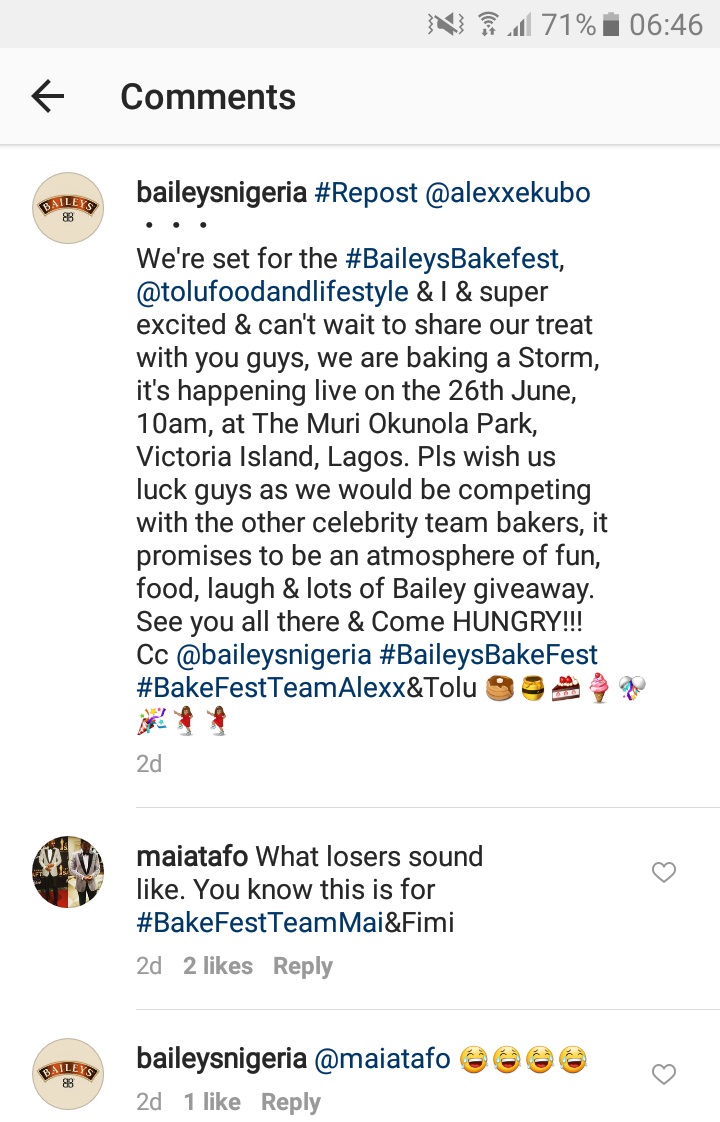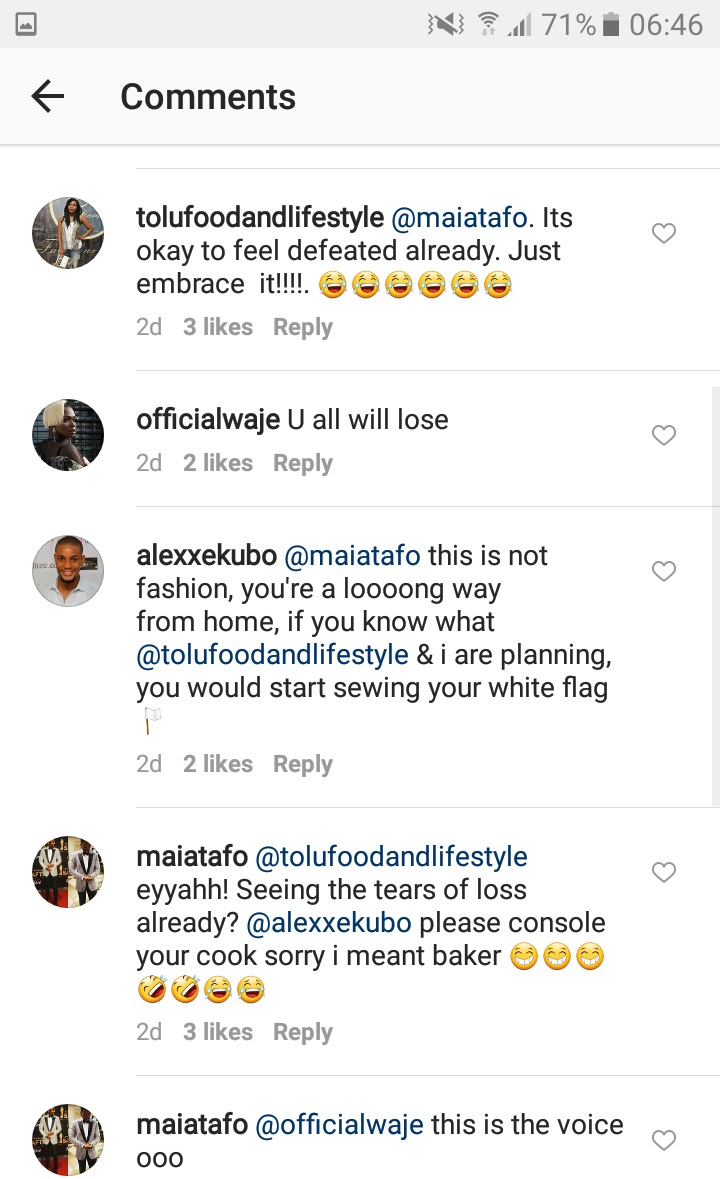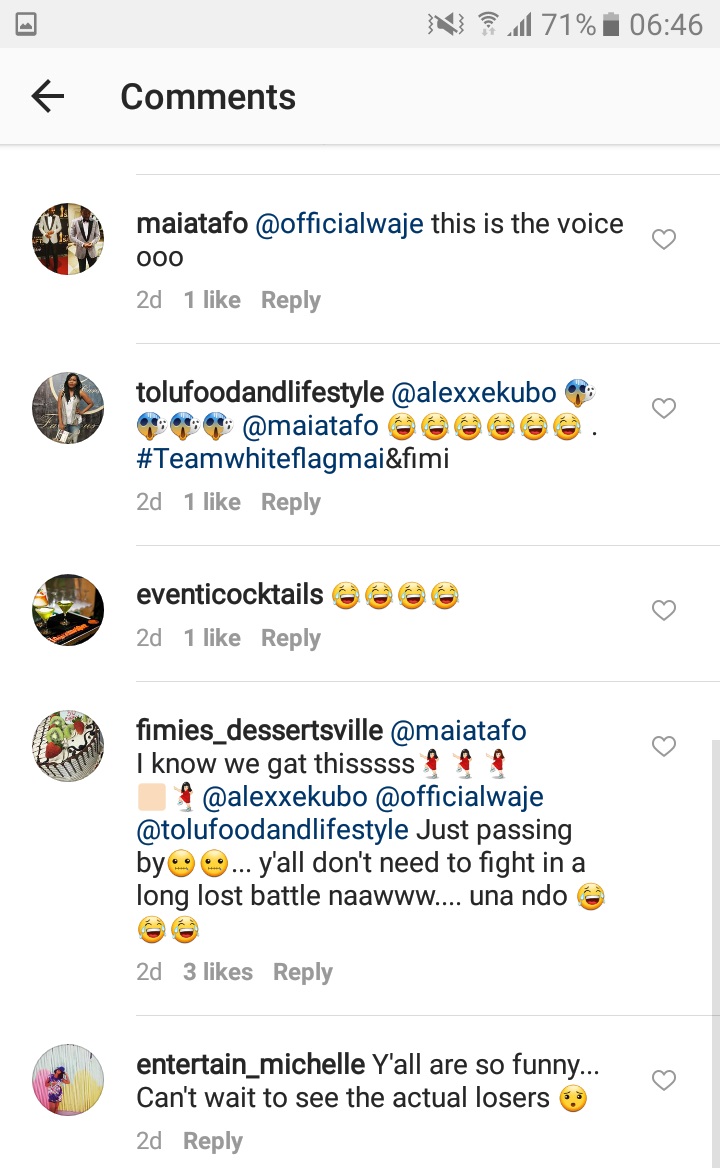 Meanwhile, Jenifa star Funke Akindele was quiet on the matter as we can only assume she is somewhere with her teammate, Segun Adesina, plotting the delicious defeat of the other teams.
Does the sumptuous silence of #Bakefest TeamFunke&Segun mean the beginning of the end for the other teams or will all the banter from #Bakefest TeamWaje&Yemisi, #Bakefest TeamMai&Fimisade, #Bakefest TeamAlexx&Tolu seal a famous victory?
Date: Monday, June 26th, 2017.
Time: 10.00 am
Venue: Muri Okunola Park, Victoria Island, Lagos.
To watch this brewing battle unfold live, log on to www.baileysbakefest.ng to register for your free invite.
Waje's video:

Alex Ekubo's video:
Mai Atafo's video:
18+ only. Drink Responsibly.
————————————————————————————————————-
Sponsored Content