Bethesda is a child support agency which helps less-privileged or orphaned children like Aminat get off the streets and into schools thus giving them a chance at a better life. We currently have over 500 children on our waiting list and without your help, they may see their dreams and future aspirations fade away.
To help these children, Bethesda Child Support Agency came up with a campaign "Lend A Helping Hand" with the sole purpose of getting over 500 children into schools.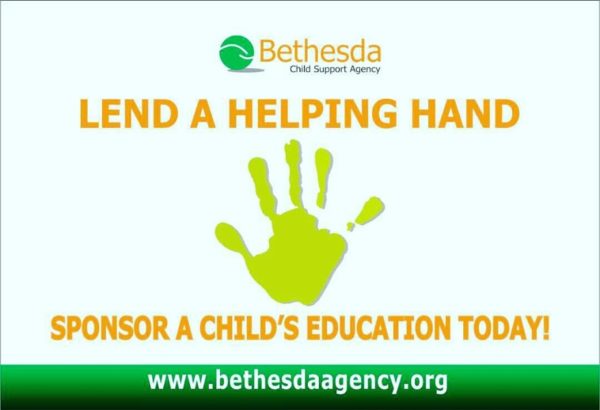 An event to launch this campaign was organized where people made a donation and proceeded to stamp an impression of their palm on canvases that were on display to show their support.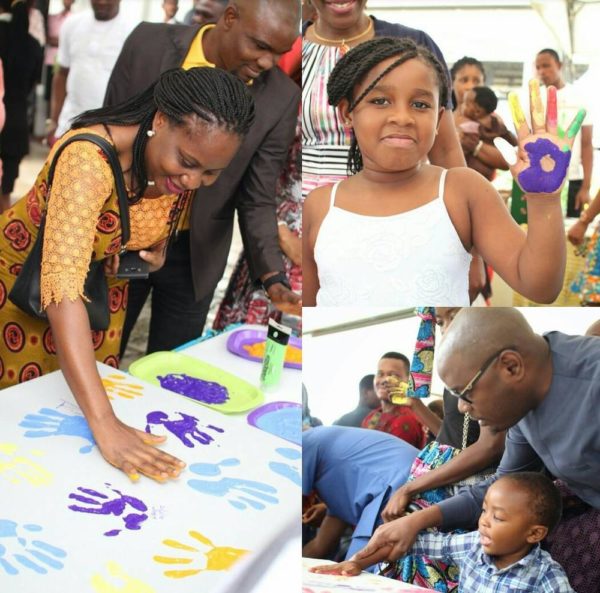 Veteran Nollywood actor, Olu Jacobs was also in attendance and he showed his support for the children by making an imprint of his palm on one of the available canvases.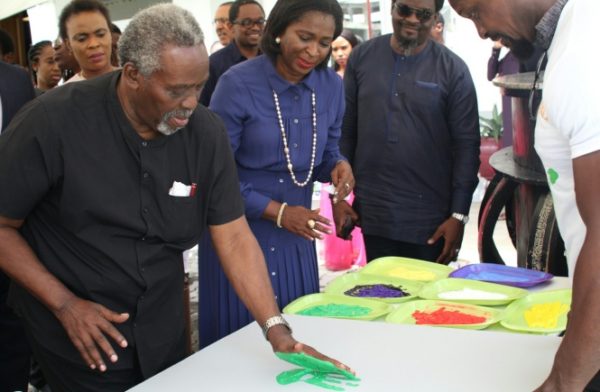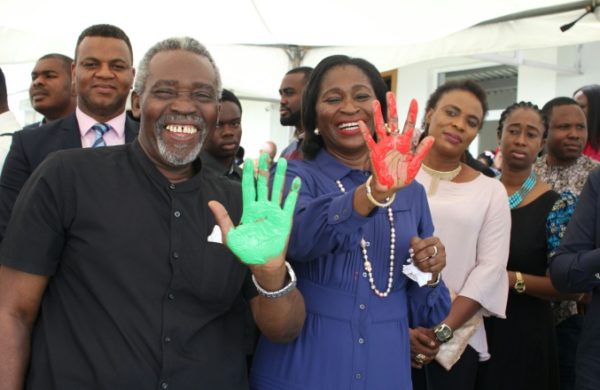 The activity was a lot of fun which led to the creation of beautiful hand imprinted canvases and children like Aminat being taken off the streets and into school.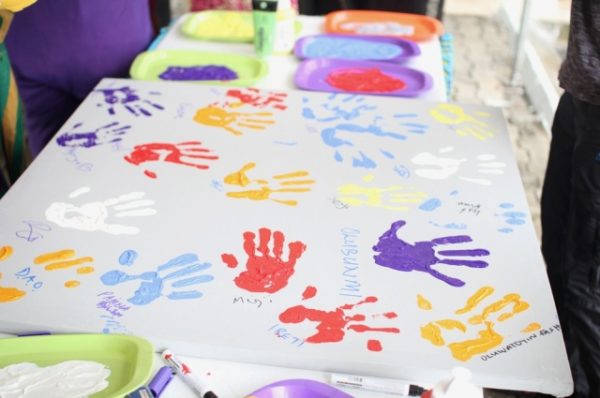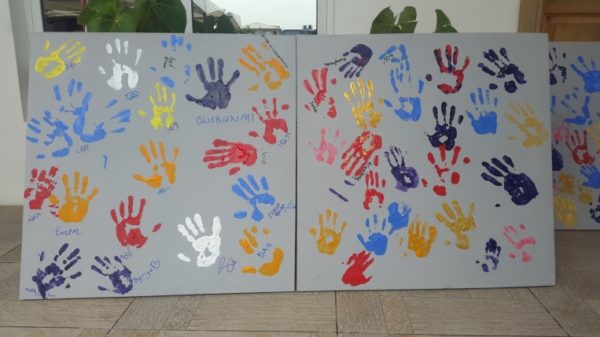 Aminat is 12 years old but her life isn't that of a typical 12 year old child. At the age of 5, Aminat's father decided to move his family from Ilorin to Lagos in search of greener pastures. They settled in Ikota and life was not so bad until Aminat's father; a construction site worker had an accident and died from the resulting injuries.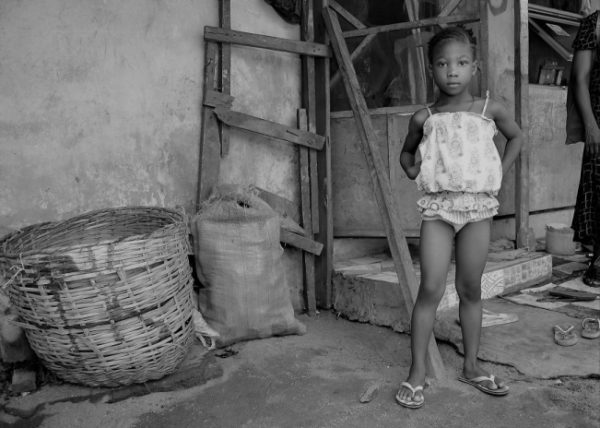 Aminat had to drop out of school at the age of 9 to help her mother hawk on the road side so as to make enough just to survive. She has had to put her dream of becoming a lawyer on hold probably believing that her dream might never come through.
We couldn't afford to stand idly by and watch Aminat; a smart, jovial and highly intelligent child, fade away but Aminat is just one child. There are many more like her who still need our help.
It's time to take a stand and stretch out a hand to other children like Aminat who need our help in realizing their dreams.
You can still be a part of Bethesda's "Lend A Helping Hand" campaign by making a donation to any of the under listed account numbers.
Skye Bank: Bethesda Child Support Agency; 1770005232
Guaranty Trust Bank: Bethesda Child Support Agency; 0008808375
Zenith Bank: Bethesda Child Support Foundation; 1012850520
FCMB : Bethesda Child Support Foundation; 0801281029
Corporate organizations can also be a part of the campaign where staff can participate in the simple art activity of making an impression of their hand on a customized canvas (which will be provided by Bethesda), using acrylic paint. The participating staff will then sign their name beneath the impression of their hand. The artwork will be framed and placed in the staff common room, a meeting room, or lounge. For Corporate organizations, groups and networks, you can call Ijeoma on 08033536487 to request for a canvas.
For more information visit our website www.bethesdaagency.org
Or follow us on/like our social media pages.
Instagram @mybethesda
Twitter @bethesdacsa
Facebook @bethesdachildsupportagency
—————————————————————————————————————
This content has been published for free as part of BellaNaija.com's commitment to youth, education, healthcare and community development as part of our corporate social responsibility programme.