UPDATE: Thank You All for Participating! Here are our Winners for the BellaNaija & Spotlight FREE Photoshoot Giveaway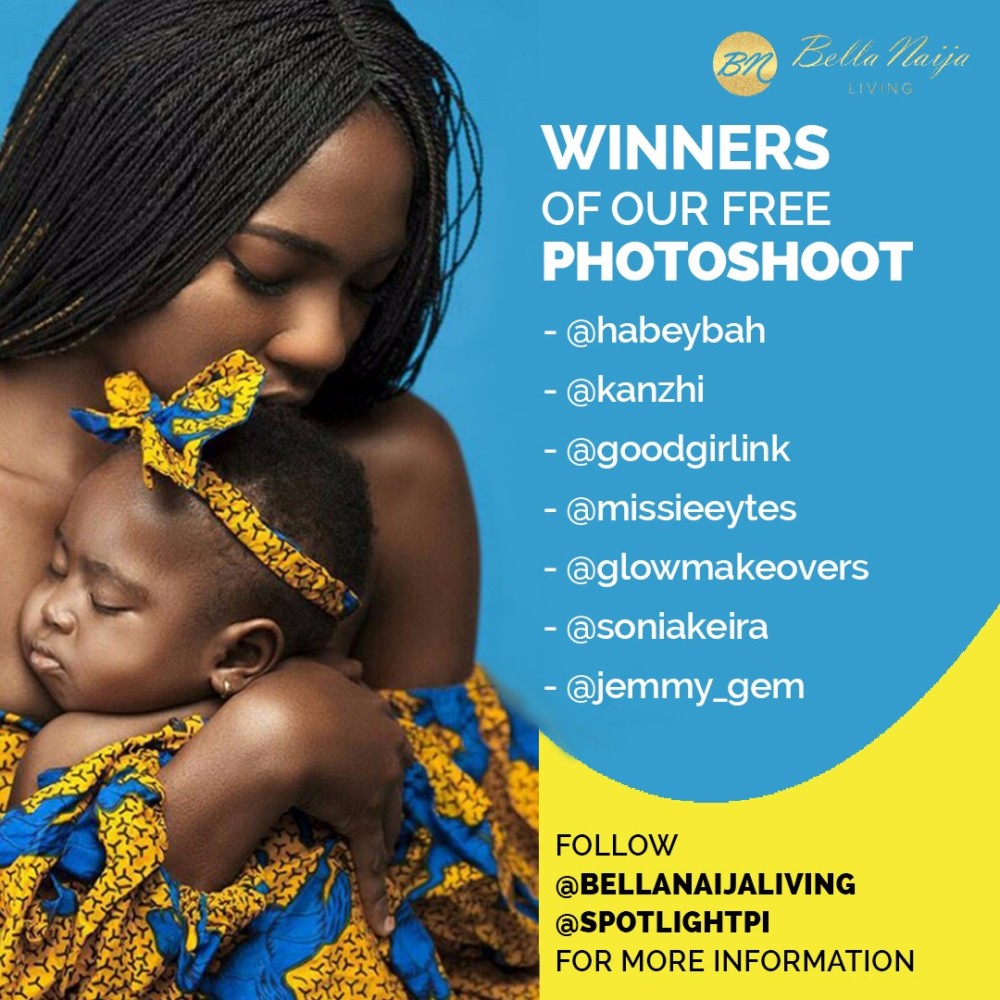 It has been 5 days of lovely mums sharing their stories and why they feel they should win the free photoshoot courtesy of BellaNaija Living and Spotlightpi. The successful search is over and here are our 7 lucky mums and mum to be.
Here are their entries: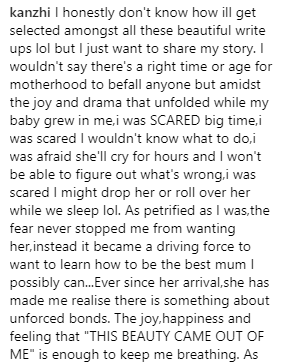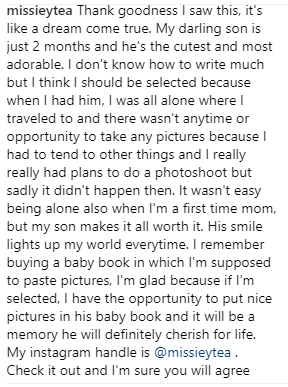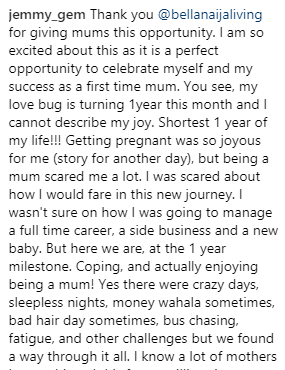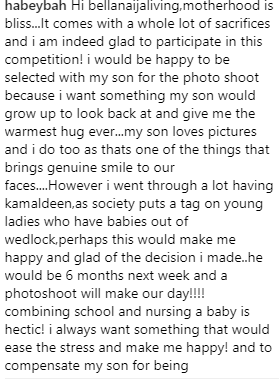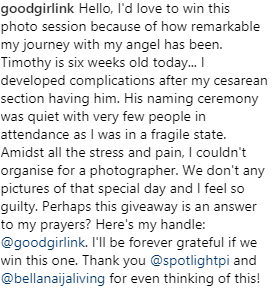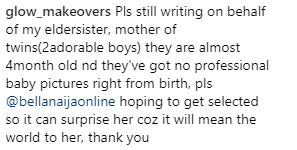 Update:
Hey ladies, you know we have got your back. We were so moved by the many entries we got for this competition, we decided to pick one more winner i.e. the eight winner.
… and the winner is Nubia.
See her entry below: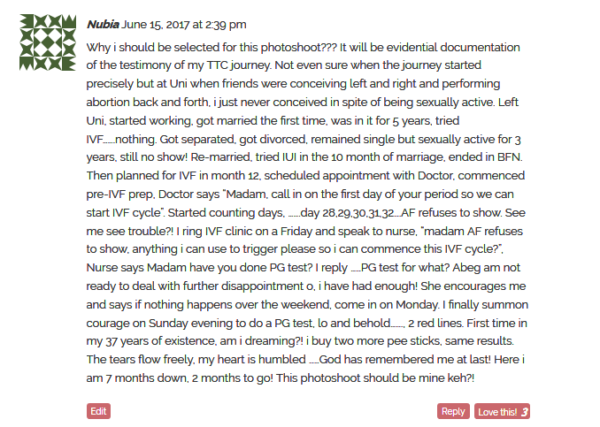 Congratulations guys!