Abisoye Tejuoso and Adebisi Adeoti tied the knot in Abeokuta and it was a stunning celebration!
#AbiDeb17 was lit!
The bride's father, Oba Adedapo Adewale Tejuoso, the Osile of Oke Ona of Egbaland and his three beautiful Oloris were present at both the traditional engagement and white wedding ceremonies. In addition to their wedding photos, the couple also shared their pre-wedding photos all taken by Debola Styles.
BellaNaija Weddings totally fell in love with her wedding dress by Nigerian designer Yemi Shoyemi. Keep scrolling to see more!
Wishing Abi and Adebisi a blessed life together.
Pre-Wedding
How We Met
By the Groom, Adebisi
On this faithful day, I was driving home on a Saturday evening, got stuck in Ikoyi bridge traffic and decided to kill time by calling my friend Yt. It's my custom whenever I'm stuck in Lagos traffic, and I guess Yt was already tired of the incessant calls whenever I'm in traffic, so she offered to hook me up with this smashing friend of her's.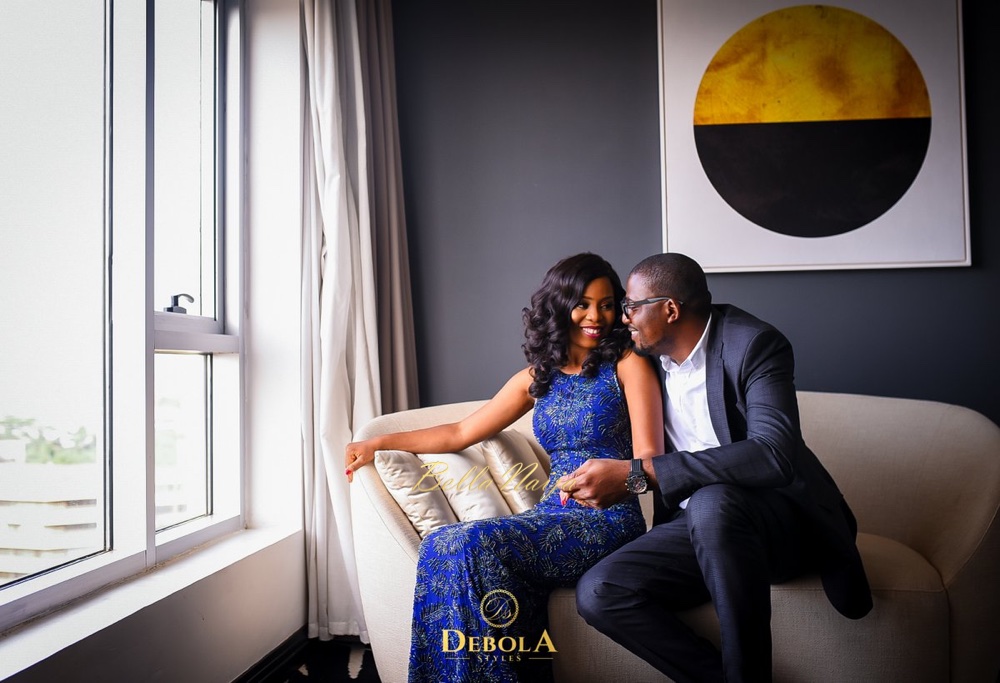 It took her about 11 minutes before she could even tell me her name as she kept asking, "Adebisi, are you sure you're ready? Don't hurt my friend o? I will come for you… blah blah blah…" 
Anyway, she promised to send her number after getting her permission which she did after three (3) days. In my mind, I was already sceptical since it's already taking three days to get approval for the number when it wasn't budget I was seeking approval for… Lol. To make matters worse, I called Abi immediately I got the number, and the response was "I'm busy, I will call you back". Was a bit pissed, but fortunately, she called back. We got talking.
In the course of our conversation, I figured her office was just two streets away from where I was making the call, so I decided to stop by and see this babe I thought of all weekend even when I was yet to meet her in person. It was a very short visit since it was during business hour. I did get a light hug, and that was when I noticed the height difference… Lol. Yt had told me she was cute, but then I never imagined she was that cute.
From that day, we got talking… Days after days, weeks after week, before I officially asked out. This took another "forever" as Madam kept praying and seeking the face of God for a while. Never had a woman done so much shakara for a 6 ft 4 man (cover's face) and I guess that drew me closer and more attracted to her.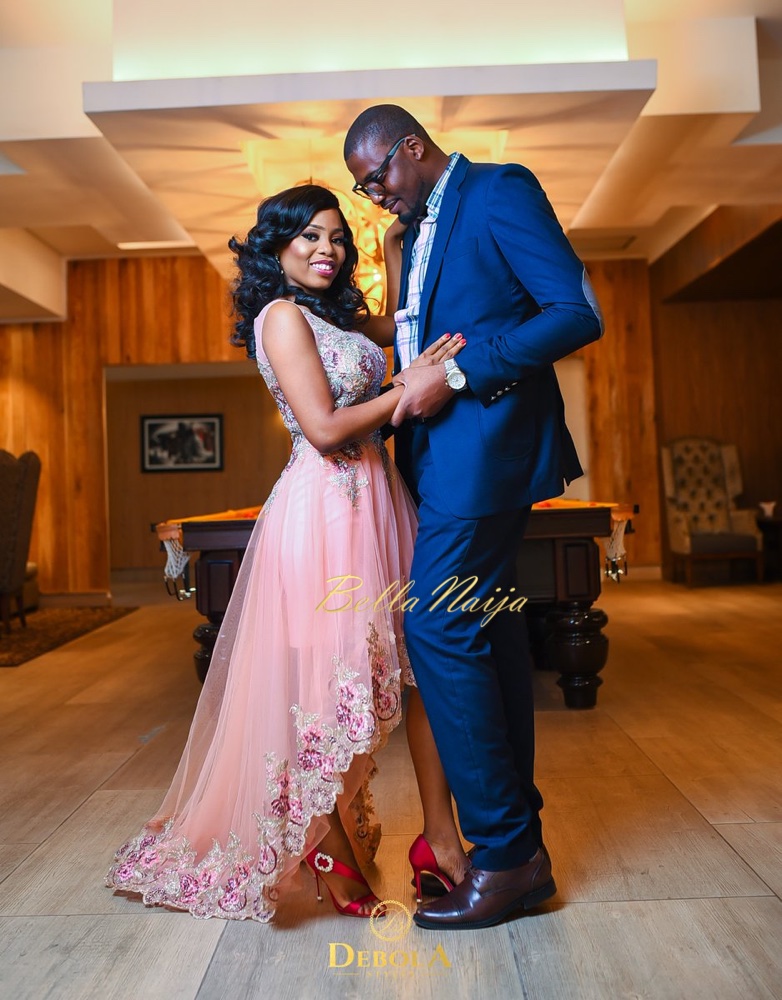 She had something I wanted and this is why I say our story is a bit different, first it wasn't like I fell in love the first day I saw her. When I met her, she wasn't prepared to see me that day, so she came as natural as possible. (Not sure she even had a wig on… Lol. After so much of my trouble and almost pulling out, she decided to give "us" a try. I was out of town but was happy and couldn't wait to return home. Finally, I have a girlfriend (big smile).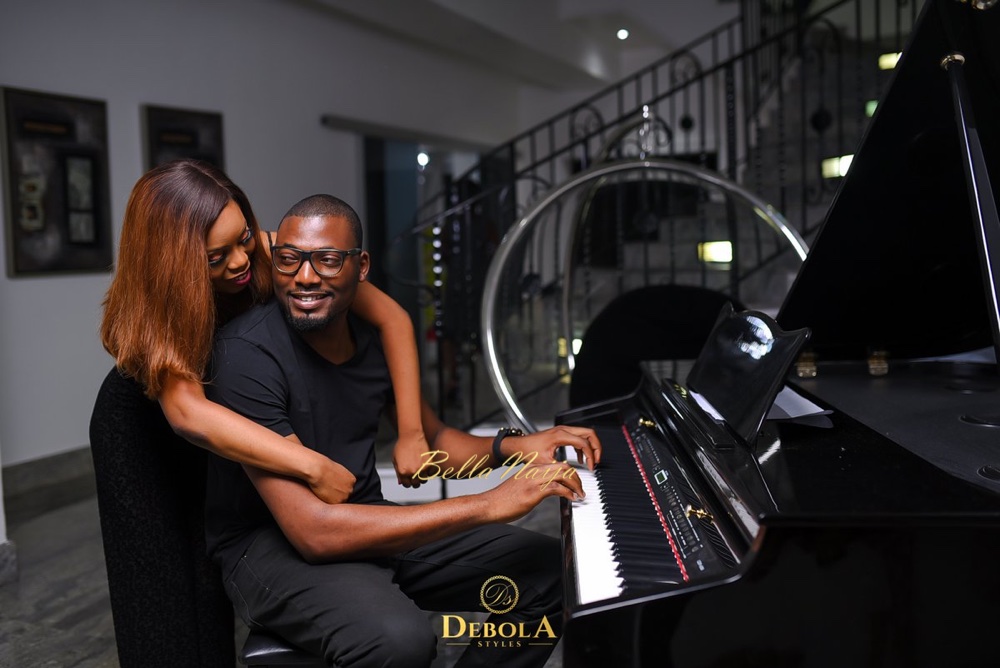 I knew what I wanted in a woman, so I just looked out for those qualities during our courtship. It was either she had it or not. God so good, she passed unknowingly to her with flying colours. I prayed about it, God answered, and I had a few conversations with Abi to be sure we were on the same wavelength.
Now that I was certain she was the one, I needed to propose.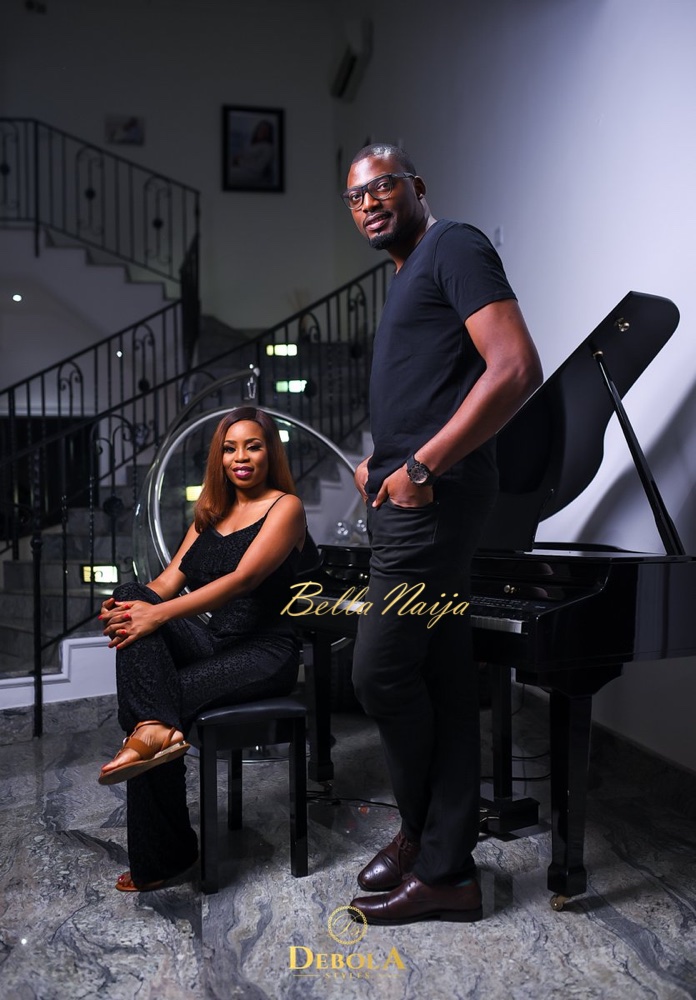 The Proposal
By Adebisi
It was December and her birthday was going be the following month, I knew if I waited until January the only option will be to do it on her birthday which I know by then she would be expecting it. So, I tricked her into coming to spend Christmas with my family in Houston. That will also give her the opportunity to meet my siblings and all.
It took some time but she finally agreed, so I left a few days before her to prepare ahead. With the help of Yt and other friends, we organised a small proposal party at home while I picked her up at the airport. She was all tired from the trip and didn't know I had a surprise waiting for her at home. It was a bit late at night, so she didn't expect to see a crowd in the house.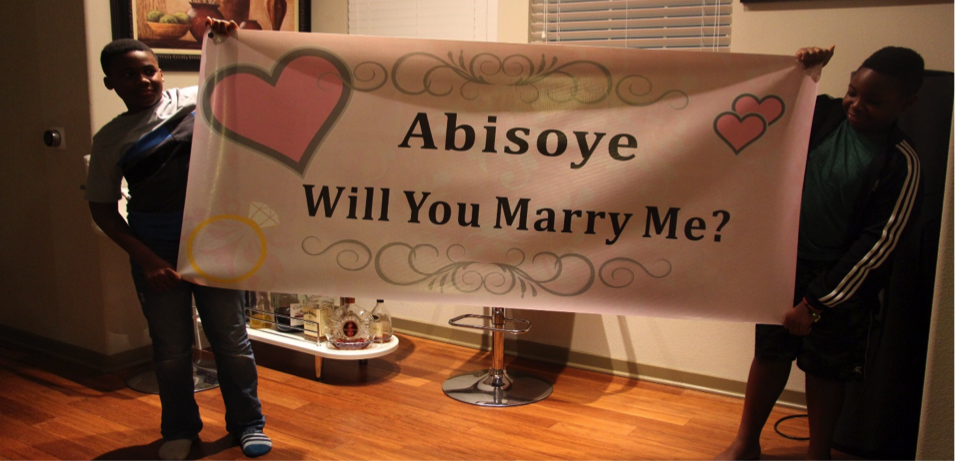 She got in saw the banner with a few people waiting, looked back and of course I was already on bended knees saying some speech I had rehearsed, but the words weren't just coming out… Lol. It was 30th of December, 2016, and I got the best "YES" of all time. Abi said YES to spending the rest of her life with me, and I have no regret whatsoever till date.
If I have to do this all over, I will gladly do it with you Abisoye.
White Wedding 
Traditional Engagement
Credits
Photography: @thedebolastyles
Bridal Makeup: @banksbmpro
Events Planning: @bsignature_events
Bride: @erinbeeee
Groom: @adebsy
Bride's Wedding Dress: @yemishoyemi
Bride's Second Outfit: @toshowoods
Bride & Groom's Aso Oke: Super Q
Bride's Second Outfit for Engagement: @jbliving
Bride & Groom's Beads: @goldpose4barry
Bride's Hair: Austin for @tasalahq
Bride's Bouquet & Hand Fan: @camakabespokepieces
Bridesmaids Dresses: @bandoraonline
Groom's Men Suits: @bankolethomasofficial
Videographer: @ladimilanfilms
DJ: @iamdjlammy
MC: @teeacomedian
Eru Iyawo: @eruiyawobyabby
Decor: B CUBE
Handheld Props: @propsbyderon
After Party Props: @partypropshop
Wedding Band: @shugaband
Engagement Band: @aristosband
Food: Onion Catering, @jollofplus, Mama Cass, @choppiescatering
Drinks: @drinksdivision
Cocktails: @luxebars, @drinksdivision
Desserts: @parfaitdesserts
Shawarma: Numero Uno
Small Chops: @realgrille_and_chops
Grills: Shaun B Grills