Baileys Bakefest bakes up Epic Feast in the Heart of Lagos – See Highlights from the Event
On Monday, June 26th, the lush green grounds of Muri Okunola Park, Victoria Island began to fill up at about 10 am as guests trooped in to witness the first ever baking festival in Nigeria. The Baileys Bakefest was developed to showcase and demonstrate the versatility of the world's no. 1 crème liqueur, Baileys. Everyone deserves a little bit of sweetness from time to time and Baileys Nigeria was in the mood to give Nigerians a treat like none before. It was a day of fun, games and most importantly, Baileys-infused everything.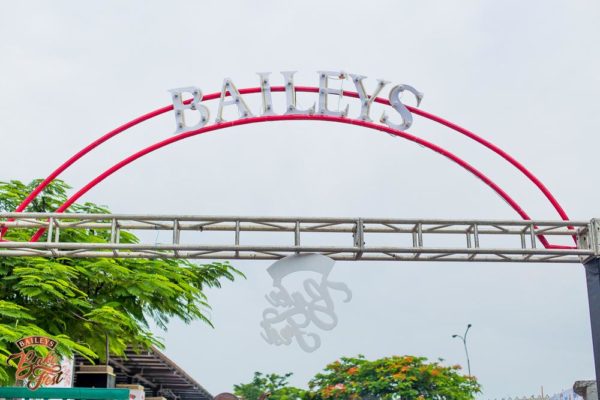 Guests were treated to food supplied by over 40 of the finest treat vendors in Nigeria. The fun and excitement was endless with games like the evergreen tic-tac-toe and darts to table tennis and table soccer. Baileys also provided free cocktails to the indulgence-seeking crowd. King of the chop knuckle, Chuey Chu and the original oga madam, Lolo 1, also put on a show as they dished out rib-cracking goodness. Noble Igwe, Ufuoma McDermott, Kunle Remi and Kaylah Oniwo made up four surprise celebrity cocktailers chosen to prepare their signature Baileys-infused cocktail with Kunle Remi's Baileys In A Rush winning amid other delicious creations.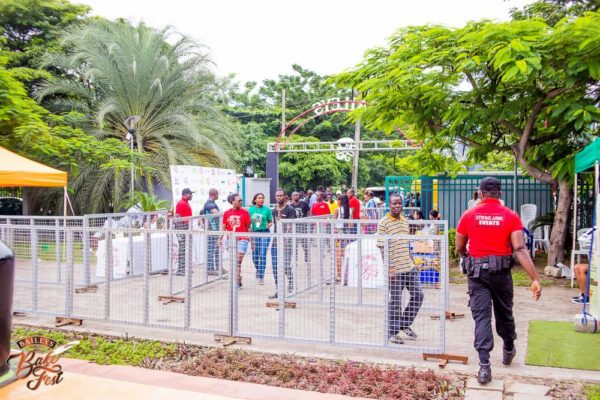 The much-anticipated celebrity bake-off pitting #BakefestTeamFunkeAndSegun, #BakefestTeamWajeAndYemisi, #BakefestTeamAlexxAndTolu & #BakefestTeamMaiAndFimi was finally here and the teams had the chance to put their moneys where their mouths were. The bakeoff featured three individual rounds with the winner of each round announced as soon as the round was done and an overall winner announced at the end of all proceedings.
Round one was all about the cakes and tarts with #BakefestTeamWajeAndYemisi stealing the show with an early victory. #BakefestTeamAlexxAndTolu came roaring back by winning the cocktail round with a cocktail inspired by one of Nigeria's favourite snacks, Kulikuli. #BakefestTeamMaiAndFimi were not to be outdone as they won the final dessert round. The overall winner was announced late in the evening by the panel of judges consisting Lara Rawa, Ify Mogekwu, Chef Eros & Alex Oke with #BakefestTeamAlexxAndTolu narrowly edging out the other teams to seal a famous victory.All four upcoming bakers were presented with appliances furnished by Beko.
Baileys Brand Manager, Ufuoma Udjoh in her closing remarks boldly stated, "We promised the first ever baking festival in Nigeria and we delivered a festival of epic proportions. We can only hope that you have picked up on more ways to indulge".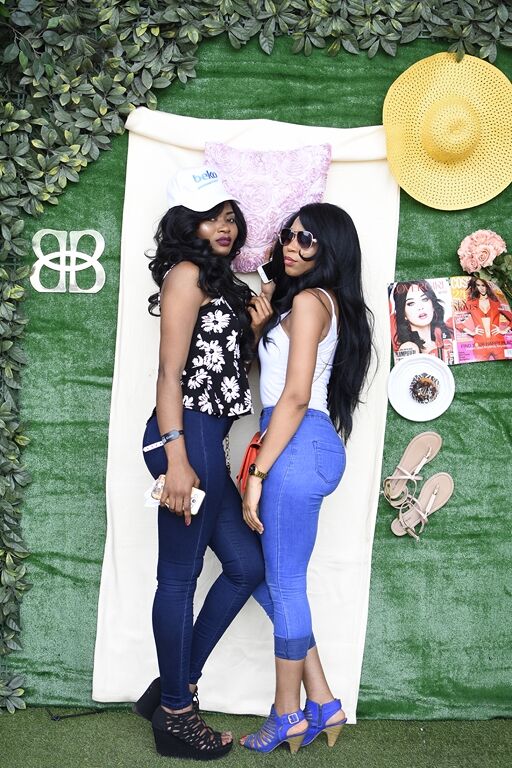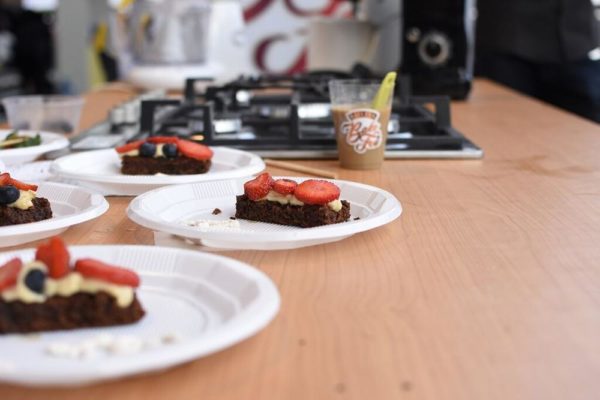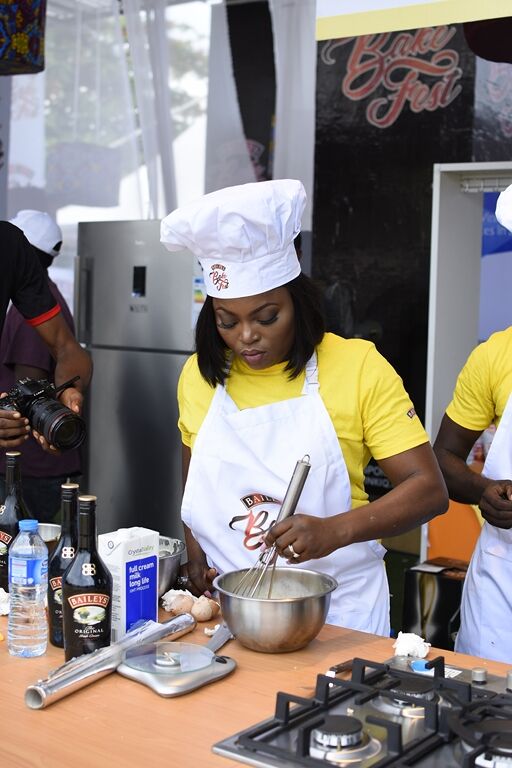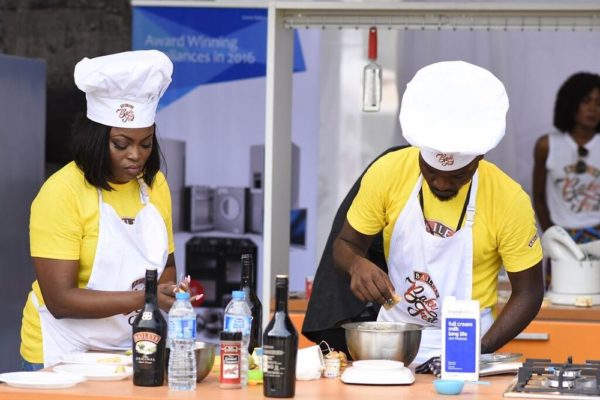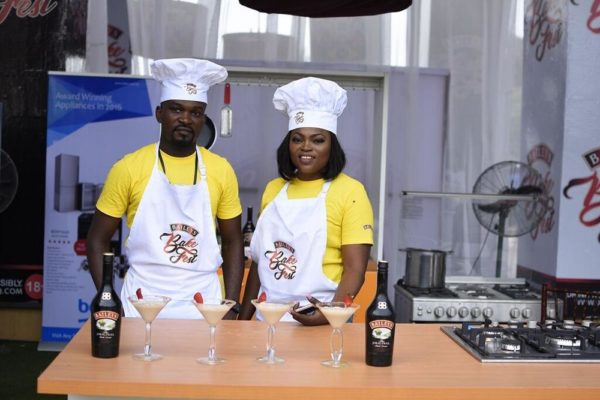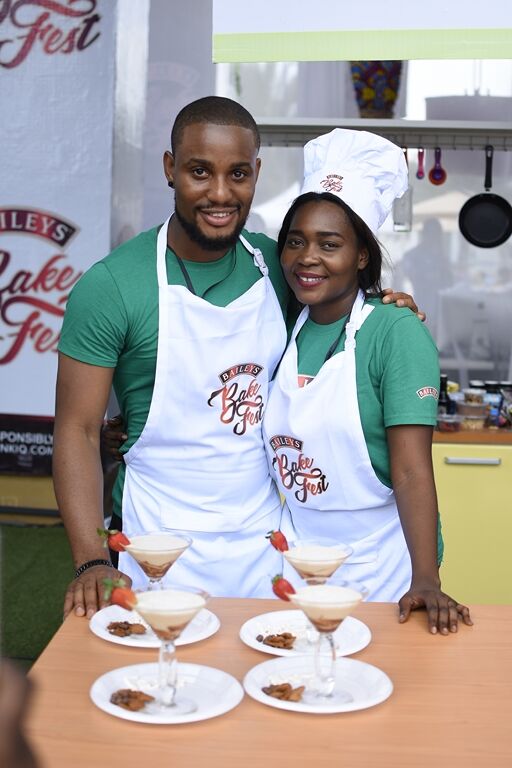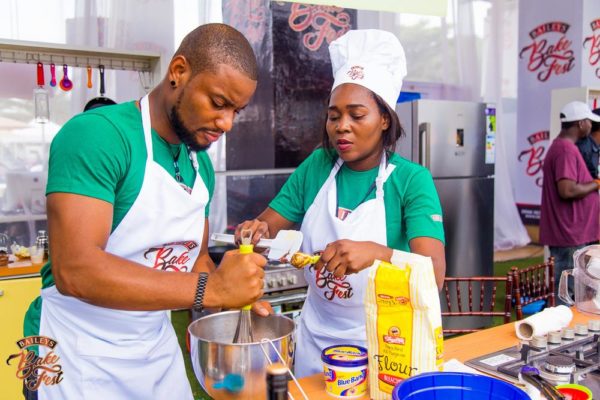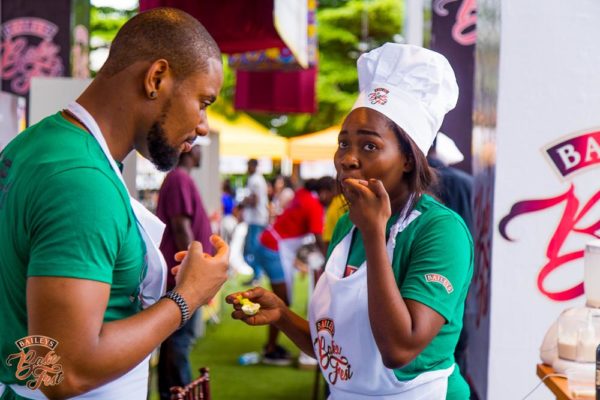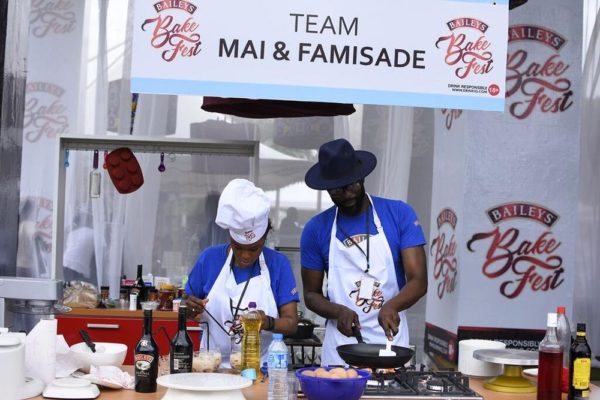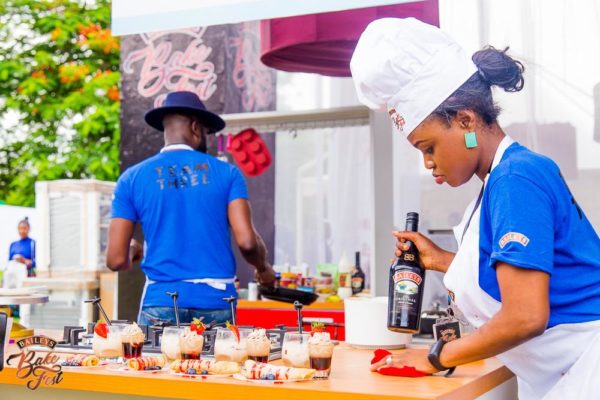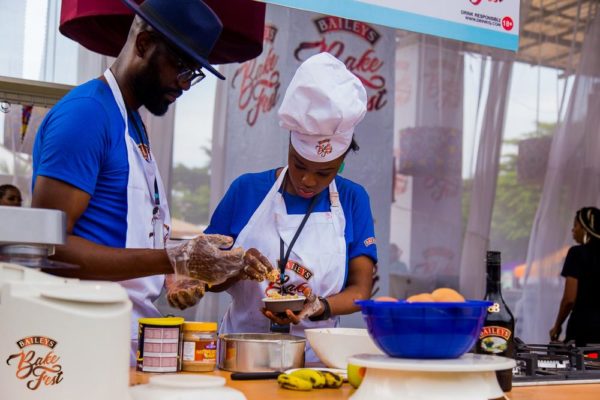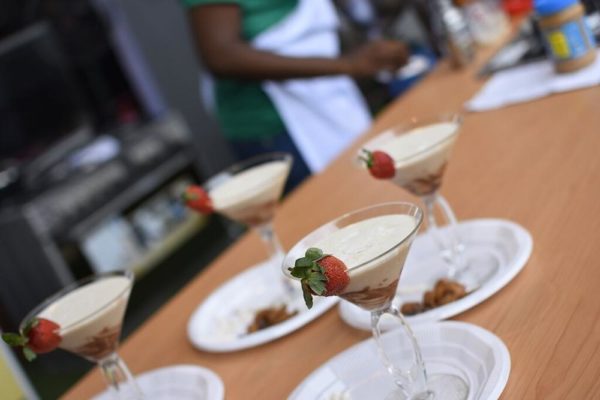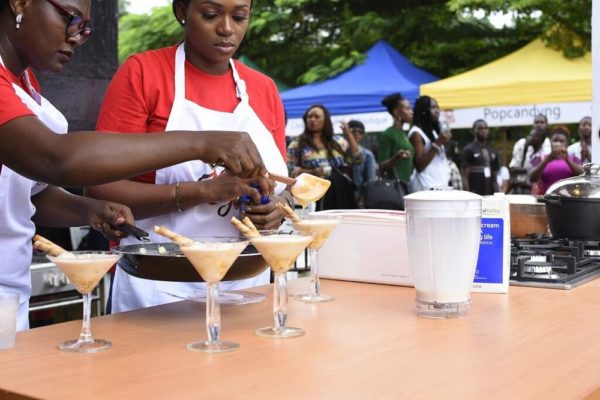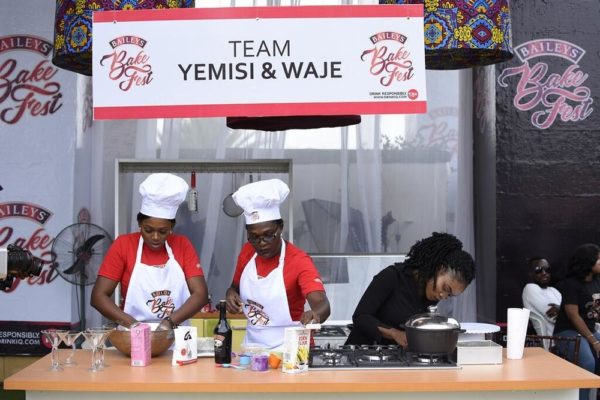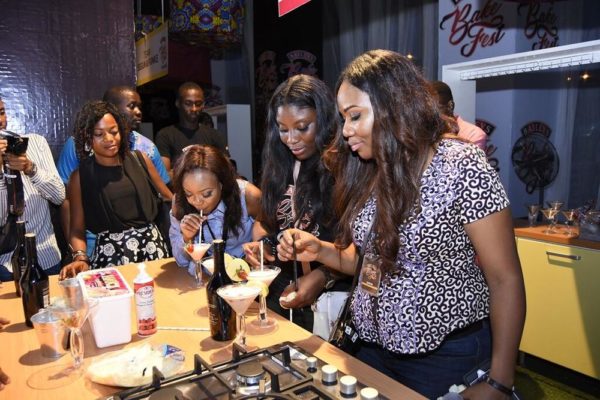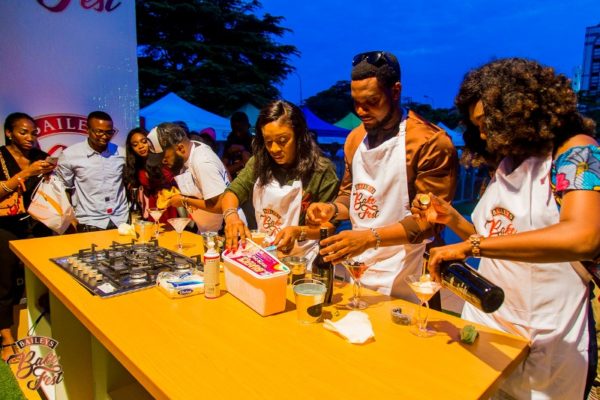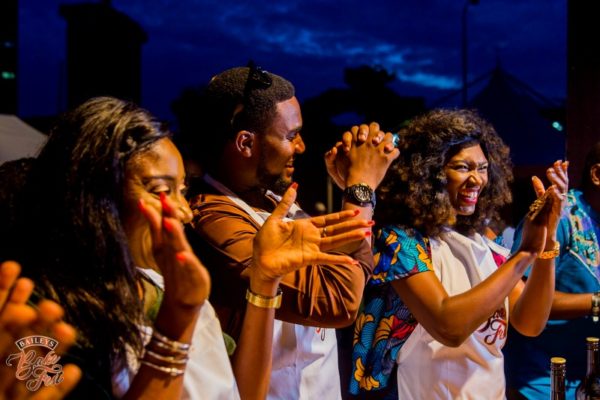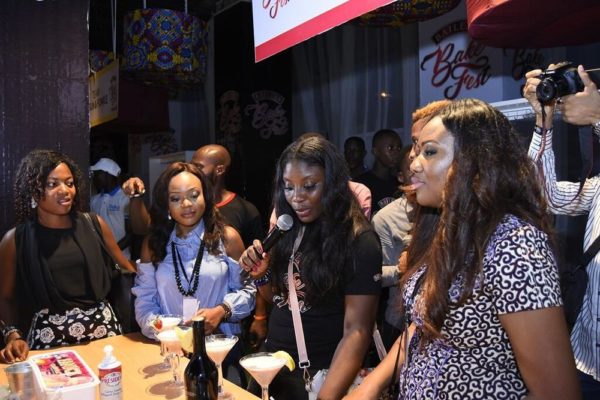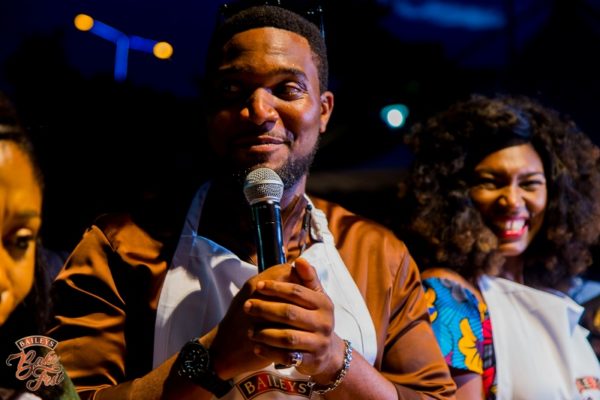 Celebrities and upcoming bakers presenting their treats to the judges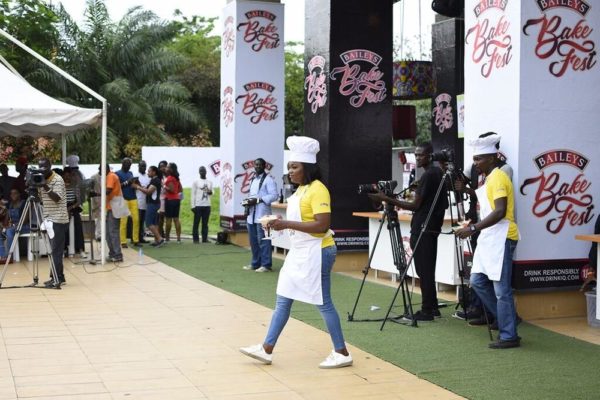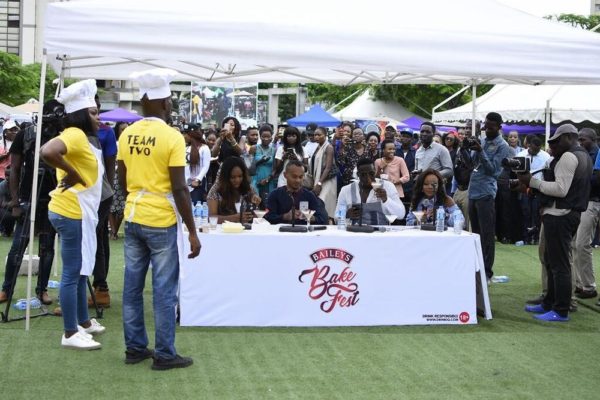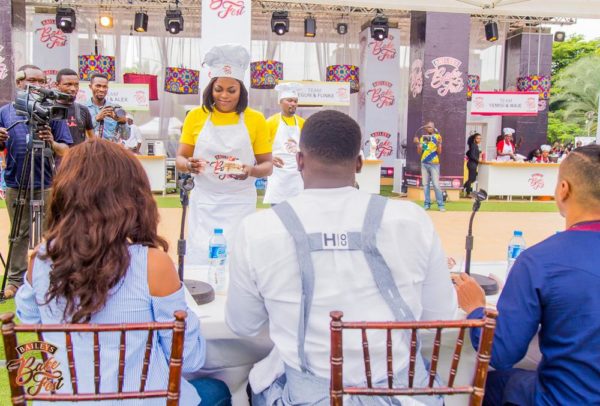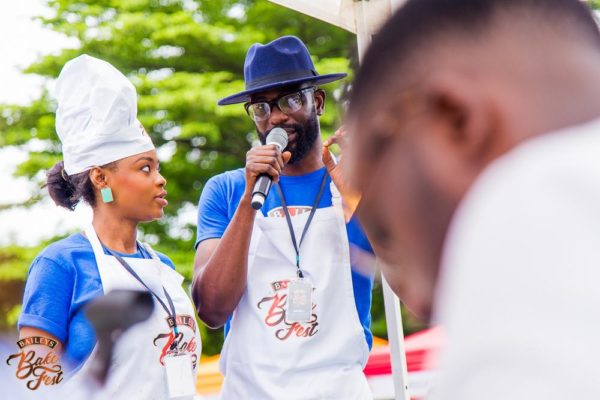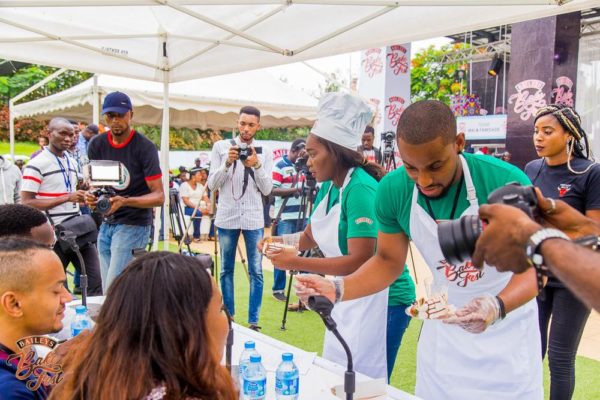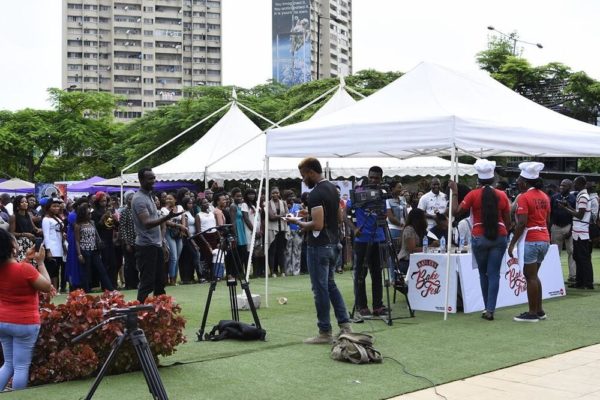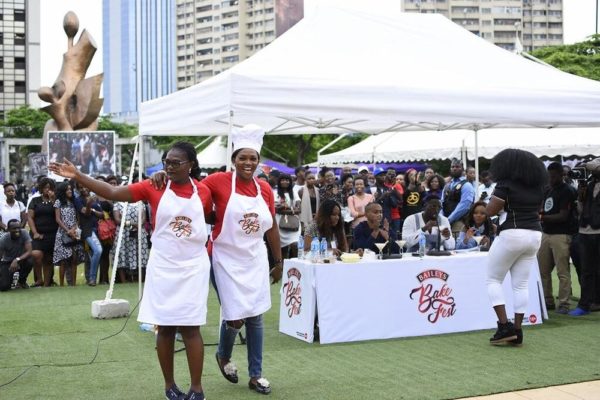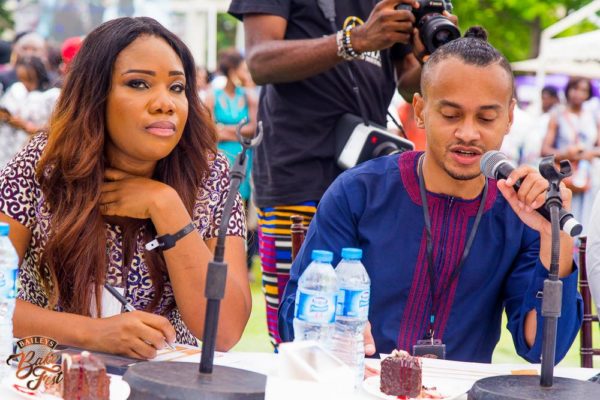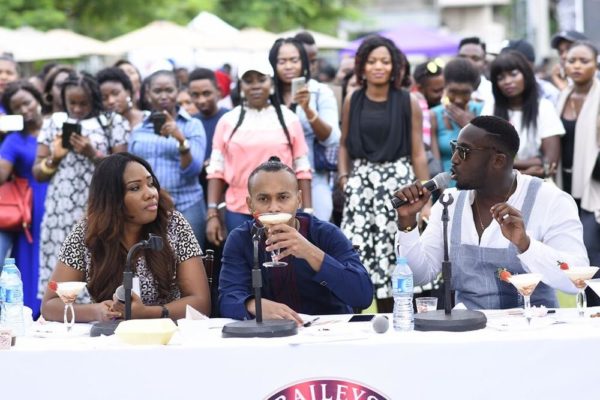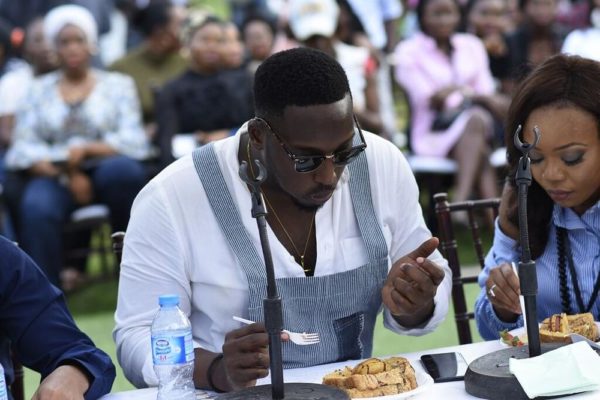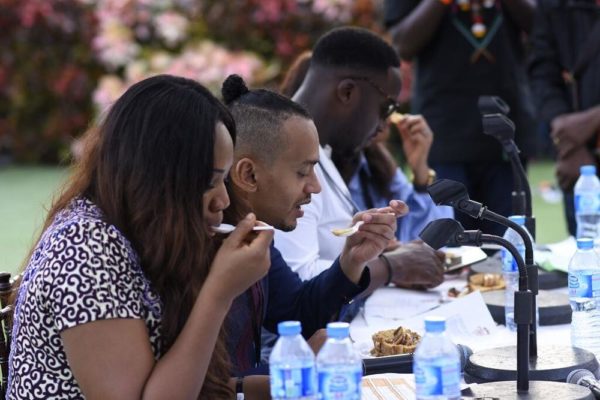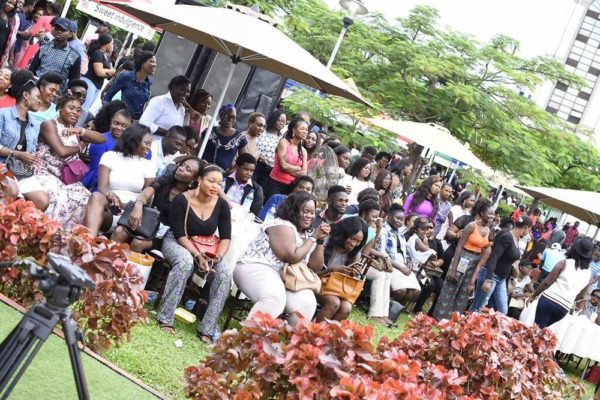 Dance, Dance & Dance while teams await the judges to announce winners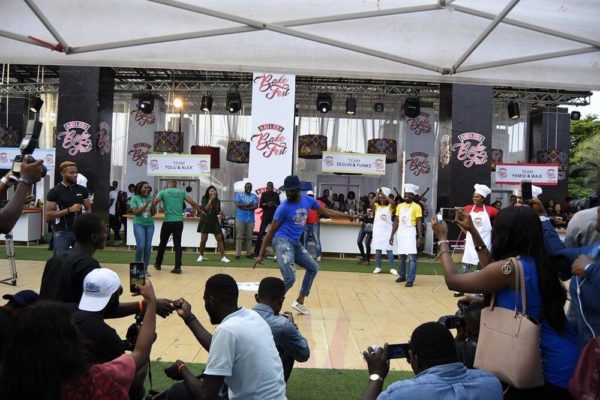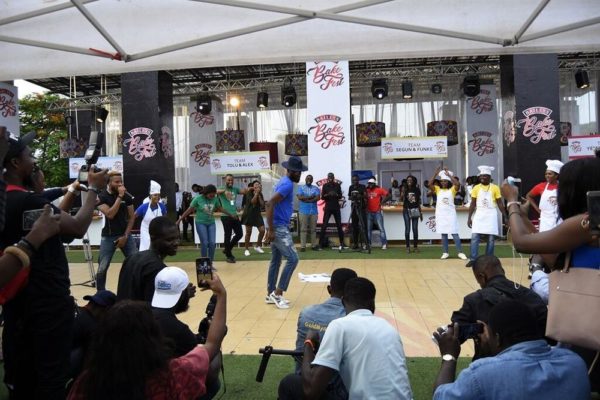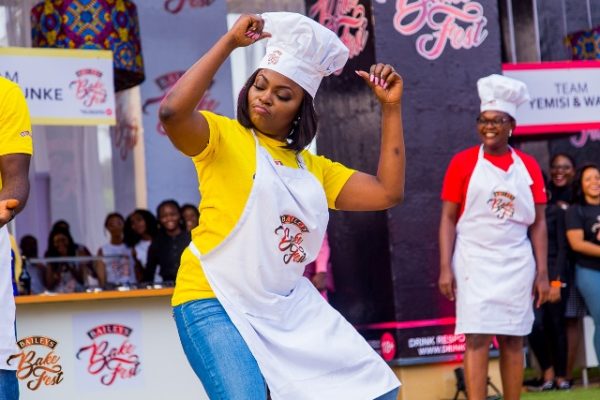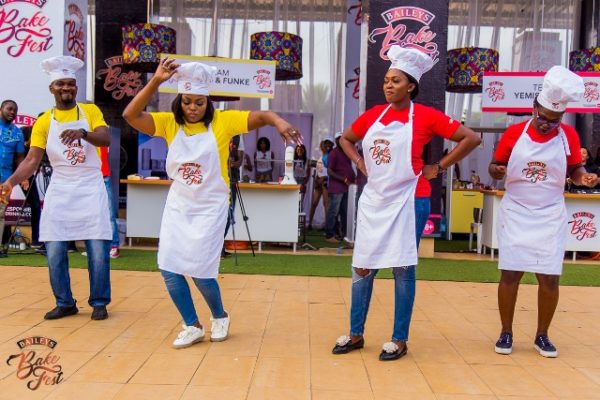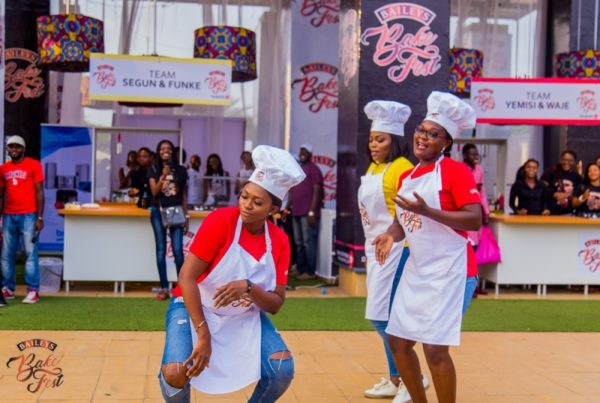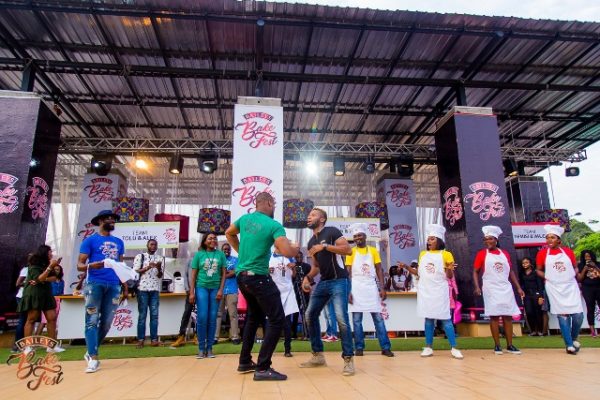 Winner announcement: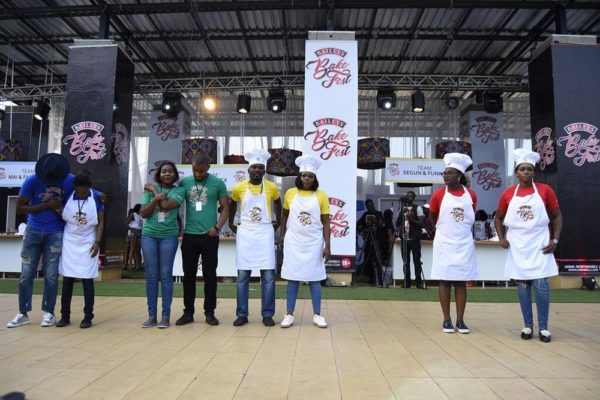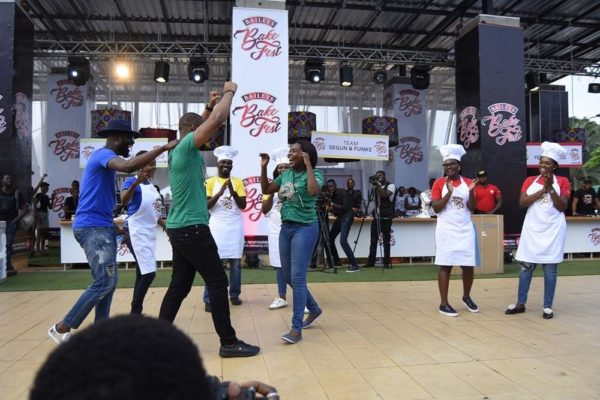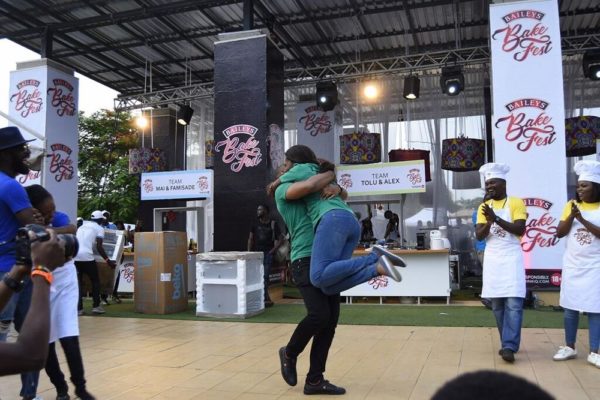 And the winners are…
The judges and the celebrities
Fun activities…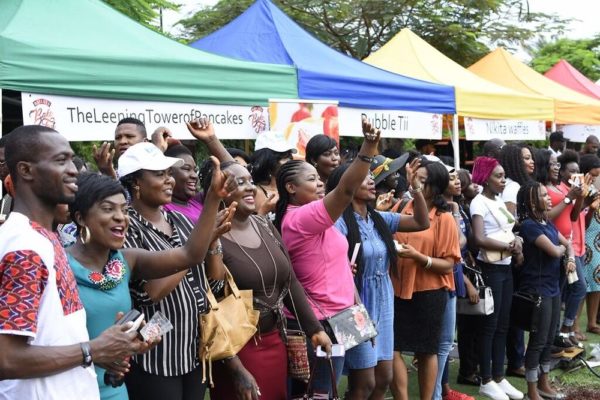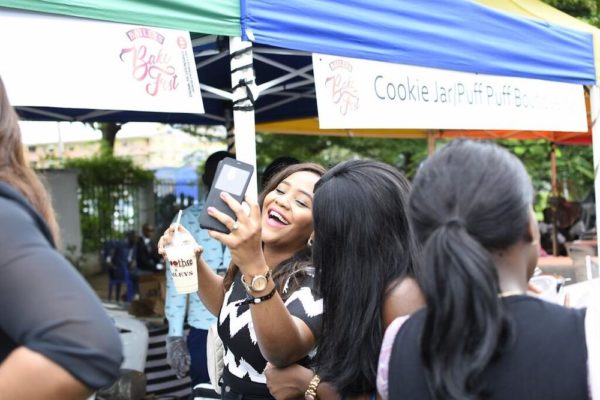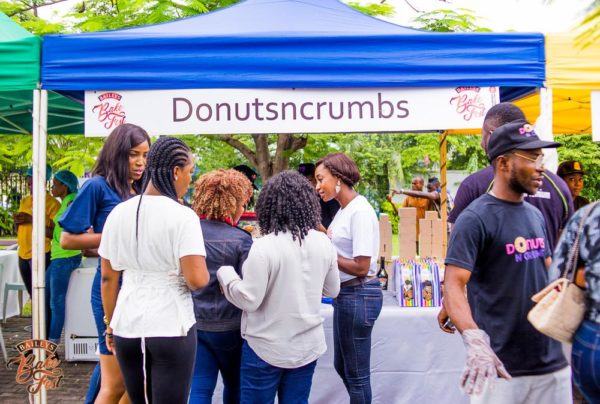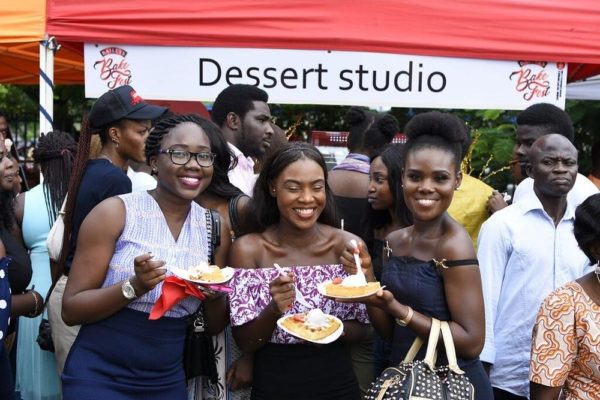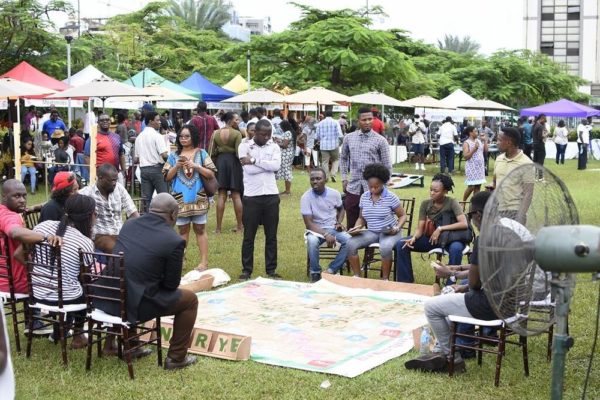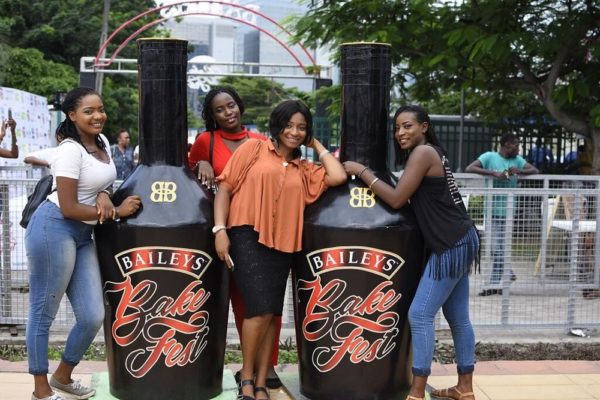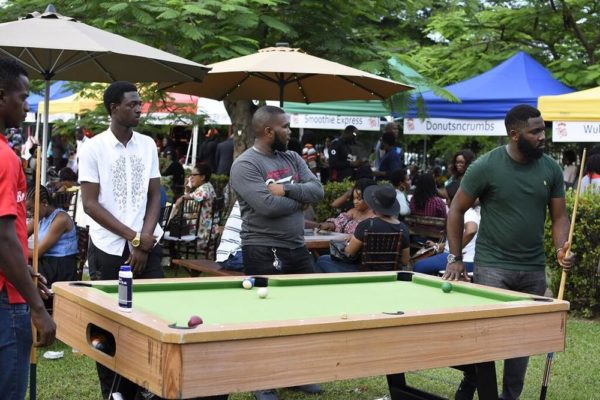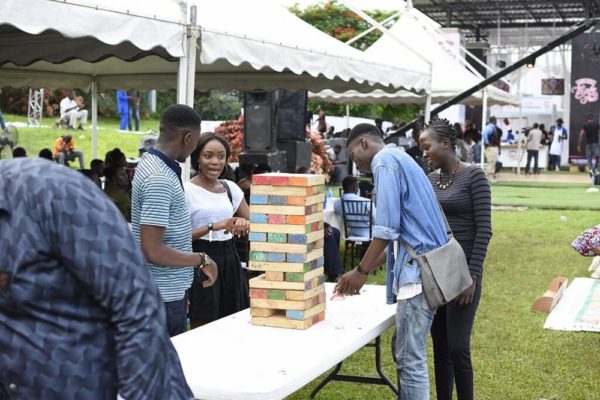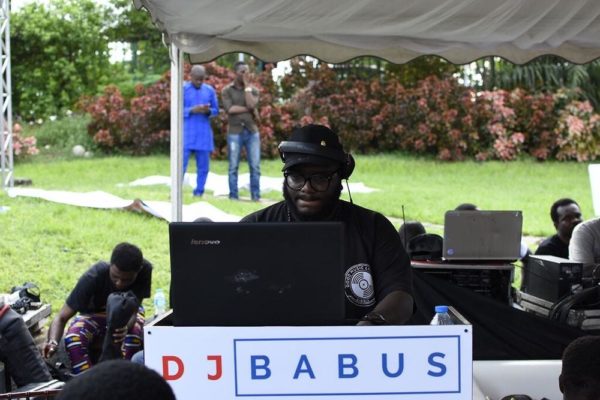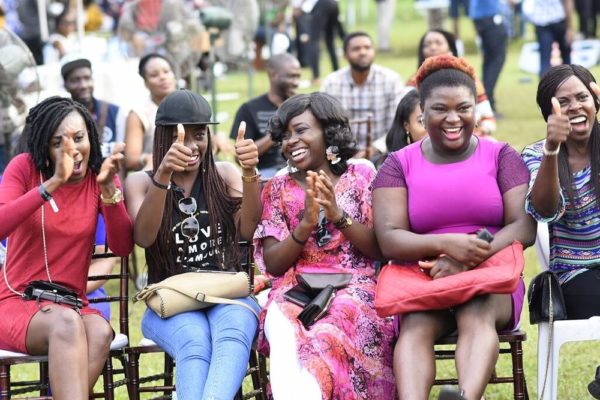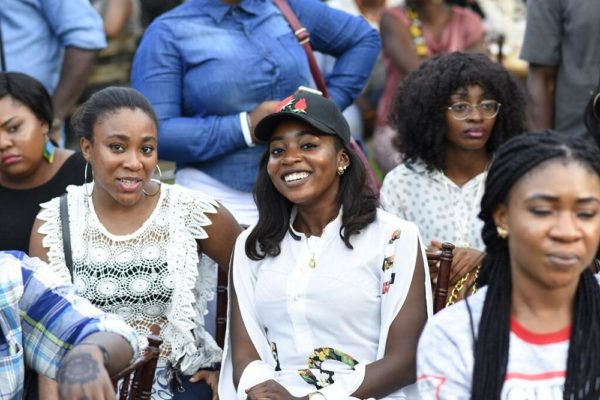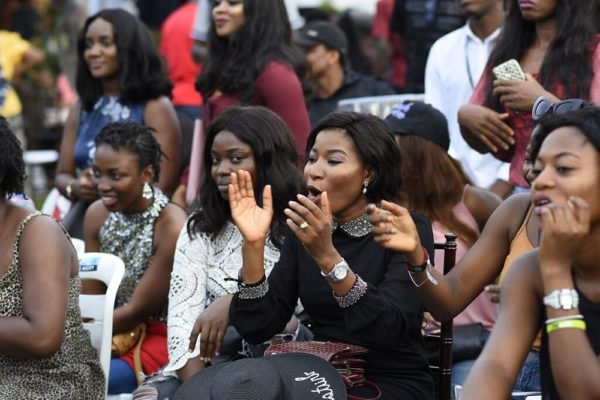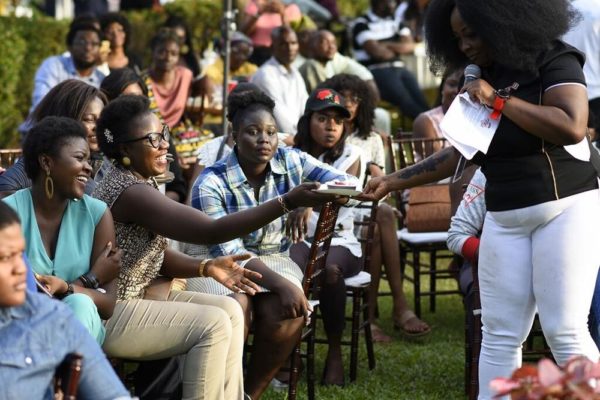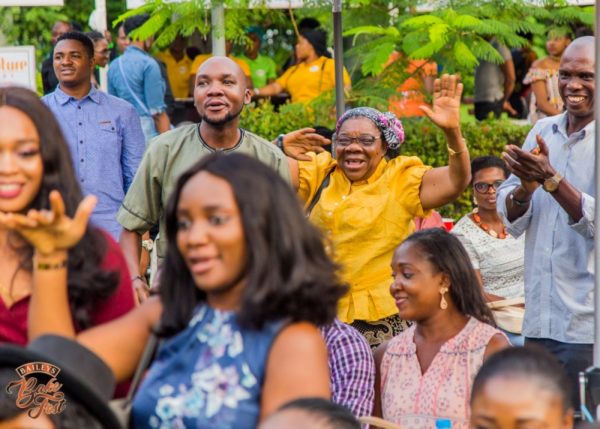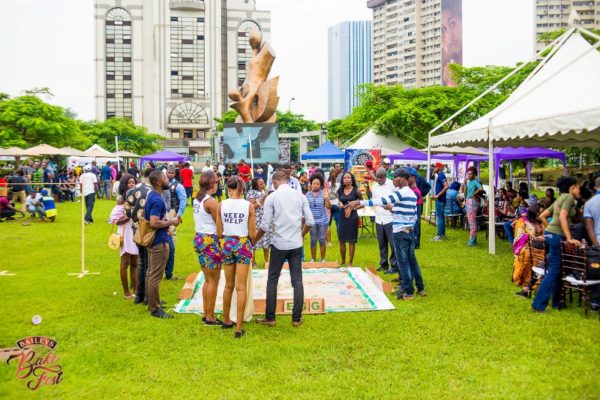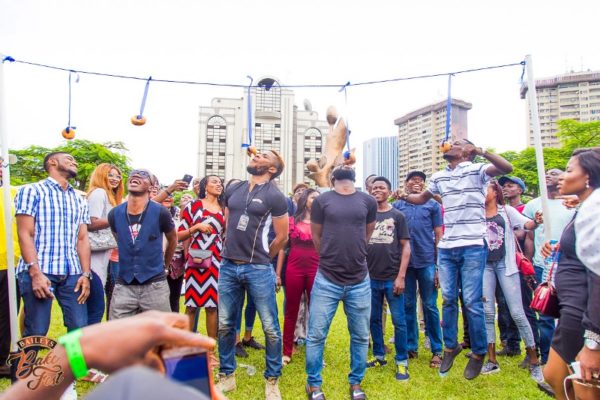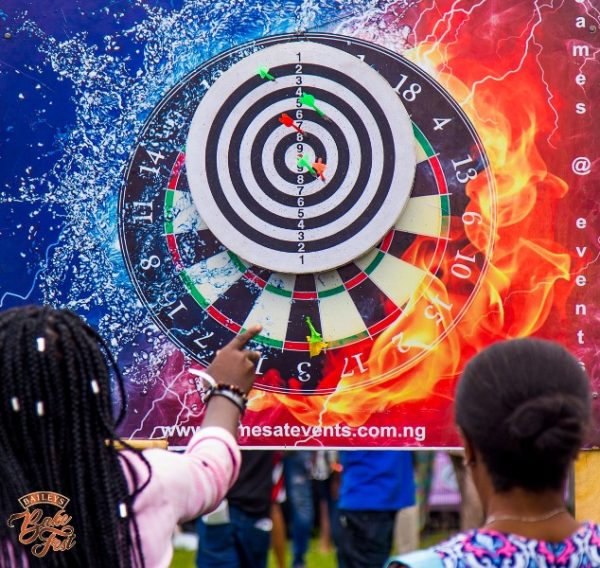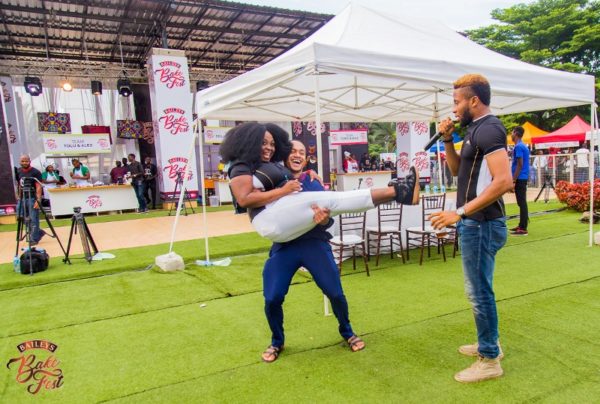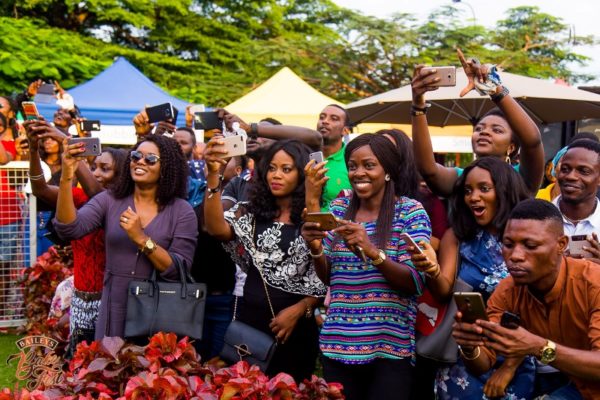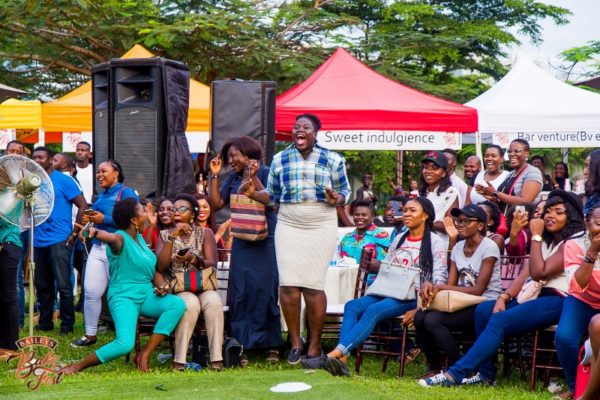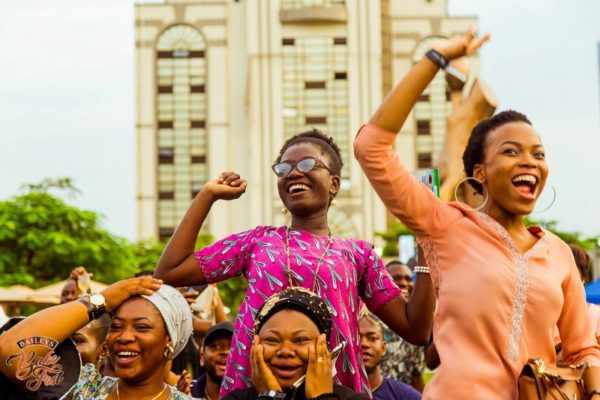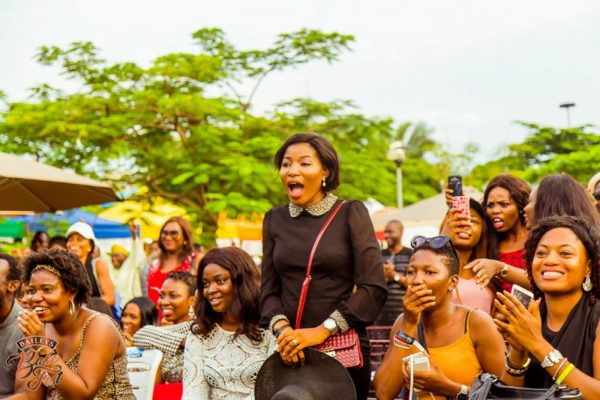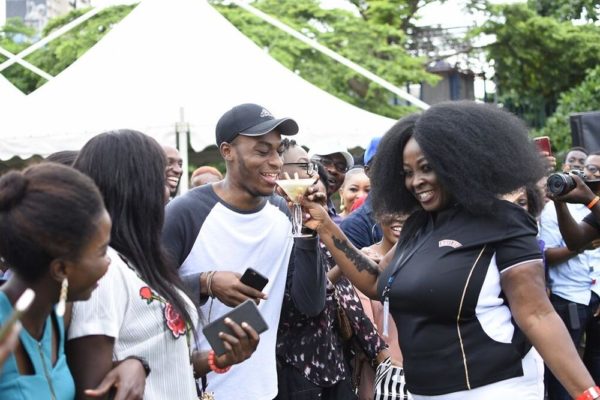 ——————————————————————————————————————–
Sponsored Content