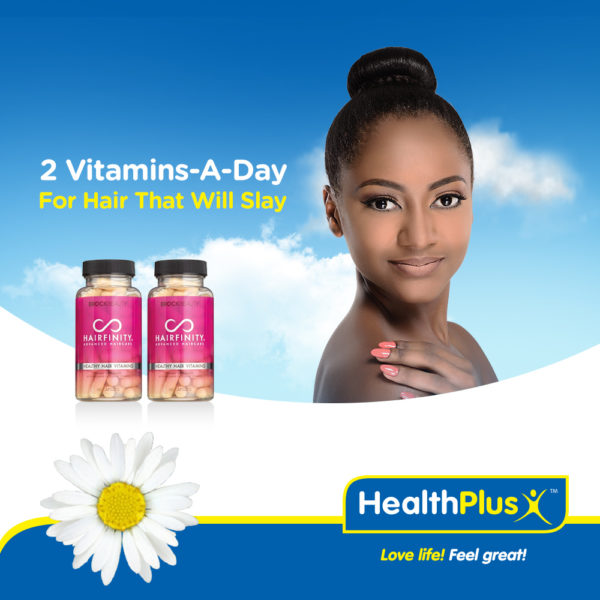 If you're rocking 4b or 4c curls, then your delicate, curly hair is in need of way more Tender Loving Care than the curls of women who roll out of bed with their loose waves still intact. (If only!)
Without proper care of your kinky hair, you'll face dry, brittle curls that threaten to split, break and finally give up the ghost! Sounds familiar?
The good news is that you can start afresh from any point of your hair journey from slightly damaged to completely broken hair by adopting a healthy hair routine and what better way to do so than start from the inside, H-A-I-R V-I-T-A-M-I-N-S, yes, the Hairfinity hair vitamins will help transform your hair inside out!
Watch women with real life hair transformation stories. It can happen for you too.
Unleash your hair's power from within now with the Hairfinity hair vitamins available at all HealthPlus stores across Nigeria.
Ready for a new hair journey? Click http://healthplus.com.ng/store-locator/ for HealthPlus stores nearest you to make your Hairfinity purchase today.
Love life, Feel great!
—————————————————————————————————————
Sponsored Content