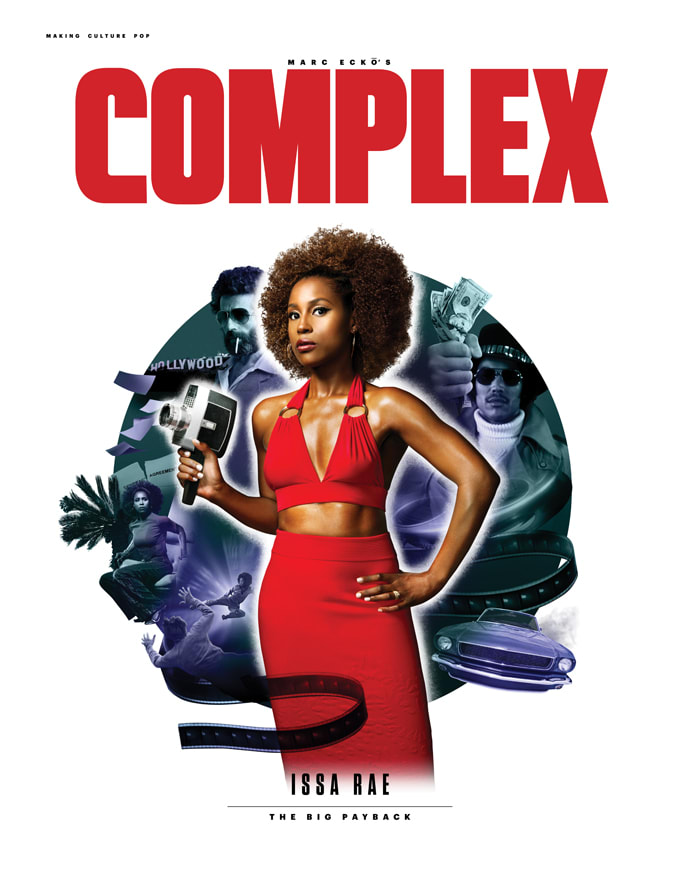 Writer, actress and Insecure co-creator Issa Rae is serving major beauty goals on the cover of the new Complex Magazine.
The 32-year-old spoke at length about the issues of race in the entertainment industry with Nadeska Alexis Senior Editor at Complex.
She may seem like just an ordinary girl but Issa Rae has paid her dues, working her way from a YouTube web series called The Misadventures of Awkward Black Girl to a successful show with HBO, Insecure, and roles in upcoming feature films.
She said she grew up watching Vanessa and Rudy on The Cosby Show, Laura on Family Matters, Moesha Gina Prince-Bythewood and they inspired the woman she has grown up to be.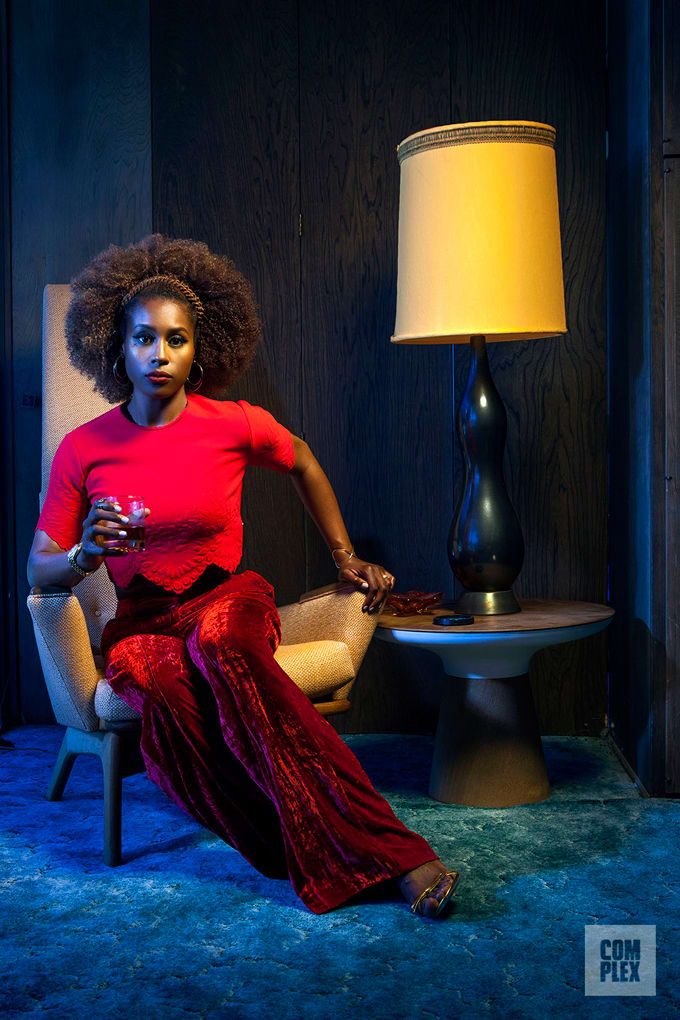 When Rae was asked about a comment she made regarding Hollywood's diversity and progress being tied to racist, old executives dying off, the star didn't mince words in her response.
I'm happy to report that we're making progress. People are dying," she said in joke-y and serious manner. "Roger Ailes just died. He needed to go. it's great. As time goes on… unfortunately we won't be able to take advantage of it like the younger generation, but it's happening and I feel like there are people in positions of power who wouldn't have had an opportunity in the past that have opportunities now and who have, a firm vision and are intent on hiring the people who haven't been hired in the past. I'm very optimistic on that. People die every day, so it's great.
Issa Rae is one stunning diva dressed in Alexander Mcqueen top, Vintage Pants and Gucci shoes for the cover feature.
See all the photos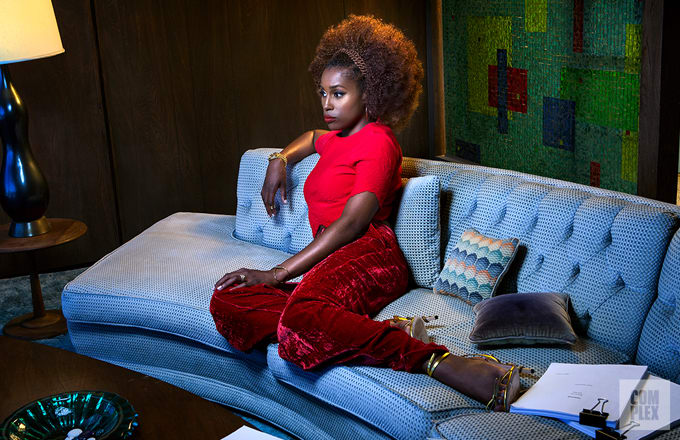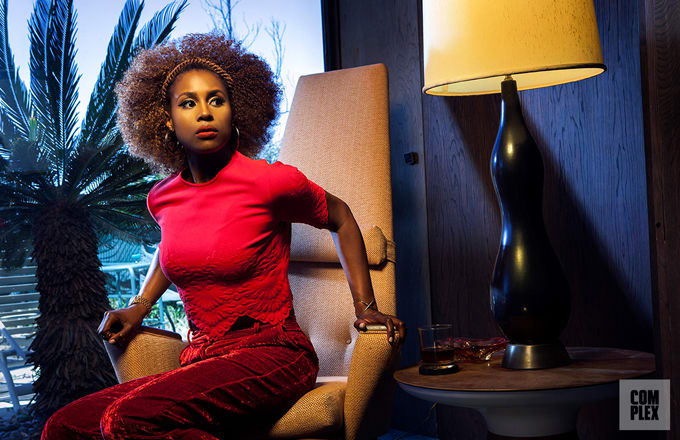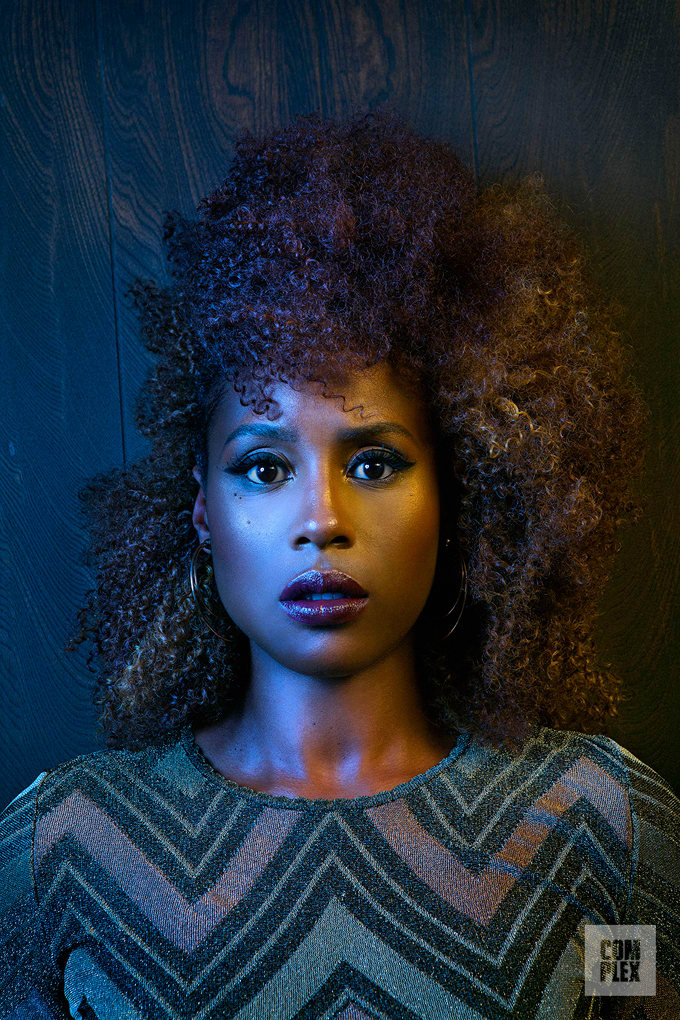 Read the full interview on www.complex.com
Credits
Brand: Complex Magazine | @complex
Photography: Sarah McColgan | @sarahmccolgan
Styling: Jason Bolden | @jasonbolden
Hair: Felicia Leatherwood | @lovingyourhair
Makeup: Joanna Simkin | @joannasimkin