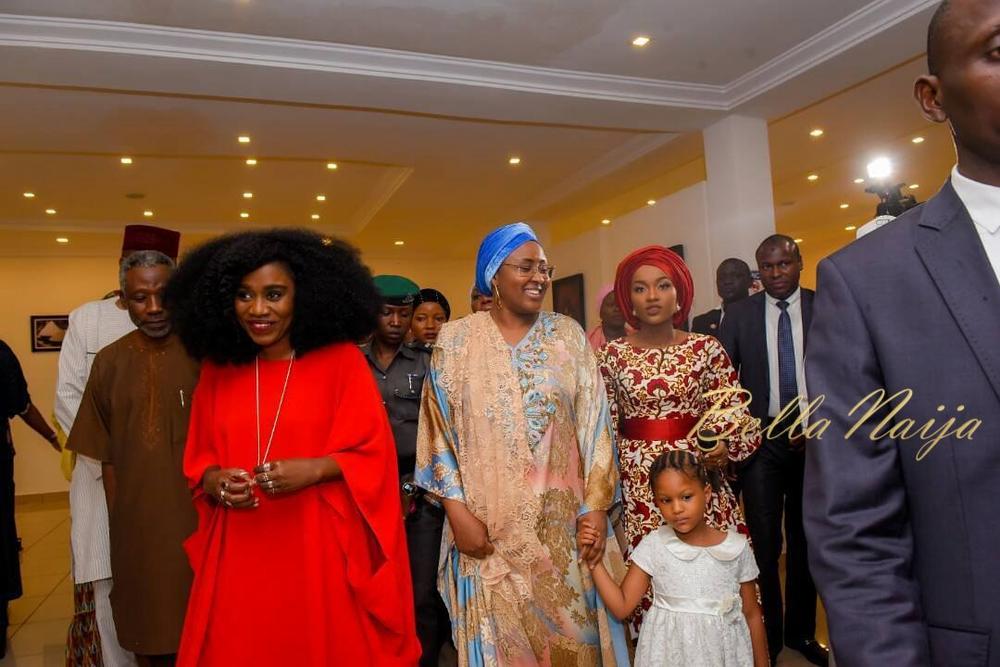 One of President Muhammadu Buhari's daughters, Hanan, on Friday, held a photo exhibition titled #InnovationByHanan in Abuja.
The event was attended by the wife of the president Aisha Buhari, the Minister of Information and Culture Lai Mohammed, renowned photographer TY Bello, Hanan's sister Zahra and her husband Ahmed Indimi, Special Assistant to President Buhari on New Media, Tolu Ogunlesi, President Buhari's official photographer Bayo Omoboriowo, among others.
The photographs centred on the Fulani Pastorial culture. The exhibition which started Friday, August 25, will run till Sunday, August 27, 2017 at Thought Pyramid Art Centre, 18, Libreville Crescent, Wuse, Abuja.
Hanan also launched her photo book on the opening night.
See photos below: