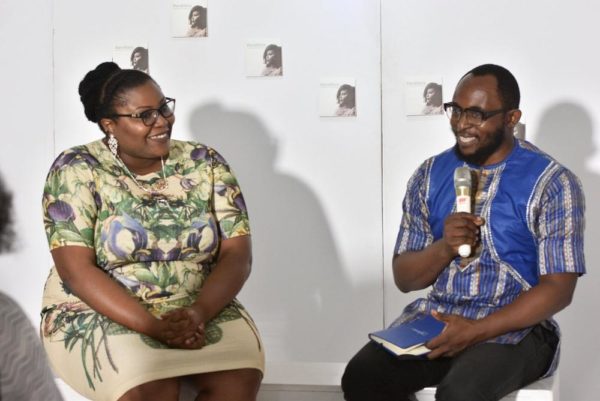 Wana Udobang, popularly known as WanaWana on Sunday, August 27, collaborated with Rele Gallery for an intimate listening of her sophomore poetry album, "In Memory of Forgetting".
The album is made up of 10 tracks of aesthetics including, music, wordplay, intonation and vocal variety. The album features Cat Mayel, renowned poet Titilope, as well as music by Femi Leye, Echo and Lanre 'Sabre' Oladimeji. The collection is an unapologetic introspective into the sharp, sometimes dark, corners of Udobang's life, and a piercing mirror for the listener to see the same in theirs.
WanaWana's audience stayed in a trancelike quietness for over thirty minutes during the listening, as track after track interlaced to tell a story of personal struggles, brokenness and triumph.
Efe Paul Azino, founder of the Lagos Poetry Festival facilitated a Q and A session after the listening. In explaining her motivations for the album, WanaWana stated, "I want my work to be accessible … I am continually experimenting with new ways of making my work available to people who would not normally listen to poetry".