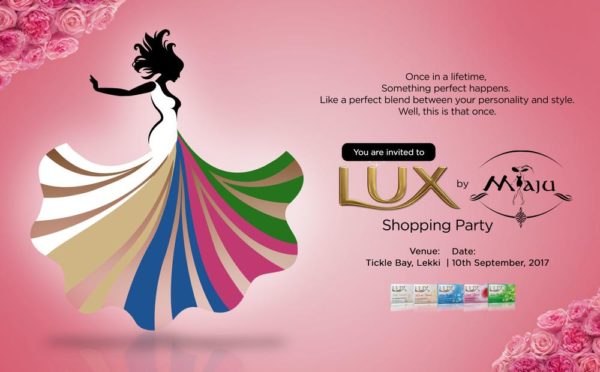 In line with the recent collaboration announcement, Lux, the beauty soap brand from Unilever Nigeria Plc and renowned fashion brand Maju officially invite you to the Lux – Maju Shopping Party.
Date: Sunday, September 10th, 2017.
Time: 2 pm.
Venue: Tickle Bay, Lekki, Lagos
All pieces from the newly released editorial and campaign images will be available at the shopping party.
Shopping, champagne, partying with the Lux Maju muses and the amazing media personality, Kaylah Oniwo as the hostess for the day. Sound like fun? Then you don't want to miss it!
RSVP by clicking here.
————————————————————————————————————————–Sponsored Content