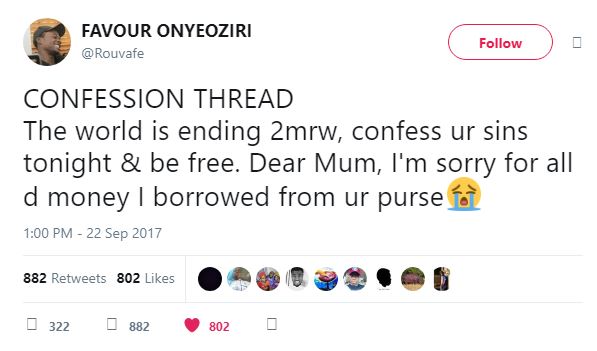 So there were reports that someone had prophesied that the world is to end today, the 23rd of September. We still have some minutes to go though, so you never know?.
Twitter user (@rouvafe) sent out the above tweet asking people to confess their sins in case the world really ended today.
The replies are eye-opening, hilarious, and some are just downright jaw-dropping.
Read some replies below: