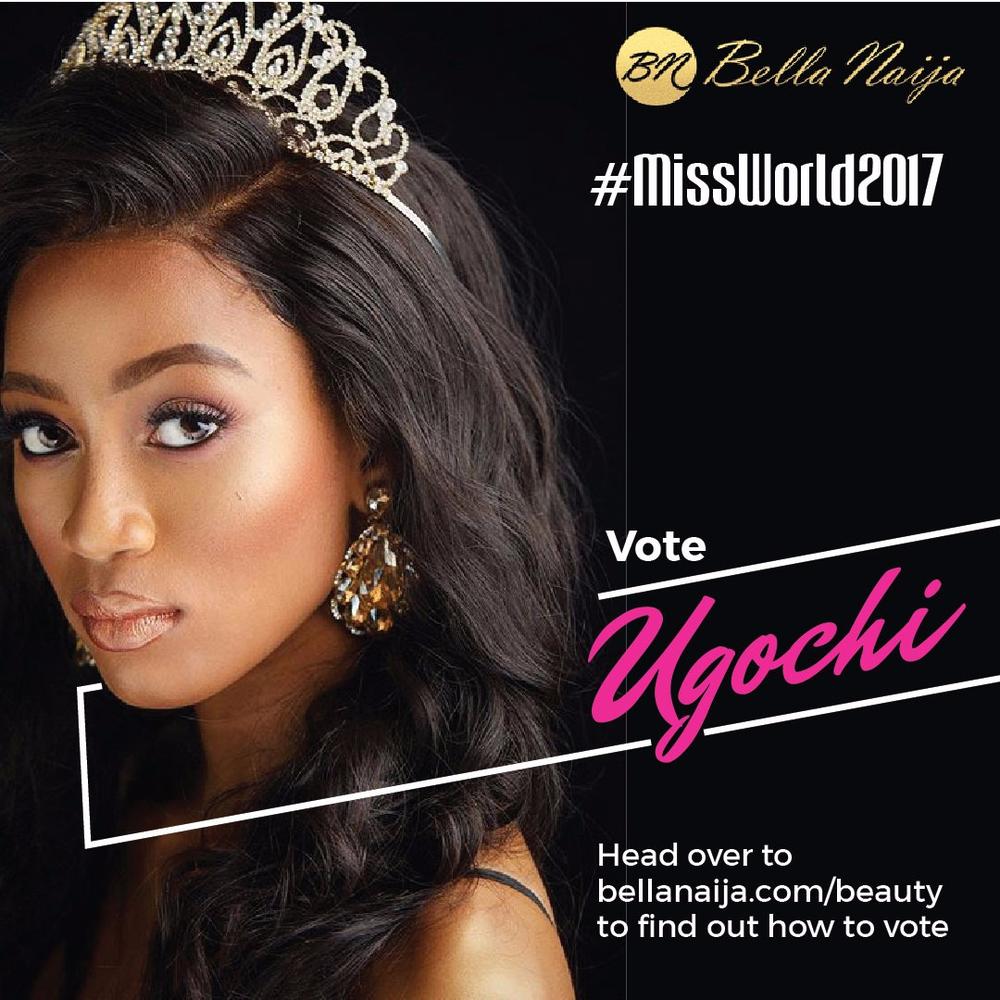 This year, the Miss World pageantry's voting system is a bit different as they added a new element to the crowning process called the "Head to Head Challenge".
Last week the official draw took place after which the contestants were divided into 20 groups, and our girl Ugochi Ihezue fell under group 13.
There'll be a question and answer session, and we will be bringing that to you as soon as possible so stay tuned the BellaNaija website and @belllanaijaonline Instagram page.
In case you missed it, Ugochi has been up to a whole lot as she has been in China for a few weeks now, and as expected, BellaNaija has been following her day to day activities, from a charity auction ball to a Sanya parade to the National costume showcase, catch up on here activities and more here.
If you haven't voted, find out how to vote below:
How to Vote
The Multimedia Fast Track: You can like, share, comment and more on the various official channels of your favourite Miss World Contestant (Nigeria) – Twitter, Facebook, and MobStar. All interactions will be considered when determining the winner of this award, so start engaging now!
The Head to Head Challenge: During each Head to Head Challenge, viewers will be prompted to vote for one of the 6 contestants featured in the episode.
There are three ways to vote in the Head to Head challenge
Via the Miss World Website
Like the Official Facebook Page of the Contestant
Follow and Like on the Official Contestant MobStar account
Don't stop voting guys, let's bring the crown home, come November 18th!