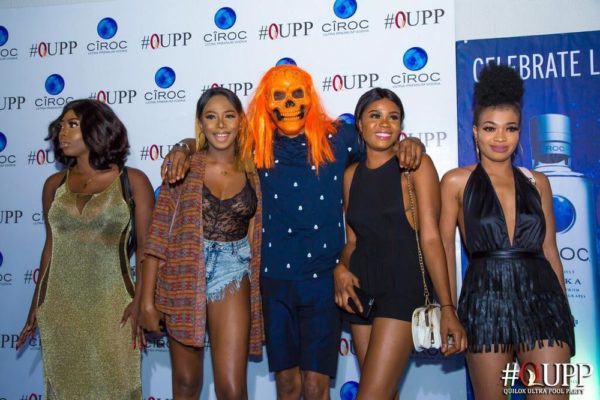 At the end of October every year the Halloween fever spreads across the world, and this year was no different as the Quilox Ultra Pool Party lived up to its billing with its soul snatching theme "Jeepers Creepers". The event went down on Sunday, October 29th, 2017. The party had an immersive ambience with skeletons, dead men under water, body parts, Roulette table, Cîroc pong, Spooky Cocktails and sexy masked hostesses in bikini.
Date: Sunday, November 26th, 2017.
The music was amazing as always as Dj Tiami started the night with an impressive set before passing the baton to Dj Hazan who rocked the party before the vibes machine DJ consequence out did himself with a spectacular set along with his sidekick Alatika. Dj Consequence also surprised the crowd when he brought out a mobile Co2 gun and sprayed it intermittently during his set to the delight of the dancers and the crowd.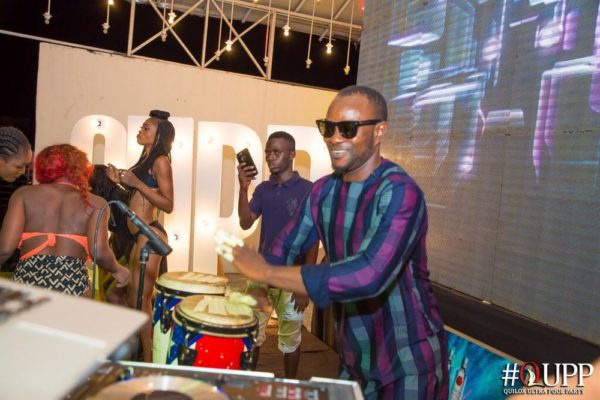 Performances for the night started with a well-coordinated dance routine which got the audience riled up. The next performance was by Aquila Records producer MallowReelze who performed his collaboration with Dj Tiami, Airboy and CDQ "Baby Jojolo", next up was sexy diva Beverly whose sensual performance sent eyes rolling. The last performer for the night was Junior boy who performed his latest single "My Prayer" and crowned the night with "Irapada".
As part of tradition celebrities came out to play at QUPP, in attendance were; Skuki, Que Peller, Airboy, Waje amongst many others.
Save the date, the Quilox Ultra Pool Party returns on the 26th of November 2017, where would you rather be?"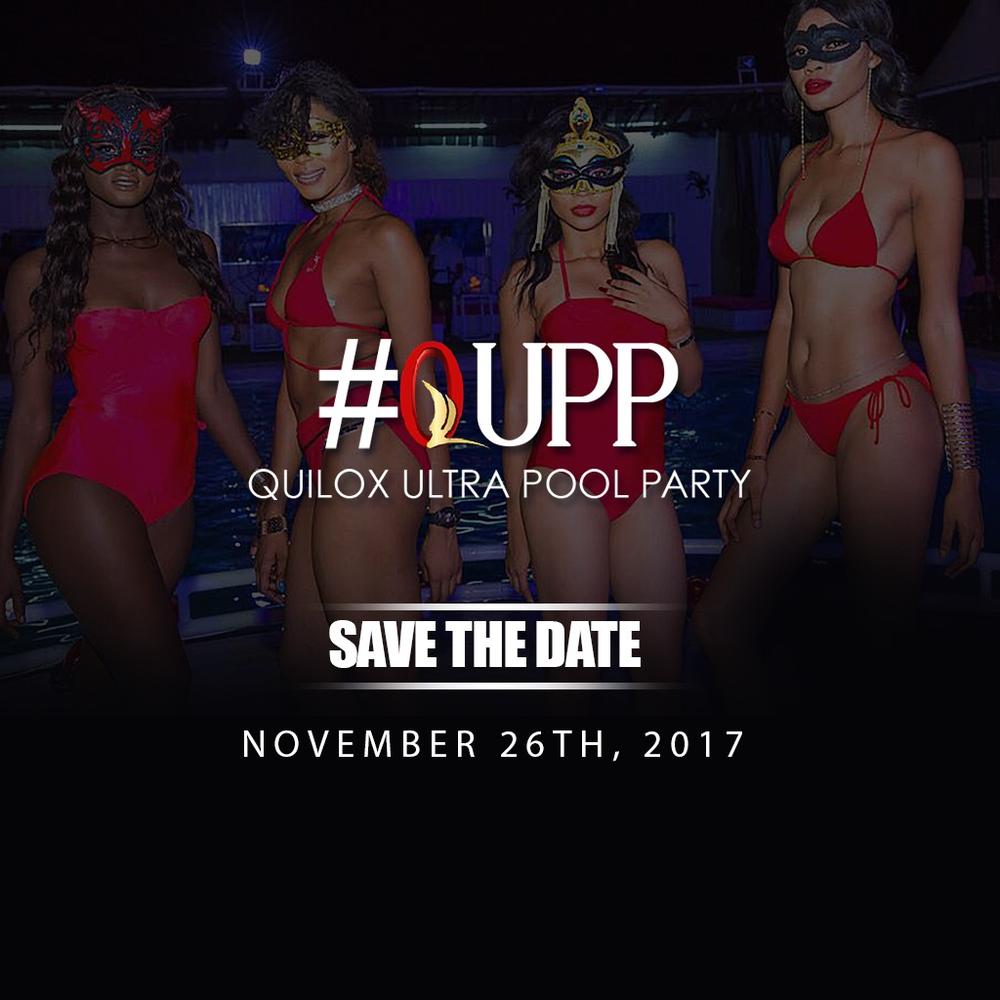 See below photos from previous event.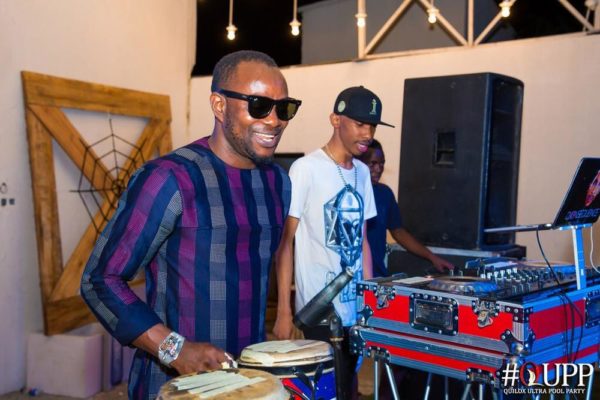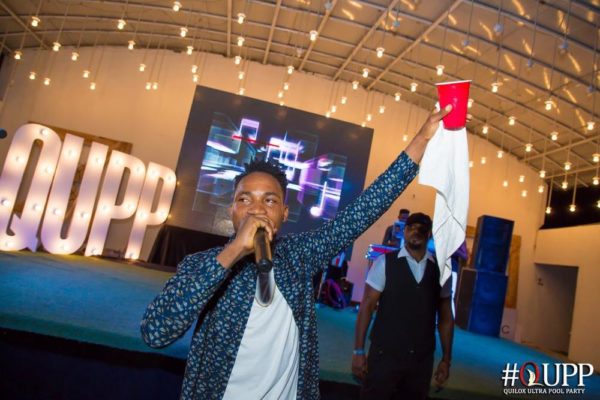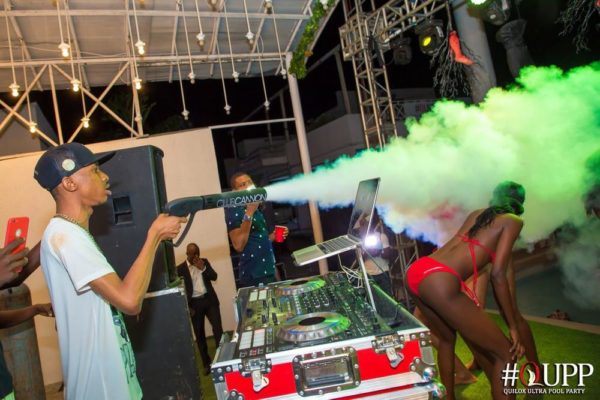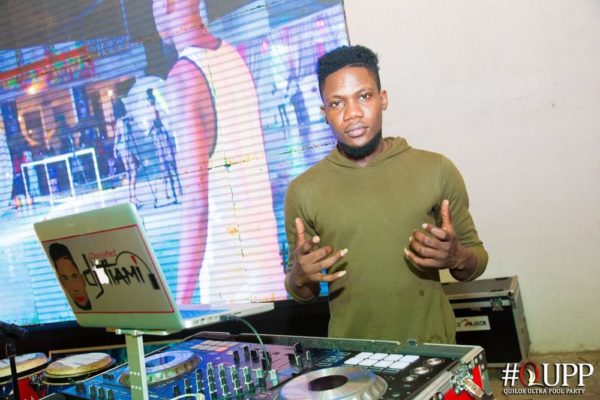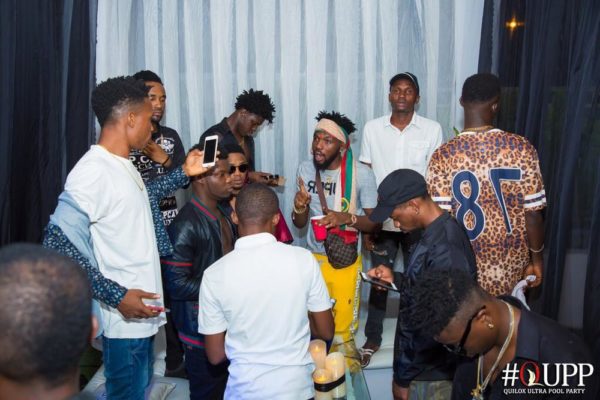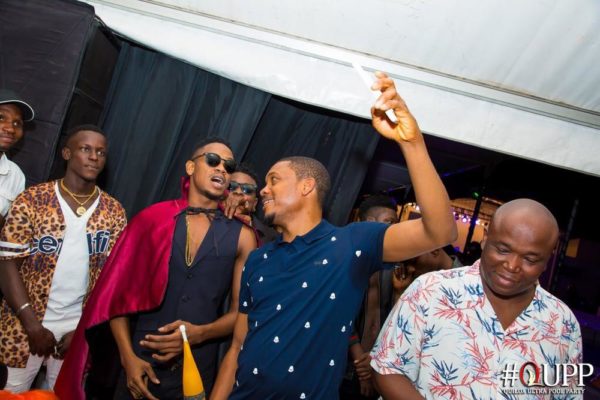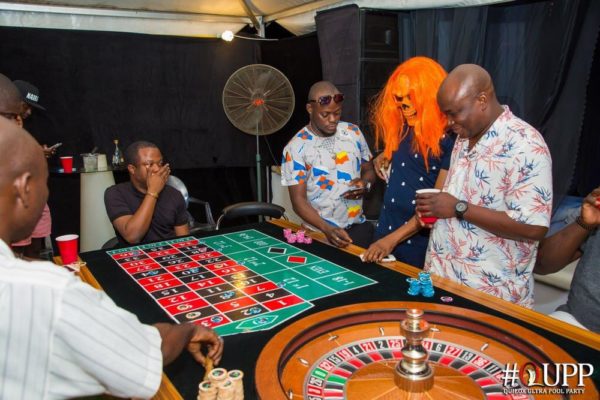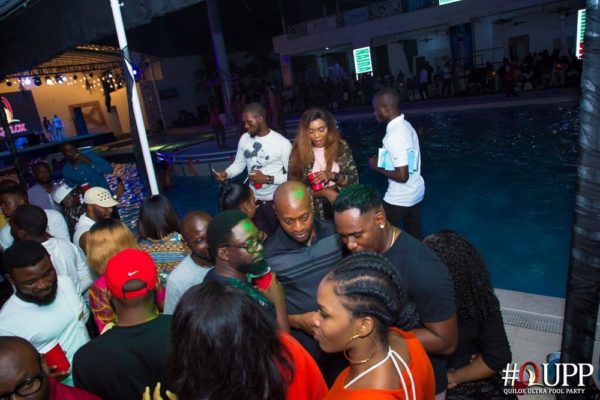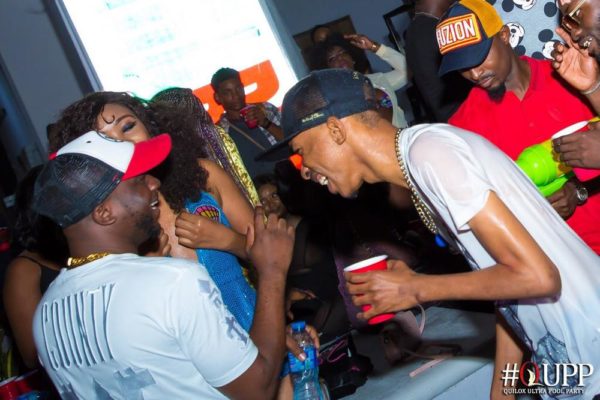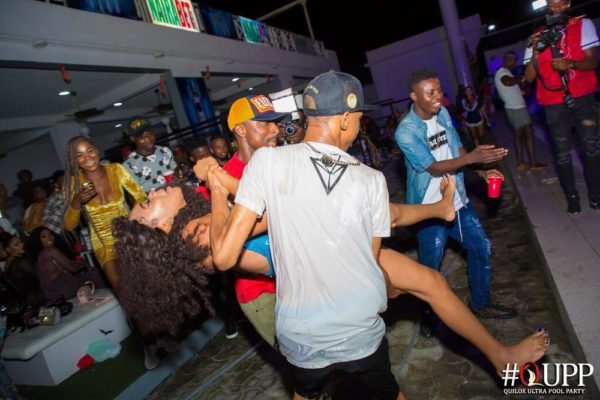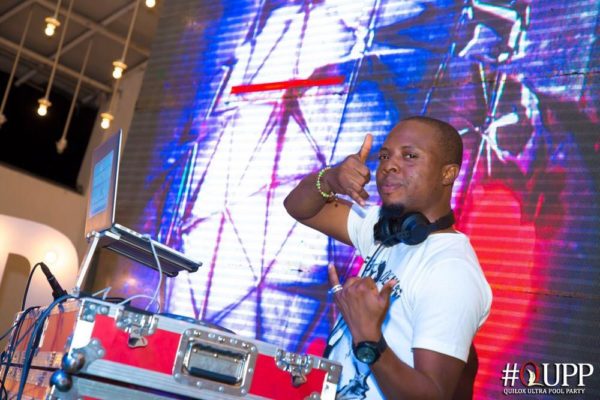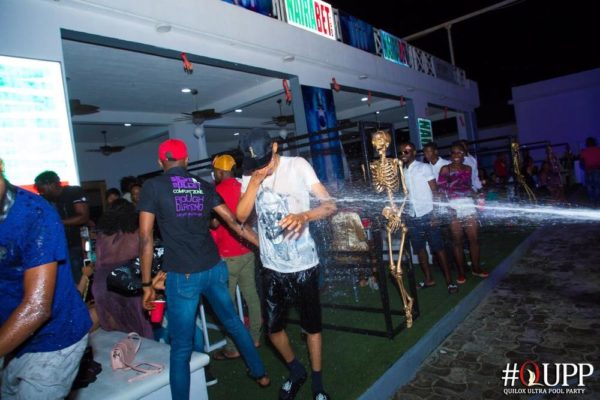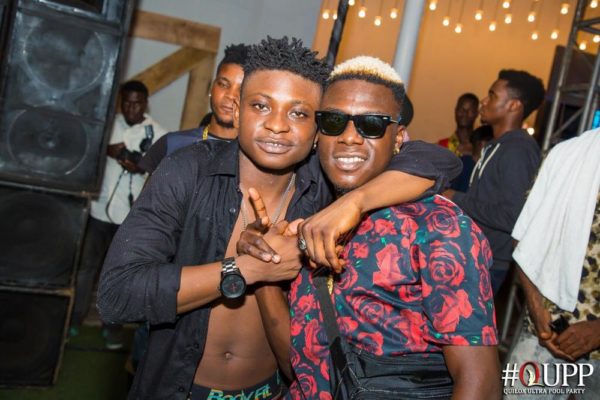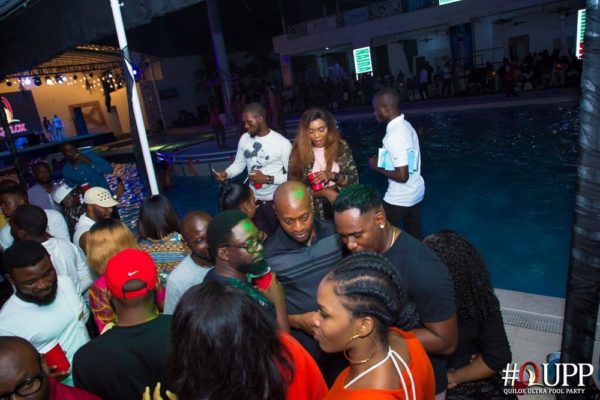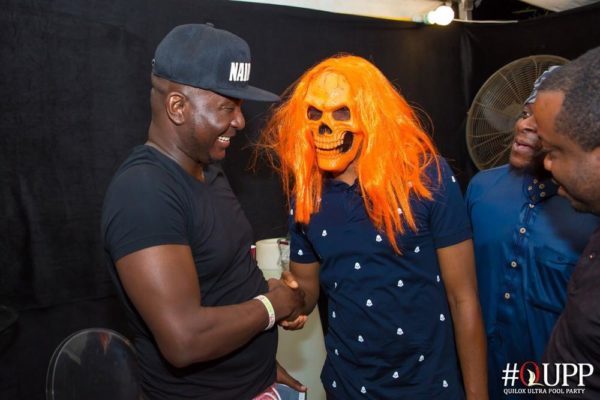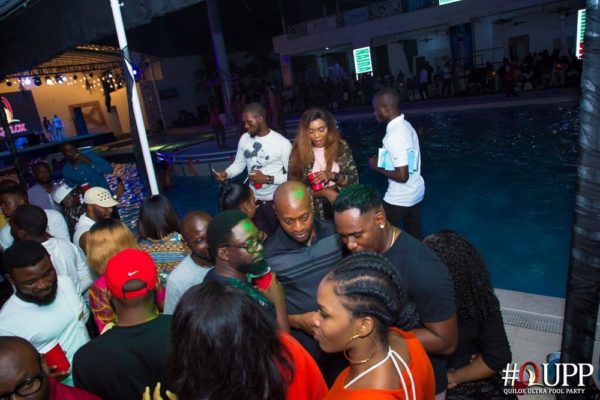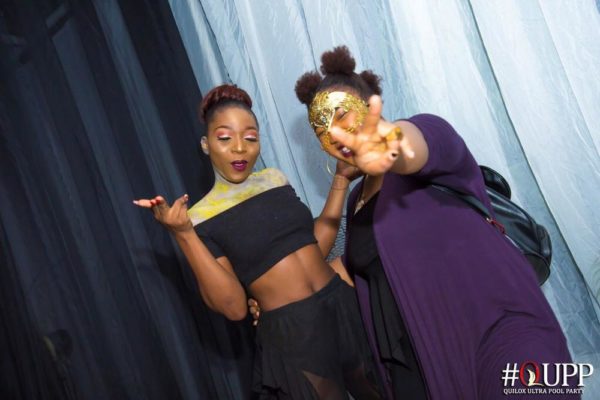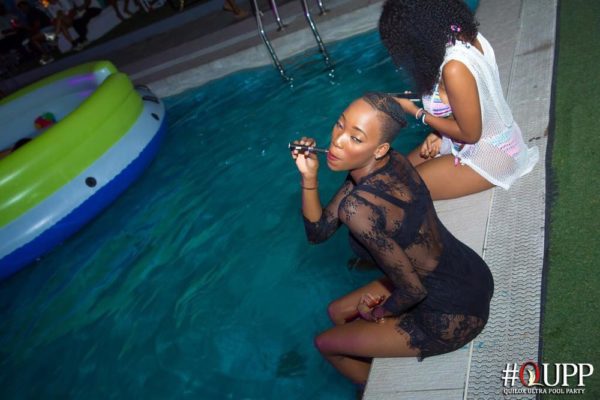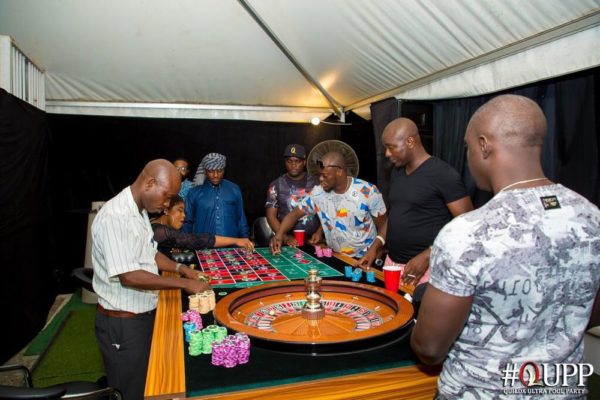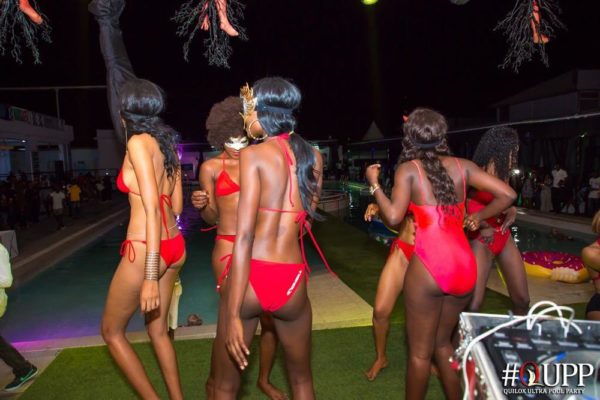 Visit our website  www.clubquilox.com
Follow us on Instagram, Twitter, and SnapChat @clubquilox.
—————————————————————————————————————–Sponsored Content