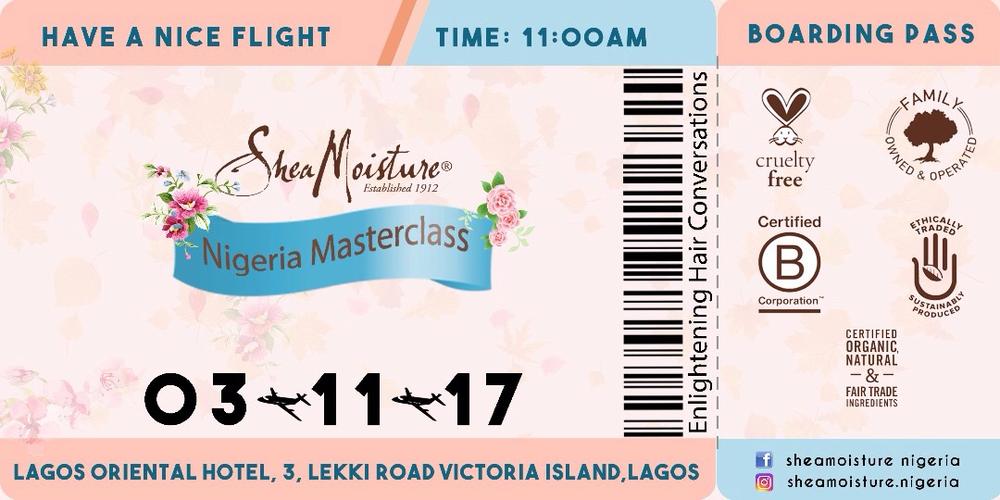 SheaMoisture is proud to celebrate strong amazing Nigerian women who are very much like our grandmother Sofi Tucker at the Lagos Masterclass. The SheaMoisture masterclass is an experience where every shade of beautiful shall converge, share and discuss topics that are dear to us. SheaMoisture celebrates the power of choice possessed by every woman. Choice to run fiercely for president, the choice to transition, choice to do the big chop or the choice to wig it out.
The masterclass features sessions with enlightening conversations on healthy hair, interactive installations, games and an opportunity to network amongst hair, beauty and personal care lovers. It is a day of fun & games, come celebrating yourself with our music and live entertainment – Our experience stations are lit. Best of all!!! You get unbeatable and unbelievable deals at the SheaMoisture pop up shop (30% discount off wholesale prices). Attendance of the masterclass is FREE!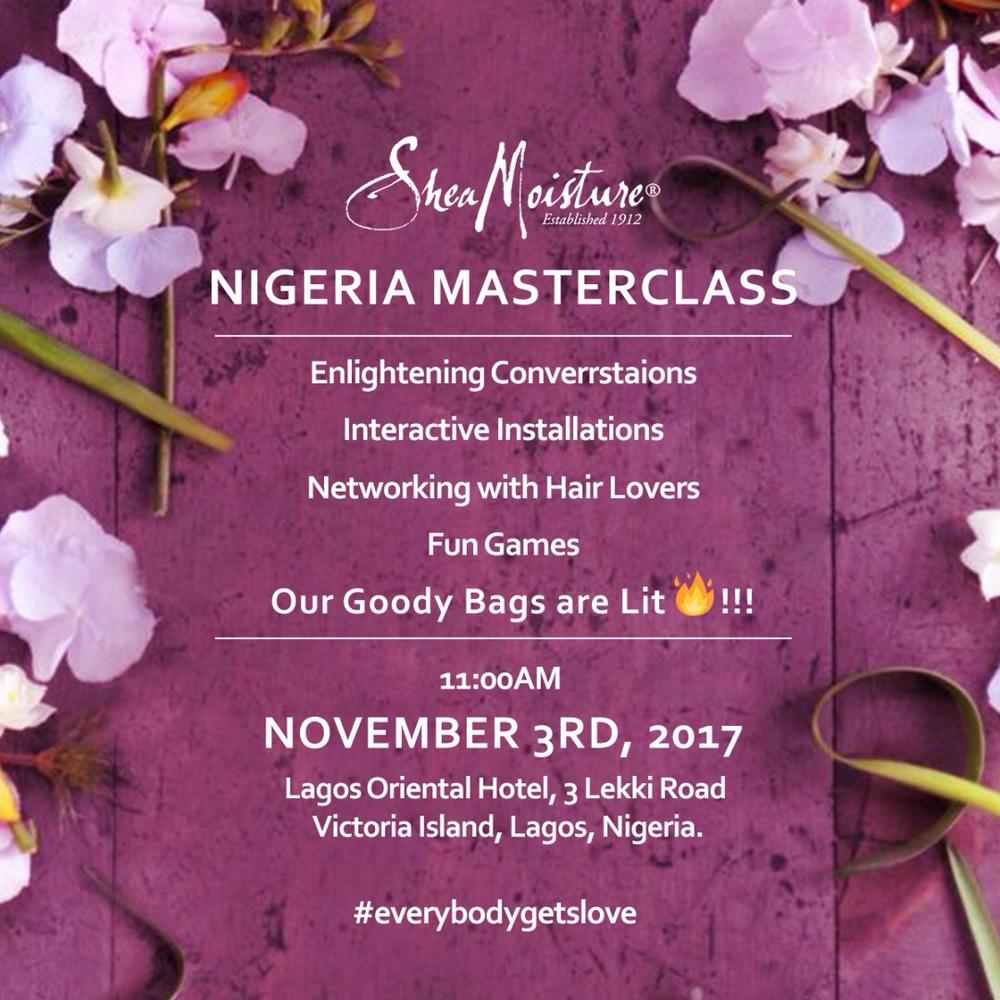 Masterclass sessions topic include:
Hair care for every gender 12:00 pm

Protective hairstyling 12:40 pm

Hair care and nutrition 1:20 pm

Hair care during different weather condition 2:30 pm

Being a certified beard gang member 3:10 pm

Budget-Friendly hair 3:50 pm

The mum and baby treat 4:30 pm

Add let's get the party started! 4:30 pm
Date: Friday, 3rd of November 2017.
Time: 2:30pm – 3:00pm.
Venue: Lagos Oriental Hotel, 3, Lekki Road Victoria Island, Lagos, Nigeria.
To receive access cards which guarantee a goody bag at the event, send a dm to @Sheamoisturenigeria on Facebook and @sheamoisture.nigeria on Instagram.
———————————————————————————————————————————————————————————-
Sponsored Content