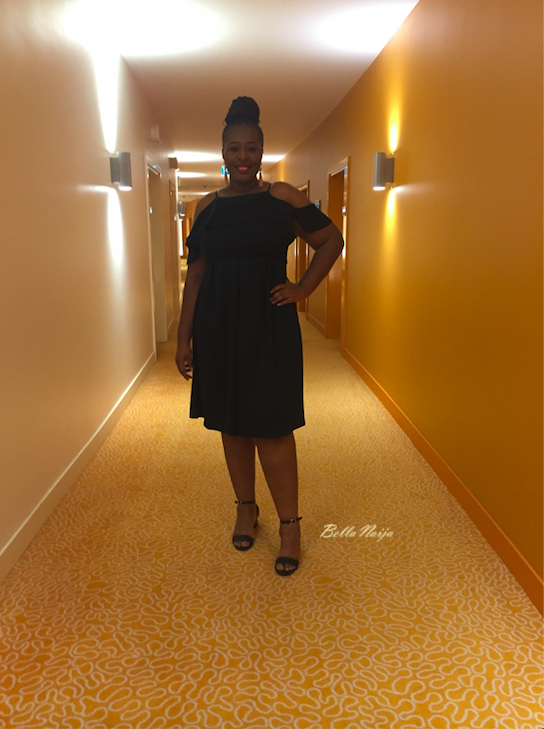 Hey guys, Muna here.
A few days ago, I had the pleasant opportunity of exploring Rwanda's economic, infrastructural, business, cultural and natural beauty. I had such an amazing time that I've decided to share my experience with you.
First off, I'd like to say a big thank you to Radisson Blu Hotel and Convention Centre and Park Inn by Radisson for hosting me and making this trip possible, and also for making me do things I thought were impossible. Also thank you BellaNaija for giving me this amazing opportunity.
Before I get into the juicy details of how my week was, let's give a little backstory.
Rwanda is a landlocked East African country with a green, mountainous landscape. It is known for its renowned Volcanoes National Park and is home to mountain gorillas and golden monkeys.
It was the 100 days commemoration period in Rwanda and the 24th anniversary of the 1994 Tutsi genocide, so it was certainly the perfect time to visit.
With that over, let's get to the juicy bit!
Day 1
Touchdown Kigali!
After what seemed like forever, I finally arrived in Kigali. Flying from Lagos takes about 4 hours, but it felt like it was a bit more because I was pretty excited and anxious to get there. I literally watched the in-flight map all through.
I arrived late at night. Leaving the airport after driving for about 20 minutes, I quickly noticed how quiet the city was as I hadn't heard a single car horn, and I thought it was because of the time. But the longer I spent, the more I realized it was just a quiet city. I can count on one hand how many times I heard a car horn. Lagos, how far?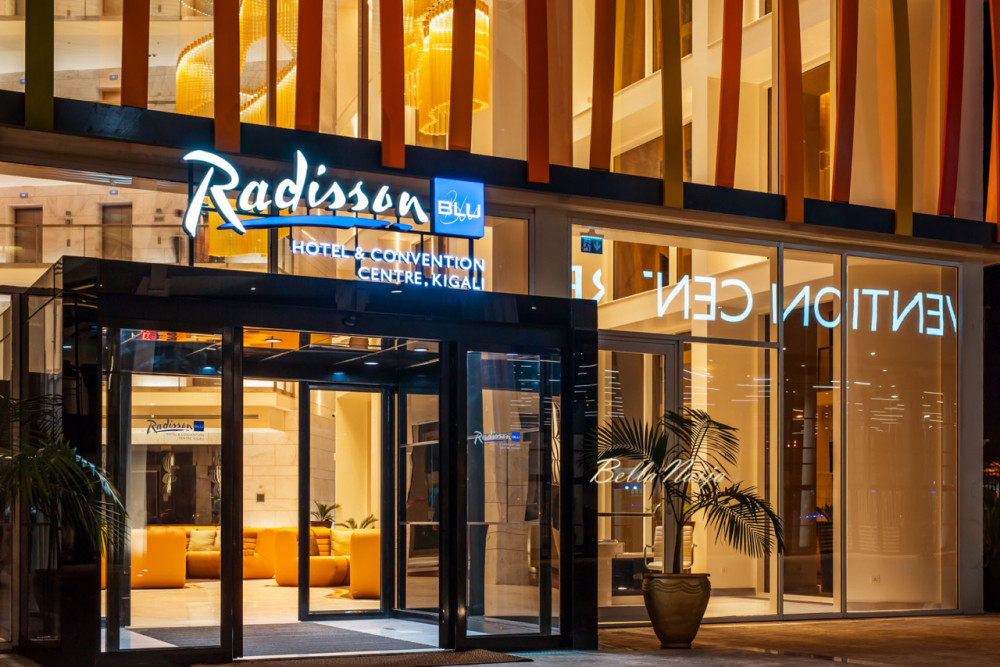 Soon after, I arrived at the Radisson Blu Hotel and was immediately impressed by the scenery. The hotel is adjacent to the Kigali Convention Centre which is absolutely gorgeous when it's lit up at night. Class, sophistication and a relaxed atmosphere best describes the style of the hotel.
Checked in and ready to hit the sack, I had to do a quick tour of my room and I loved that I was welcomed with a dessert board which was so yummy. After a quick shower and unpacking I ordered room service, which is open 24/7, and called it a night.
Day 2
Touring Radisson Blu, Question Coffee & an Italian feast!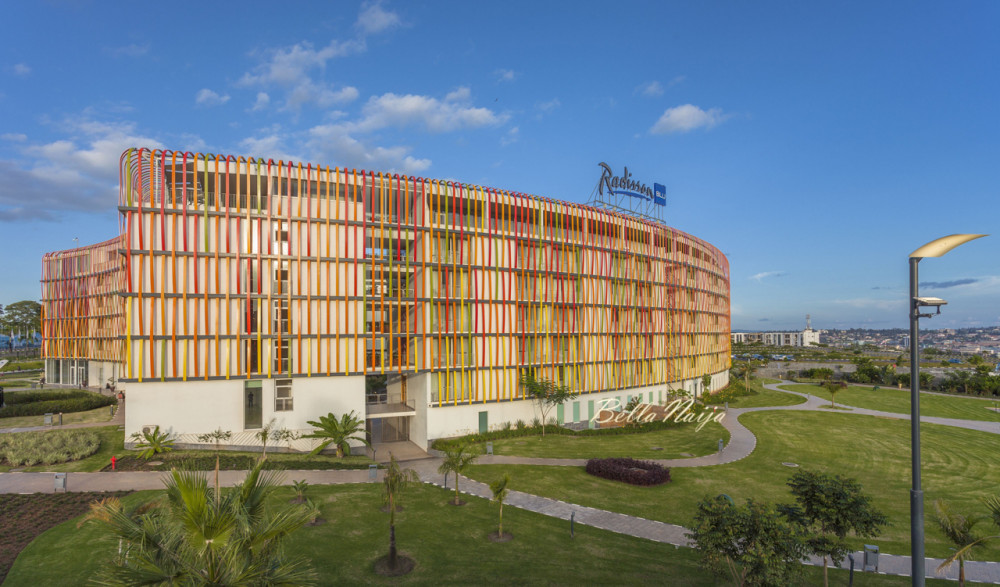 I woke up to a beautiful view and felt like I was smack in the middle of the city.
I headed down for breakfast at The Larder restaurant within the hotel, where I met the group of people I'd be exploring Kigali with for the next few days, after which we went on a tour of the beautiful hotel.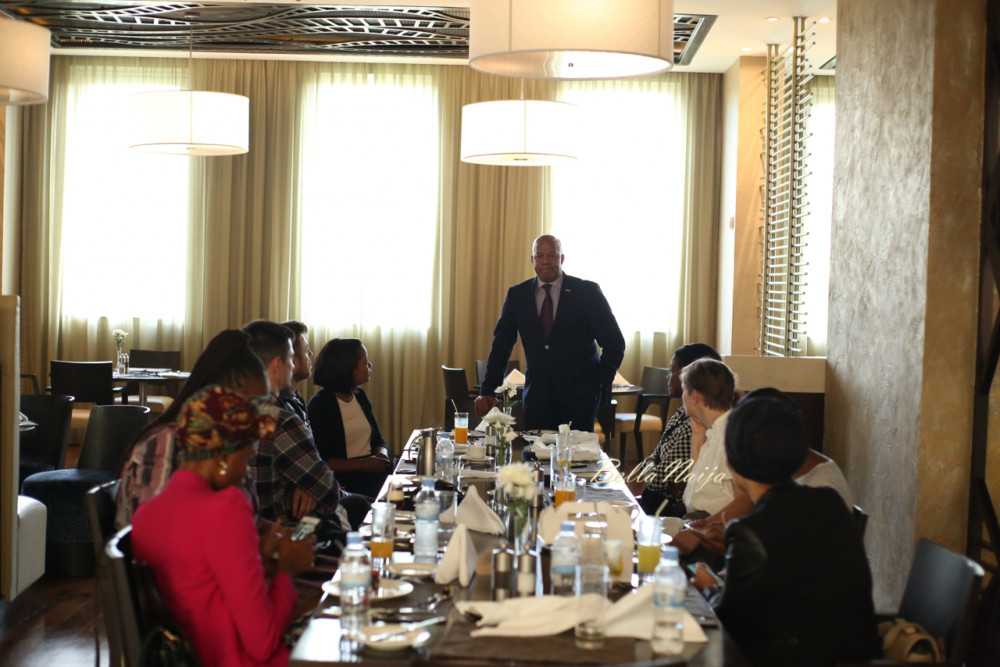 The Radisson Blu Hotel & Convention Center is just 5 kilometres from the bustling city center and Kigali International Airport (KGL).  The contemporary hotel is situated in an office park with Kigali Convention Center, which has room for up to 5,000 delegates.
The hotel has about 291 rooms and suites which offer guests quiet comfort with sophisticated, earth-toned decor and private balconies and a view of the cityscape.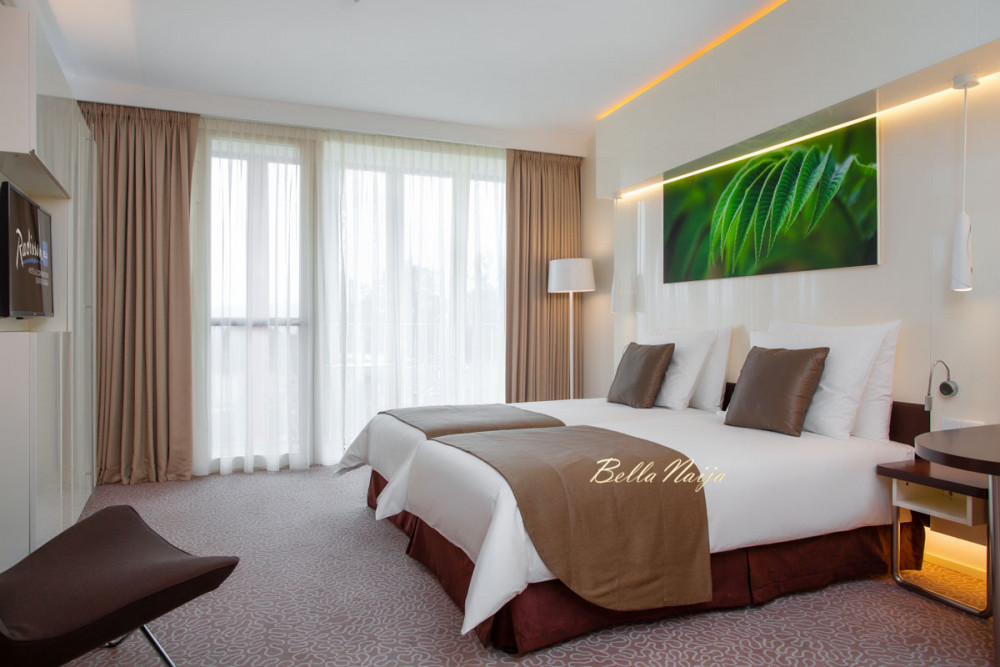 In total, there are 209 Standard Rooms, 4 Accessible Rooms, 68 Business Rooms, 5 Junior Suites, 5 Presidential Suites and 1 elegant Royal Suite.
The suite which stood out for me was the Royal Suite, which was created for Presidents, Royals and people of that calibre. The suite comes with its own free high-speed, wireless Internet, gymnasium, jacuzzi, sauna, conference room, outfitted Kitchen and asides from the two rooms in it, it also had an extra room for security as well as its own private elevator.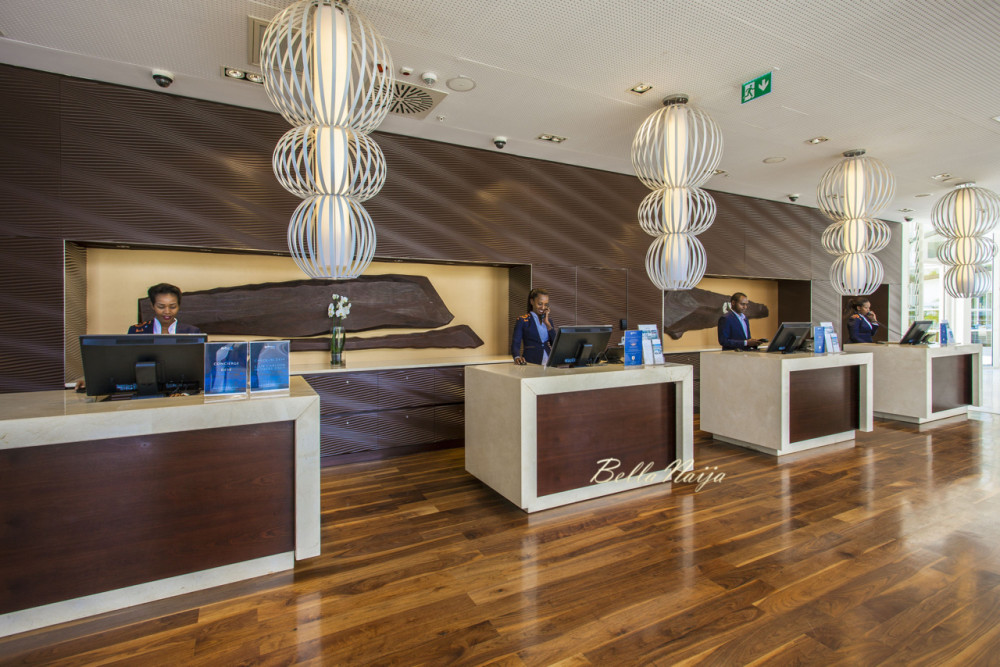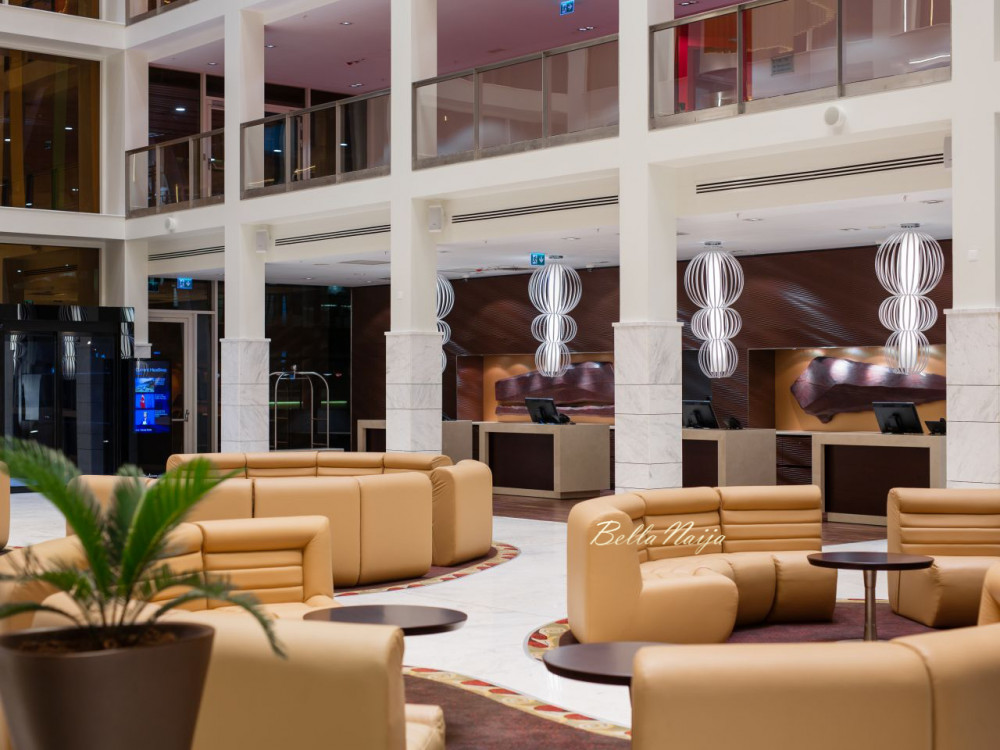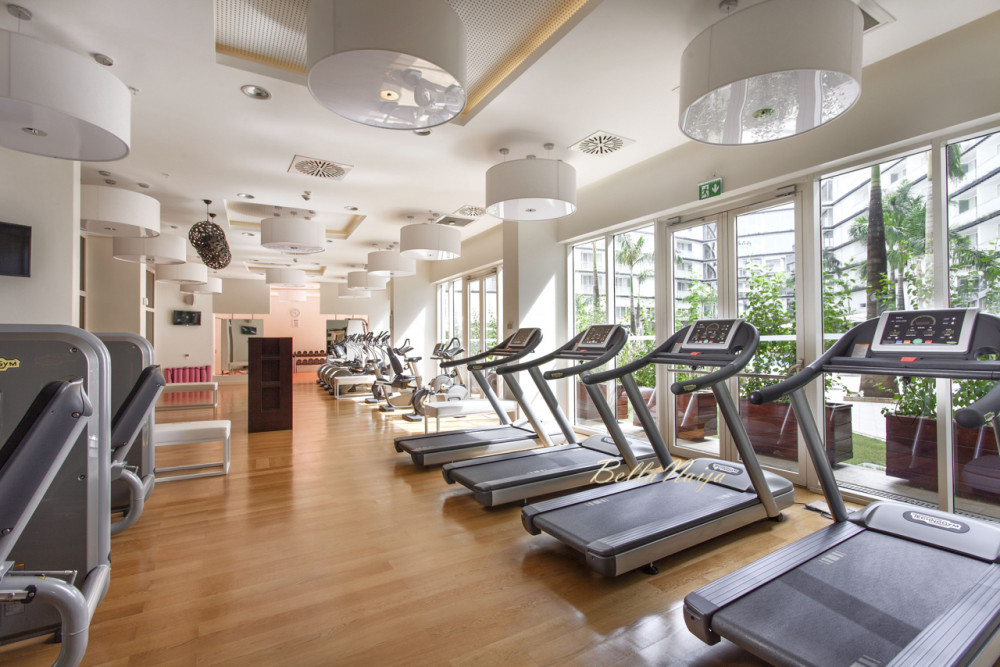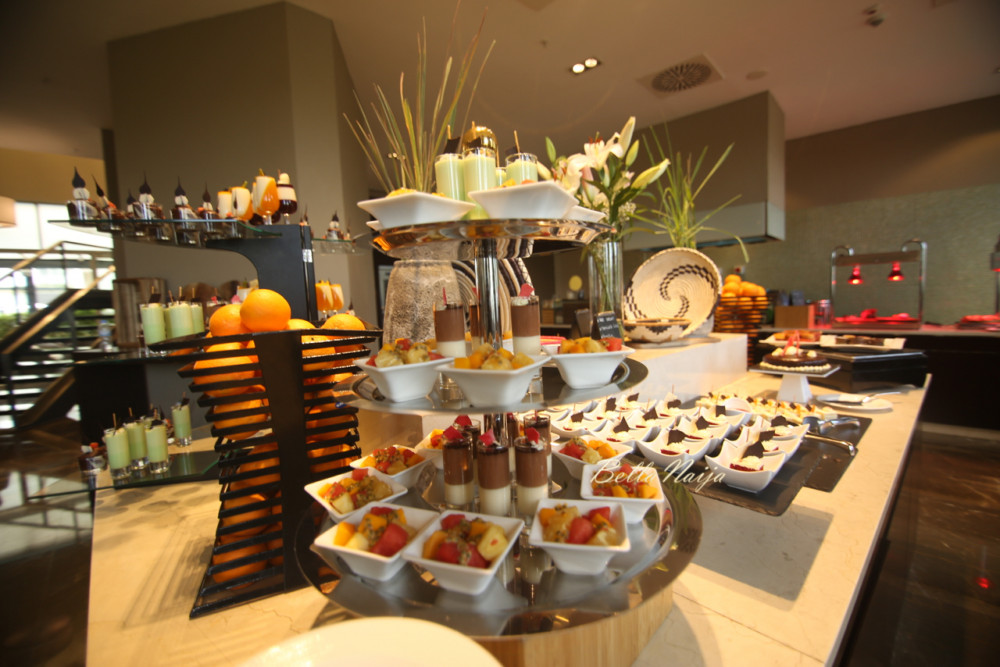 After the tour, it was time to head over to the Kigali Genocide Memorial Centre which is the final resting place for more than 250,000 victims of the 1994 Genocide against the Tutsi.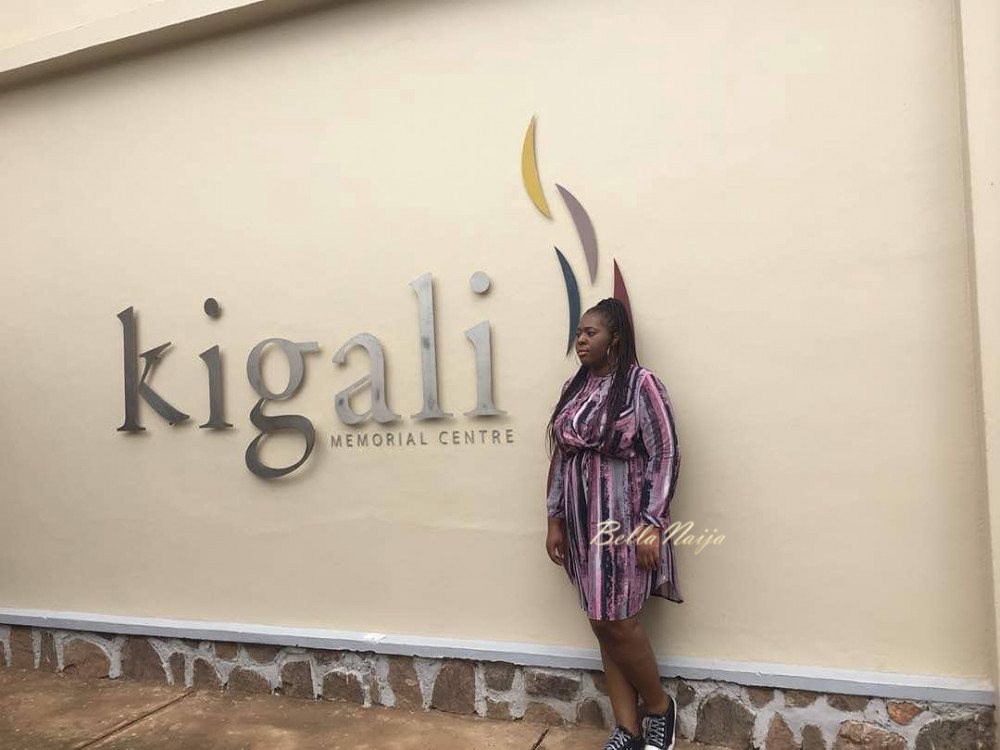 The Rwandan genocide was a genocidal mass slaughter of the Tutsi people in Rwanda by members of the Hutu majority government, and an estimated 500,000 to 1,000,000 Rwandans were killed during the 100-day period from 7 April to mid-July 1994.
We started the tour by watching a short emotional documentary where three survivors of the genocide narrated their harrowing experience and how they lost their family.
While the documentary was going on, we heard a piercing scream that turned out to be from a Rwandese man rolling on the floor crying in pain. Apparently, the documentary had triggered him and I would later come to find out it was normal, as it happened to various people throughout the tour.
After the documentary, we got introduced to our tour guide, D'Artagnan, who in his gentle voice explained that although there was no explicit animosity displayed between Tutsis and Hutus now, it wasn't the case in 1994. Our first stop was at the mass burial ground where we paid homage to the lost souls by placing a wreath on the grave, then we saw the wall of names where the names of the deceased were engraved.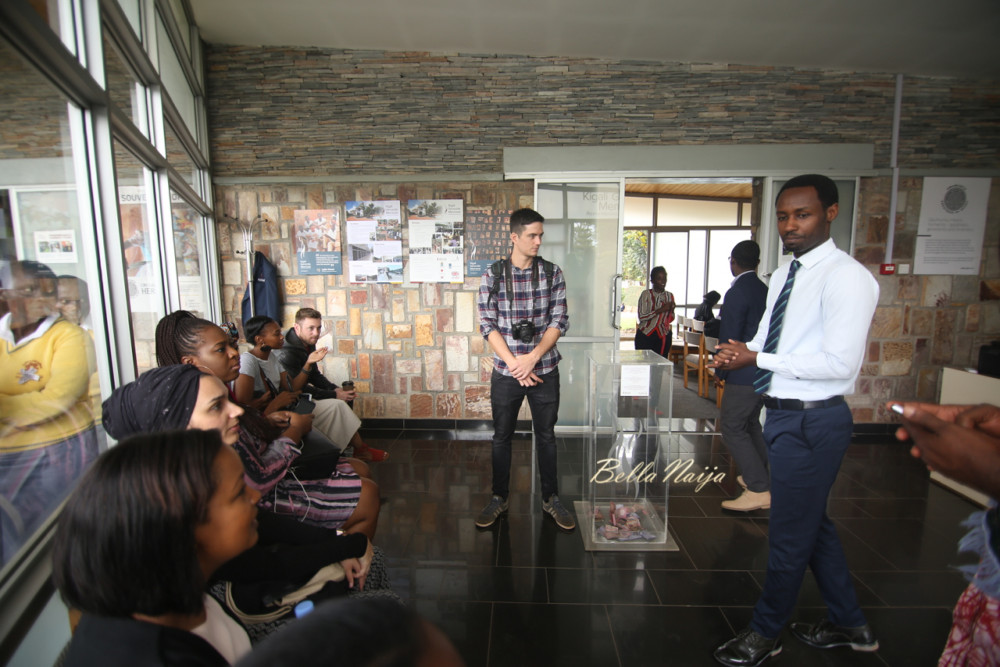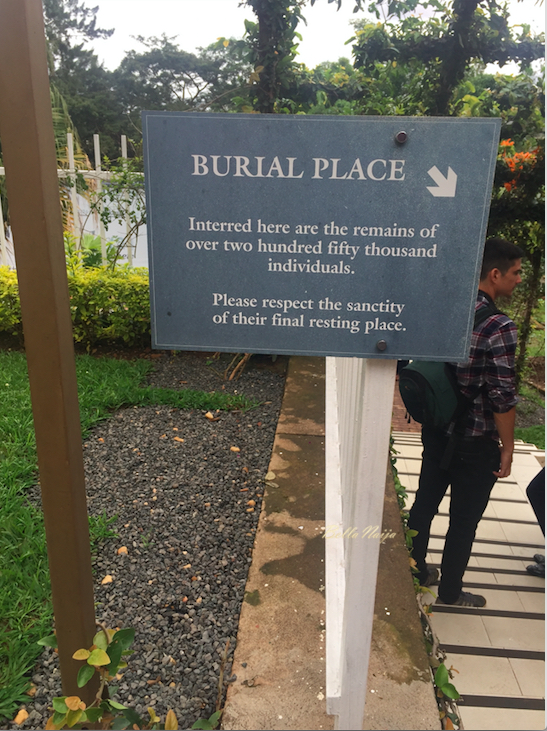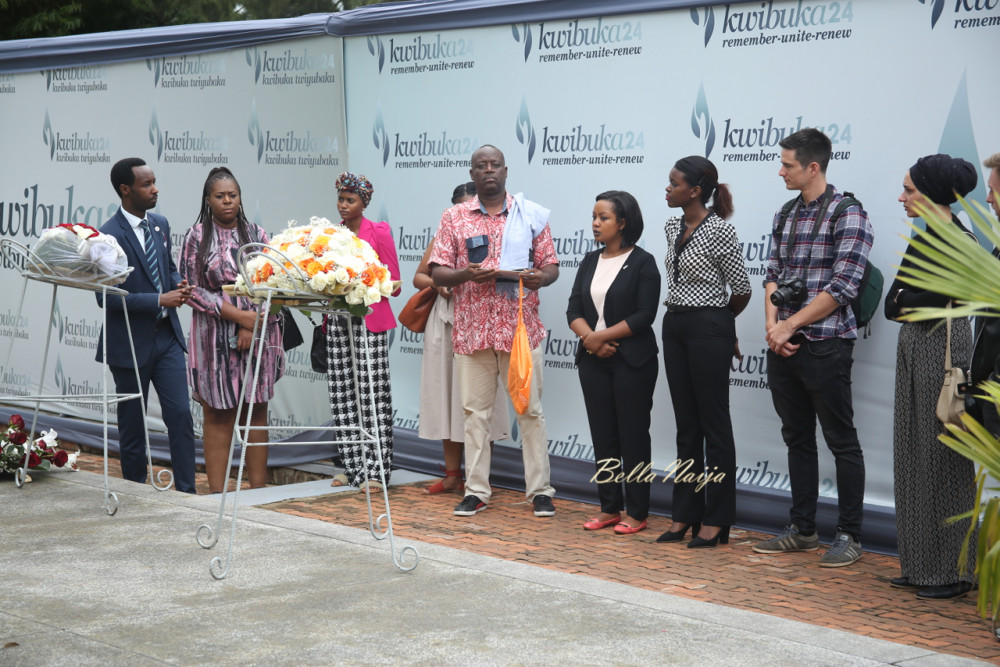 We then went into the building which housed artefacts from the genocide: from the guns, clubs, machetes that were used to kill people, right down to the clothes people were found in, which was the only way their family could identify them. It was such an emotional journey as we walked through the halls which had every single event documented right from Rwanda gaining their independence to the events that led up to the Genocide, to life after.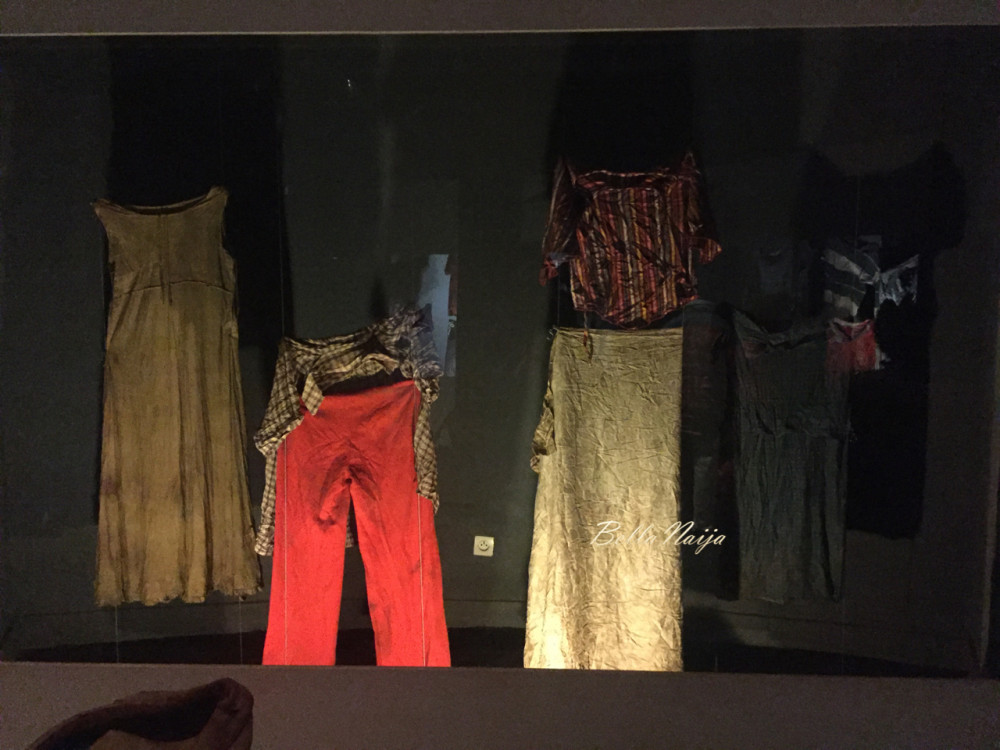 Towards the end of the tour, we found out our tour guide, D'Artagnan, had lost his three brothers in the killings, and when we asked him how he was able to relive the memories every time he had to take a group of people through the museum, he admitted at first it was really tough on him, but that when he learned to accept his past and live with it, it became a lot easier.
At the end of the tour, the concluding part of the documentary we watched at the beginning was played, and the three survivors spoke on how they were in a happier place and had come to terms with what happened and hold no grudges against the people who took their families away from them.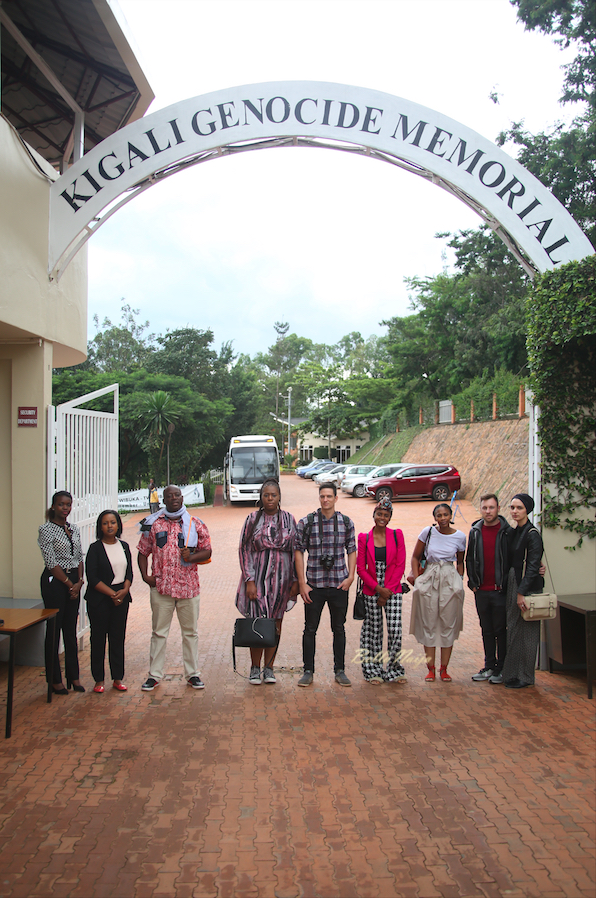 Back on the bus, it was time to hit a cafe called Question Coffee.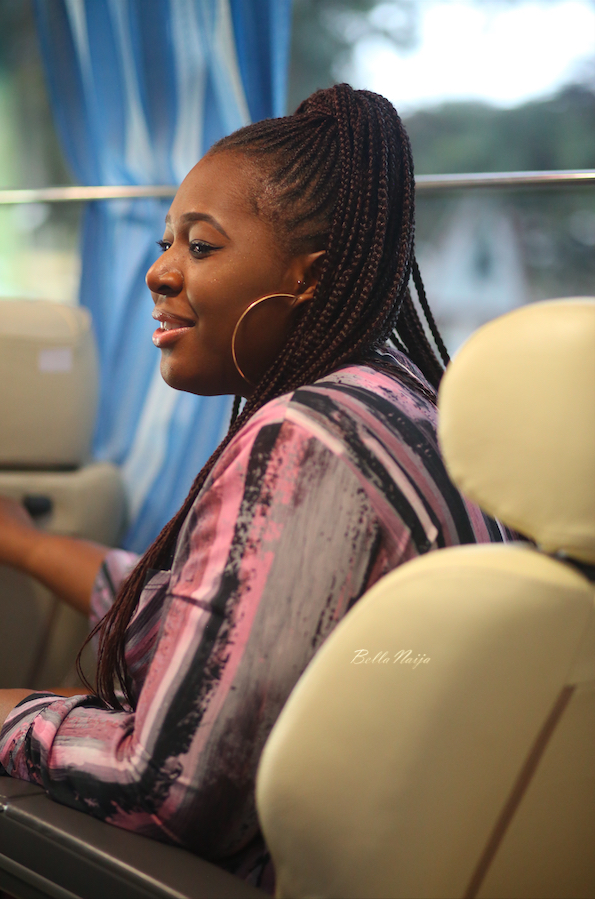 This was probably my favourite activity of the day, as we learned how to evaluate 5 kinds of coffee; Nyampinga, Tuk, Decaf, ABK Natural and Mayogi, the history behind the cafe, and the long, very long, process it goes through before it reaches its final stage.
Interesting fact: the coffee is grown by an all-female crew, and women from the Umutima Nyamirambo Centre in Kigali also produce coffee bags. Before we put on our aprons, we watched a presentation where our host explained the origin of coffee and how Rwanda exports it even though they consume only 2%.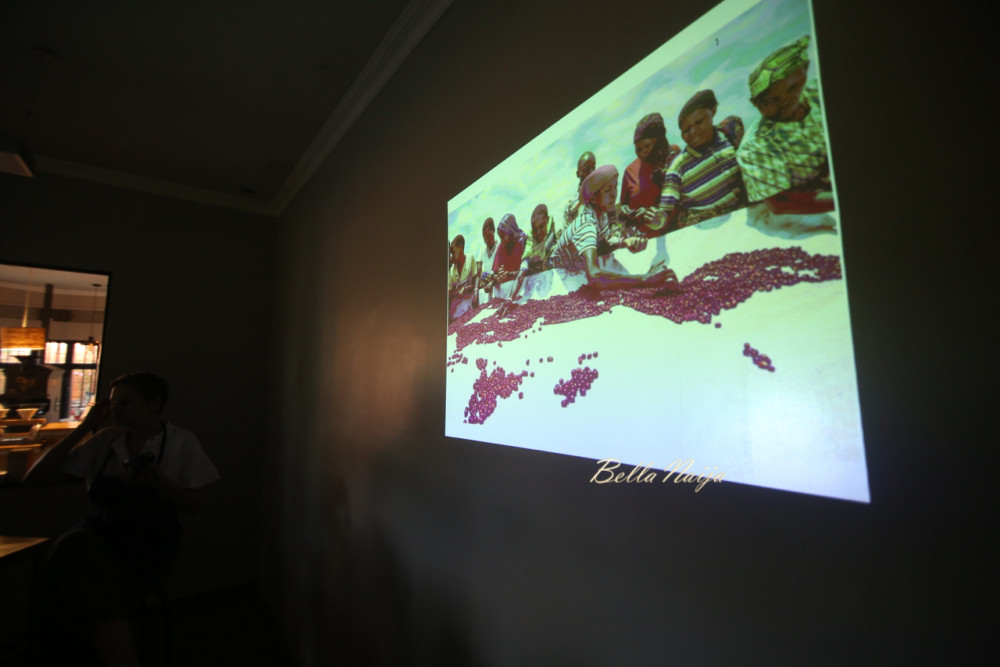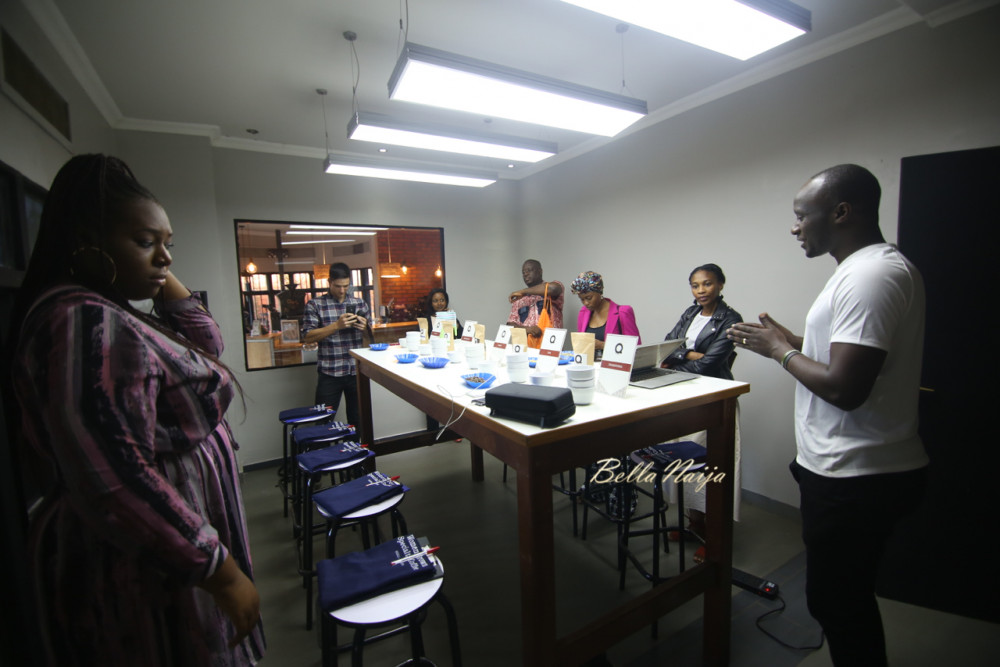 After the brief history, we headed out to their mini garden to see a few coffee beans they had planted which was intriguing as I wondered how this pink looking fruit, which tasted so good by the way, ended being black bitter coffee.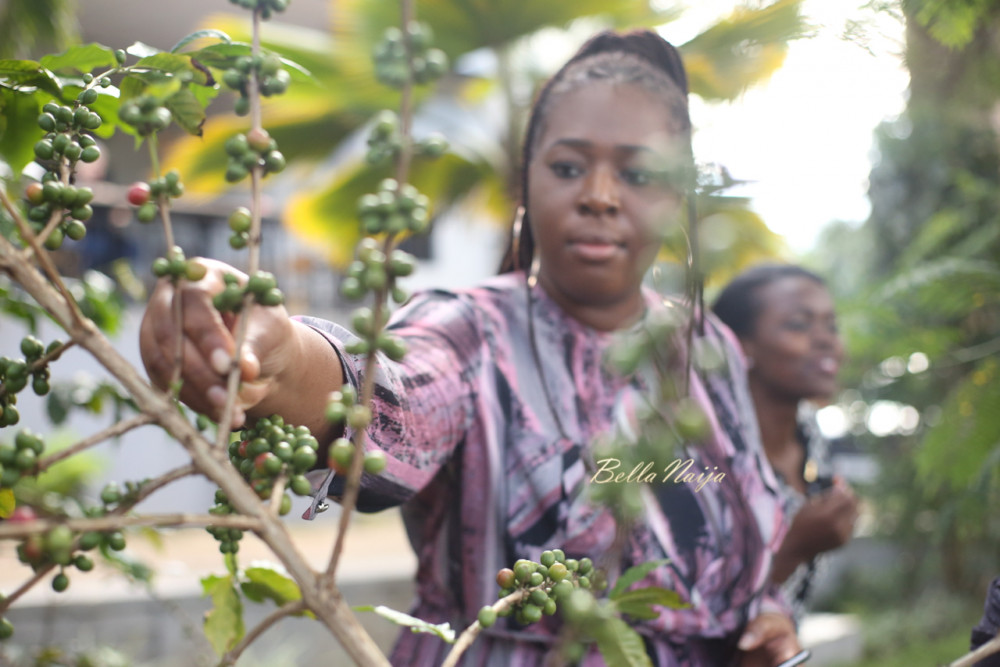 According to our host, it takes a total of 5 years to harvest. So next time you see a local farmer who might be supplying you the best coffee don't forget to say thank you.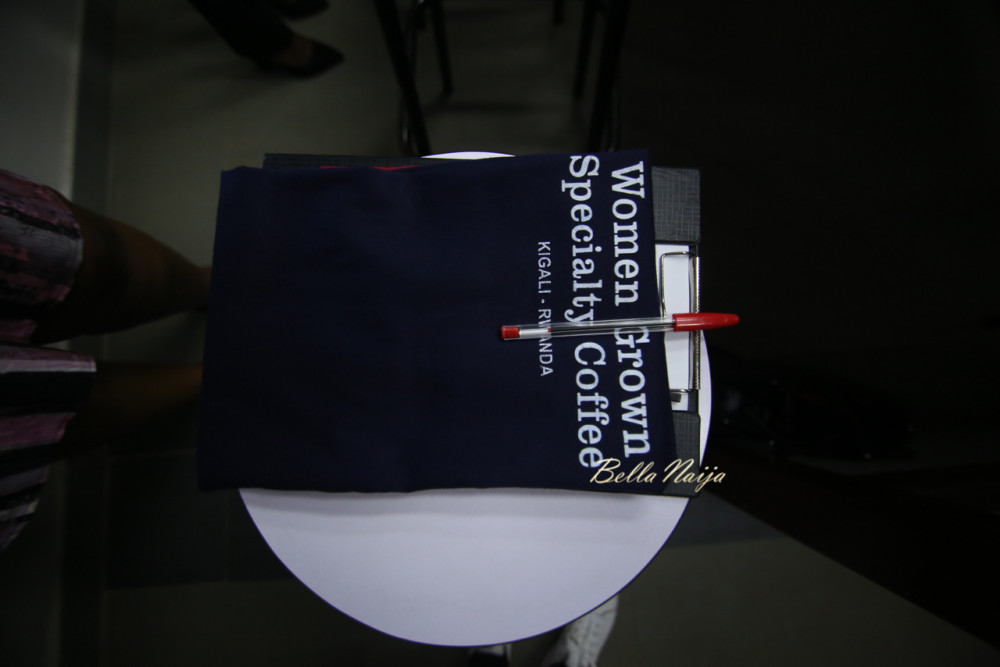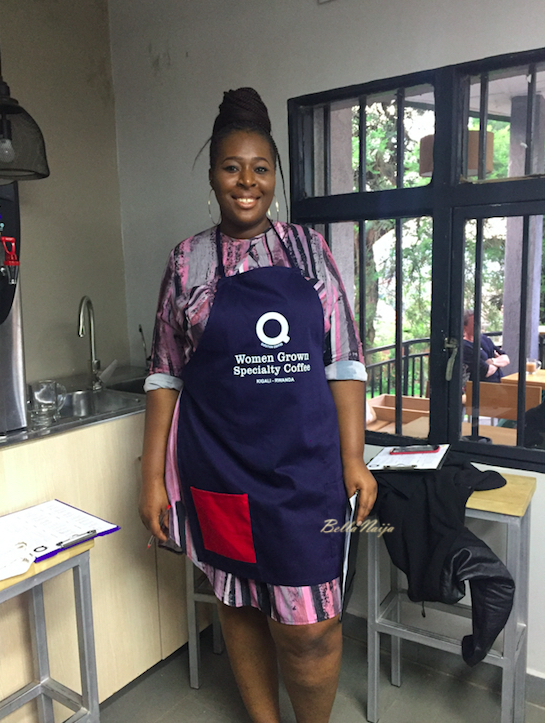 Finally, it was time to evaluate some coffee and we had to use our senses; taste and smell. Just imagine how the room smelled? Heavenly!
After almost an hour of smelling and tasting, I was officially a self-acclaimed coffee connoisseur, so hit me up if you're looking to open a coffee shop in Lagos (at your own risk). Meanwhile, about 17  hours in Kigali, still no car horn.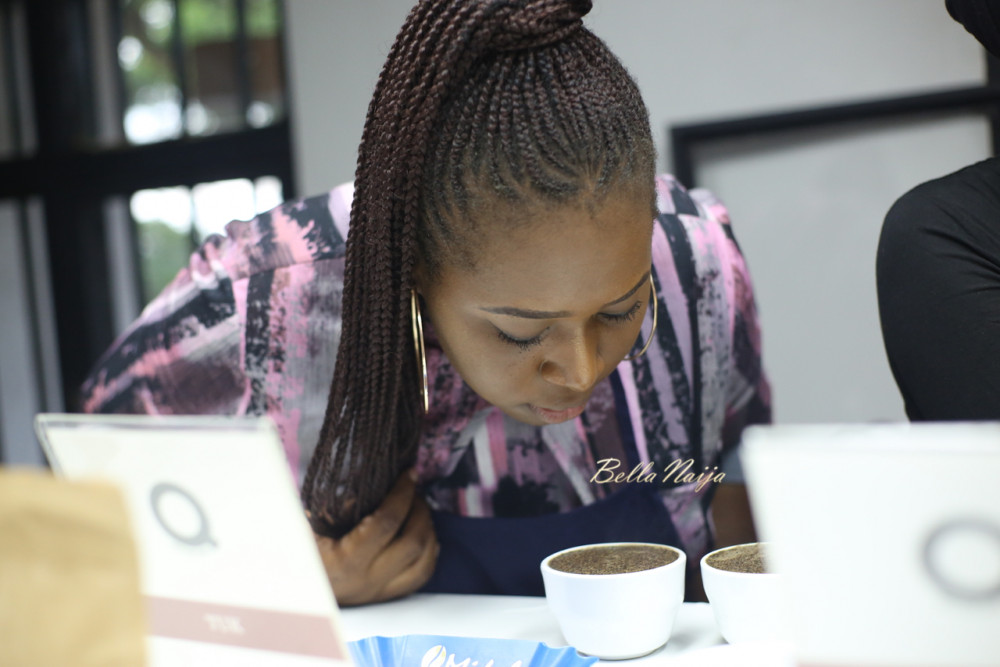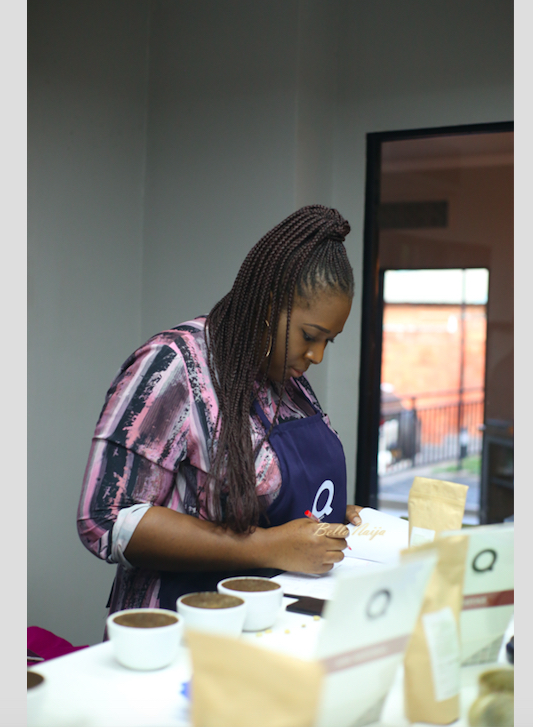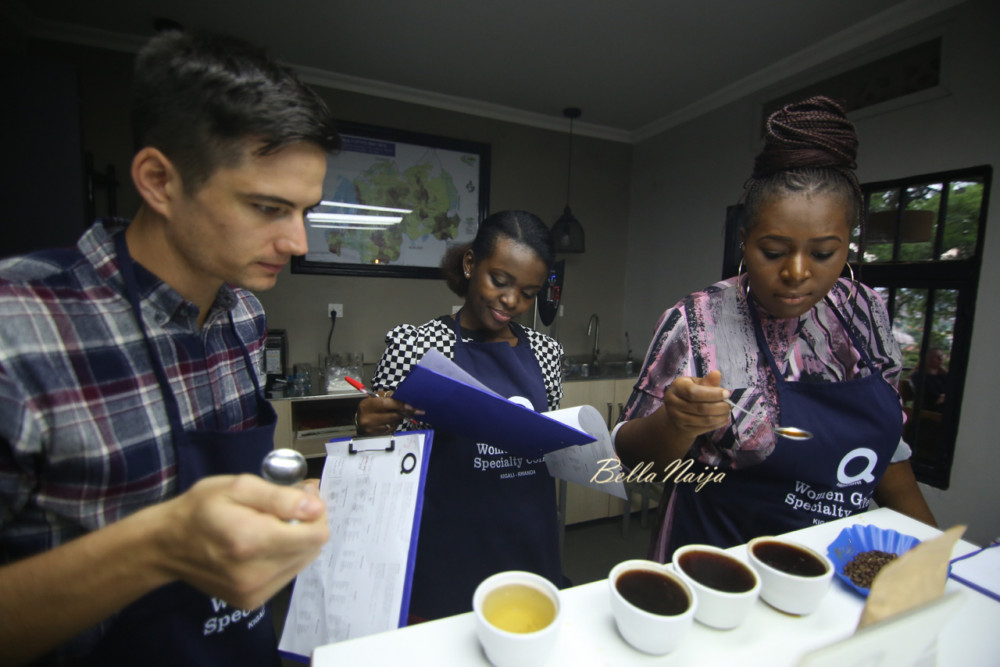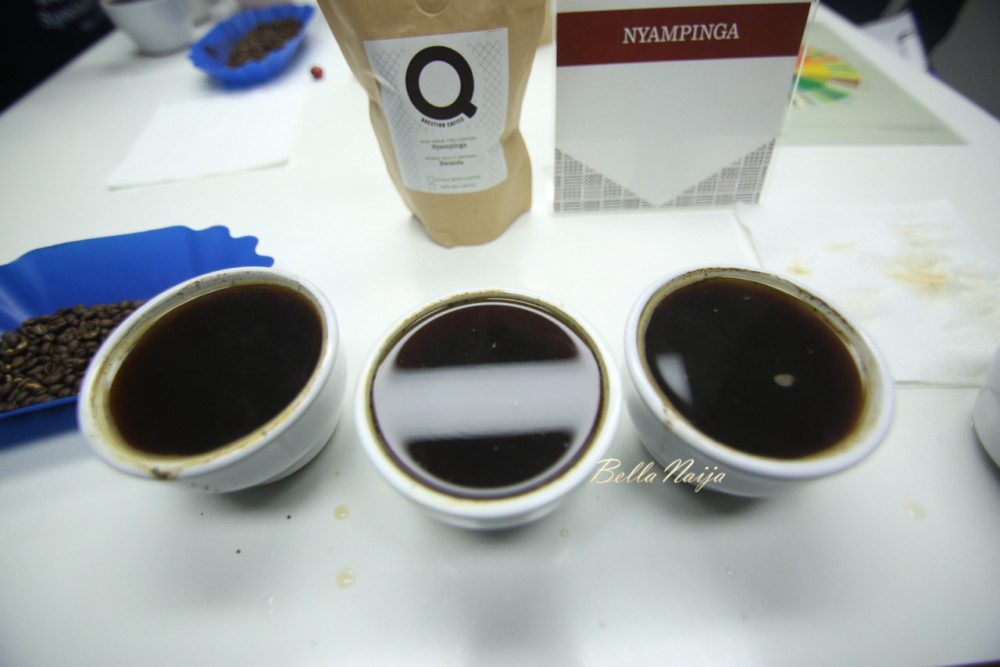 At the end of the workshop, we were given the option of making our own blends, or taking whichever we liked the most and for me, it was the ABK Natural, just because it was a bit fruity and low-key the only one I actually tasted.
It was time to head back to the hotel and get ready for dinner at Radisson's Italian restaurant Filini with the complex general manager Denis J. Dernault.
You know how they say the success of a dinner party is rated by how good the food, wine and company is? Well, this one ticked all the right boxes as there was an endless flow of wine and good food and even better conversations.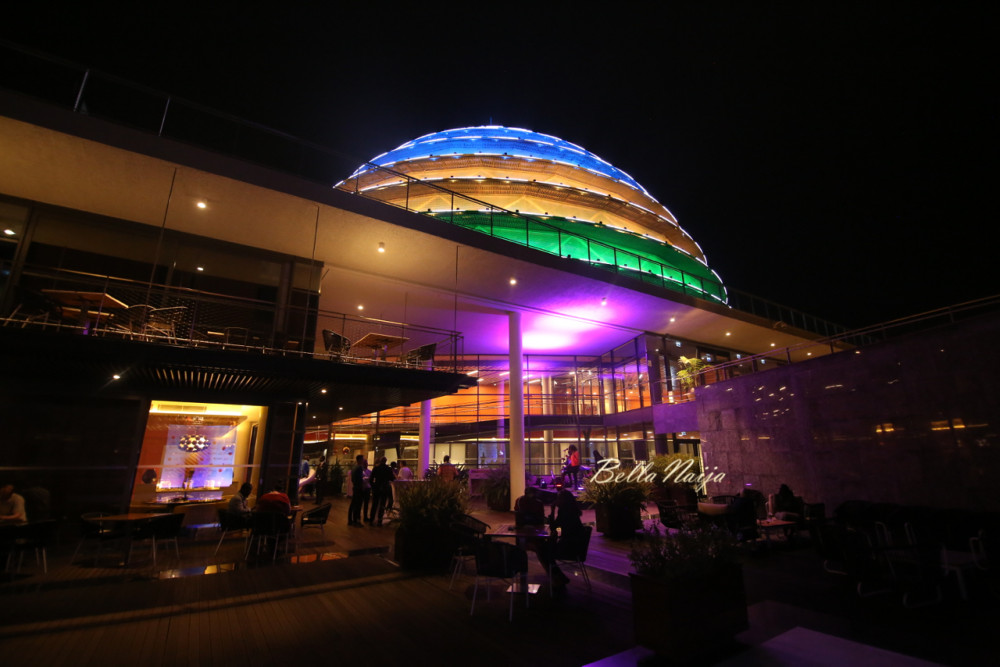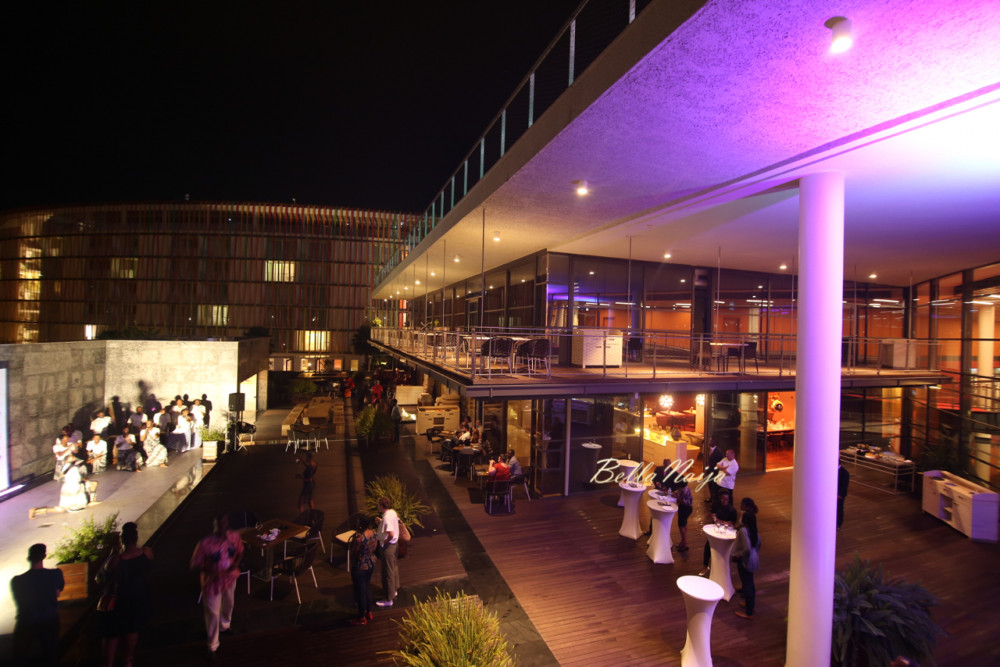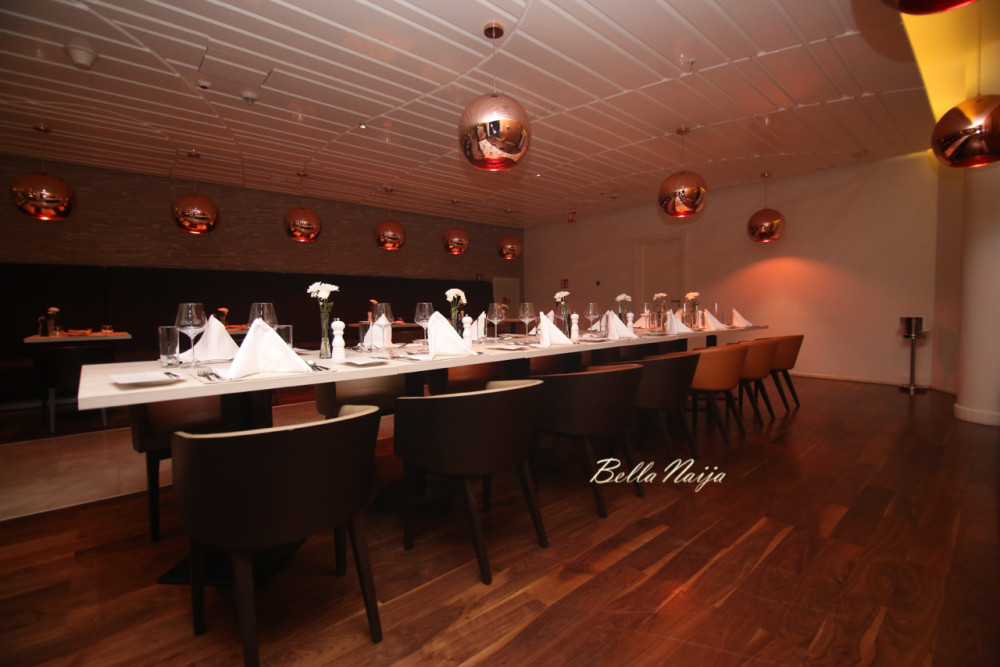 First things first, right before we sat down we were entertained by what can be easily described as the most energetic group of dancers I've ever seen.
They showcased their popular cultural dance Intore with such grace and strength at the same time, when we were asked to join in I was more than excited, but it was short-lived as after about 5 minutes of gyrating vigorously I was dizzy.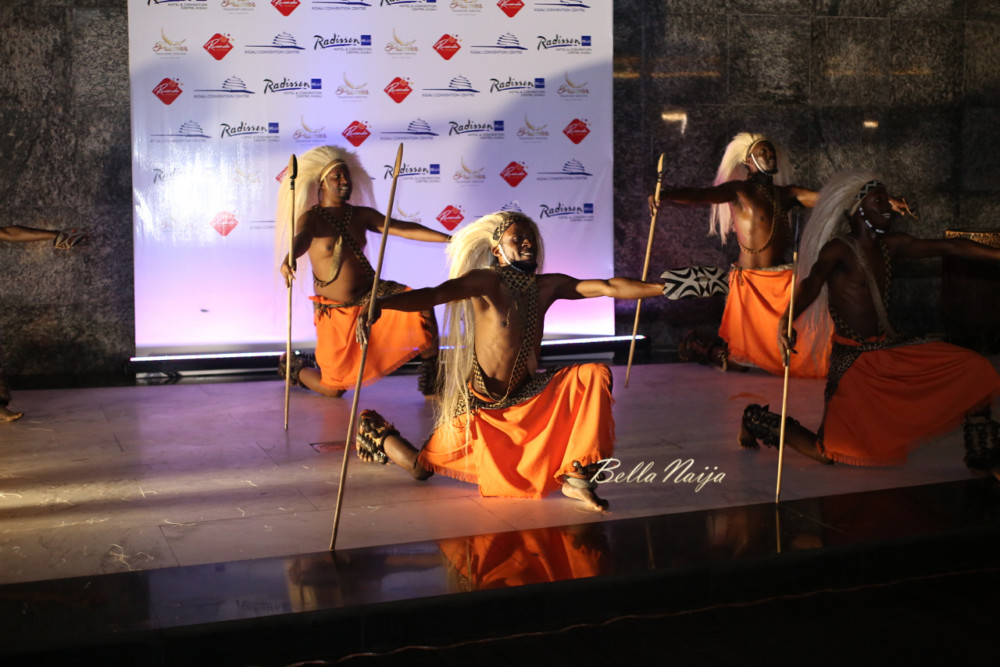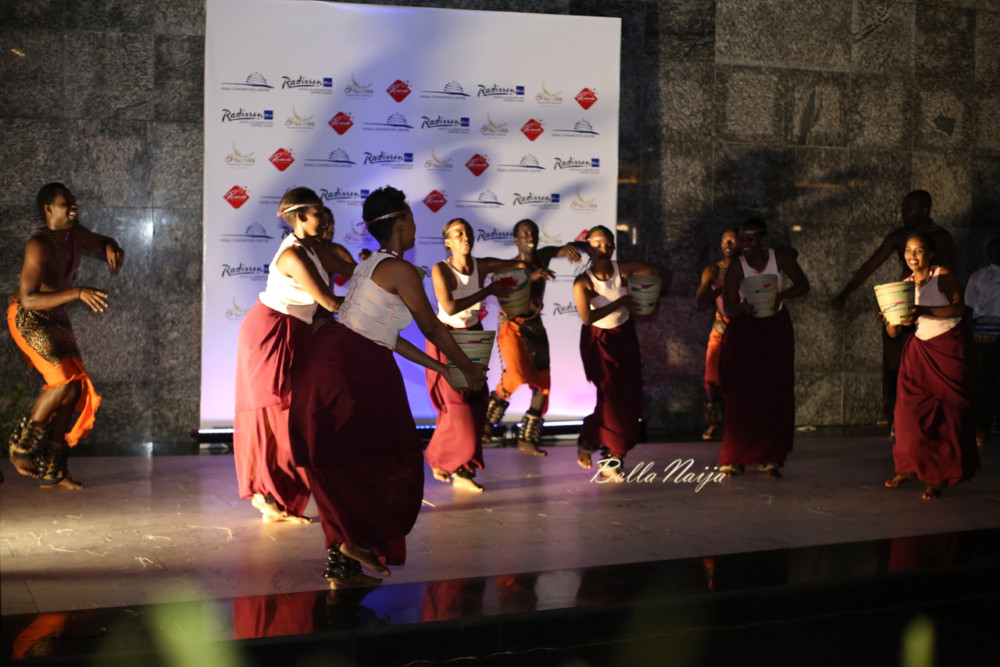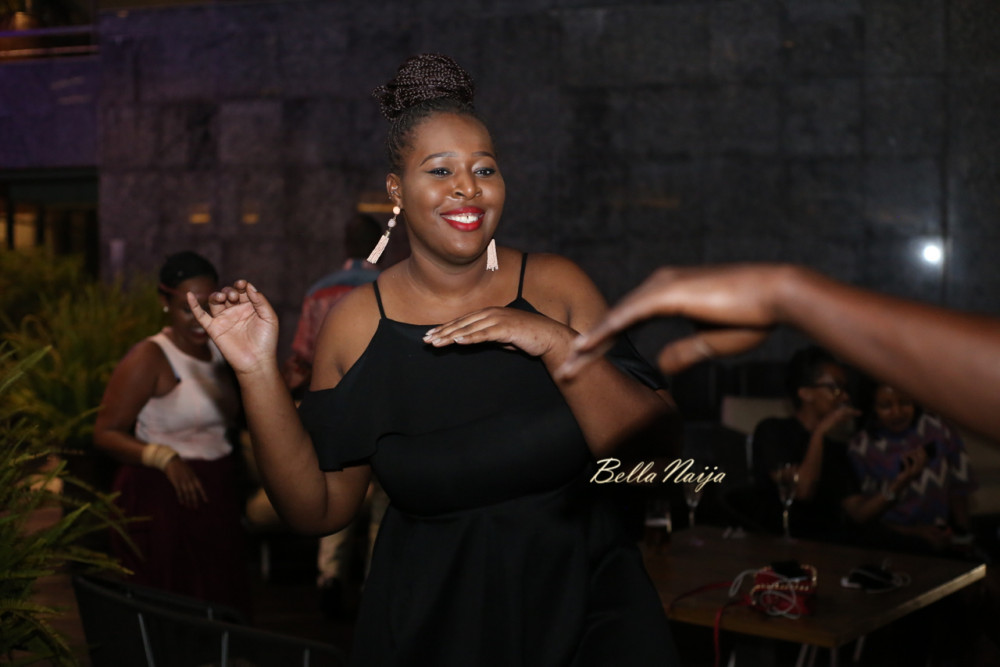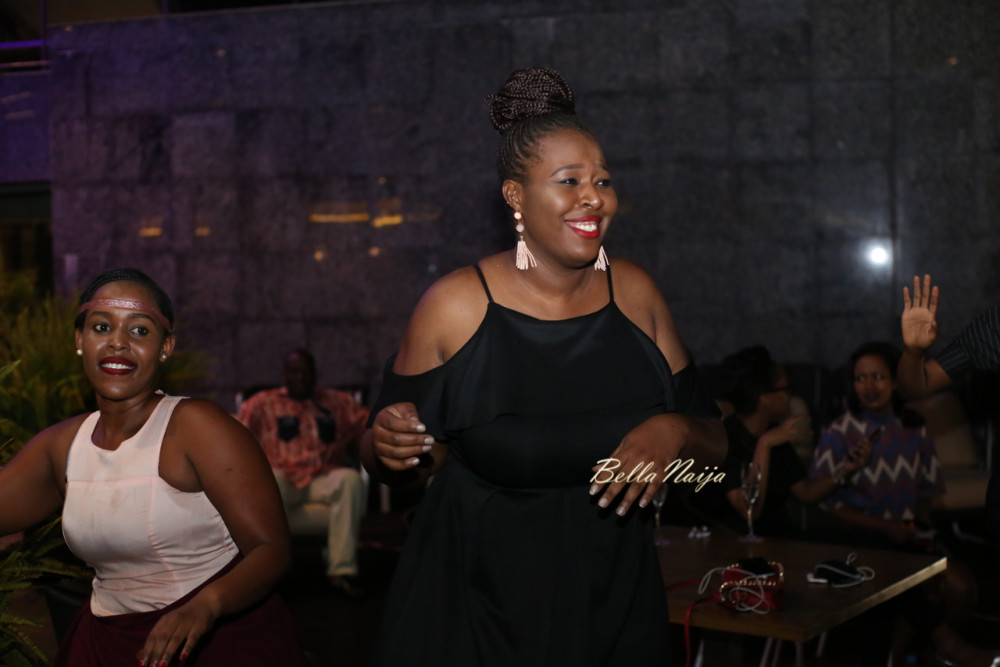 After catching our breath, it was time to wine and dine at Filini, which is a passionately Italian restaurant that provides a unique mix of sophistication and casual design.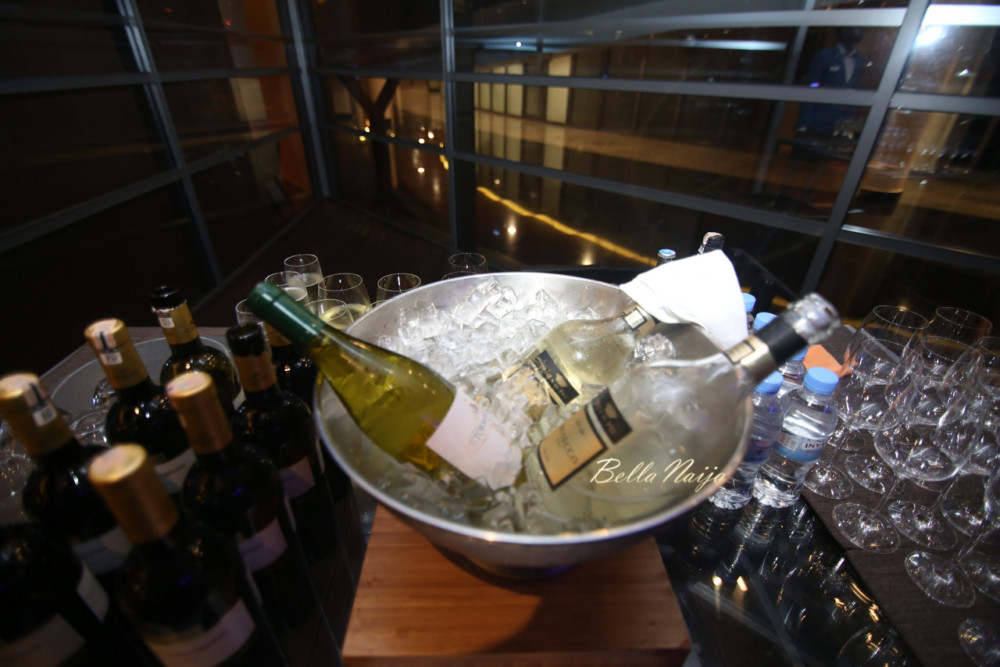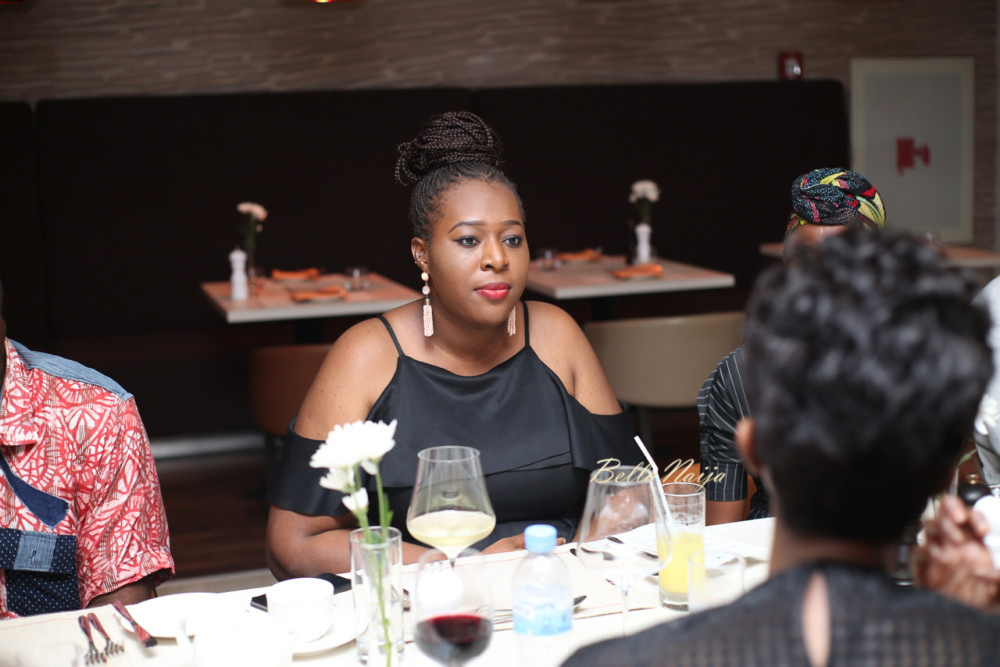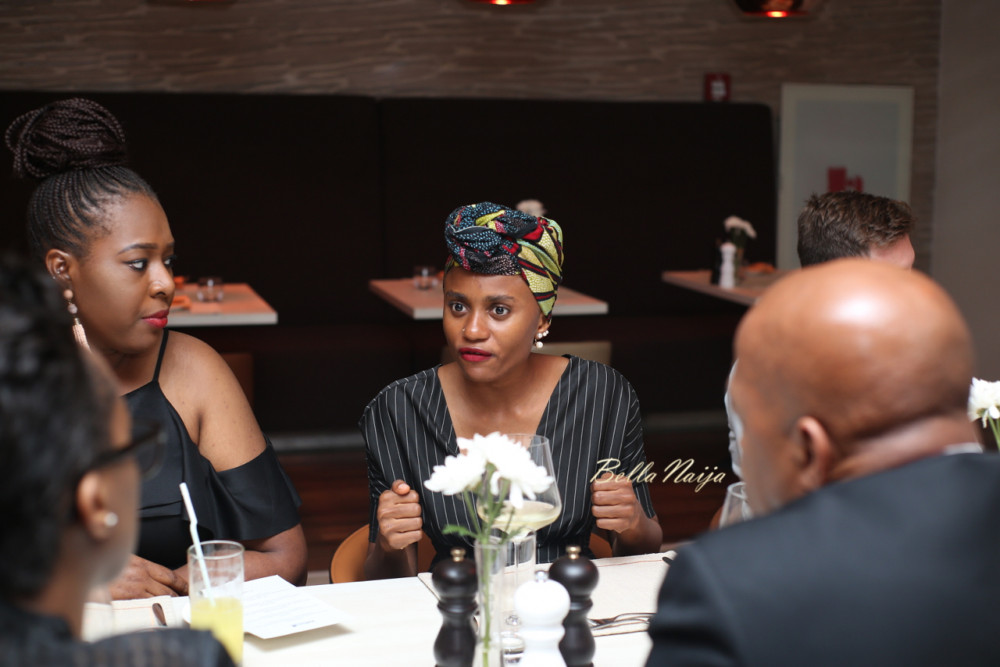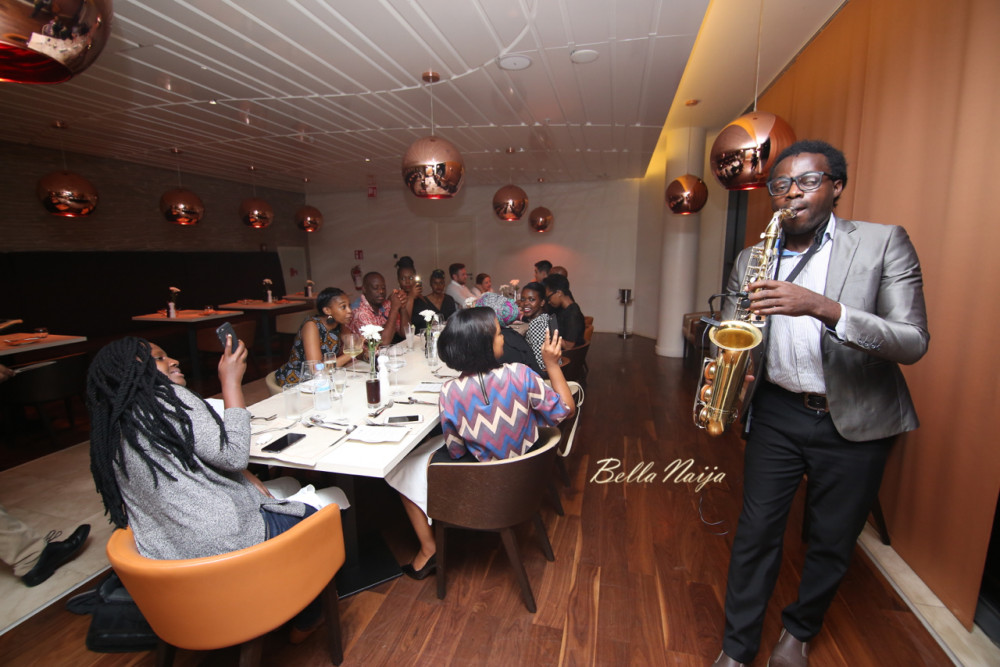 After about one too many glasses of wine, it was time to call it a night as we had an early start the next day: we were going Gorilla Trekking!
**
Photo Credit: Franck Axel Nyabagabo | @franckax, 
Guess what? There're more! Click here for the concluding part of the wonderful time I had in Rwanda this afternoon.